We sat down with interior photographer Tori Sikkema (@torisikkemaphotography) to learn more about her fascinating background in the world of interiors and decorative arts, plus her tips and tricks for interior designers when it comes to photographing projects.
WHAT DOES HOME MEAN TO YOU?
My home is my haven; we share family meals around our table and connect with our kids, and our dog Tate, a Maltese Bichon, begs for human food. It is where you can kick off your shoes and cozy up on the sofa and share moments binge-watching Netflix, or It's a Wonderful Life on Christmas Eve underneath throws with a roaring fire in the wood fireplace.
Home means competitive games of Monopoly and Friday homemade pizza night, which has turned into family and friends homemade pizza night as the kids have gotten older! I love being the hub of activity. Hosting the neighborhood and ensuring my fridge is always stocked with food, drinks, and somewhat healthy snacks!
Home means welcoming everyone who enters with a hug! Hospitality and breaking bread with friends and family is the cornerstone of what home means to me. My sister-in-law, Debbie, has influenced my ideal of home. She is from Cameron, SC, and opened up a world for me during my first year in college at the University of South Carolina. She celebrated her engagement to my brother, Kevin, southern style, and I celebrated with them. I attended garden parties, teas, luncheons, dinners, and brunches, all hosted in designed and decorated southern homes and mansions. The experience influenced how I entertained and host friends and family in my home today.
Home is also where I work, so having a space that inspires my creativity and wonder. I journal each morning as the sun rises through my windows. Tate the dog has his bed underneath the windowpane and makes critical work decisions like "when's lunch?"
Our sense of home evolves with the seasons of our life: young adults, newlyweds, young parents, working families, and empty nesters! But who we are and elements of a home are universal throughout each phase: togetherness, love, warmth, style, comfort, expression, creativity, fun, and a sense of humor are ever-present in our home, always.
HOW DID YOUR IDEA OF HOME INFLUENCE YOUR DECISION TO BECOME AN INTERIOR PHOTOGRAPHER?
My father was in advertising, working at Conde Nast as the Advertising Director for House & Garden Magazine. I loved being on location during interior photoshoots; seeing the flurry of interior designers, stylists, photographers, and architects collaborating on preparing  the home for the photoshoot and publication sparked something inside me. It was like being on the set of a movie. These experiences are imprinted in my DNA and have ever influenced me.
We lived throughout the United States, so I had many childhood homes. Photography was a way to capture moments in time to later reflect on life's adventures along the way.
Interior photography and styling allow me to welcome others to my view of home through my camera lens. I share my perspective and point of view by positioning my focal point to shoot in unique and different ways to show the space as I am experiencing it.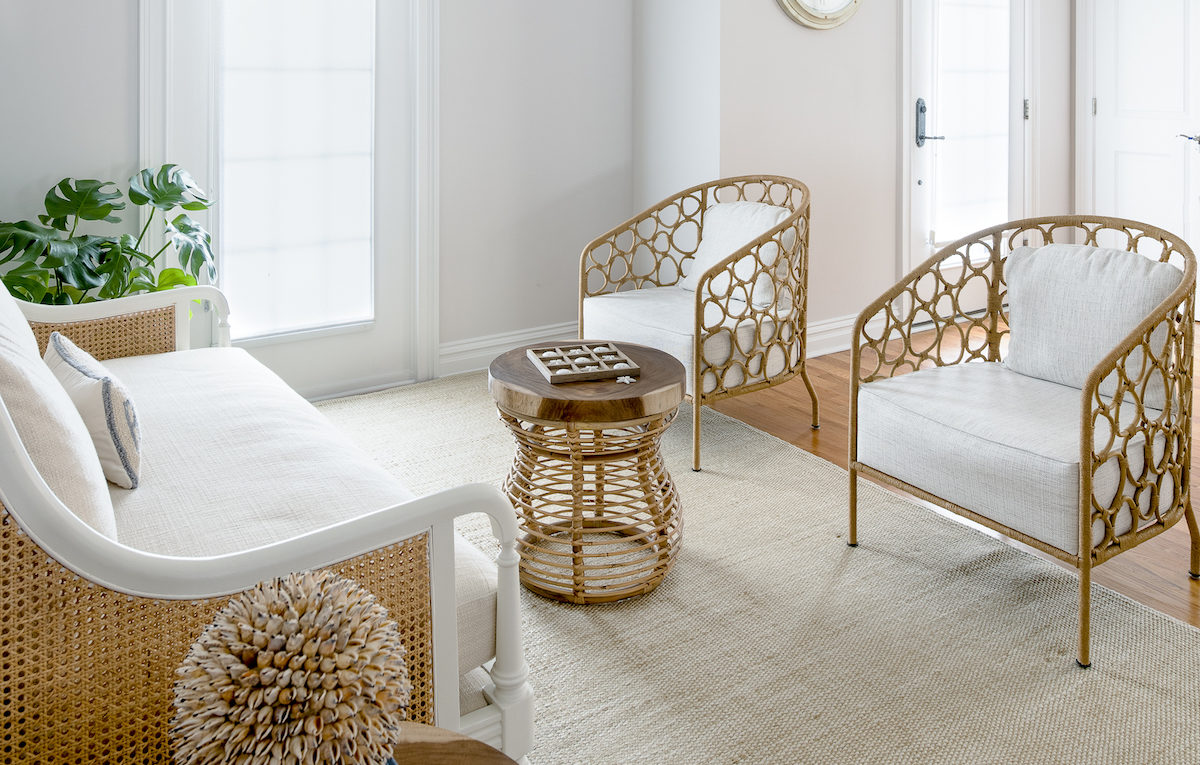 TELL US A LITTLE MORE ABOUT YOU AND YOUR JOURNEY SO FAR.
In college, where I began studying, I loved capturing candid moments for my roommates, architectural details of spaces, and my environment. Later, My career in marketing in the wine industry further influenced my photography. I traveled in Europe and the United States and honed my craft.
I've been a photographer all my life but started my full-time interior photography business two years ago when I was downsized from Princeton University during the pandemic. I decided to follow my passion full-time and start my photography business.
Photography saved my life through the pandemic. I channeled my thoughts and feelings through what I captured through my lens. Losing both my parents during the pandemic was devastating. My father's last note to me included a mock-up of a business logo and these words, "take pictures in creative ways no one else has before." These words resonate with me every time I create my compositions and shot list for clients.
My clients range from creative entrepreneurs (interior designers) to small business owners (architects, builders, professionals) who have design projects they want professionally documented for their portfolios, websites, social media, and editorial submissions to publishers. I love to bring my life experiences, marketing, and photography expertise to my clients to help them get published and connect with their ideal clients.
AS A PHOTOGRAPHER, WHAT DO YOU VALUE MOST IN A CLIENT?
Collaboration and trust! I love my clients! I am drawn to creative, open, adventurous clients and don't take themselves too seriously! However, I also have a knack for putting people at ease; I am approachable, allowing someone more reserved to feel safe to be themselves.
Once this trust is built, our relationship evolves and grows. The most powerful tool in my toolbox is empathy and a servant's heart. When my clients understand that I care about their success and want to help get their work published, the partnership strengthens, and we work towards our common goals.
WHAT WORDS DO YOU LIVE BY?
"Inhale the future, exhale the past." We learn from our past and are thankful for the lessons to grow and develop our craft while continually looking forward to our future.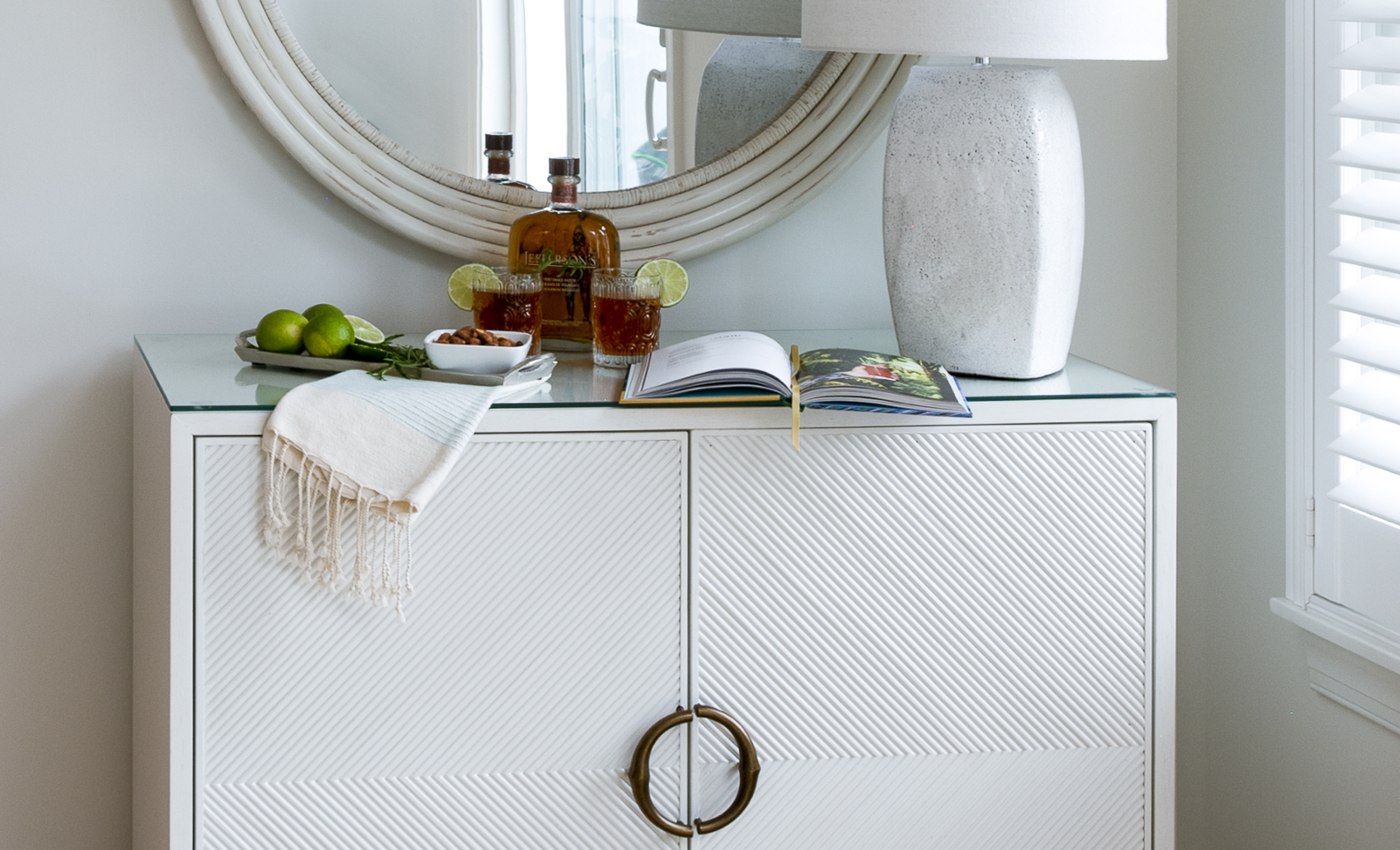 WHAT ADVICE WOULD YOU GIVE TO INTERIOR DESIGNERS?
Is it real, or is it Instagram? You want your designs to be a reflection of your style in photos. How your homeowner lives in the space is different from how you approach interior photography. Your space looks different in real life vs. through the lens or iPhone screen.
Be creative and have fun expressing what you want to convey to those viewing your space. Don't be afraid to move things around (furniture, rugs, decor items) to get a good shot. I love a plant peeking out in the corner of a room or slid over on a kitchen counter to complete the vignette!
Too often, the focus is on social media, and trust me, it is essential, but even more important is to have a well-curated professional portfolio of your design projects. If you truly want your work published and featured in print and online, it must capture someone's attention.
IF A DESIGNER IS NOT YET ABLE TO INVEST IN A PROFESSIONAL PHOTO SHOOT, WHAT ARE SOME TIPS AND TRICKS THEY CAN USE TO PHOTOGRAPH THEIR OWN WORK IN THE MEANTIME?
First, let me say that a professional portfolio of your design projects is critically important. Yes, it is an investment, but one that helps you show up professionally so your ideal clients can find you, connect with you, and fall in love with your work. Editors will not publish iPhone images of your design projects.
But in the meantime, I do have some essential tips on how you can use your iPhone to capture some stunning images for your social media posts and stories:
Let there be light! But only natural light. Open all windows and even doors to allow as much natural light to stream through the space and turn off all artificial lights.
The sure-tell sign of an iPhone image is crookedness. Watch your horizontal and vertical lines. If they are off, the eye will pick up on it immediately.
Watch out for filters! Filters are copyright infringement on professional photos, so I recommend avoiding them. They can distort the image.
Don't take a photo that is too wide. If you go too broad, your image will look distorted. Remember you are shooting your interior design, not a real estate listing!
My goal is to capture aesthetically pleasing images that invite the viewer to say," I can see myself in a space like this."
AS A VISUAL ARTIST, WE'D LOVE TO KNOW WHICH UNIVERSAL FURNITURE PIECES APPEAL TO YOU THE MOST.
When I imagine my dream designed space, these are the Universal pieces I see there:

Want to work with Tori, or learn more about interior photography? You can book a free discovery call here, or check out the great resources on her blog and sign up for her newsletter here.