If you are anything like us, summer vacation means one thing — the beach! And for those who are proud beach house owners, it also means it's time to refresh your space to ensure it is ready for the next few months of relaxation and easygoing fun. Read on as we break down 5 simple ways to welcome breezy elegance back into your beach home this summer.
1.     Introduce Natural Materials
a.     Including natural materials in your design scheme, like woven wicker, abaca, and rattan, subtly introduces an organic, down-to-earth vibe into beach homes. These natural materials perfectly complement the landscape just outside the window, from the soft rolling dunes to the arbitrary clusters of wild beach grass. Try incorporating a pair of our Nesting Twin headboards for an earthy guest bedroom design, or enrich a common living space with our Rattan Scatter Table.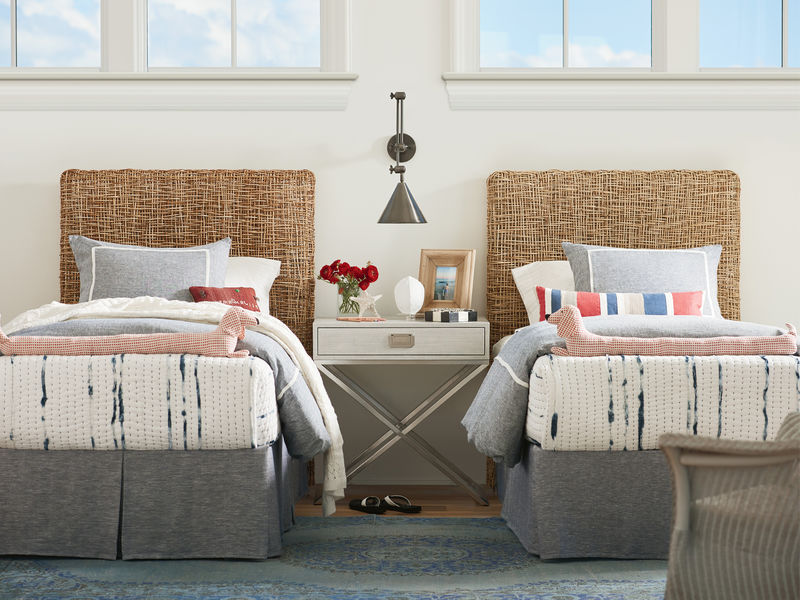 2.     Bring the Outdoors Inside
a.     To soften both living spaces and bedrooms in your beach home, try bringing the outdoors inside! Adding a simple orchid to your dinner tablescape or a vase of fresh-cut flowers to a dresser or nightstand will instantly transform your space into a warm and casually welcoming sanctuary. Plus, the aesthetical fluidity that moves from the outside in through the flowers or greenery of your choice is simply unmatched.
3.     Natural Light… Everywhere!
a.     For a gentle (and completely free) way to soften your beach house aesthetic, play up areas in your home that receive the most natural sunlight. Instead of overshadowing large windows with heavy drapery, let the sunlight speak for itself and keep windows bare for a crisp, modern look. And, if you can't quite make the leap to fully bare windows, try selecting a soft, translucent curtain fabric so natural light can still sneak its way through.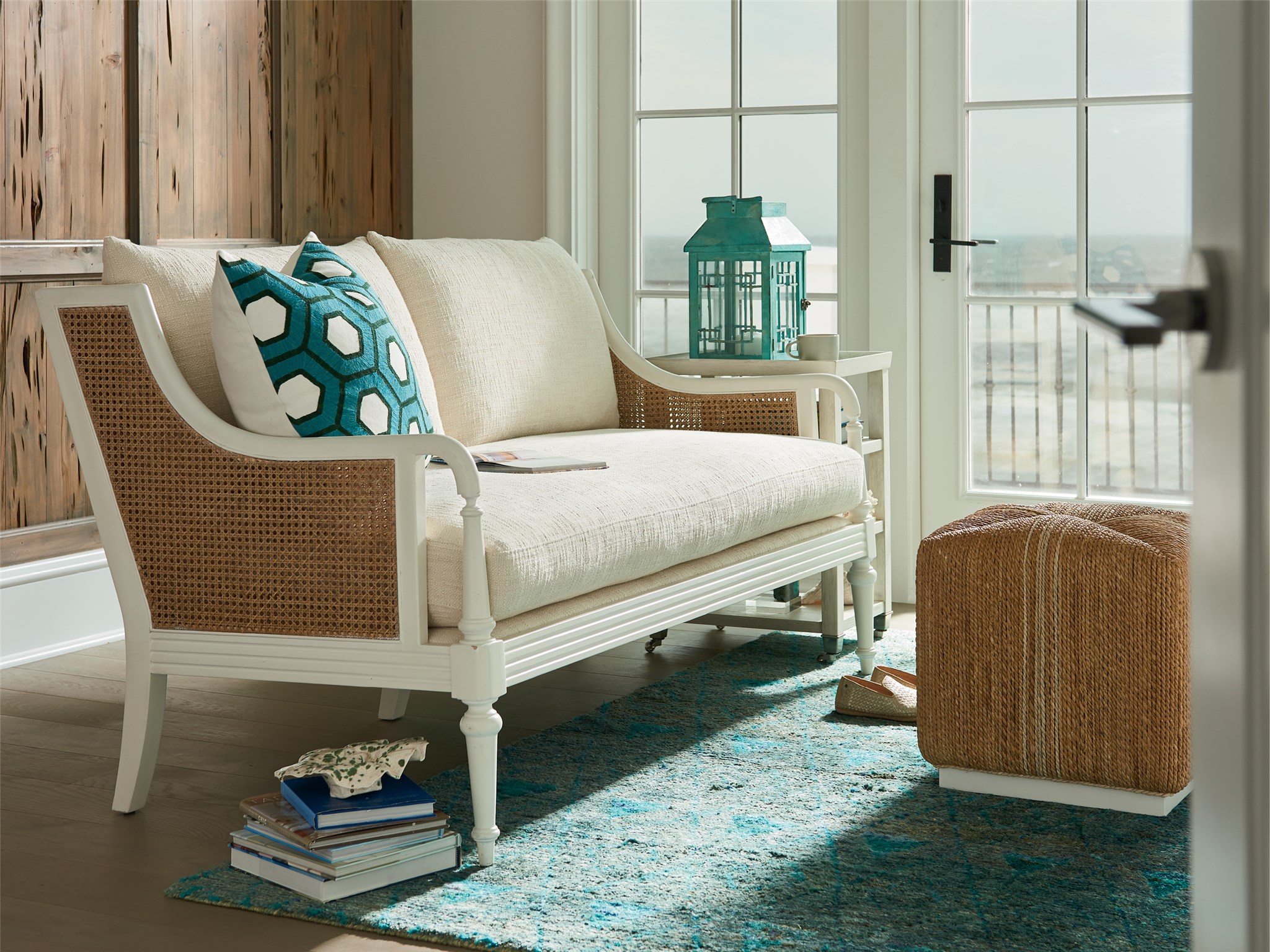 4.     Plush and Inviting Textures
a.     When it comes to upholstered pieces, nothing is more inviting than soft and cozy fabric, especially after spending the day out in the beaming sun. Textiles like cotton, suede, and even leather can be the perfect way to soften up your space will still offering your family and your guests the ultimate in comfort. For relaxed seating options that are not only plush but also conveniently draped in performance fabric, try our Kiawah Sofa or the Siesta Key Swivel Chair.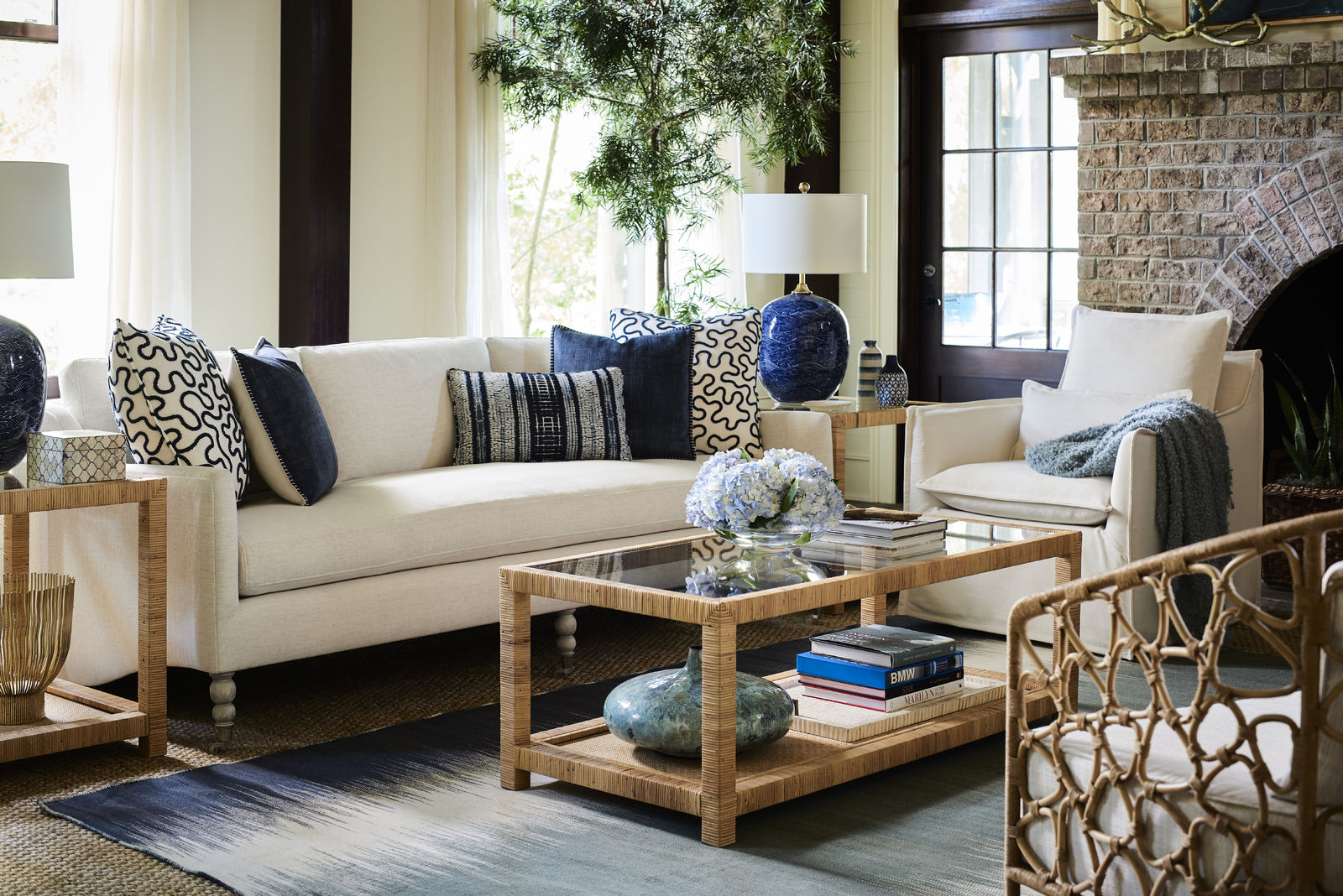 5.     Pops of Bold Color
One of the best ways to uniquely accent any space is by adding a brilliant pop of color. This is especially effective in beach houses as coastal palettes tend to lean more towards the neutral side. Bursts of color help to aesthetically enrich the space without taking away from the overall theme of cozy and comfortable. For a lively nautical pop, try incorporating a richly blue upholstered piece like our denim-suede Coastal Living Bench. For an even bolder statement, try our Coastal Campaign Chest in Marina Blue.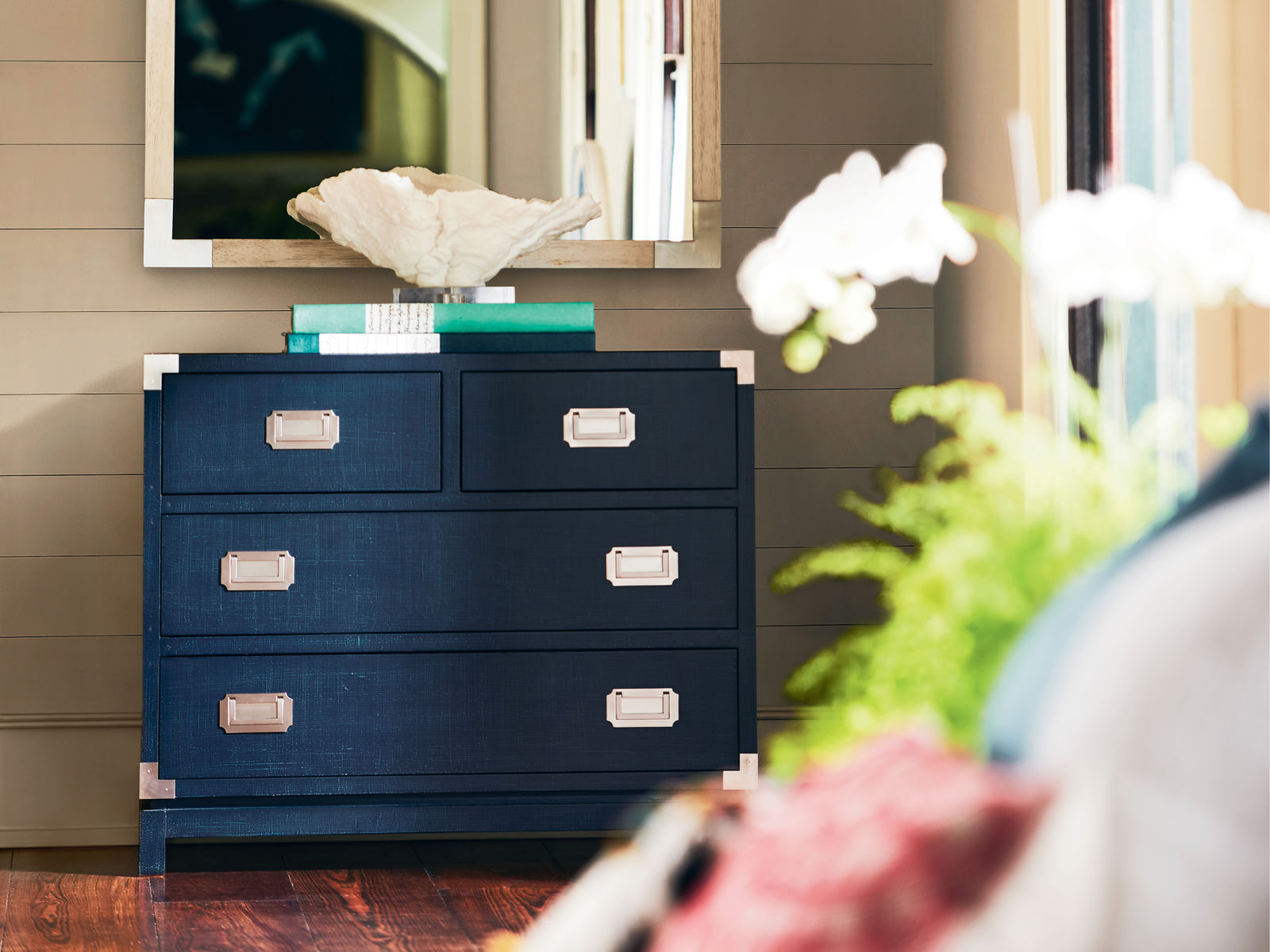 Explore our Coastal Home Collection HERE