Is your table decor calling for something a little more bold and moody as we make our way into the colder months? If so, we've got the perfect tutorial to bring just the right amount of strong, modern style to your tabletop design. And, best part? It's quick and simple, meaning you will be on your way to a fresh new look in no time at all! Read on for the full tutorial.
1.     Start with Bold Linens & Sophisticated Accents
Anchor your modern place setting with your favorite set of boldly colored linens. We selected black for our look, but a forest green or a rich burgundy are both great alternatives. Then, add in some decorative accents. Candlesticks and tea lights are a great way bring in some warmth while preserving that classic, less-is-more standard of modern style.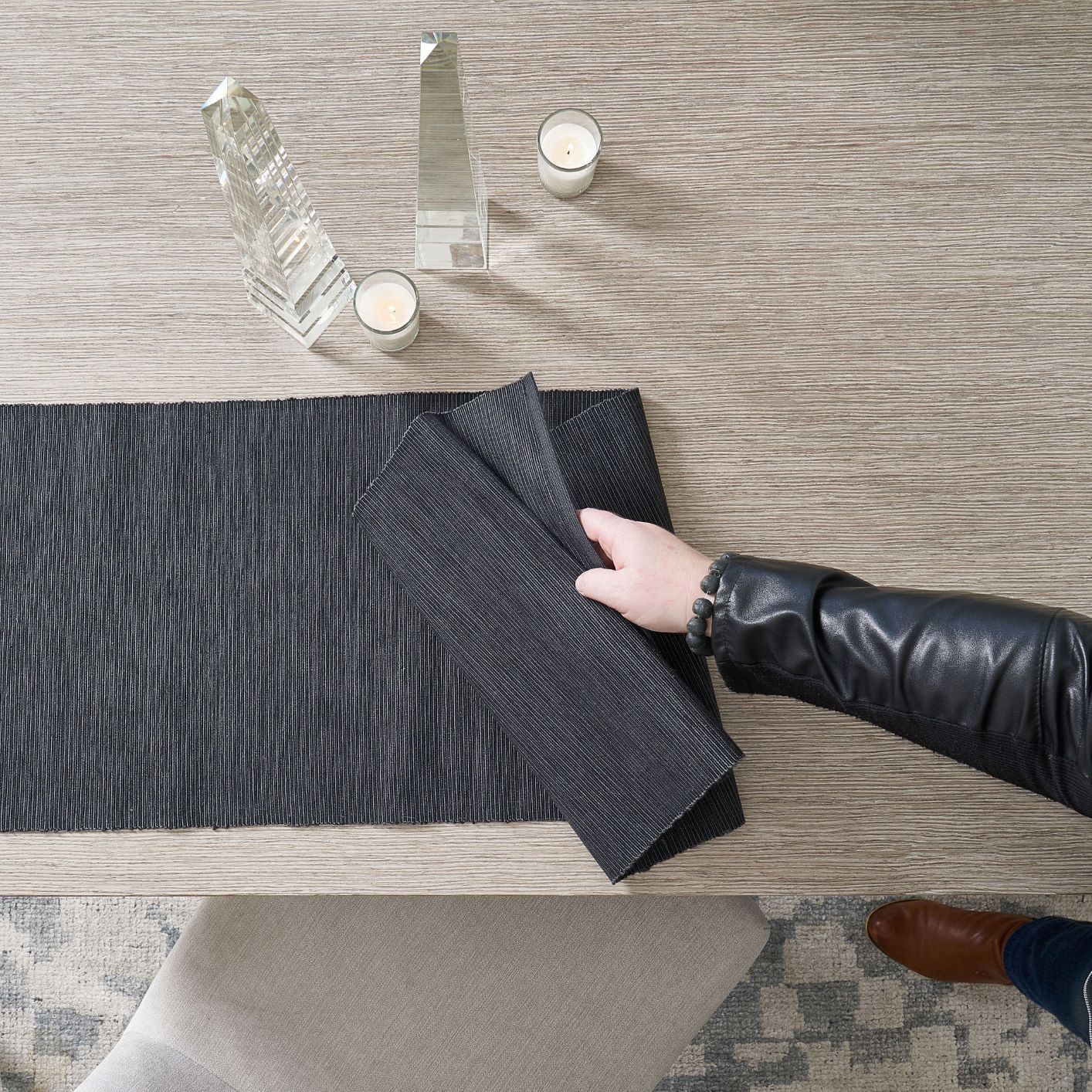 2.     Chic Essentials
Then, layer in some chic essentials to create a touch of depth and texture. We selected a clear charger with subtle beading details alongside sleek gold flatware. But, the sky is the limit here! Whatever you select, just make sure your choices are elevated without being too overstated.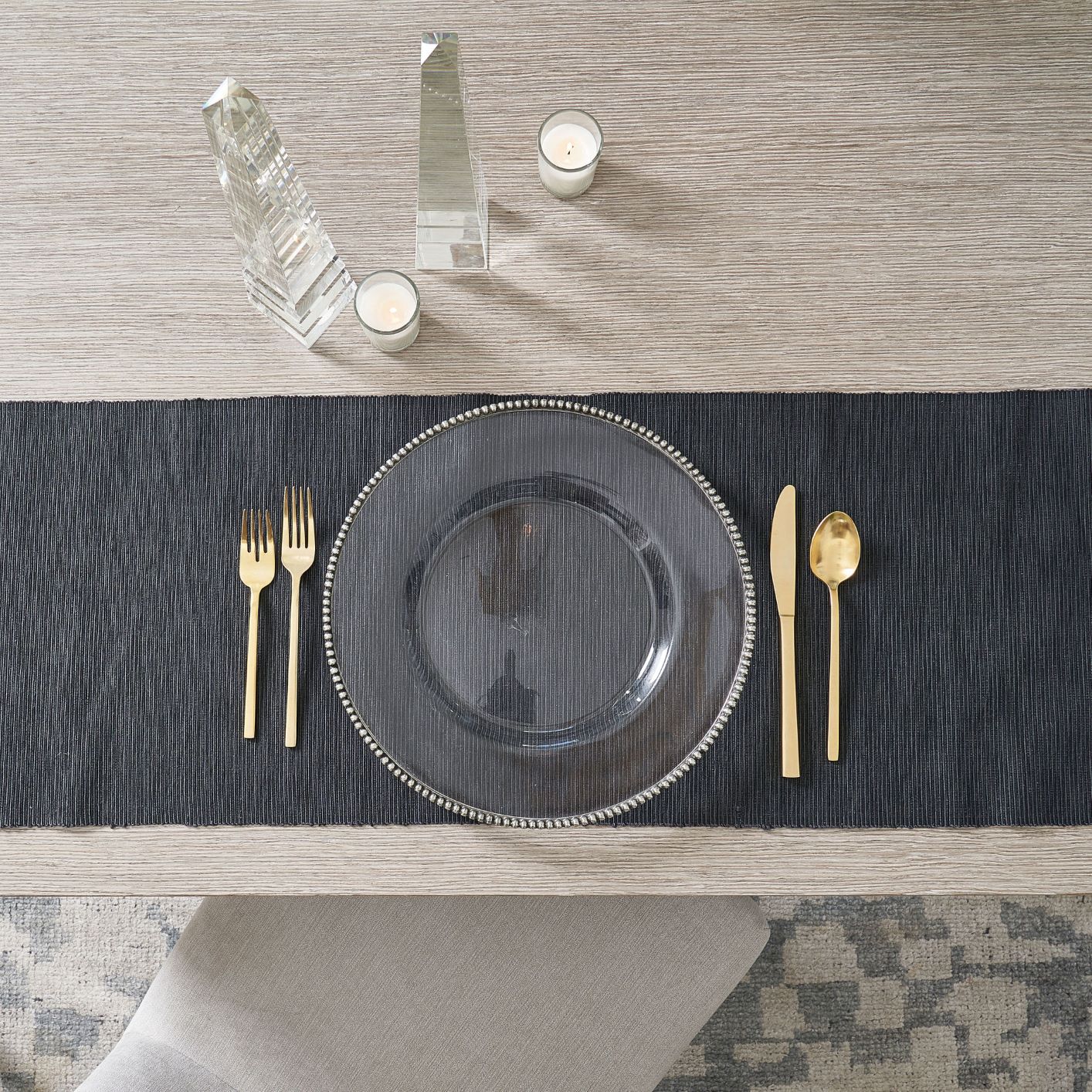 3.     Patterned Plating
Plates, salad plates, and bowls are an ideal way to incorporate a punch of pattern while still maintaining that cool modern edge. Polka dots or simple linear patterns will draw the eye in while adding dynamic flair to your tablescape.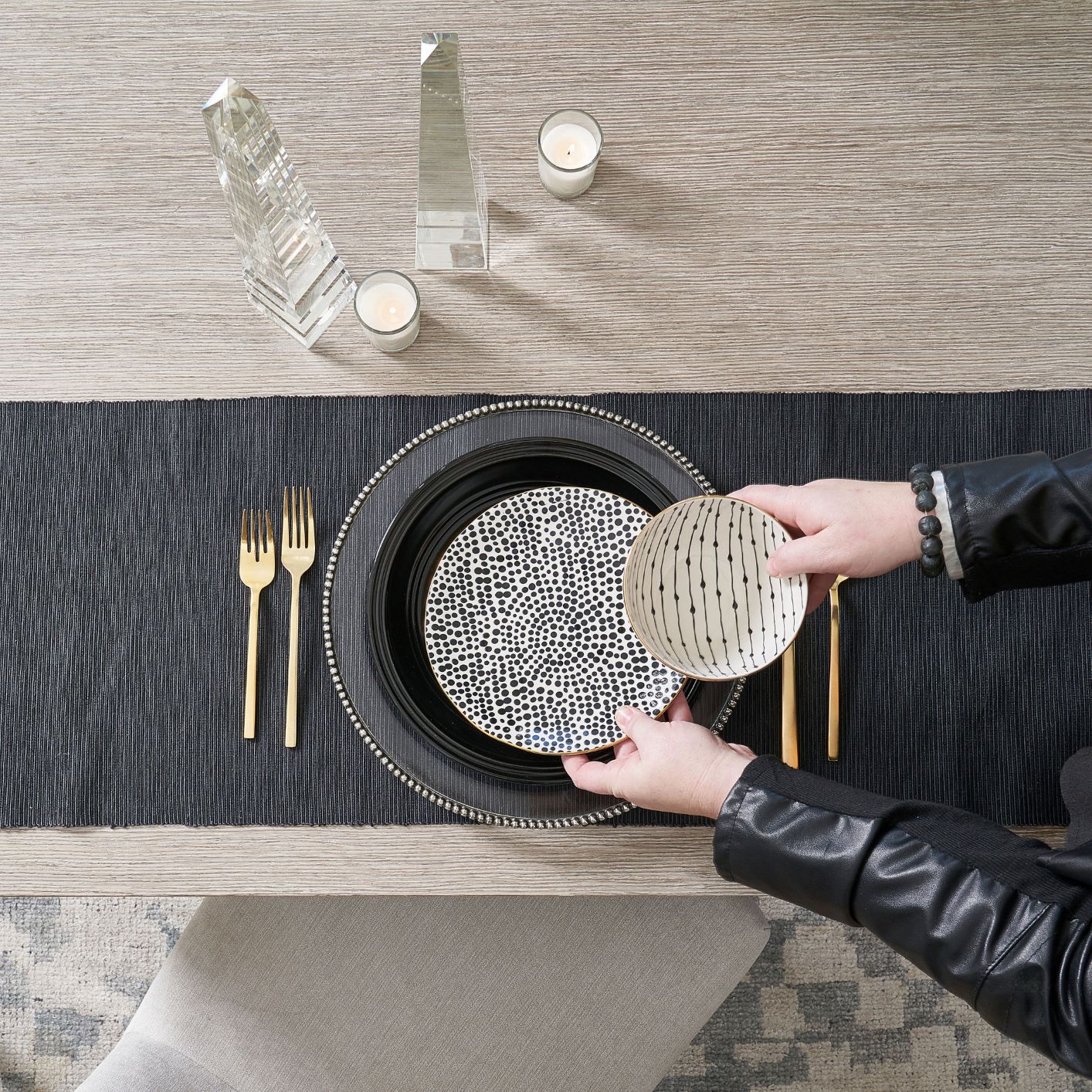 4.     Clear Glassware
Simply add in some clear glassware (it can be patterned but keep it clear for a minimalist look) and you're done. Enjoy your stunning new modern  table setting!