Designing any room in your home is never an easy feat — especially if you are starting from scratch. With a large, empty space and an infinite amount of possibilities and directions, it can often seem impossible to narrow it all down into one final design that you love. And, when it comes to the living room, you want to be sure this area is just as beautiful as it is functional, since this is typically one of the most-used rooms of any home. If you're struggling to start the design process for your living room space, follow along as we break down some simple steps that will help make the process that much easier.
Consider Your Lifestyle
Before any actual design happens, it is imperative to first reflect on your lifestyle and how you will actually use the space. If your living room is your go-to spot to relax and watch TV, you will need furniture that supports this. If you have children, dogs, or love to entertain, you may want to consider options that are upholstered in performance fabric and are easy to clean. Whatever the case may be, you want to ensure your investment supports the way you live instead of detracting from it.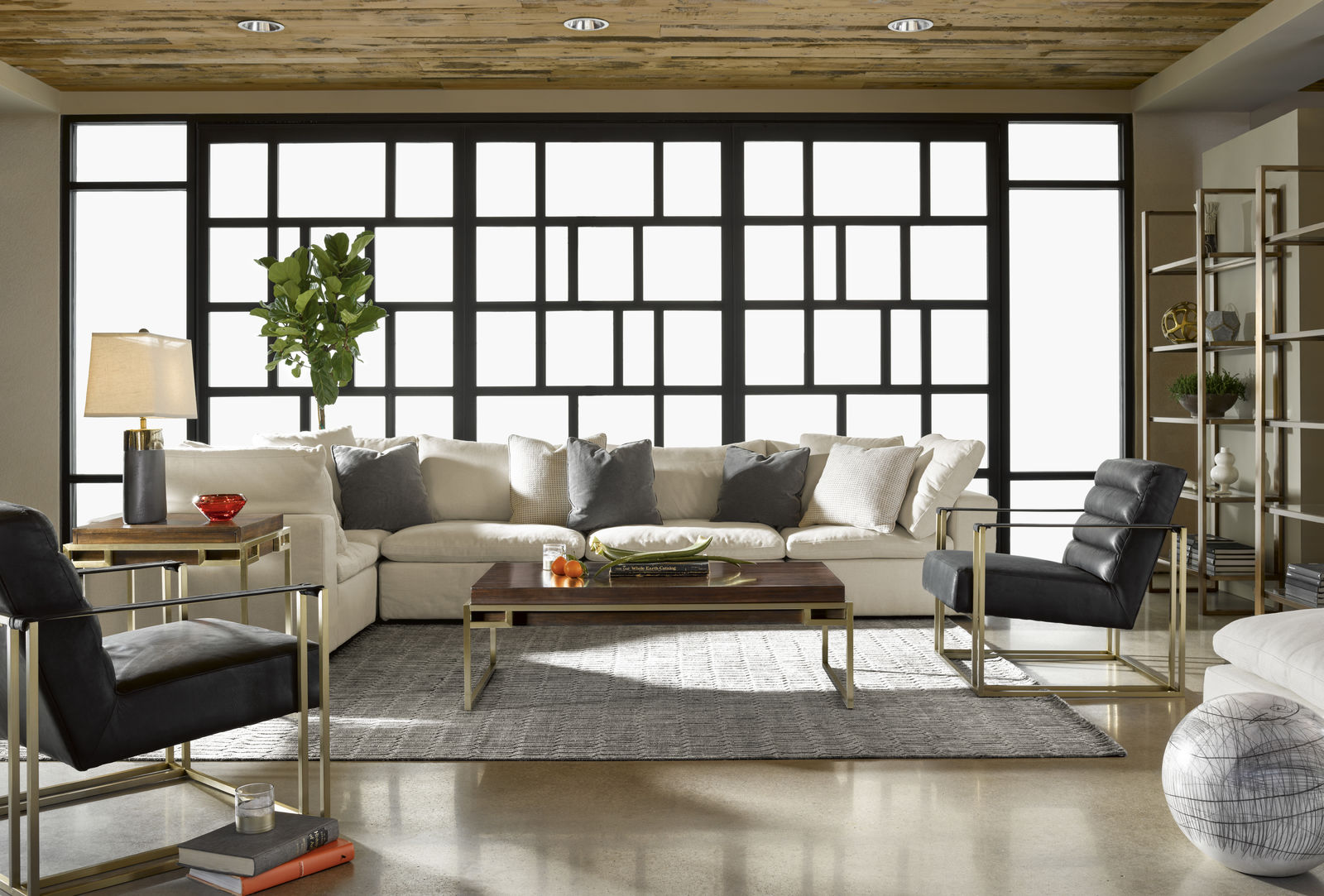 Pick a Palette
Once you have pinned down how you will be using the space, the next step is to determine your color palette. Getting this confirmed will instantly help to eliminate many of your choices and will set you up on a more focused path design-wise. Whether you like soft and soothing pastels or bright and vibrant colors, having a general palette planned for your new living room sets the stage for inspiration and makes shopping much less overwhelming.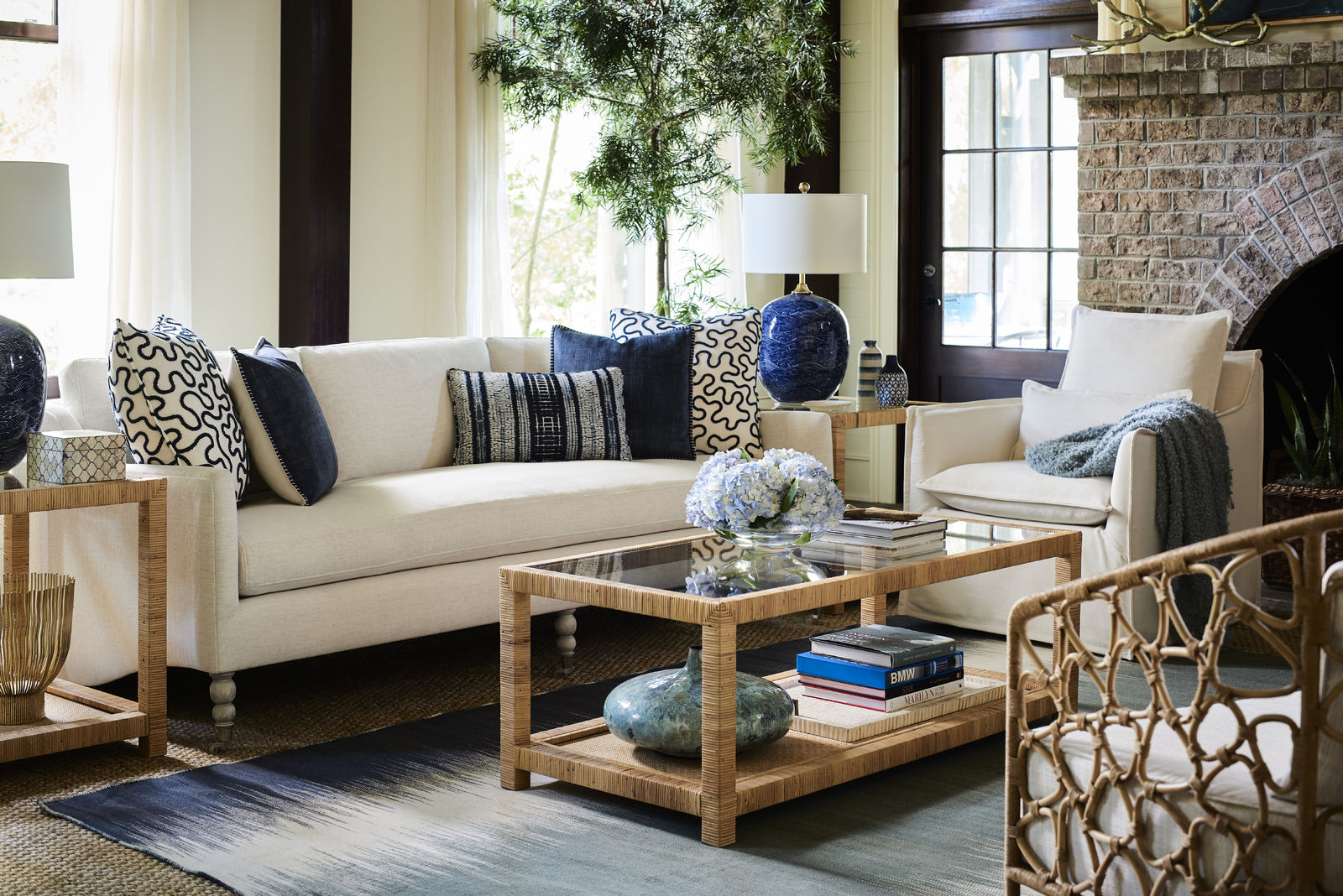 Select One Starter Piece
After you have a better grasp on palette, it is time to select one main starter piece. A starter piece is usually one of the larger furnishings in your living room, like a sofa or a coffee table. With your color palette in mind, this is where you have the flexibility to simply choose a piece you love. It can be any shape, style or texture. Don't focus too much on which 'aesthetic' it might fall under — simply choose a piece you love to kick off your design project!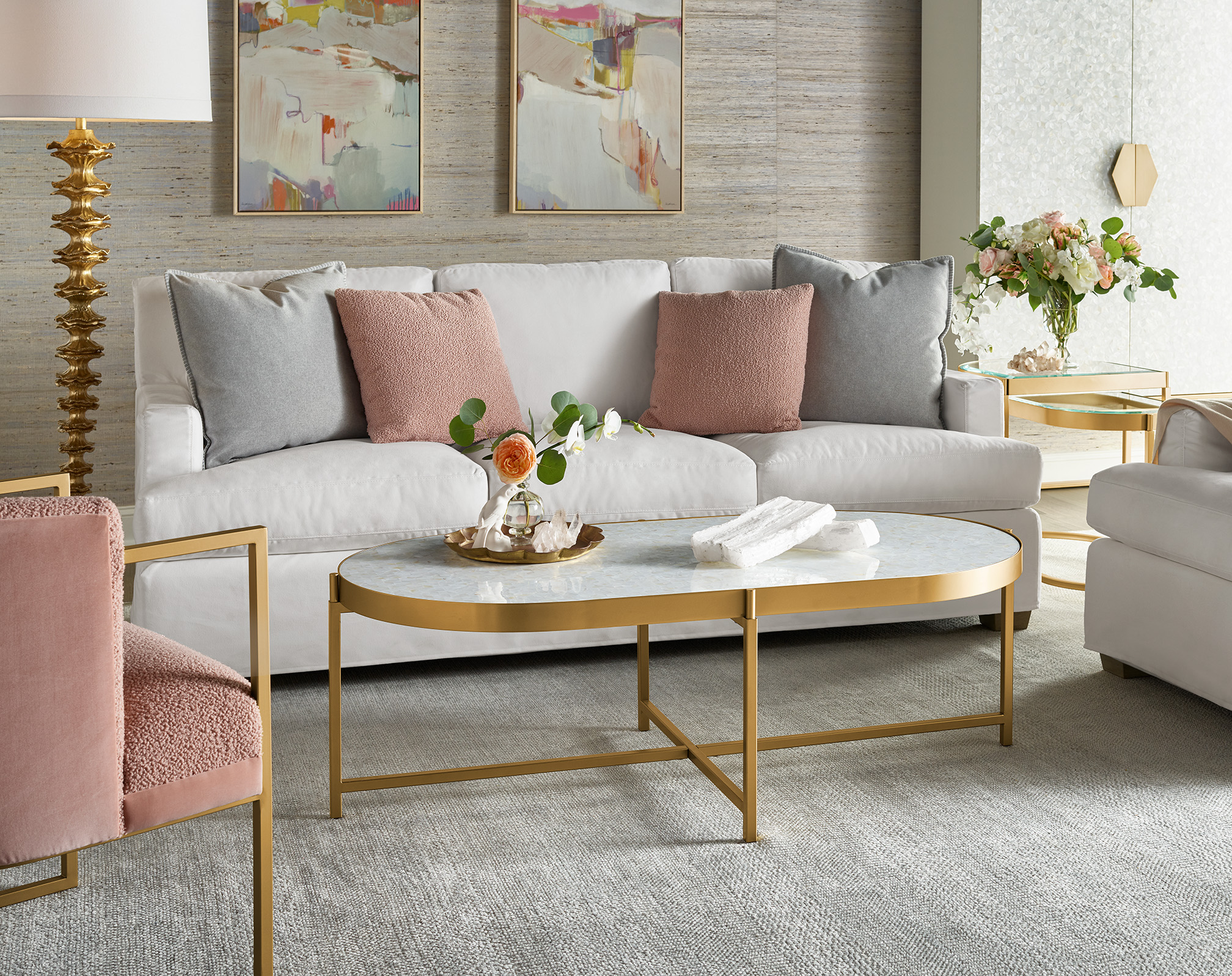 Fill in with Furnishings
Selecting one starter piece is key because one you have this locked down, you can start filling in the rest of your living room with additional furnishings based off of your starter piece selection. Designing in this manner automatically eliminates a plethora of choices and design aesthetics, instantly making it much easier to choose items like a side chair or a side table. Knowing what to look for (items that will match or complement your starter piece) will save you so much time and energy, and will help to make your living room design project all the more enjoyable.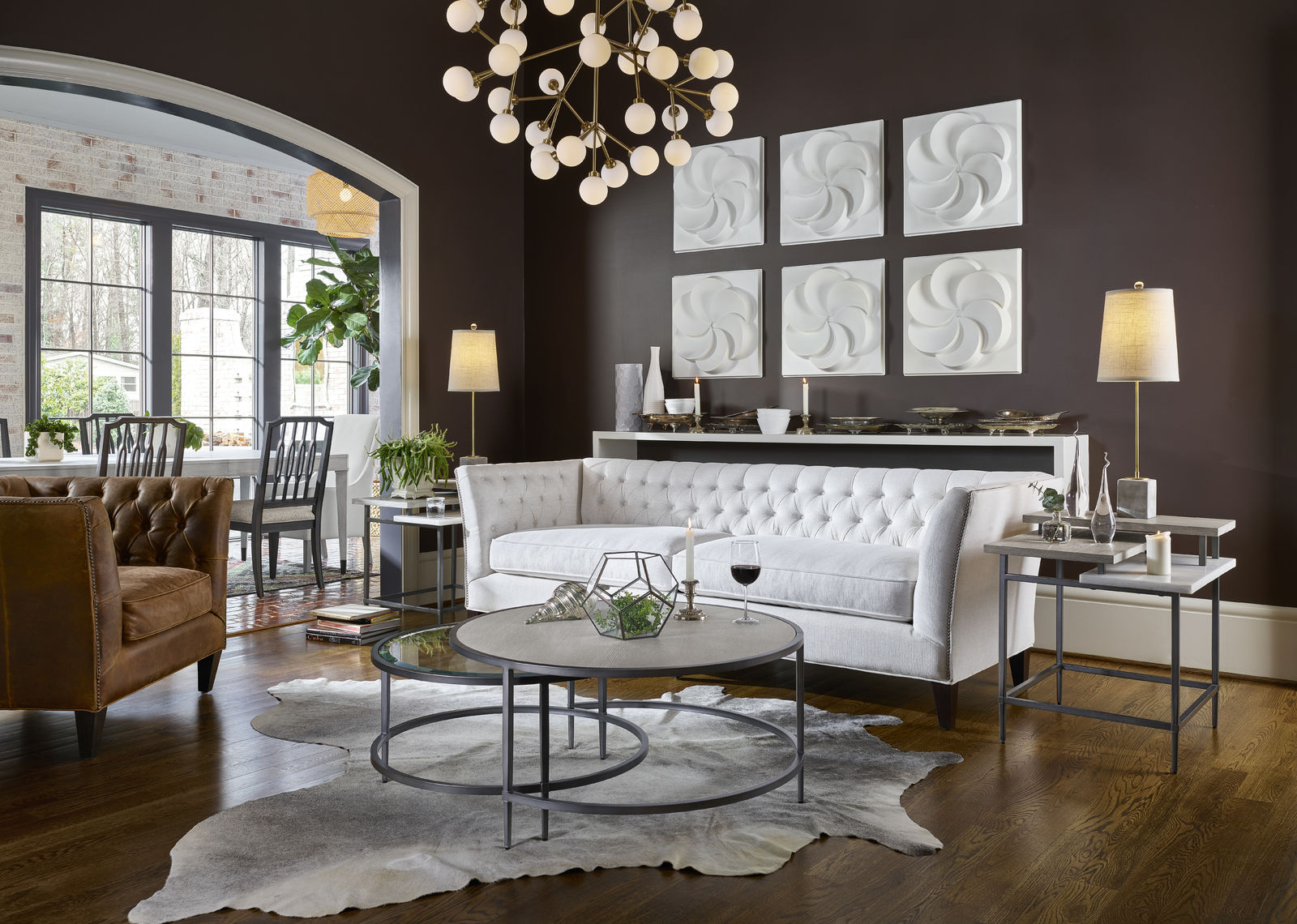 Complete with Small Accents
Once the framework of your living room is complete, then comes the last and final step! Accessorize. Now is the time to really liven your design up while adding your own special flair to the space. Keeping your color palette in mind, you can add in anything from throw pillows, picture frames, lighting, hanging artwork and more. Any and all of these unique touches will add aesthetical interest and depth to your living area. Now all there is left to do is sit back and enjoy your brand new space!