Written by Melissa Galt
European modern is the new look from Universal Furniture. They partnered with Houston designer and Oprah pick, Nina Magon for a fresh take on modern living. Magon is an influential design and lifestyle superstar who co-designed a new line of 40 pieces for introduction at market, just right for today's relaxed living with high style.
The first thing you'll notice is that her pieces all have rounded corners, even the dining table which is rectangular with soft rounded corners. It makes it very human friendly and no chance of whacked shins or children's heads bumping into sharp corners.
Take a look, and I'd love to know which pieces are your favorites. I really enjoyed the soft luxury and architectural lines. Universal has a reputation for great quality at an even better price point and the European modern look and style is a first for them.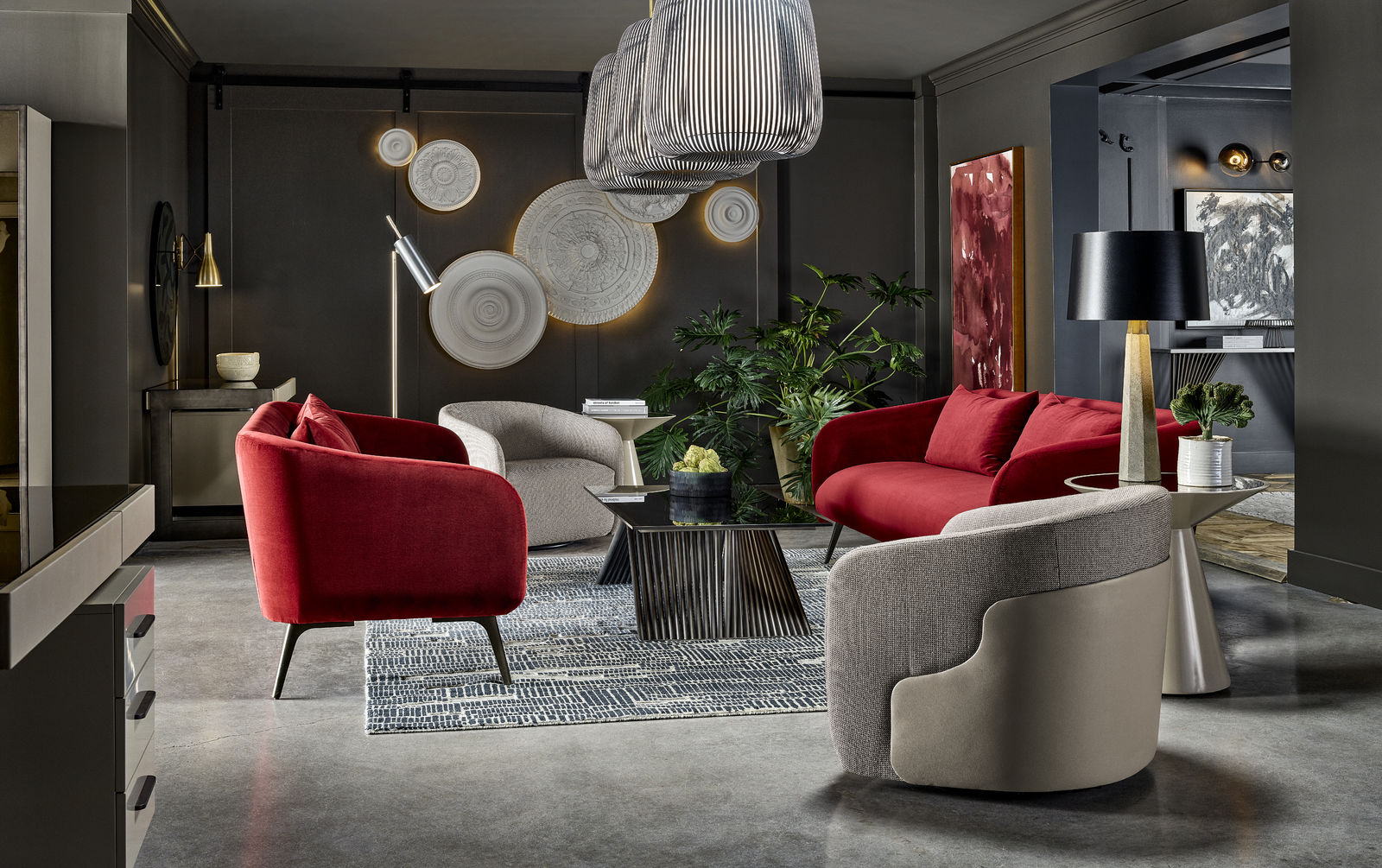 Clean lines, simple hardware, and a mix of metal, wood, and stone, the rounded corners are a hallmark of the collection. European modern has a classic look without the hard edges or slick feeling often associated with modern furniture.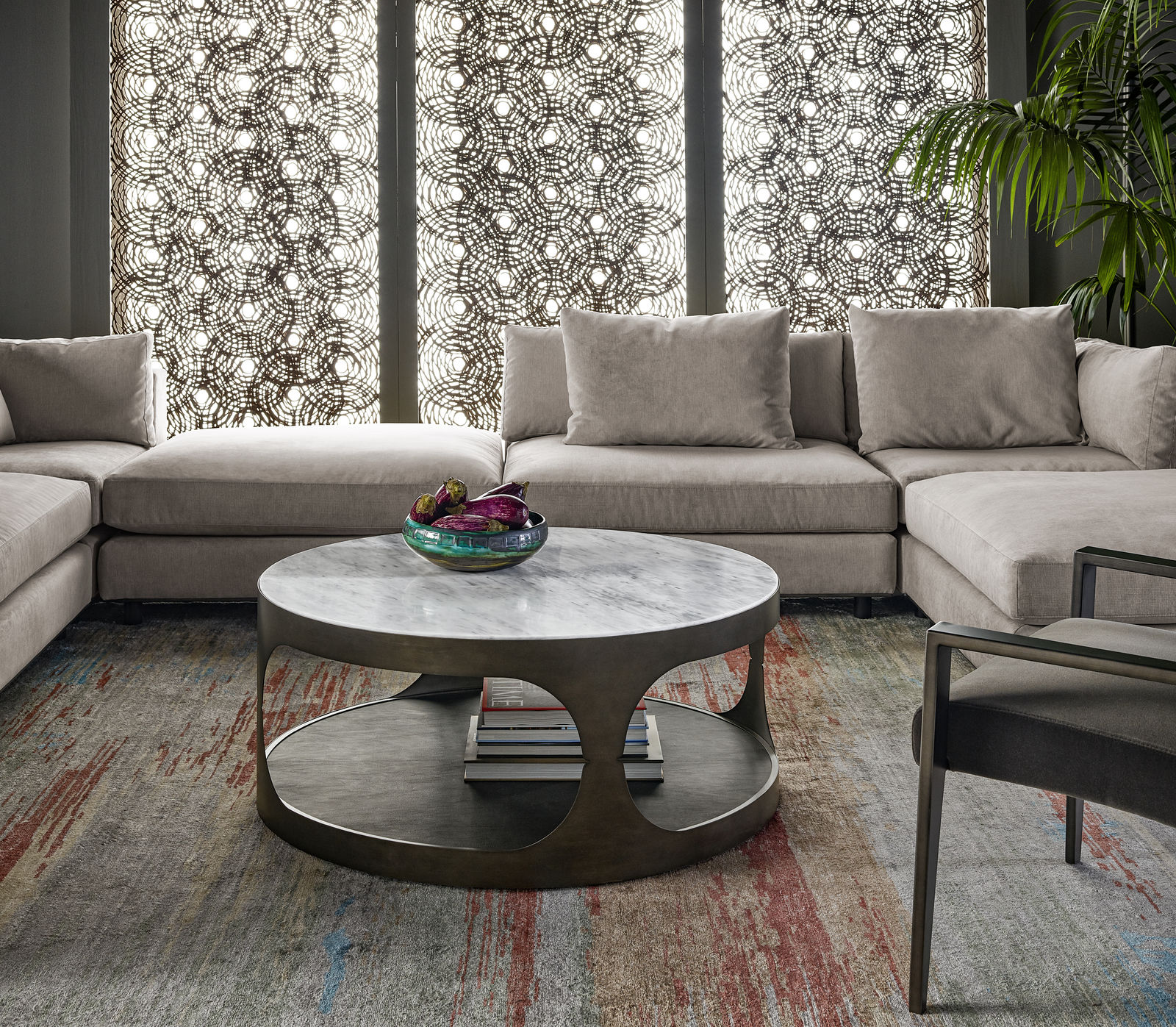 The surfaces gleam rather than sparkle. There's a subtle elegance and glow about this collection. It's a beautiful balance of materials including metal, stone, glass, stone, leather, and wood.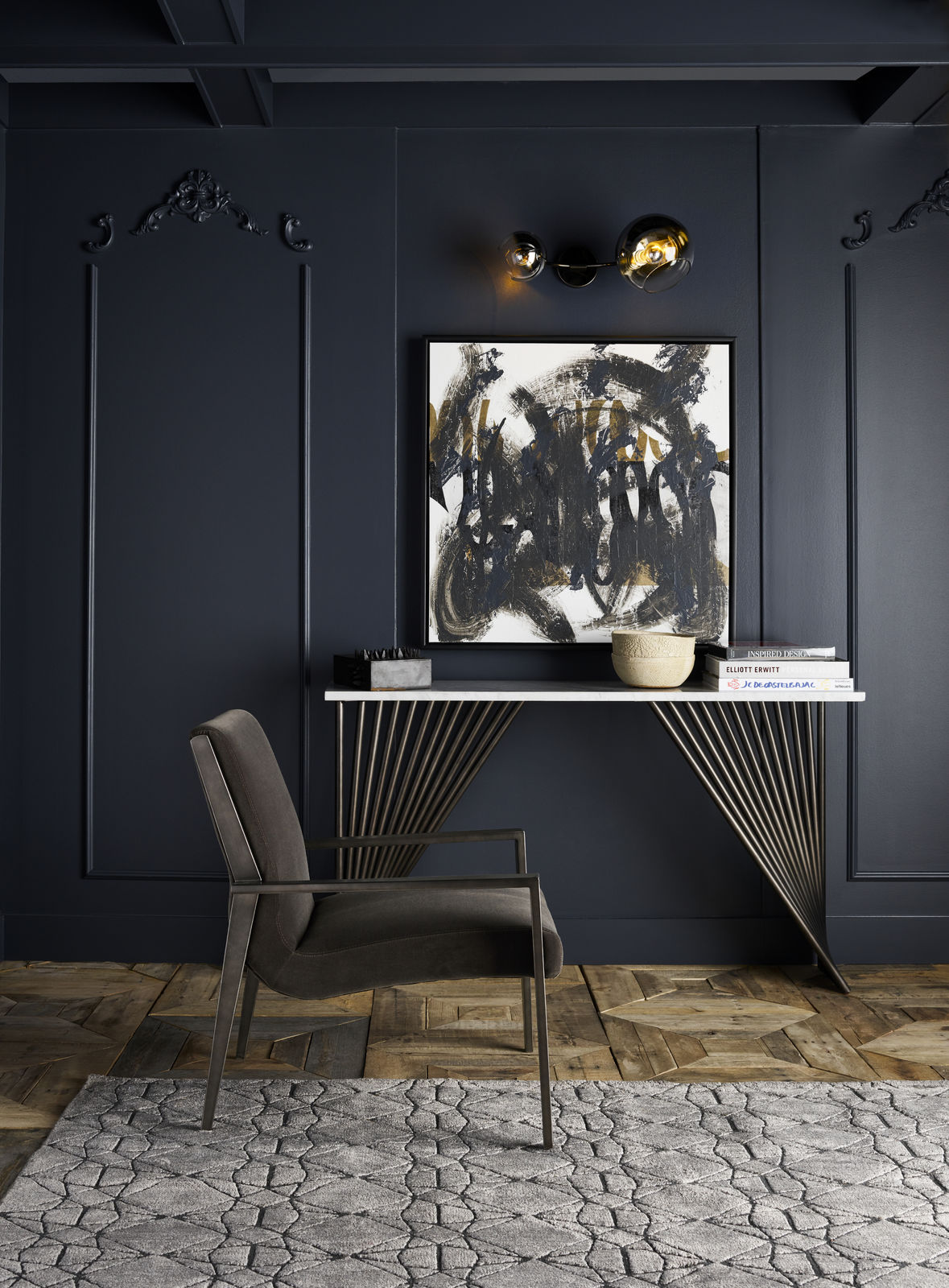 I love the movement it portrays, almost as if you had two dancers twisting into one another. Again a balance of tubular metal in a bronze finish with a slim slab of marble. Simple, elegant and wonderfully functional, this piece is one of my favorites.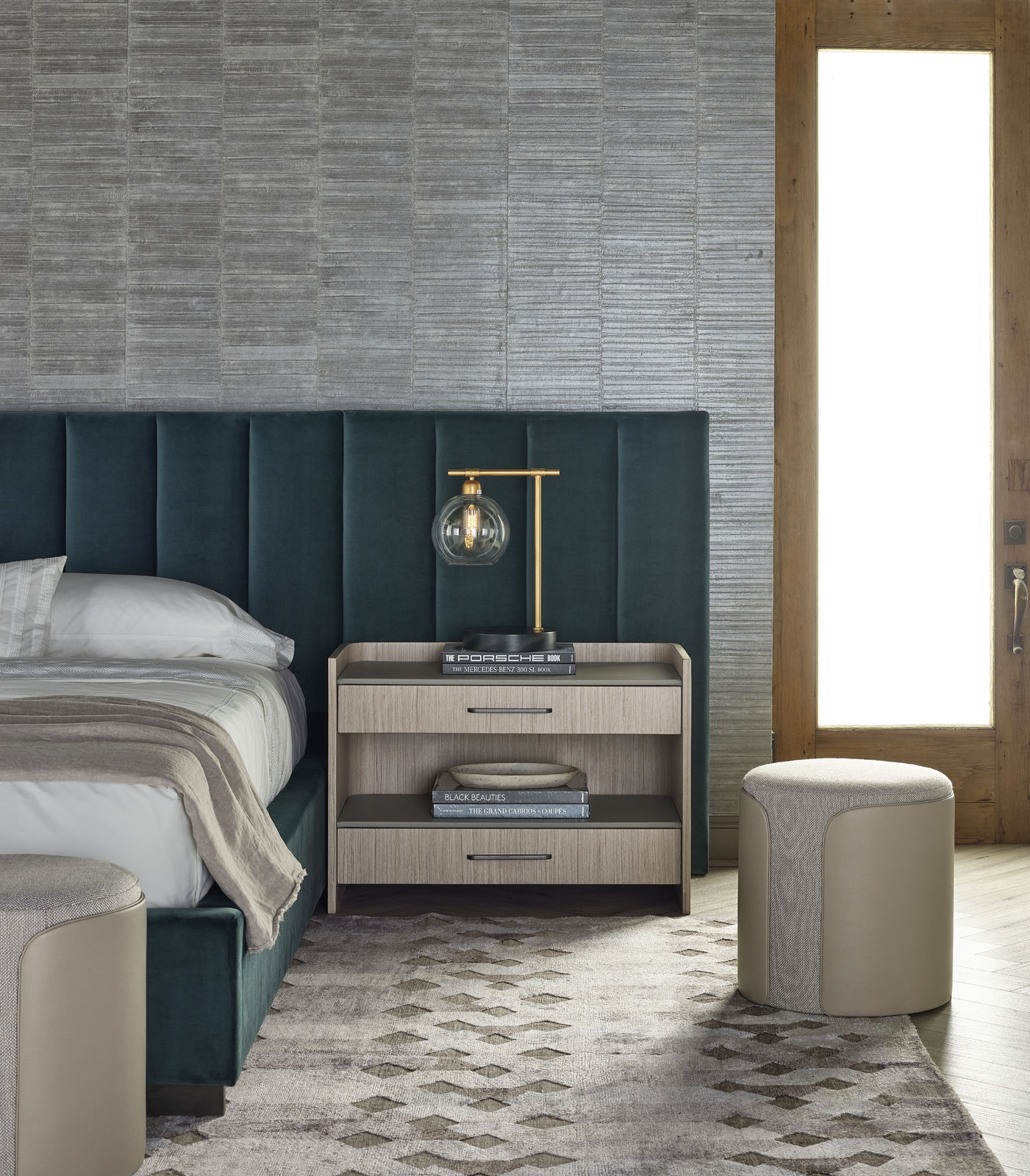 So, have you got a favorite piece? I actually may include a piece or two in my next bedroom, I like it that much! And I'm a huge fan of lighter woods as they don't show dust and without a gloss surface are low maintenance. I want to enjoy my interiors, not spend my time cleaning them. To view more of the Nina Magon Collection, CLICK HERE
Learn more about Melissa Galt on her website, www.melissagaltinteriors.com