Whether you live right on the edge of the beach or are hours away from one, coastal style has remained a favorite home aesthetic regardless of physical location. If you find yourself wanting to add some coastal elegance in to your own abode, whether you live near or far from your favorite beach retreat, read on for 5 of our simple tips!
1.    Soft, Simple Shapes
Soft and simple shapes are a staple for beachy, coastal home vibes. When shopping for items that will bring more of a coastal flair to your space, look out for pieces that have rounded silhouettes instead of options with blunt angles, like our Escape Rattan Scatter Table and Pedestal End Table. The graceful curvature and airiness of both of these pieces will instantly create a more casual, relaxed vibe in any space.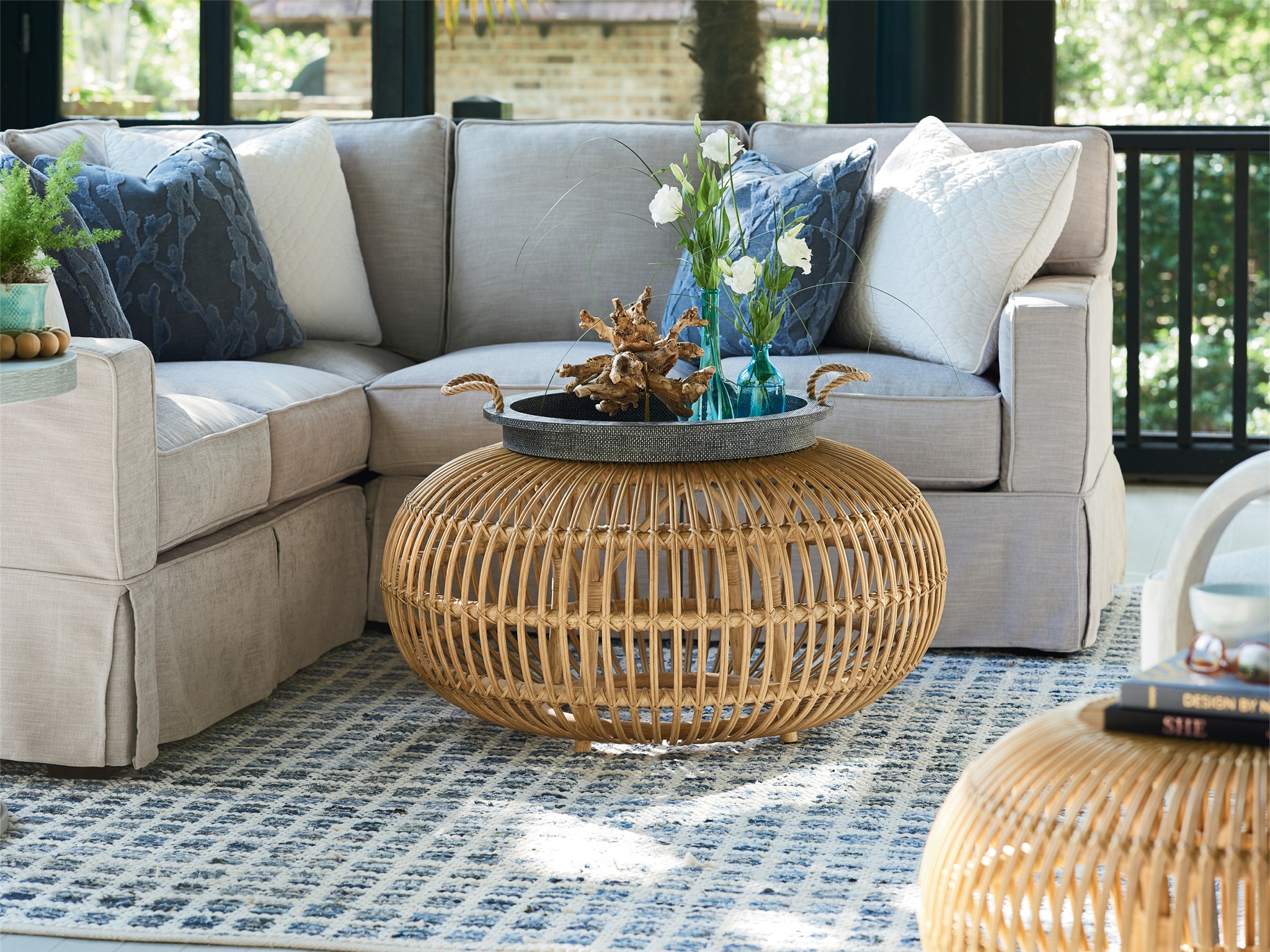 2.    Lighter Finishes & Fabrics
To echo the calming nature of the coastal lifestyle, be sure to choose lighter finishes and fabrics. This will help to soften the ambiance of the home while promoting feelings of simple, livable comfort. With a clean Sandbar finish, our Escape Dressing Chest is the perfect piece to brighten a bedroom space.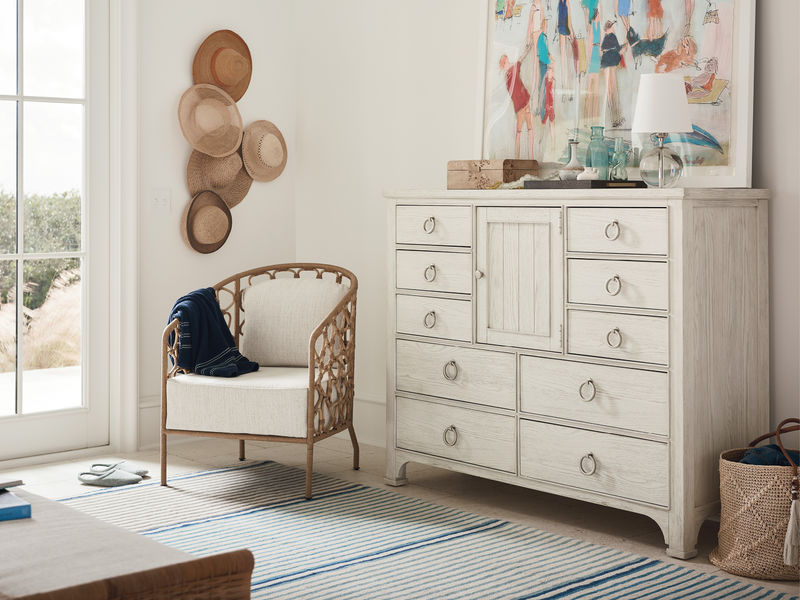 3.    Textural, Stand-out Pieces
Another easy way to introduce coastal elegance into your home is by selecting pieces that mimic the natural textures of the beach. Including items crafted with earthy materials such as raffia and rattan will not only elevate the look and feel of your space, but it will also add a textural interest and appeal. Pieces like our Escape Long Key Bed or the Pebble Accent Chair are ideal options that will complement a coastal aesthetic with just the right amount of textural influence.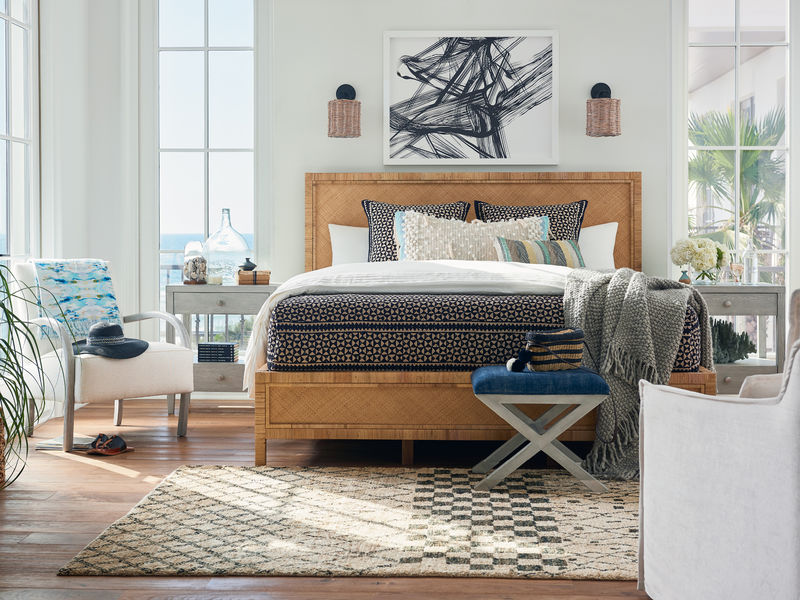 4.    Embrace the Color Blue
While selecting boldly colored pieces might be out of your comfort zone, choosing one vibrant, blue statement piece can and will instantly transform your home into a coastal oasis of sorts. Against an otherwise soft and neutral backdrop, blue furnishings have the ability to leave an impact. When used properly, this tone will also truly enhance a coastal feel without being cliché. Furnishings like our Escape Coastal Campaign Chest or the Escape Bench are perfect selections for promoting this casually cool tone.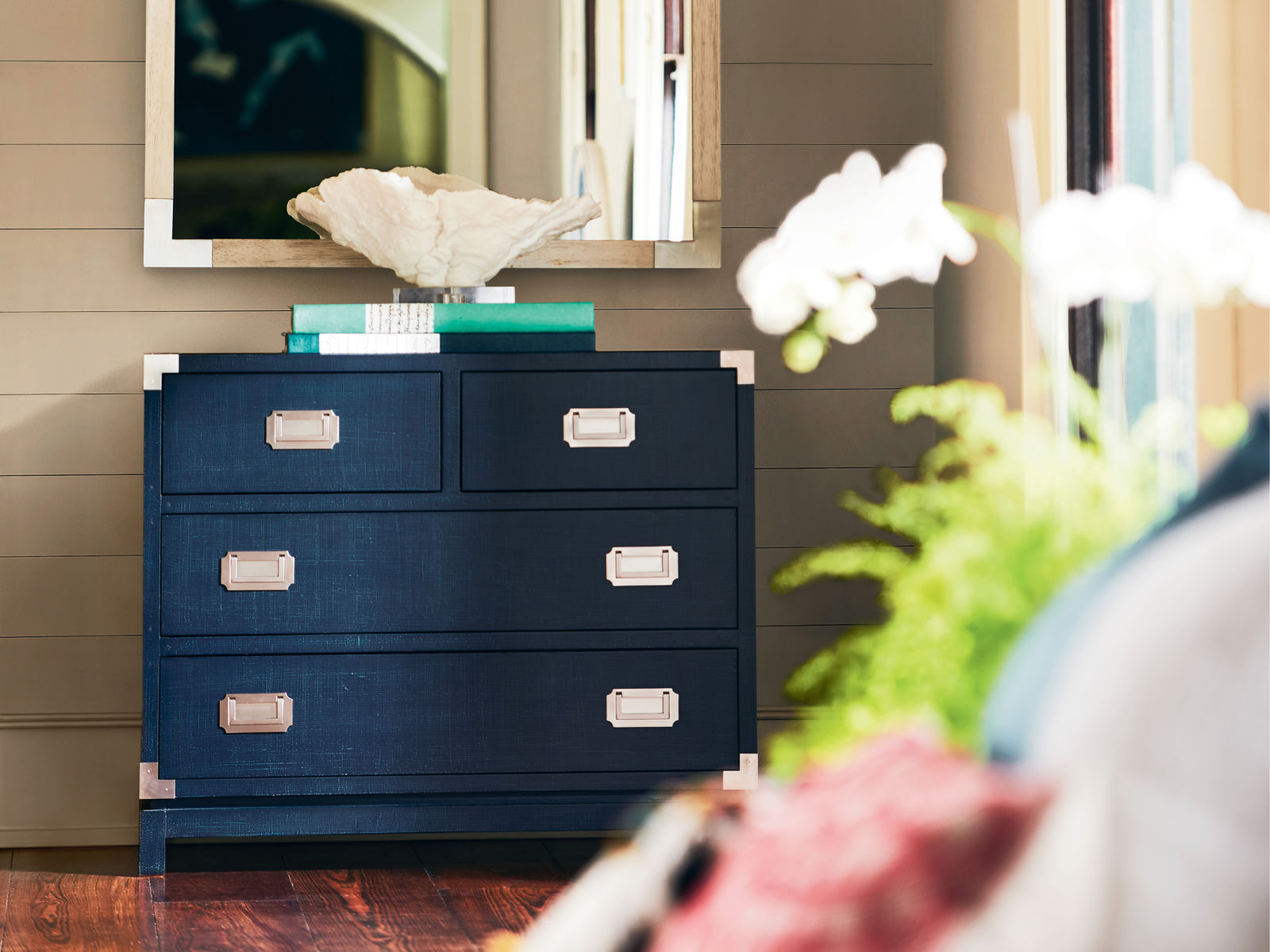 5.    Subtle Stripes
In addition to the color blue, another slightly 'out of the box' design touch for creating coastal spaces are pieces with subtlety striped elements. This type of pattern lightly hints at nautical vibes without being too obvious or overpowering. Pieces like our Siesta Key Dining Chair and Hamptons Dining Chair both implement stripes in a gentle yet effective way, bringing both movement and visual appeal to your coastally inspired design.