Coastal style is known for its light, relaxing and inviting nature. But while this kind of aesthetic is rooted in a seamless simplicity, it sometimes isn't as easy to capture as the finished look may suggest. Read along as we have rounded up 11 of our favorite coastal home design tips to bring that coveted breezy feeling to any beach home interior.
1.     Design Around Your View
If your home offers a view of the sea or a lake, this should be your design focal point — always! Play up these natural elements by placing beds, desks, sofas and more facing out towards the water for premiere views from sunrise to sunset.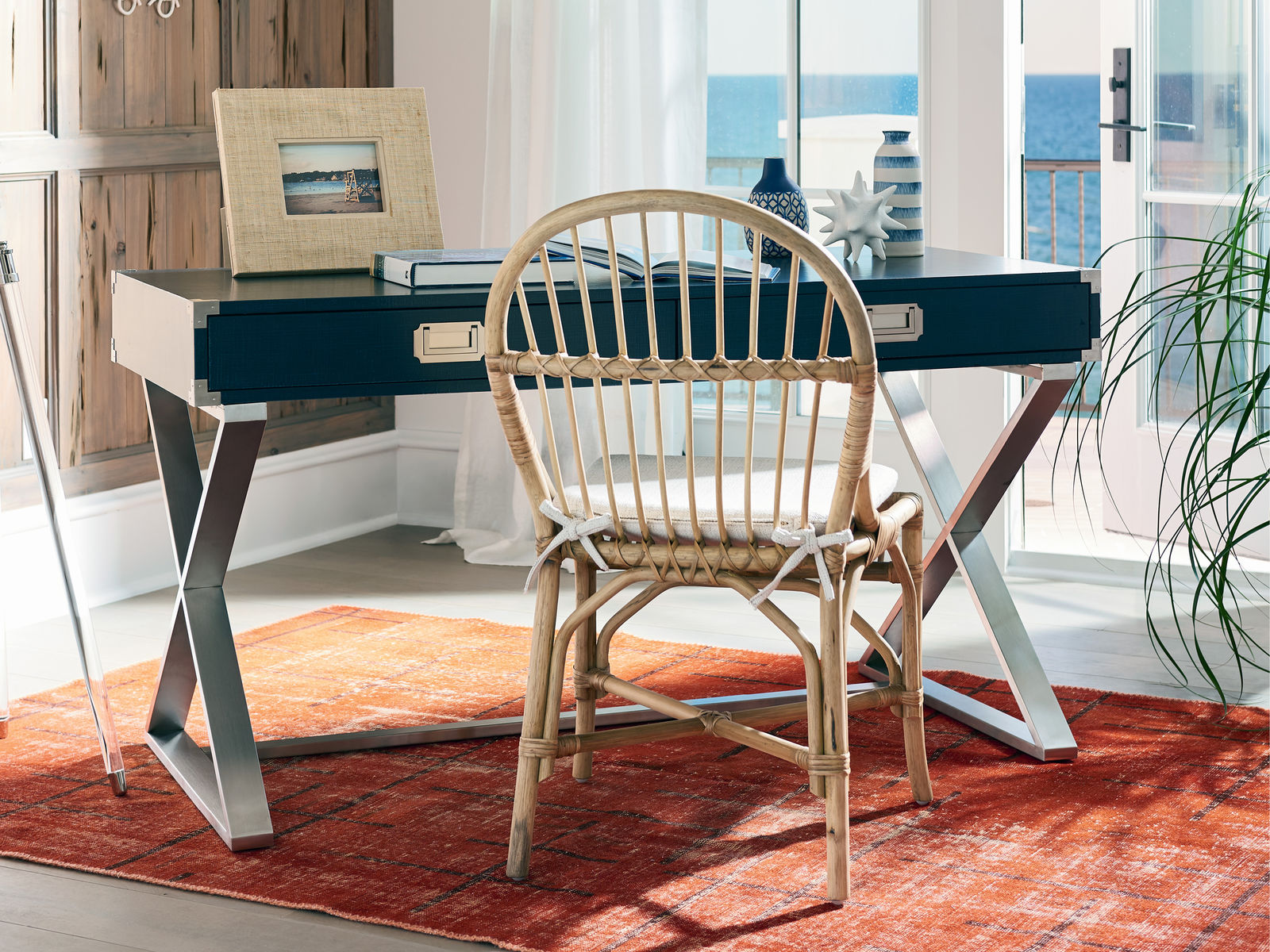 2.     Add Bold Pops Of Color
While coastal style relies on a lot of neutral color schemes, it is also important to incorporate some bold pops of color to add in a bit of life and personality. Colors like a deep marina blue, a strong yellow, or an enchanting coral shade are the perfect accents to an otherwise neutral space.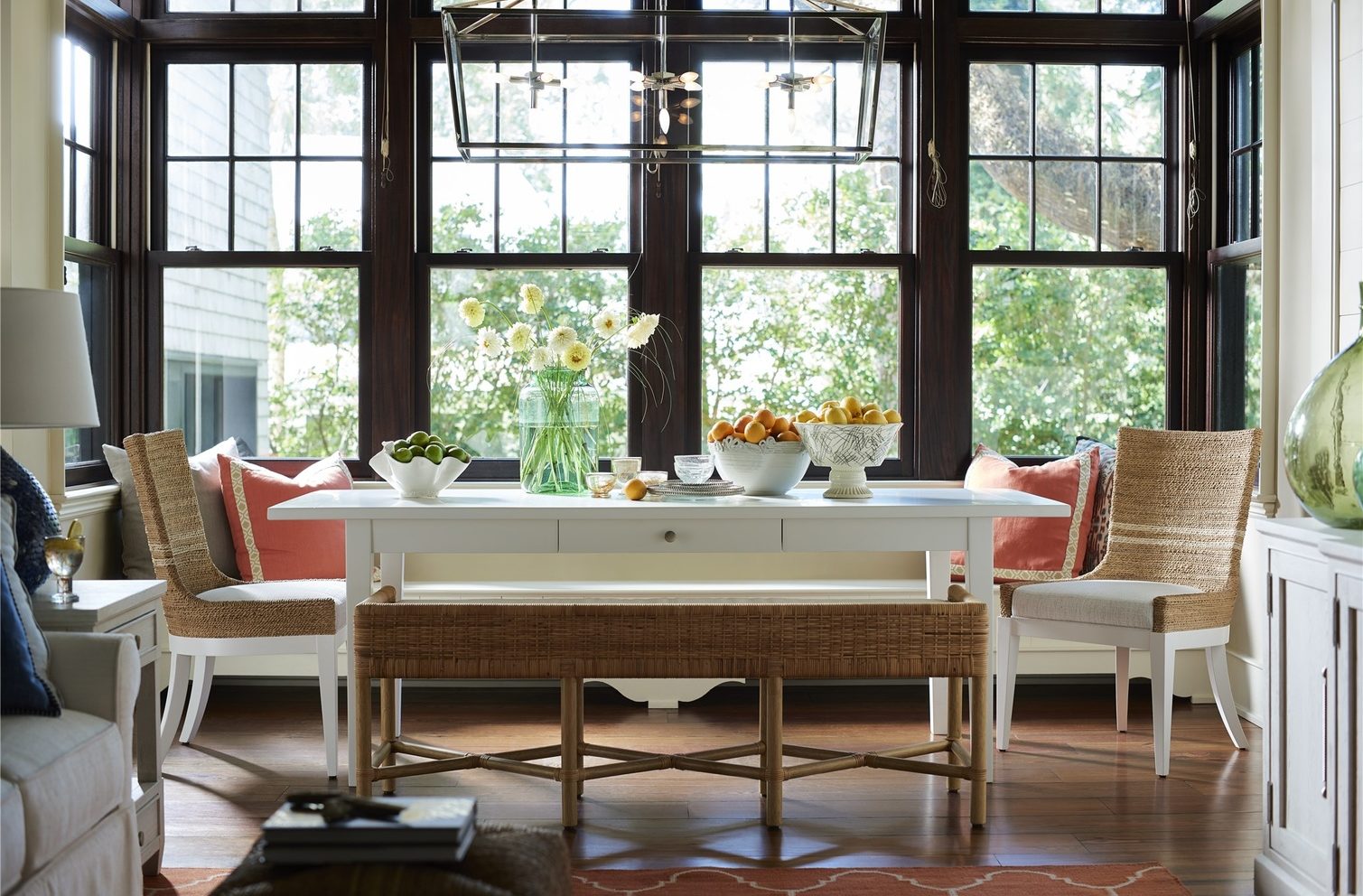 3.     Select Fuss-Free Upholstery
With sand waiting just outside every beach home's front door, it is imperative to make upholstery selections that can stand up to these natural elements! With pieces that are outfitted with performance fabric, you are guaranteed beautiful style through years of use.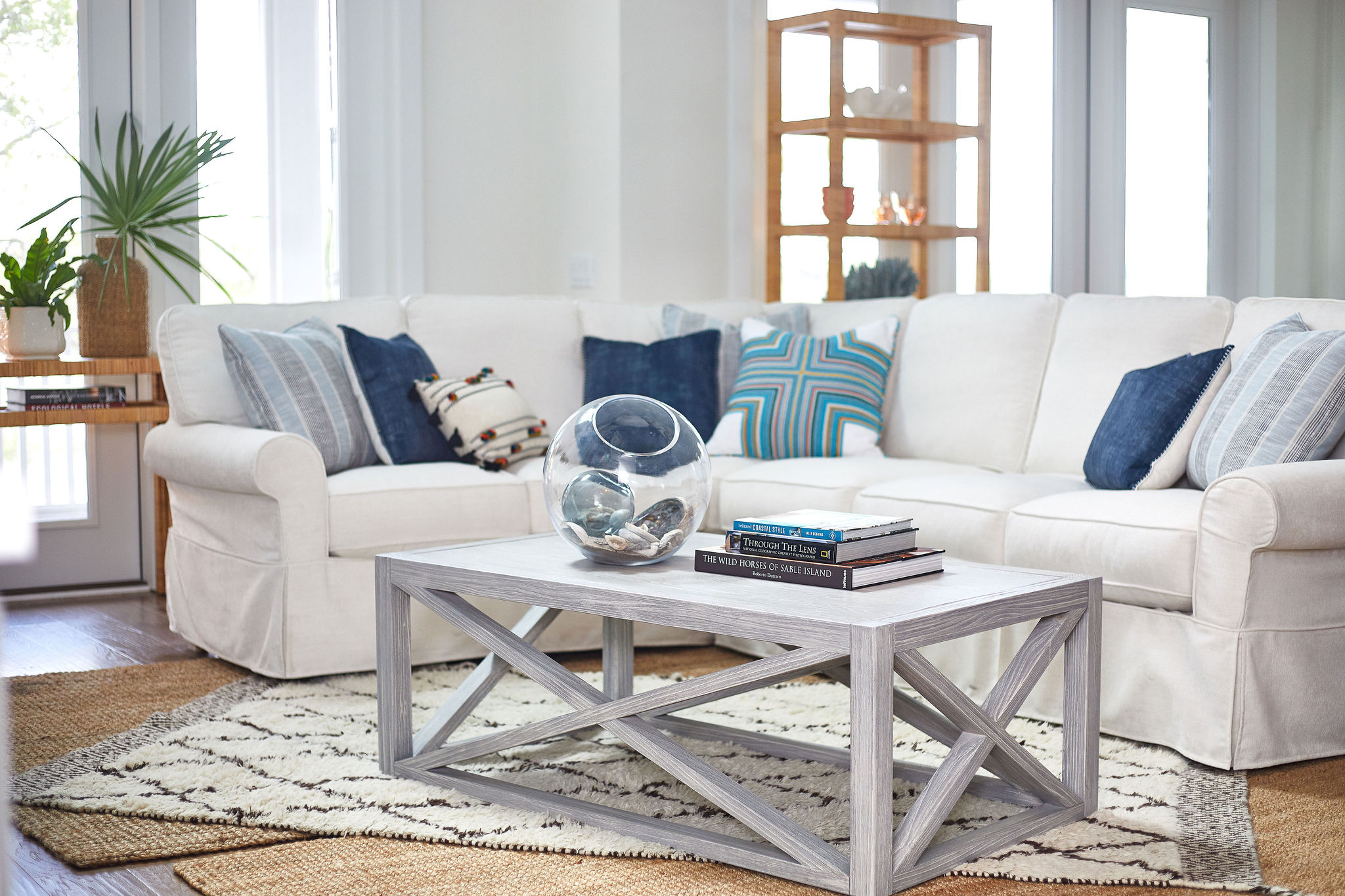 4.     Opt For Wooden Flooring
Sand and salt can affect more than just your upholstery. Flooring, too, is another area where you want to be as mindful as possible. Selecting wood flooring is typically the preferred choice as it is much easier to clean compared to carpet. Plus, the natural texture enhances the overall coastal vibe of a home, so it's a win-win!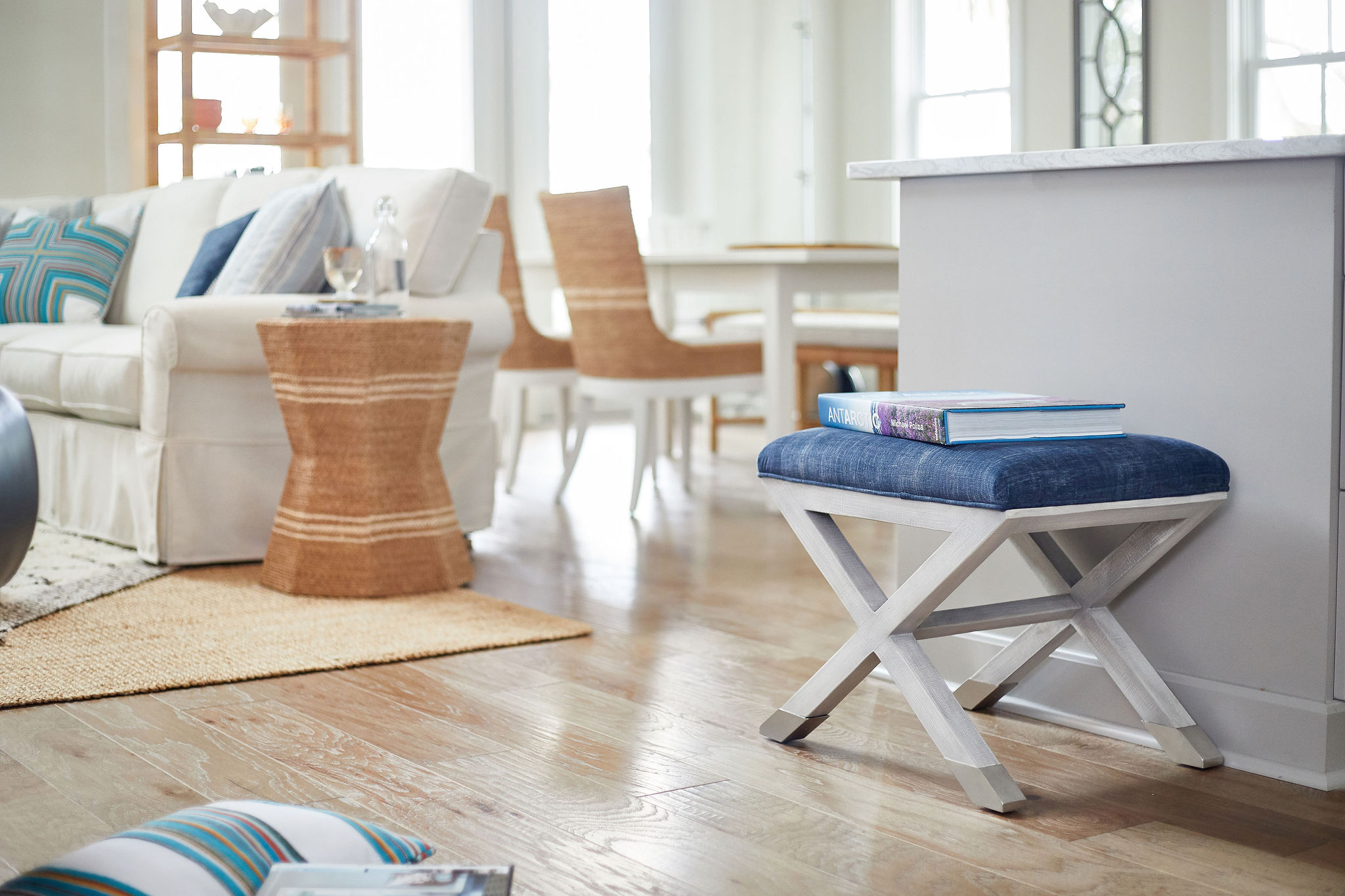 5.     Don't Forget About Storage
Going to the beach requires a lot of different items! From flip flops, to hats, towels, sunscreen and more, a successful beach house design needs to offer plenty of storage spots for all of your coastal accessories.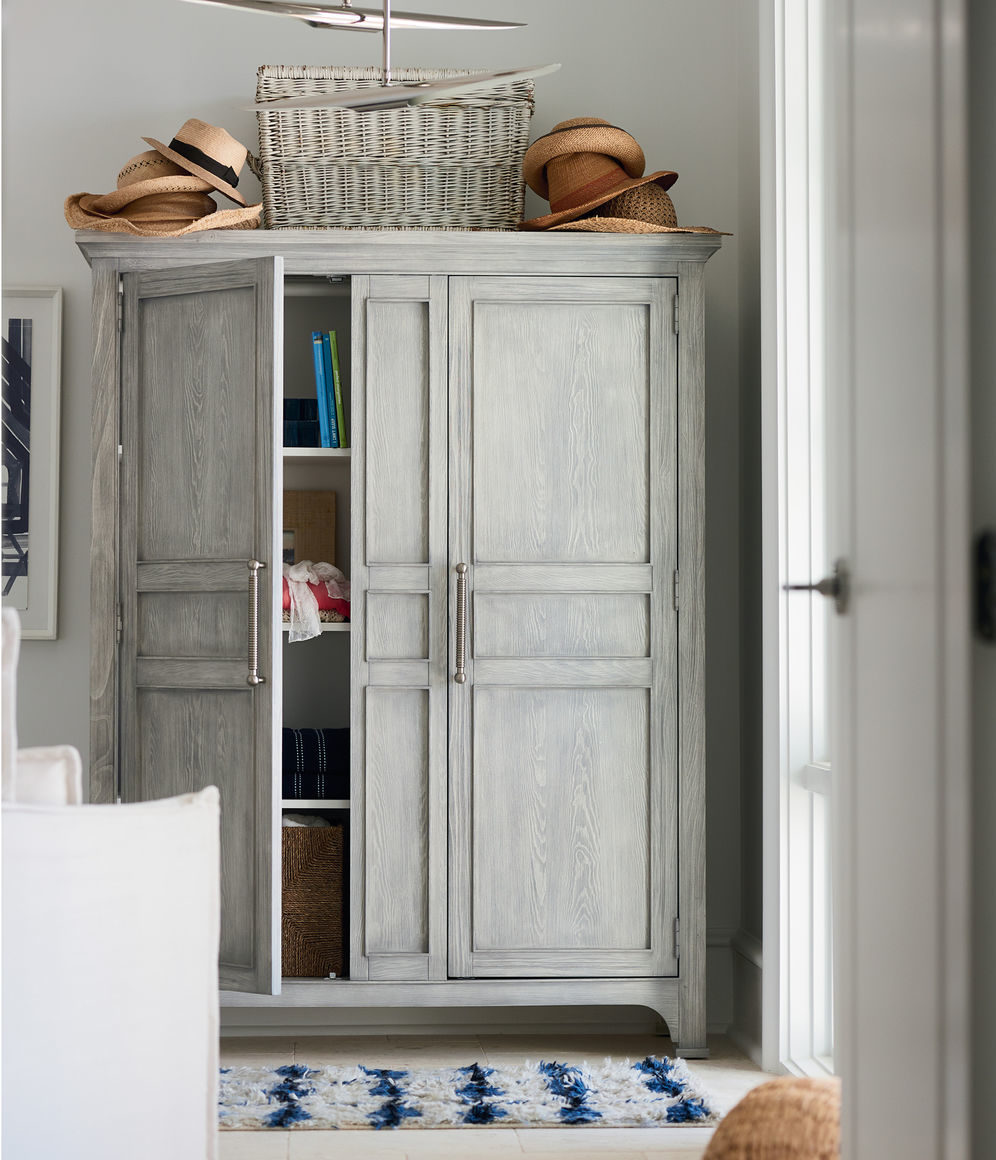 6.     Choose An Open Floor Plan
Often a beach trip can mean congregating together with family and friends, which is why it is important that a beach home features a comfortable floor plan. Opting for an open floor plan will make your space feel bigger and it will offer more than enough space for meals, game time, and more.
7.     Layer Textures
Coastal design is all about those textures! From smooth, sanded materials to earthy wrapped rattan, making sure there are a multitude of textures in any given room is key.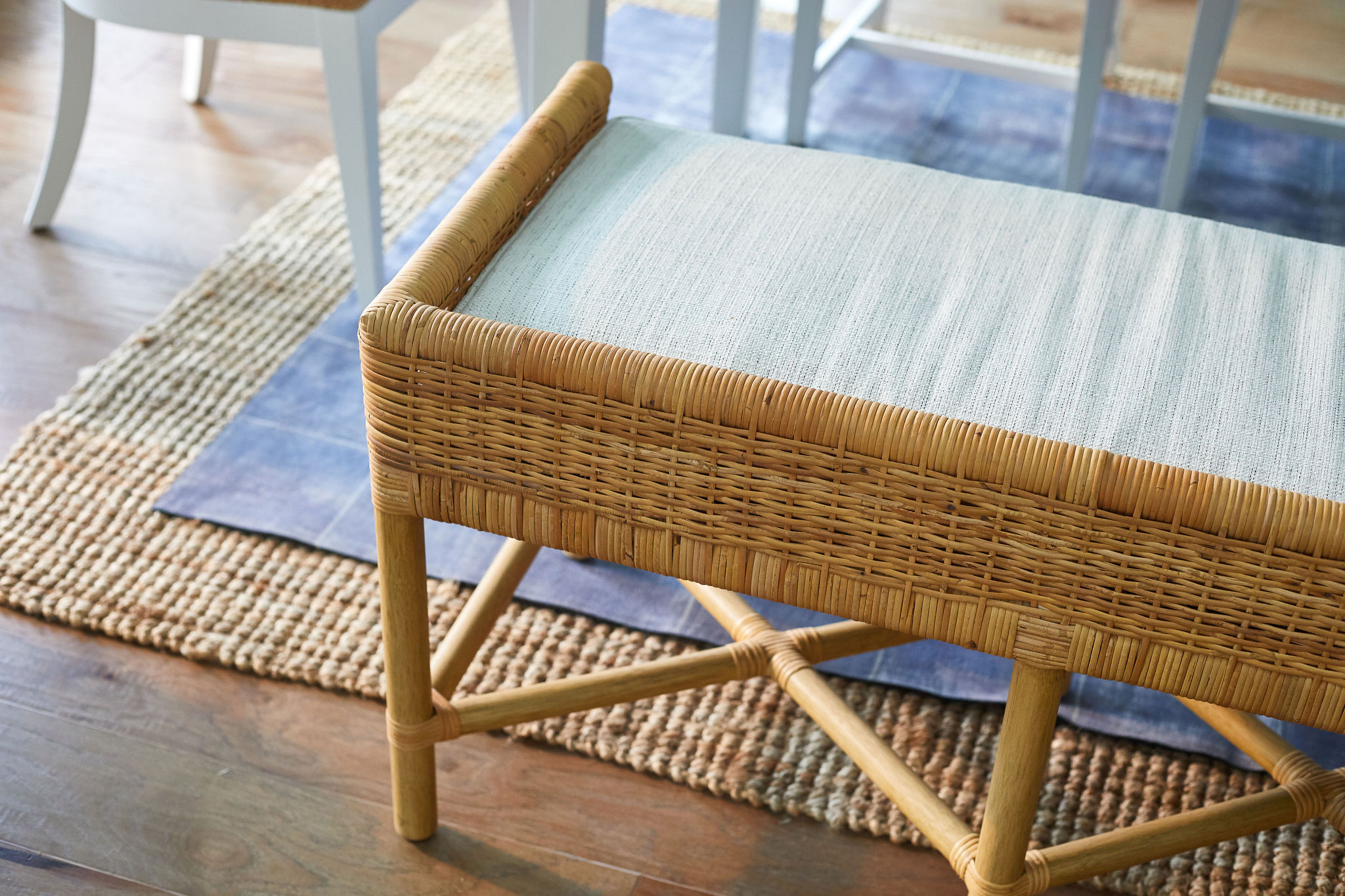 8.  Don't Go Overboard with Coastal Accents
While some coastal accents are, of course, appropriate, there is a fine line between just enough and too much. Avoid cliché items like seashells in the bathroom etc.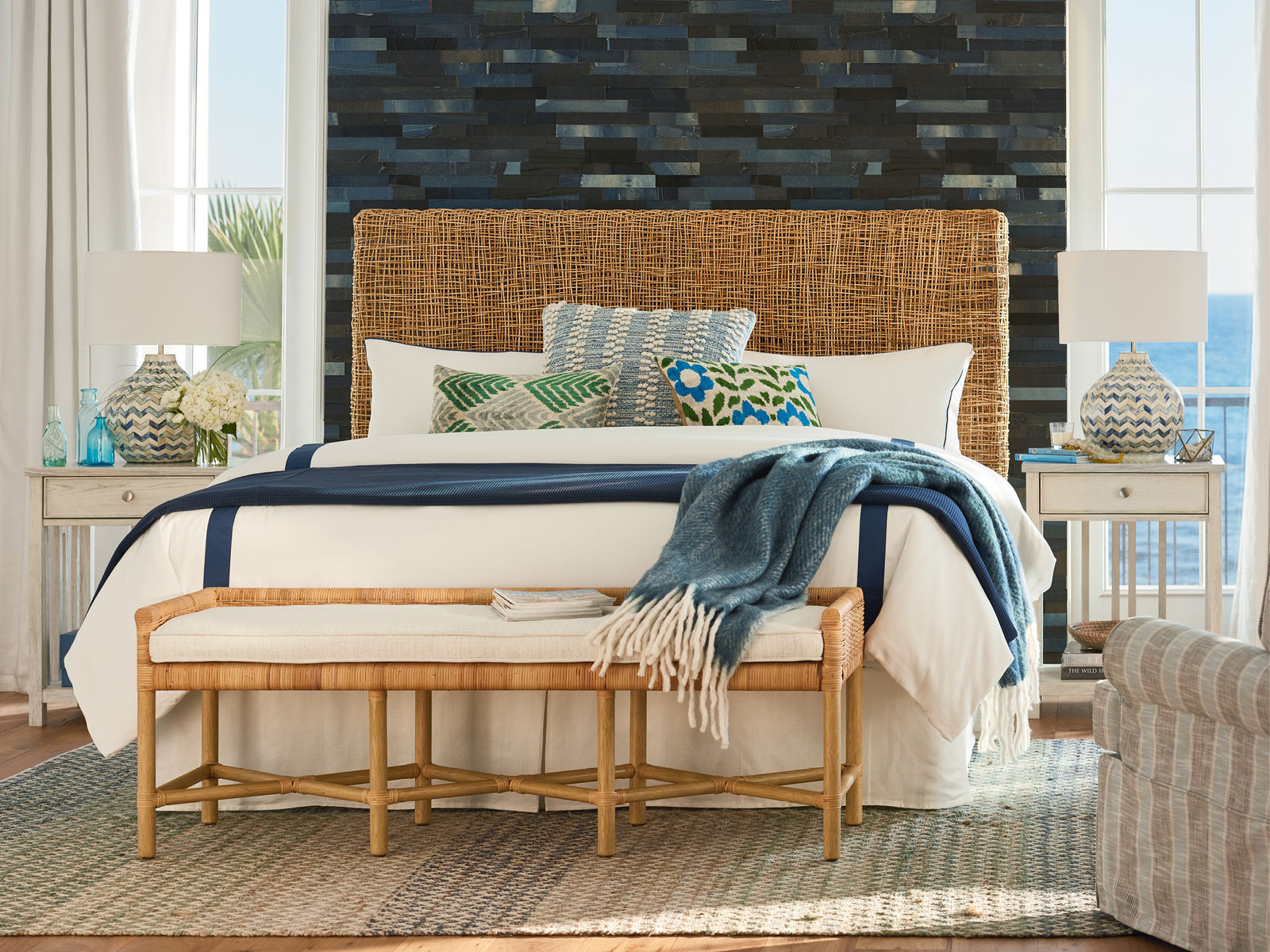 9.   Include Plenty Of Creature Comforts 
A beach home is often where you go to relax, so including plenty of interior comforts is a must! And this is an area where you can't go overboard — so bring on the blankets, the plush rugs, the cozy pillows and more!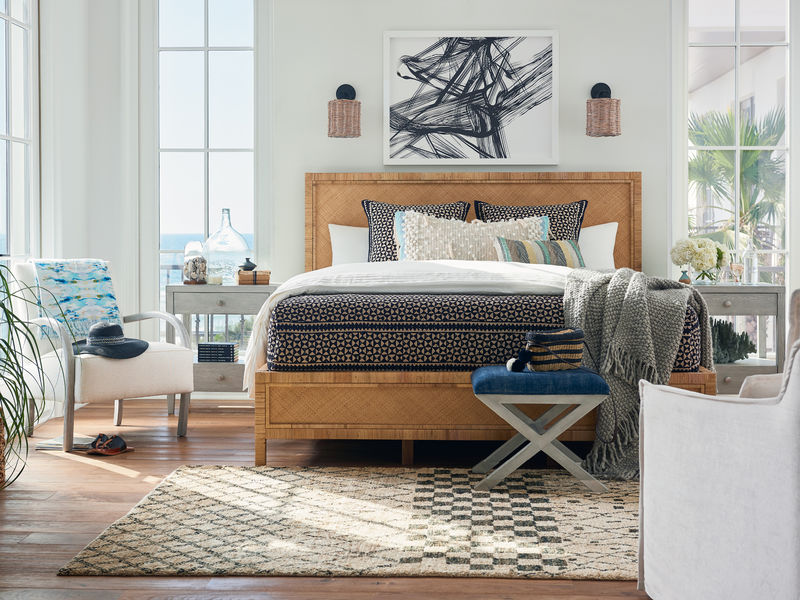 10.  Add Entertainment Accents
Don't forget to create a nook in your home specifically for entertaining! Items such as bar cabinets and carts are the perfect complement to evenings after a day at the beach or a cozy brunch before heading out.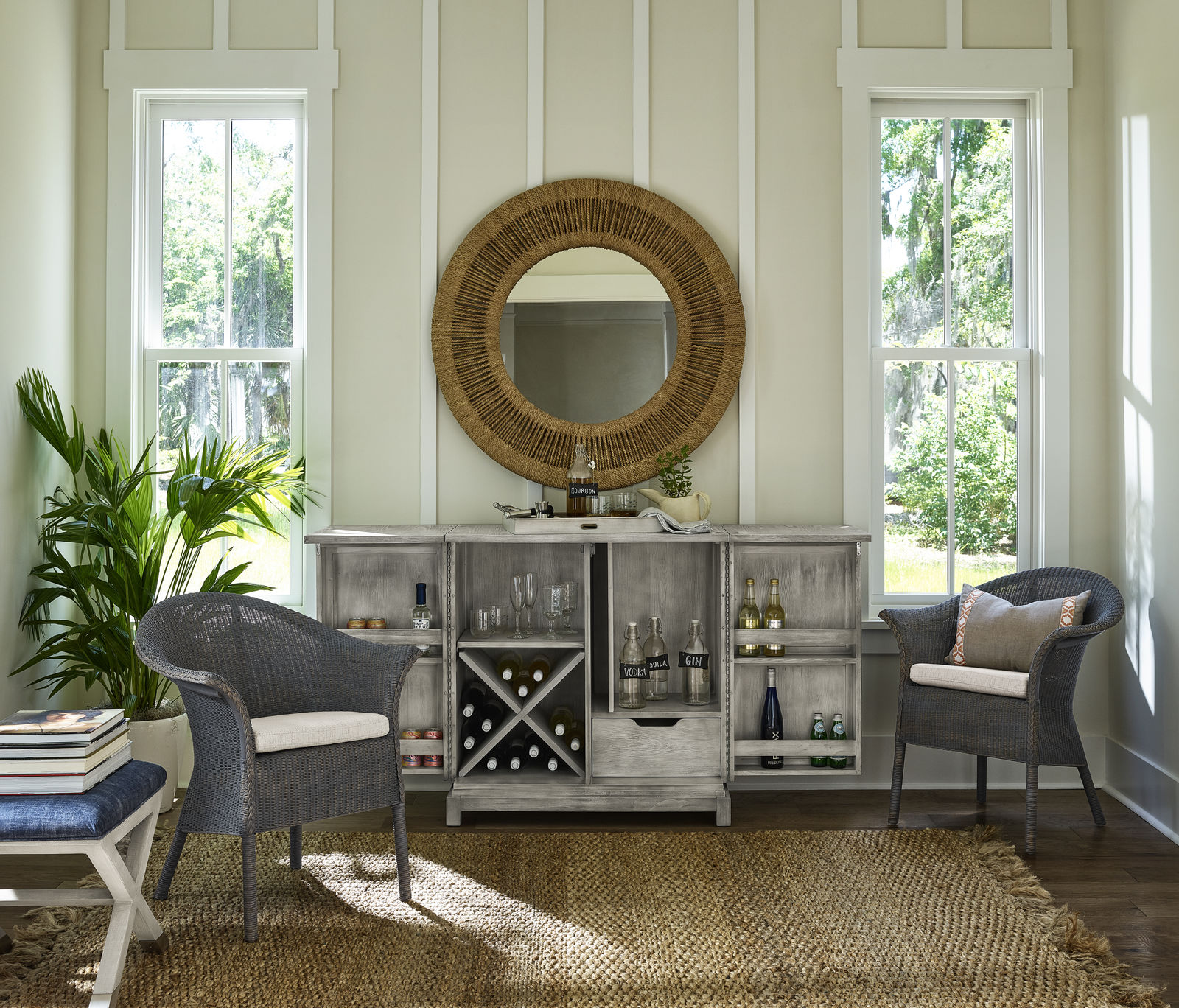 11.  Take A Minimalist Approach
A staple of coastal style is breeziness and simplicity, which tends to favor a more minimal approach. When in doubt, it is always a good idea to be more conservative with decorative accents.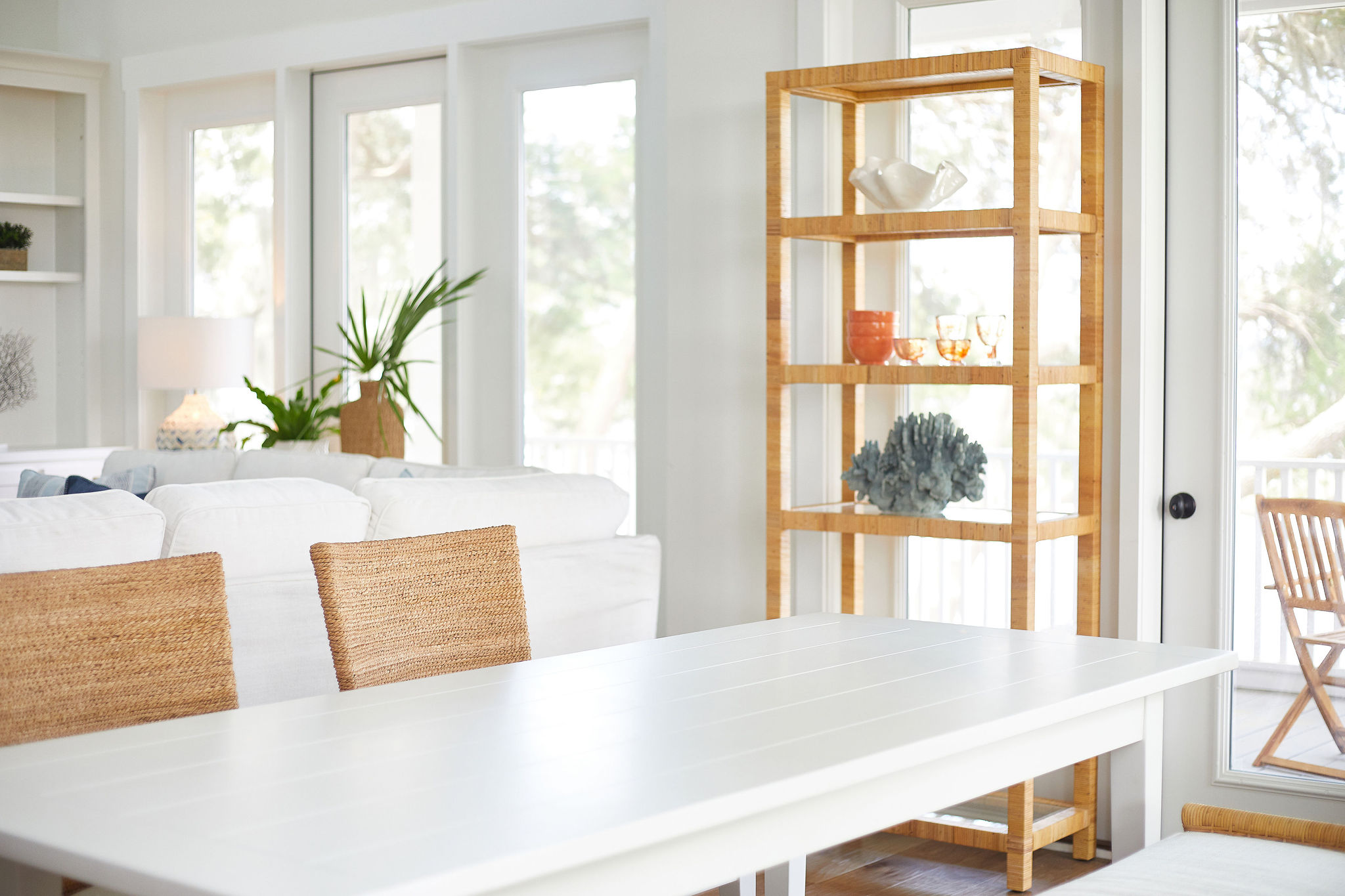 Loving the furniture in the above images? To explore more furniture from the Coastal Living Escape Collection, CLICK HERE