Inspired by the positive, refreshing energy created from savoring time at home, Universal Furniture is thrilled to introduce a genuinely fresh perspective on home interiors. Partnering with global style icon, Australian-born international supermodel, businesswoman and mother, Miranda Kerr; this new collection is beautiful, but still practical.
Renowned for her impeccable style, Miranda was a hands-on collaborator with the Universal Furniture design team, specifying every detail – from design, materials, fabrics, colors and textures. Miranda also named the collection, Love. Joy. Bliss. The collection name is more than a moniker. It's an intention. Love, joy and bliss are what it's designed to bring about in your own living space. The ideas is that not only does it look aesthetically pleasing but that it also promotes a warm, positive, loving energy in the home.
"As someone who loves the sanctuary of home, it has always been a dream of mine to create my own collection of furniture," said Miranda Kerr.
Miranda's new whole home collection features nearly 50 furnishings for living room, dining room, kitchen, bedroom and office. The collection is contemporary in styling with clean lines, geometric shapes, feminine touches, soft pastel colors and nubby fabrics. Luxurious touches include mother-of-pearl inlays, soft-gold bases and lacquer finishes. Inspired by fashion and nature, the pieces are timeless, beautiful and inspiring but also practical for everyday life. Three finishes cover the case pieces: White Lacquer, Taupe Lacquer and a white wood grain named Alabaster. Hardware is a soft-gold finish.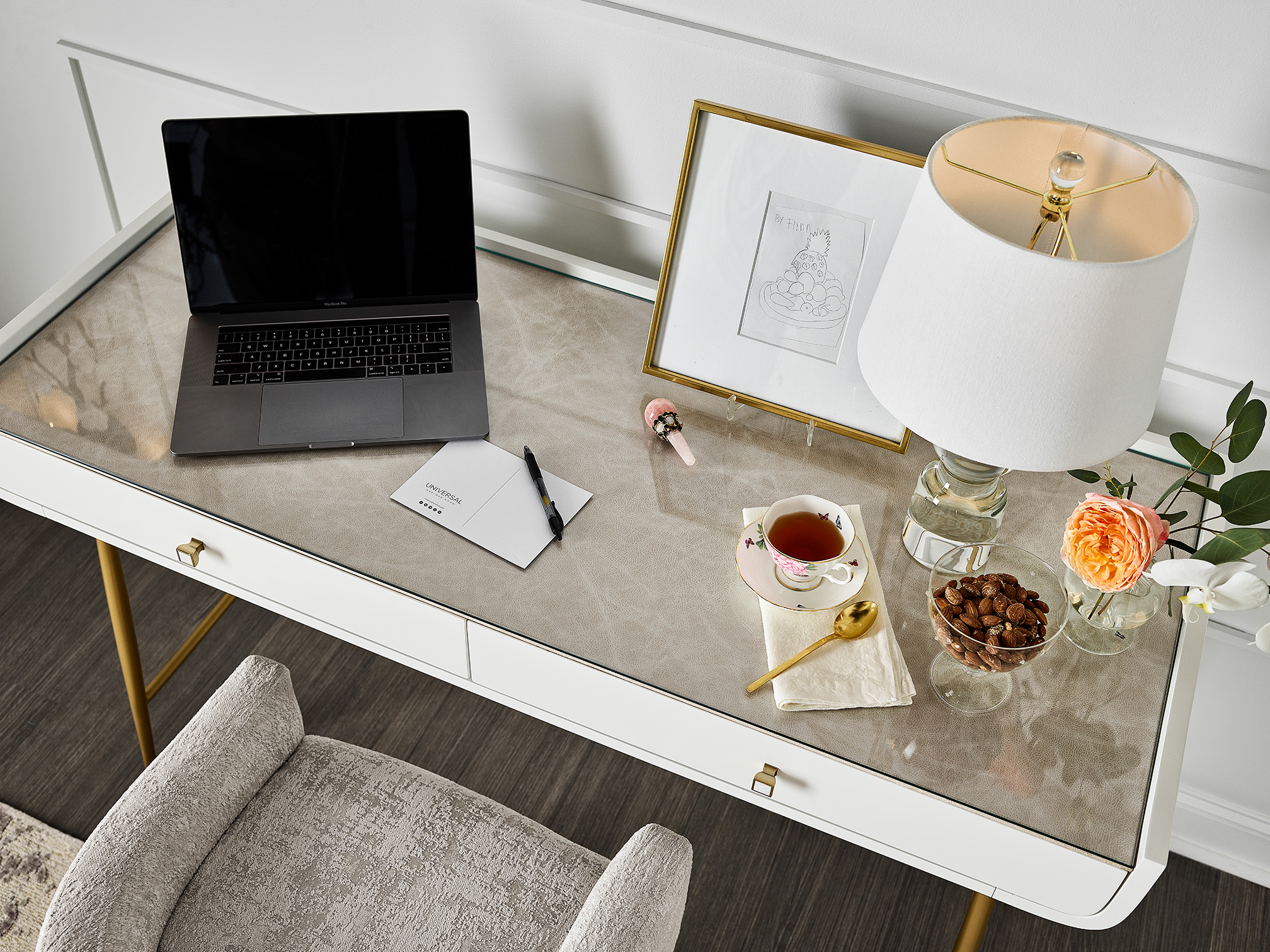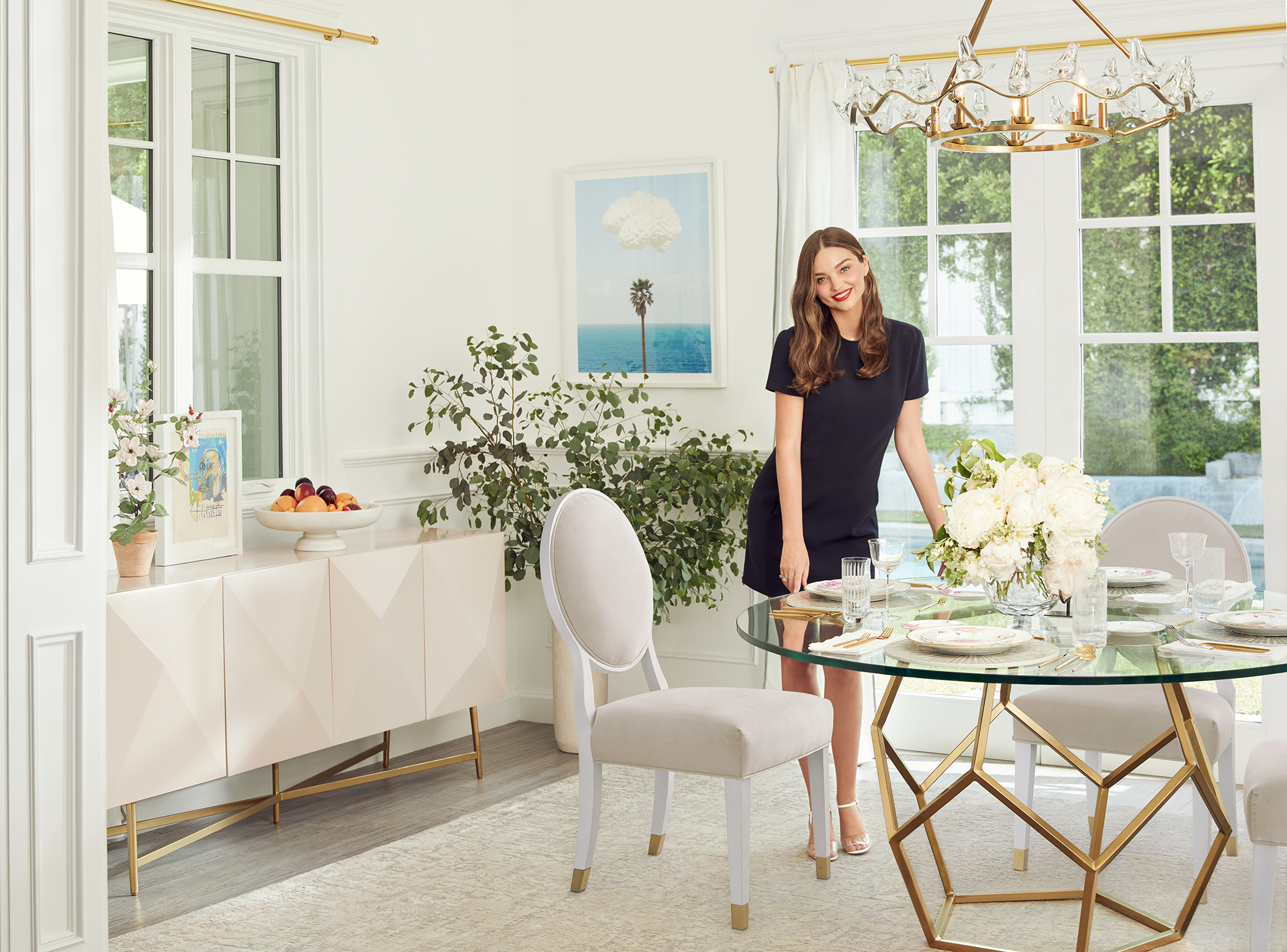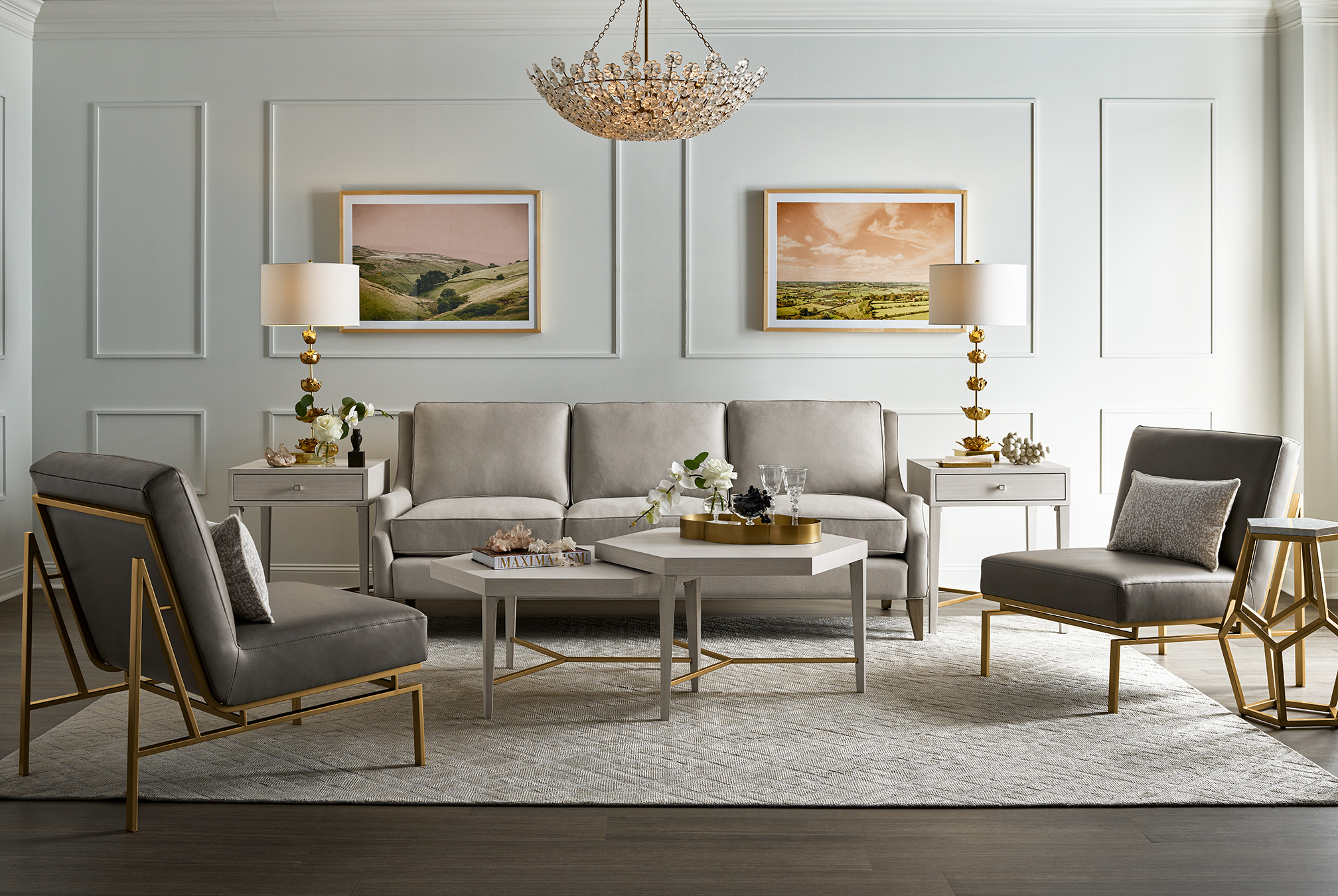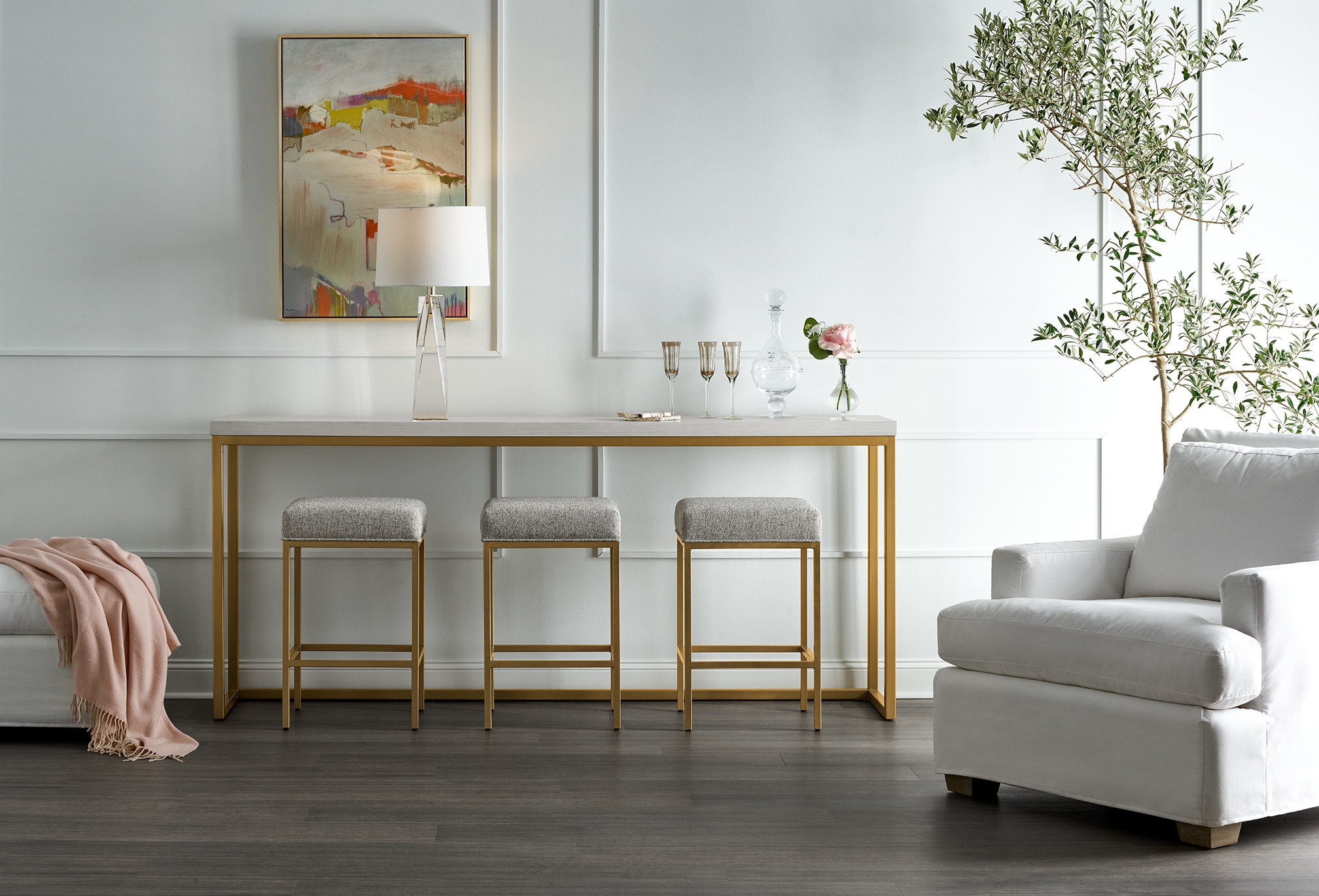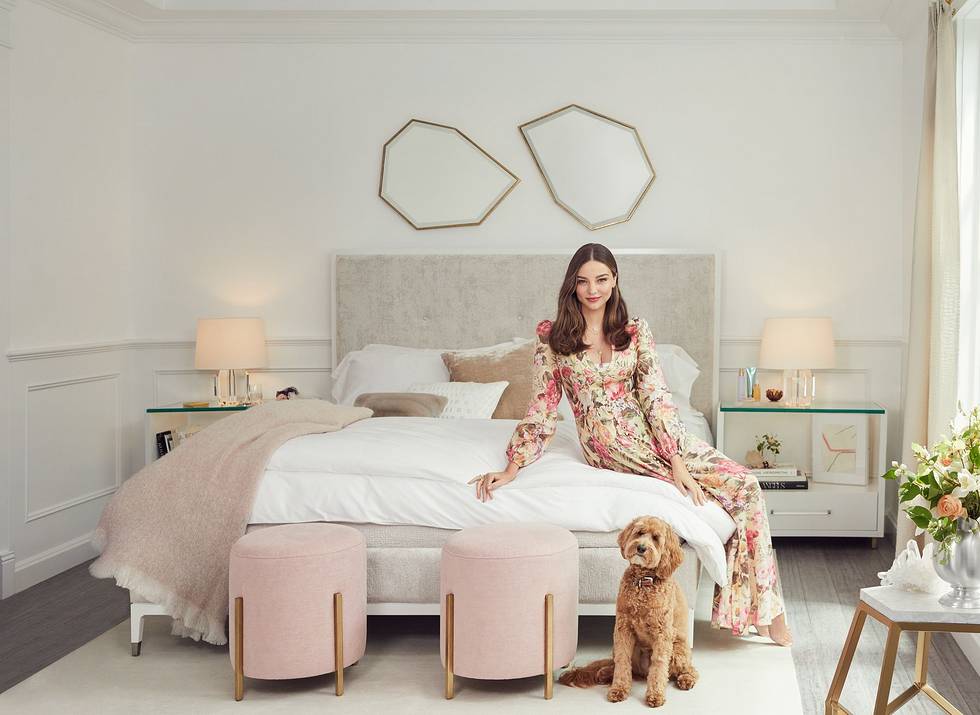 Explore the full Love. Joy. Bliss collection now, CLICK HERE