Spring is in the air, and with that comes an increased need to refresh all aspects of our life — especially our homes. One tip we've learned along the way that makes spring cleaning a cinch is having ready-to-go storage ideas, and plenty of them! Having convenient storage options throughout your house will help reduce unwanted clutter, giving you one less thing to stress about! Read on for some of our favorite ways to incorporate storage into any space of your home.
1.    Display Cabinets
Display cabinets provide the best of both worlds — a convenient place to store away aesthetically pleasing items like fine china and other decorative knick-knacks. The Simon Display Cabinet from our Midtown collection provides an abundance of interior shelving space encased by a gorgeous metal frame and a beveled glass door.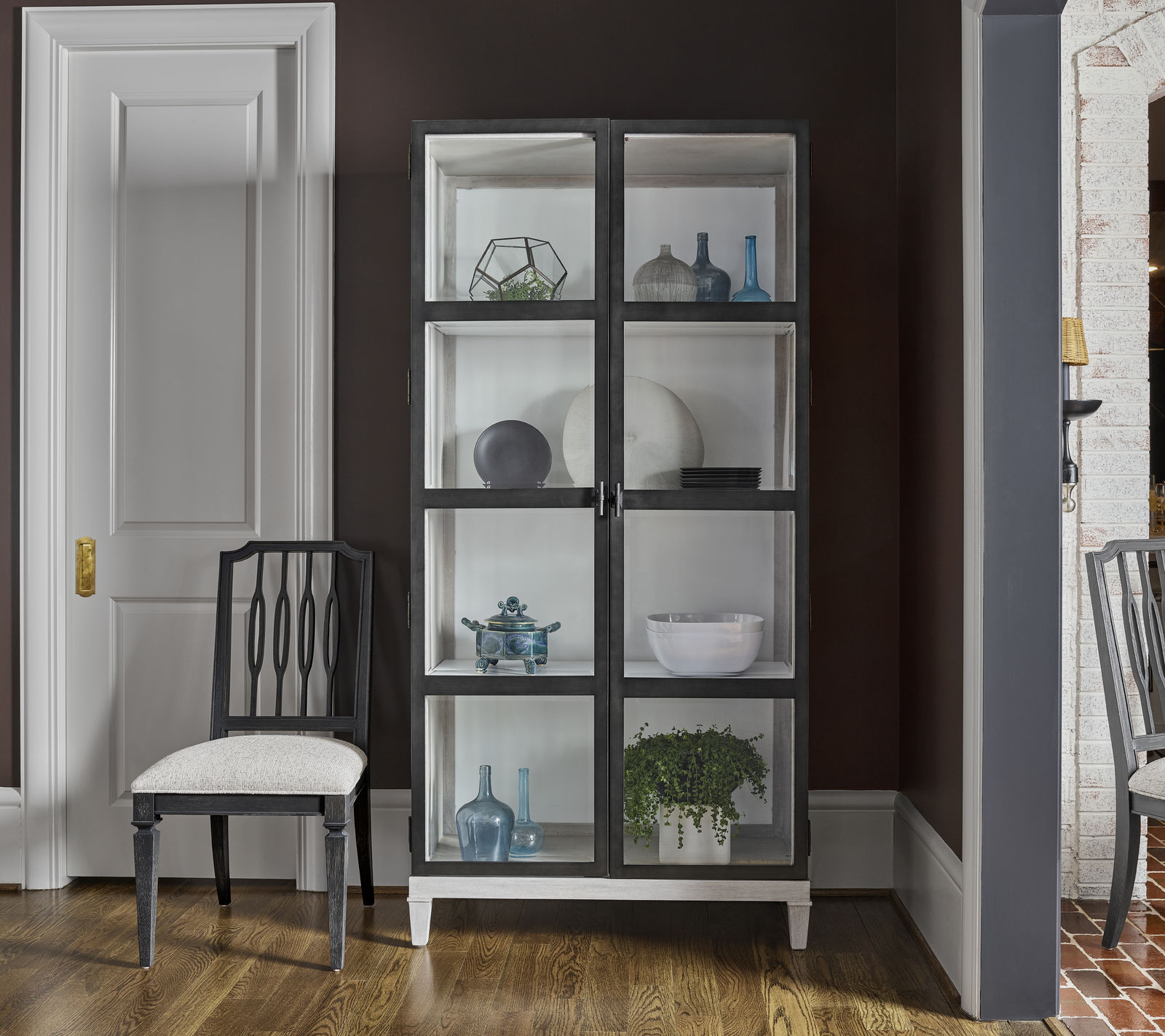 2.    Accent Chests 
Including an accent chest furnishing in your home decor instantly adds style and function to any living or bedroom space. Our Coastal Living Home Collection Escape Coastal Campaign Chest introduces a rich Marina blue hue to living spaces, while also neatly tucking away items like blankets, board games, and more.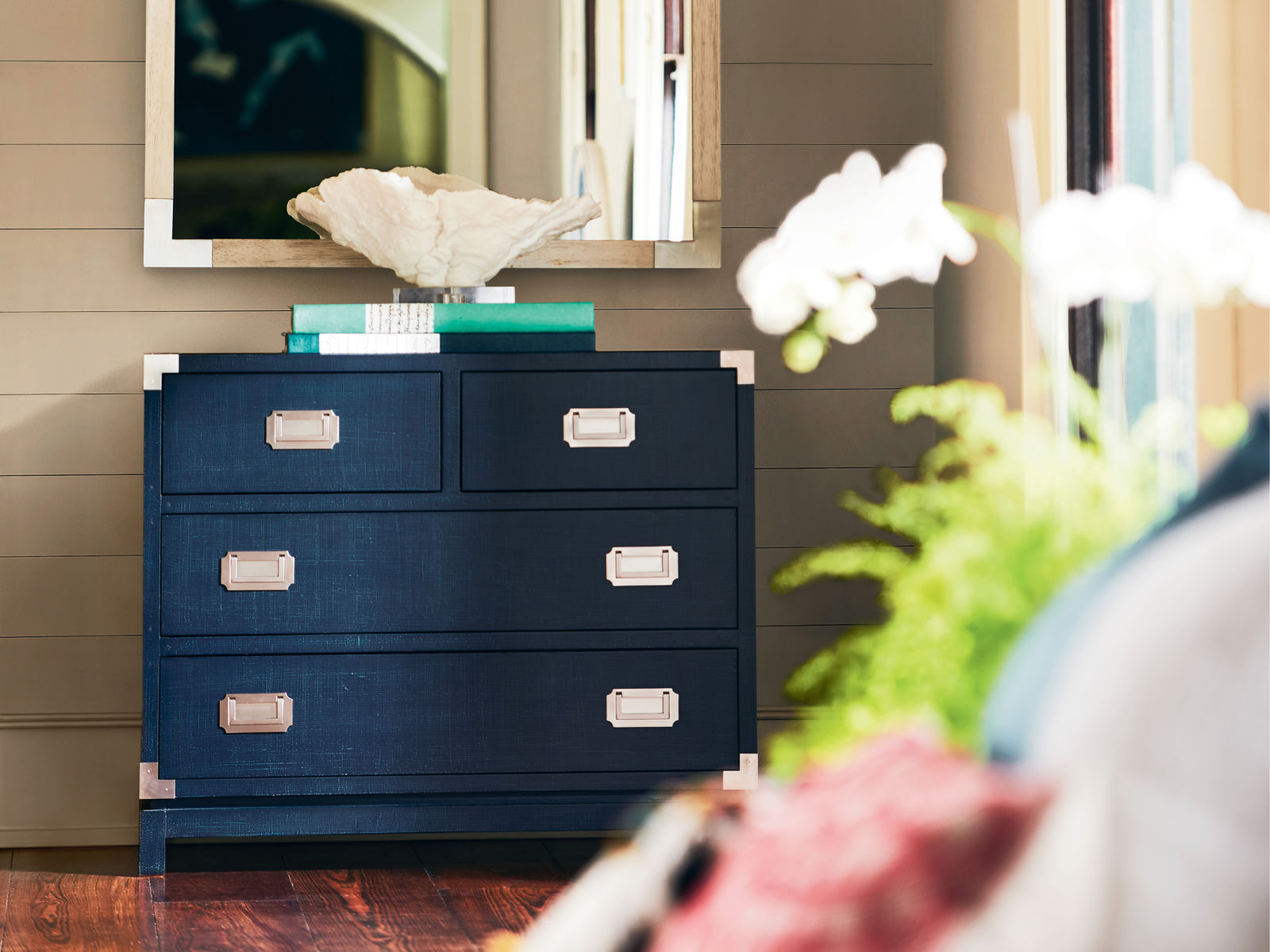 3.    Vertical Storage
For additional closet space, incorporating a wardrobe into your bedroom design is one of the best (and most stylish) ways to go. With a selection like our Rembrandt Wardrobe from the Nina Magon collection, you can instantly enjoy more shelving and drawer space for sweaters, socks, pants, and more.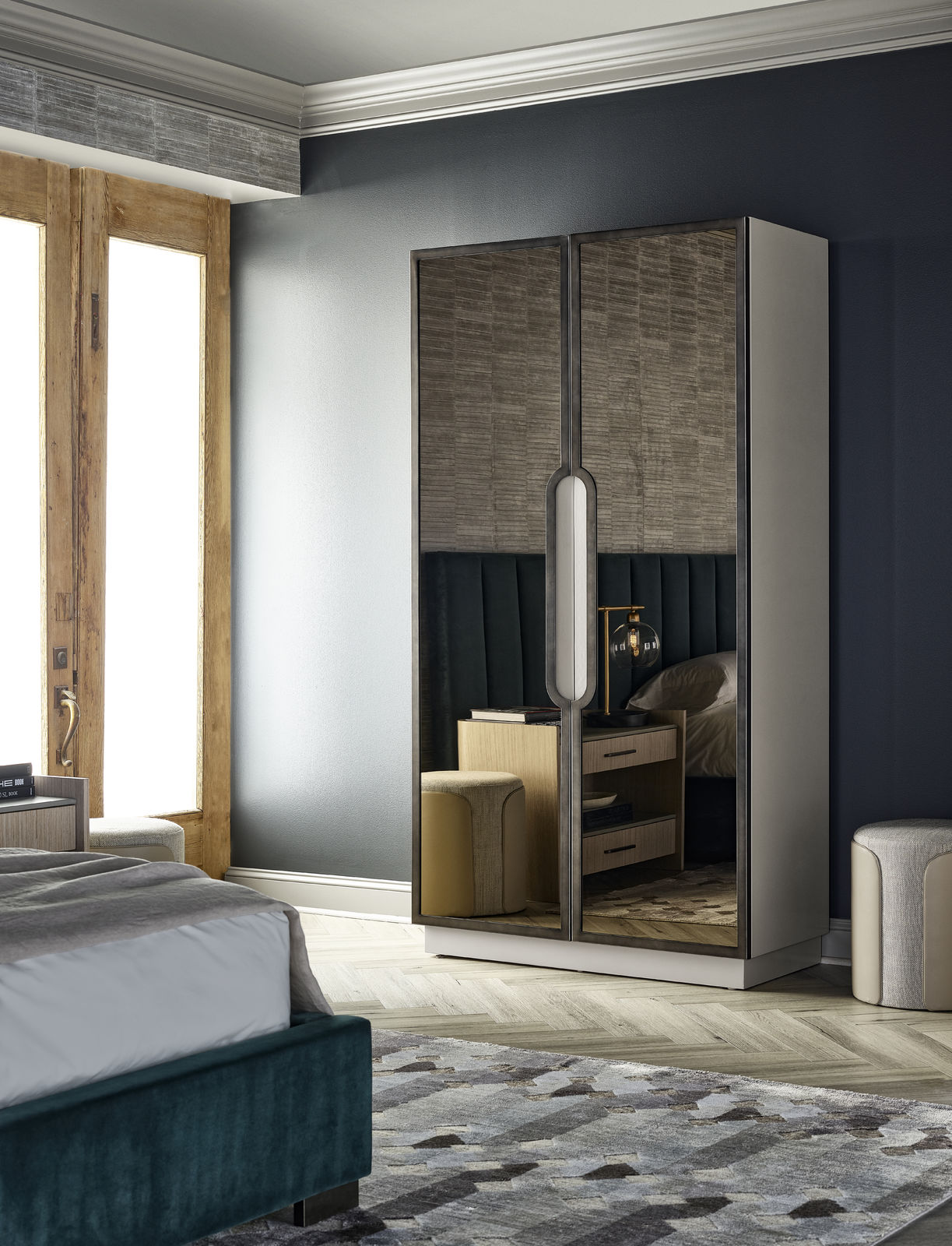 4.    Credenzas
Adding a credenza to a living or dining space is another clever way to boost both your storage space and the overall aesthetic and vibe of your room. It's perfect for storing away your dinnerware, place settings, holiday tablescape decor etc. For a sleek modern appeal boasting adjustable interior shelving, the Brinkley Credenza from our Modern collection fits the bill.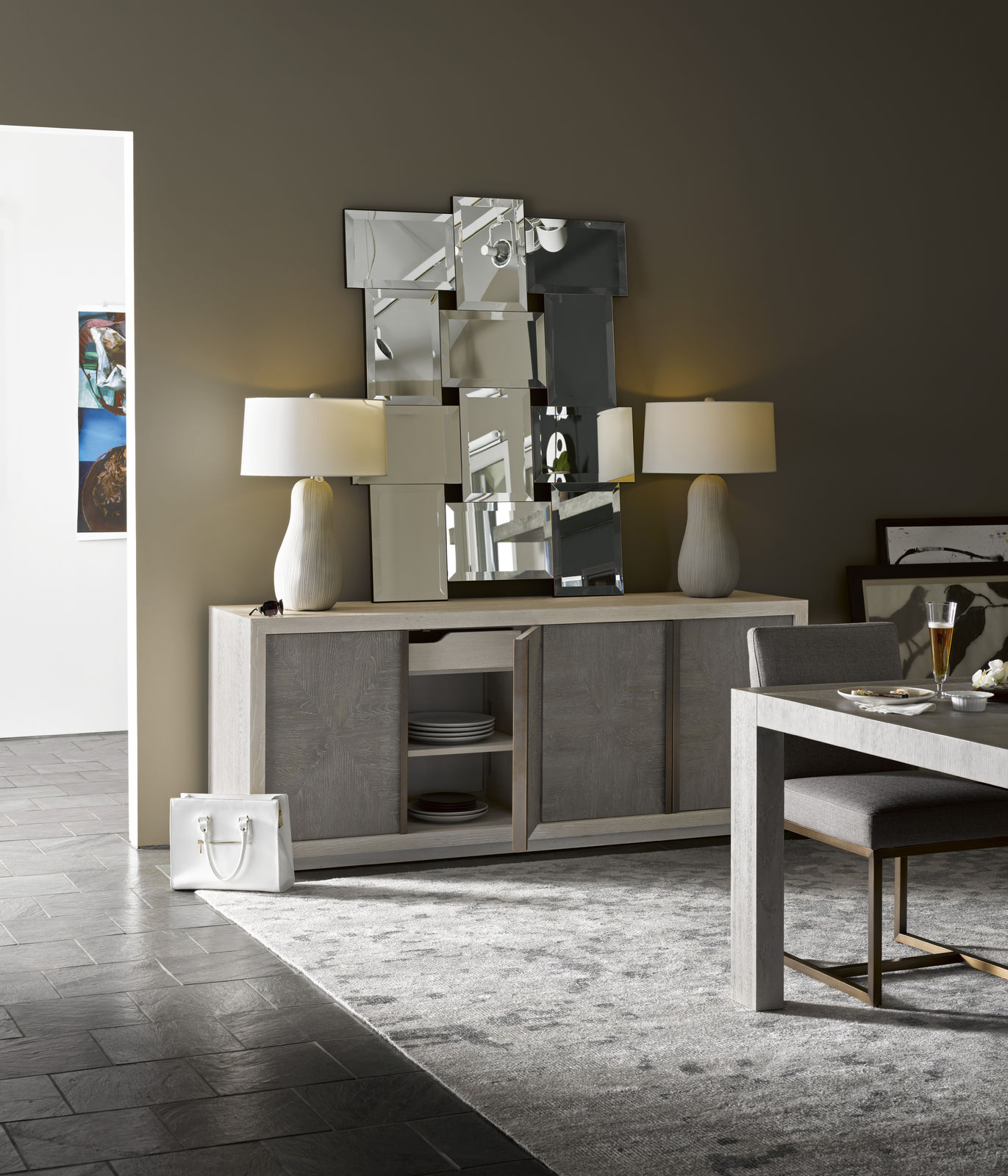 5.    Dressing Chests
Is clothes shopping your thing? Do you need more storage to house your beloved purchases? Check out our Gable Dressing Chest from the Modern collection, featuring a total of seven drawers and two adjustable shelves — guaranteed to fit in all of your wardrobe extras!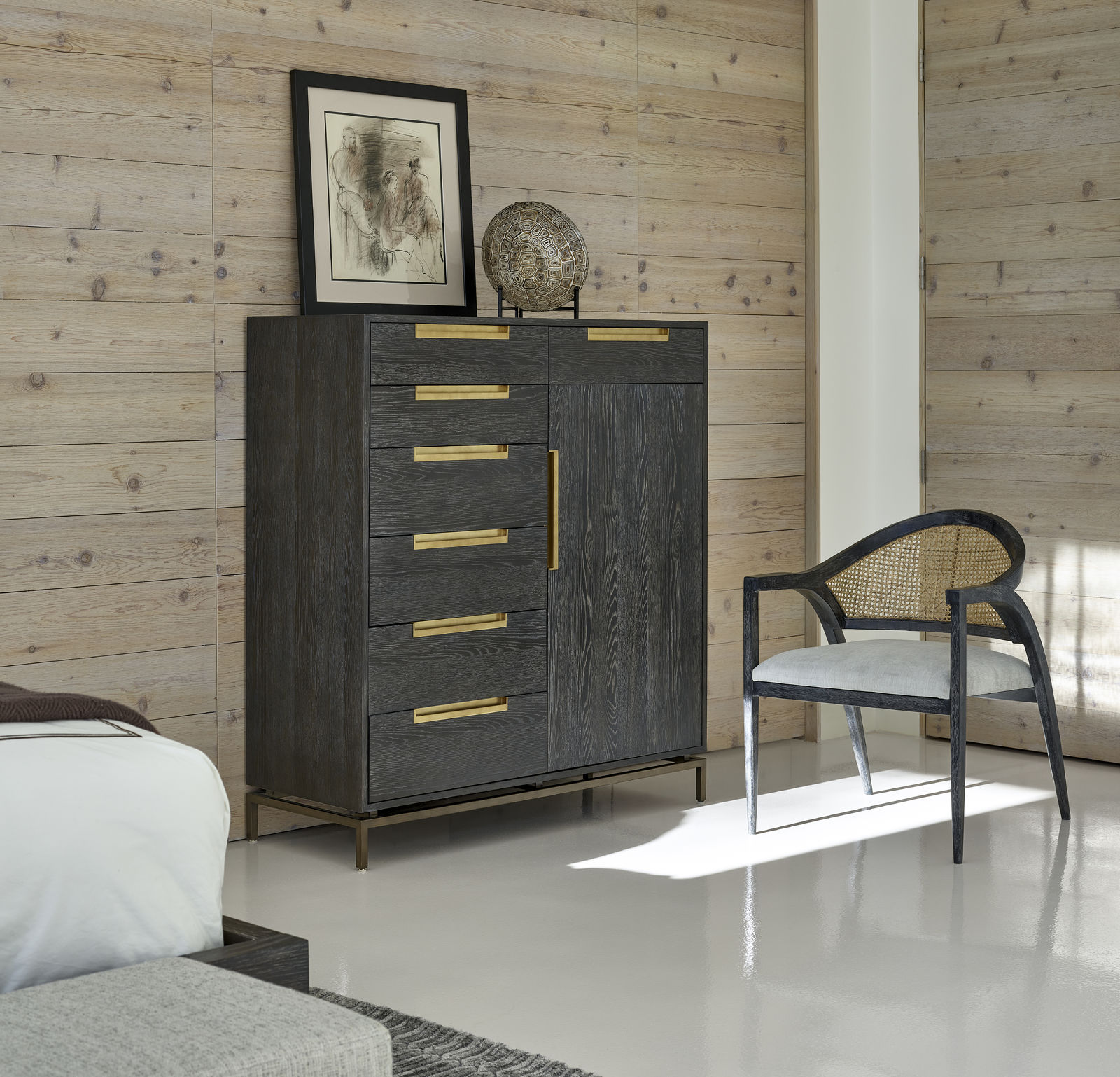 6.    Utility Cabinets
Utility cabinets = versatility. They are ideal for use in hallways to store linens and towels, mud rooms to store kids clothes, gloves etc., play rooms for extra toy storage, and of course, bedrooms. Including a utility cabinet in your room design will grant you not only more shelving space, but also more drawer space — and we believe you can never have too many drawers. For added function in a soft neutral tone, try our Coastal Living Home Collection Narrow Utility Cabinet.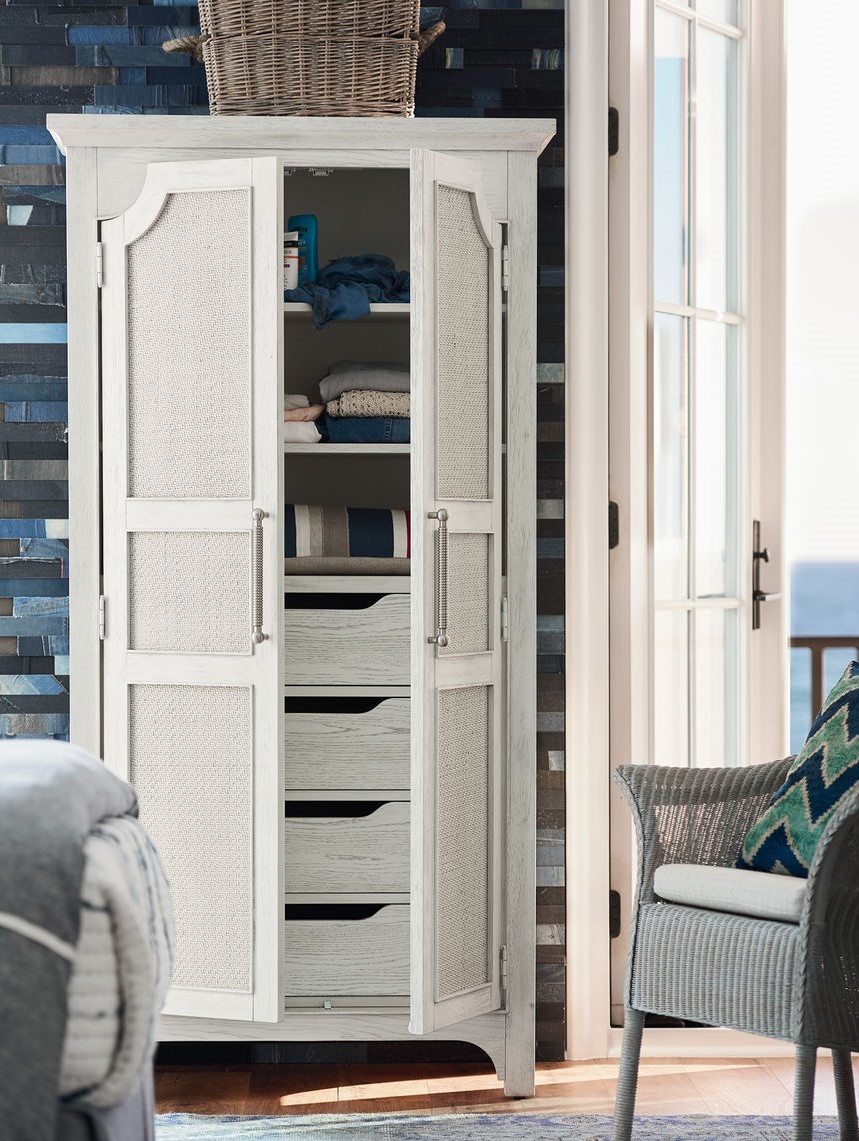 7.    Etageres
Looking for an easy way to display your plates, books, decorative accessories or framed photos? Etageres are the answer, as they provide open-air storage and style all in one. Our Coastal Living Home Collection Long Key Etagere features five glass display shelves designed within a wrapped rattan frame, perfect for all your storage needs.
8.    Modern Storage Solutions
Last but not least, if you are searching for a chic and modern way to add additional storage space in your to your home, our Magon Door Dresser just might be the way to go. With three doors, two drawers, and two pull-out trays, this furnishing was built with storage in mind — and it's sleek stone top doesn't hurt, either.