With tons of gorgeous home decor imagery at your fingertips 24/7 (thanks to social media), it's easy to find yourself wanting to DIY a beautiful home update! Before investing in an entirely new set of furniture and accessories, try incorporating some (or all) of the below tips that make modernizing your home decor a complete breeze without breaking the bank.
1.    Promote Open Spaces
This one is super simple and completely free! Modern decor is all about effortlessness, so it's important to approach your update with a minimalist attitude. If there is any clutter in your space, it needs to go! For example, only display several key items, like a book, a vase, and a framed photo on a dresser and store the rest away. Clean, unencumbered looks are the easiest, most straightforward way to modernize your space.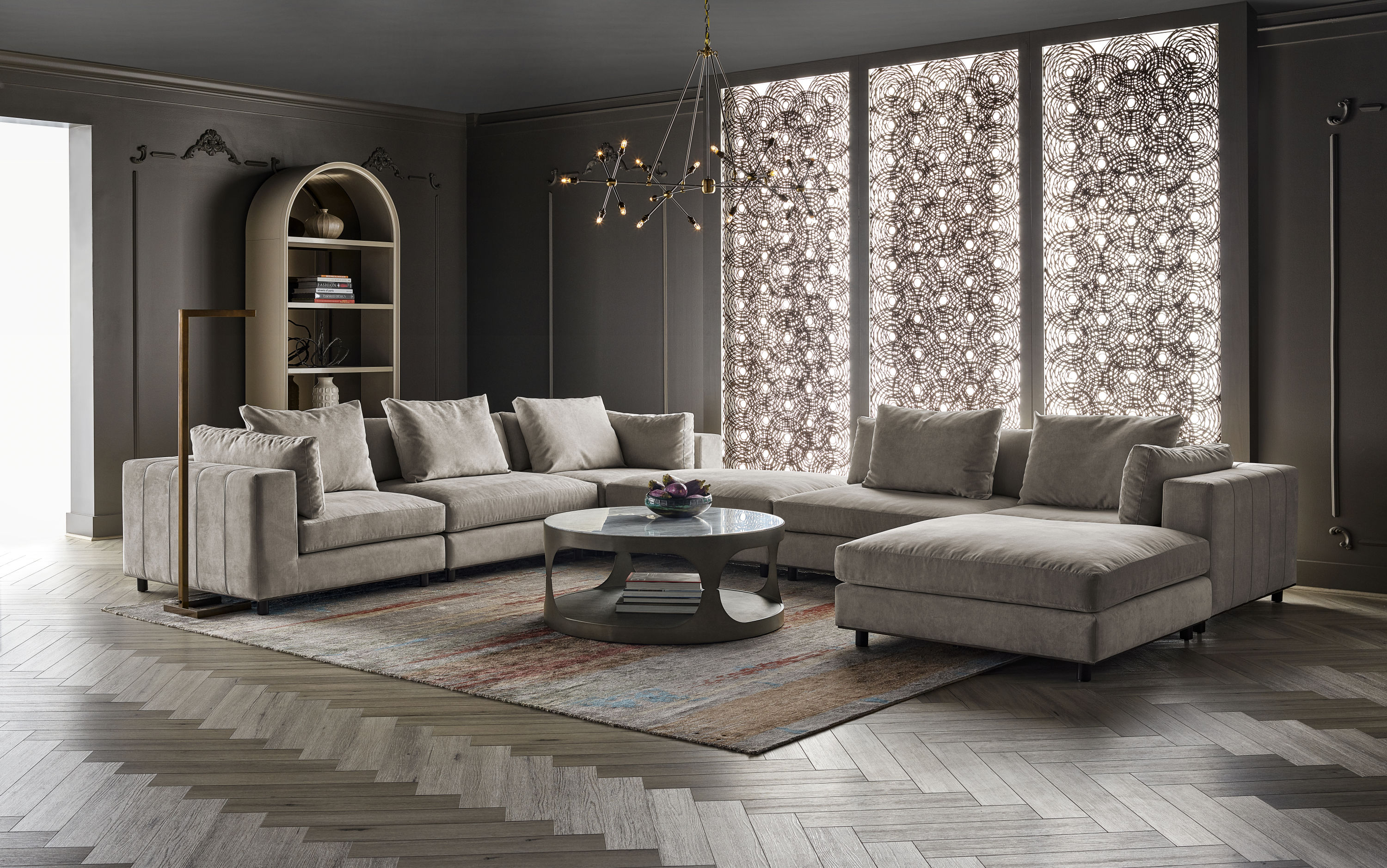 2.    Make a Statement with Paint
Modern looks are often known to pack a punch with a little unexpected drama or flair. A great way to express this is by selecting a paint color that makes a statement. Try adding a powerful accent wall in a deep navy blue for an exciting modern appeal, or transform an entire room with a crisp white tone, creating a simplistic vibe at its finest.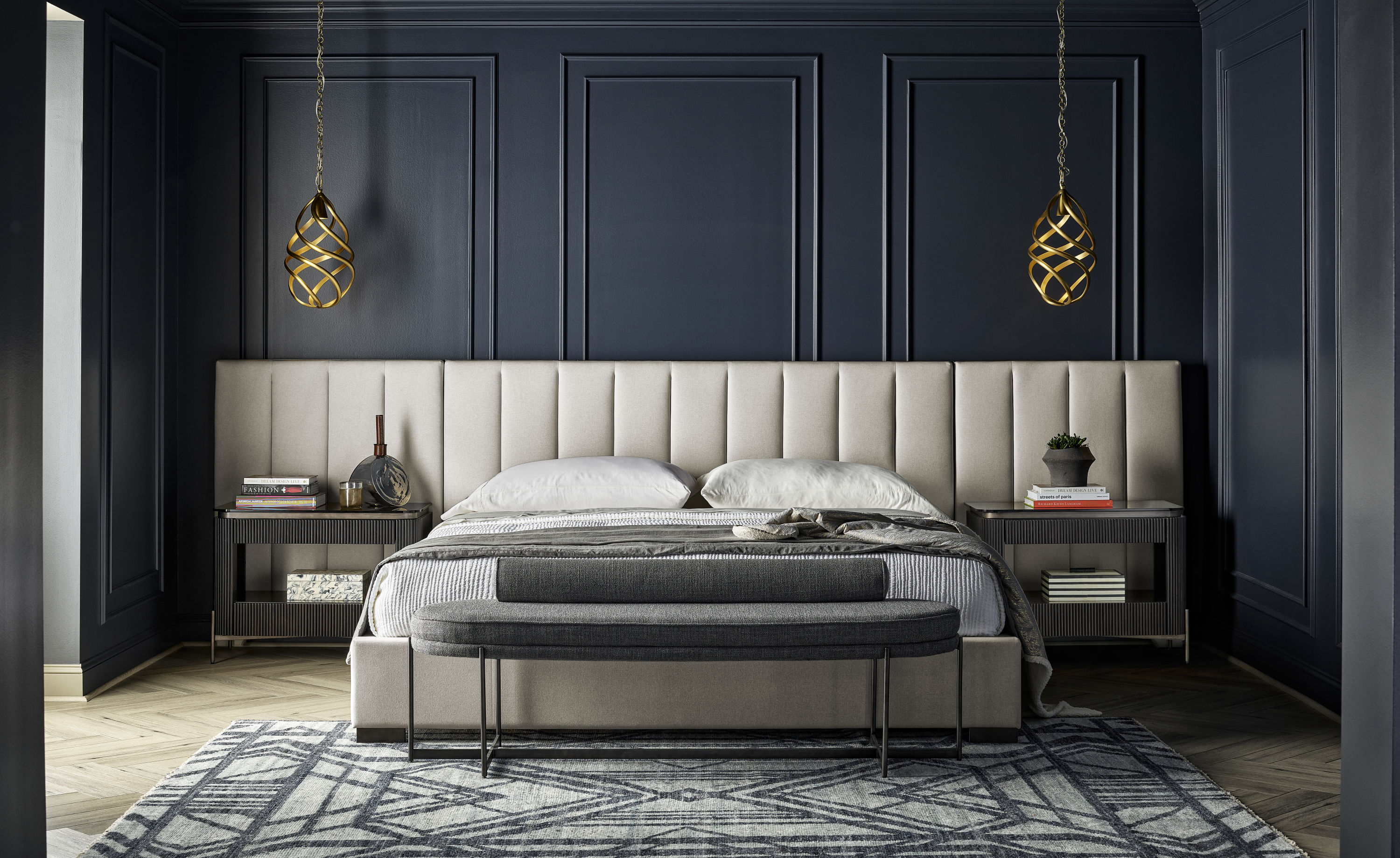 3.    Be Mindful of Flooring
Flooring is a design element that is often forgotten, but it contributes to the overall look and feel of a space just as much as anything else. To incorporate a more modern aesthetic using your floors, try replacing wall-to-wall carpet with an affordable LVT option for a cleaner and simpler foundation. For added effect, add a decorative rug for additional texture and intrigue.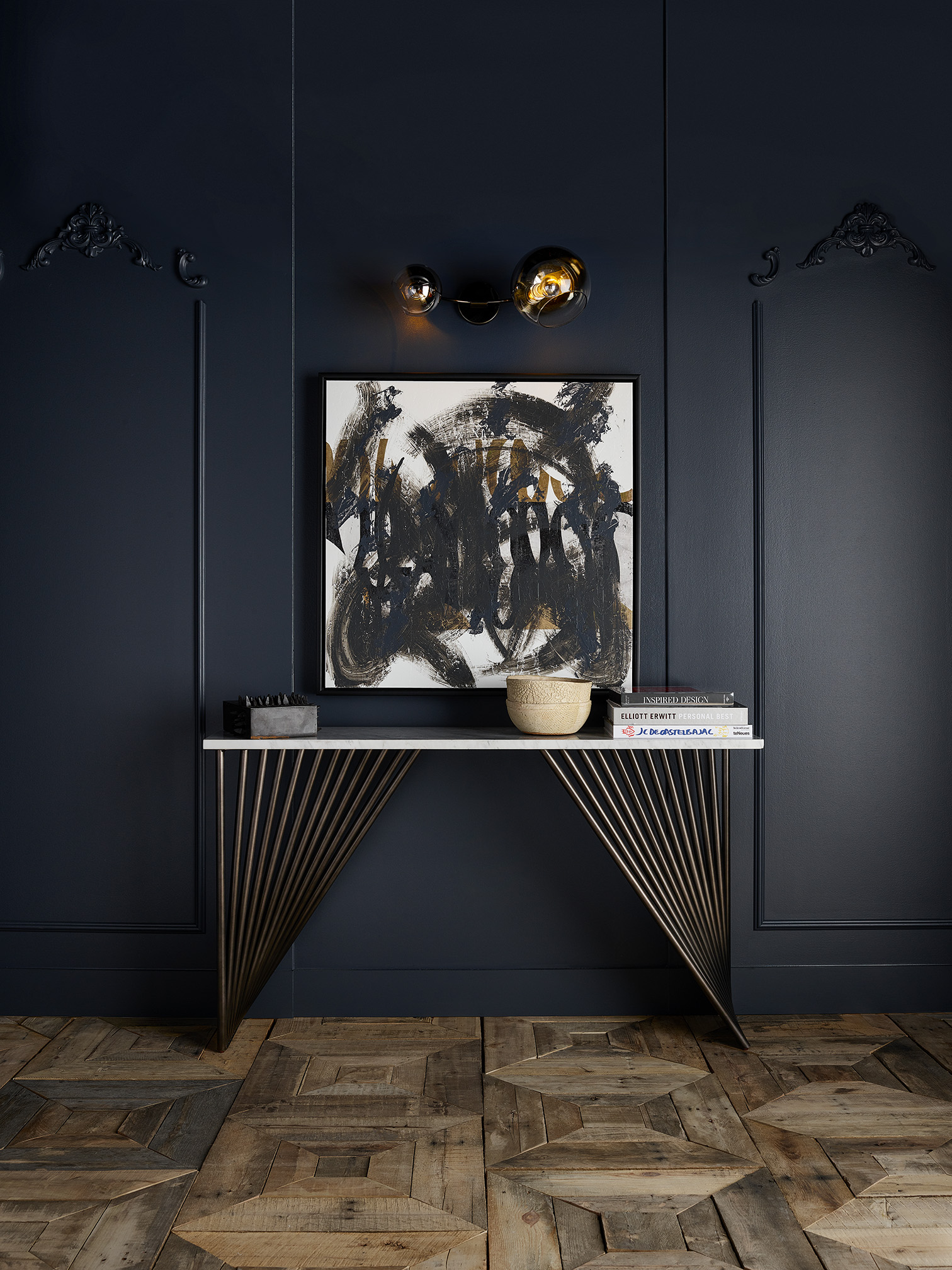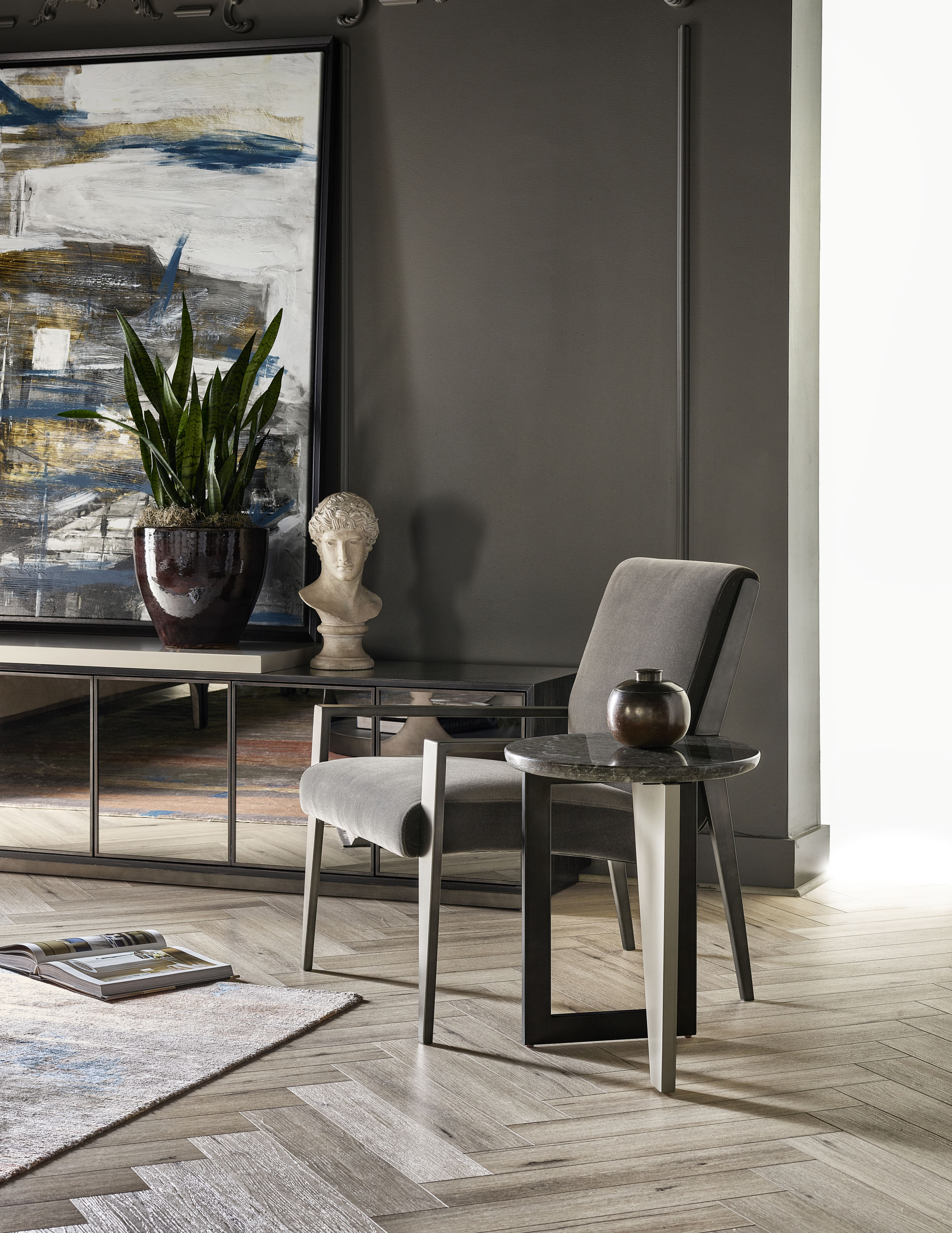 4.    Incorporate Clean, Geometrical Shapes
One of the hottest modern decor expressions is a clean, geometrical silhouette. You can incorporate this modern style into just about any area of your home, from a glam nightstand or a cocktail table to smaller elements like accessories or a modernized picture frame. Just the presence of a few of these geometrically-inspired items is guaranteed to bring your space up-to-date in no time.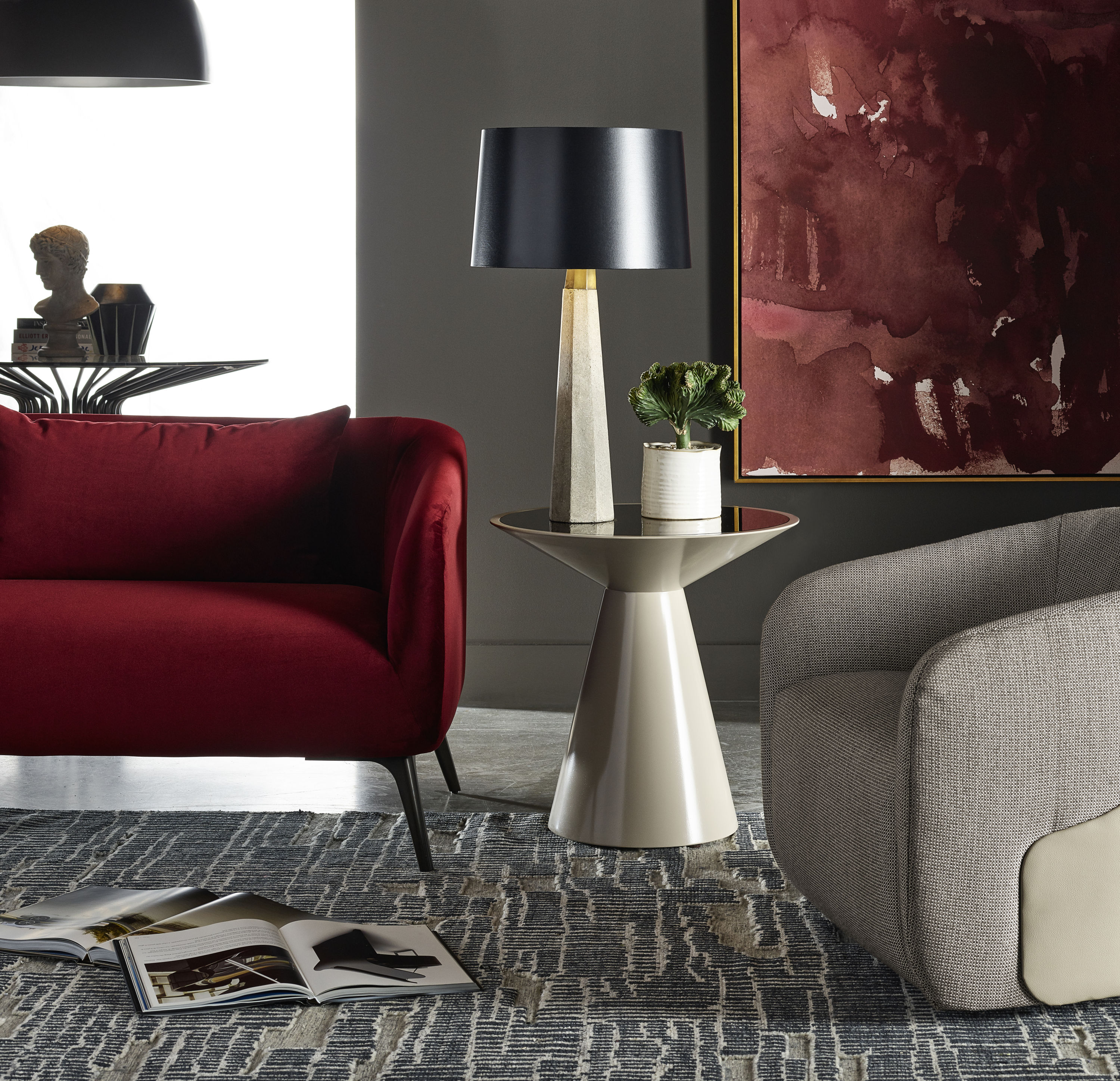 5.    Embellish with Lighting and Art
Right now, lighting and art are both having a moment with lots of modern options available on the market. To instantly freshen up a space in need of a little upgrade, try installing a fun and funky statement chandelier. If art is more your style, look for an appealing abstract piece in your favorite color palette for an immediate abundance of modern flair.
6.    Don't Forget about Function
Of course, while your main goal is to modernize your space, it is essential to keep a space's function in the back of your mind. A beautiful room is only as good as its functionality! This can vary from room to room, but first and foremost, your re-design should promote accessibility, from storage space, to light fixtures, to the actual space between furniture. As long as you keep functionality and convenience in mind as you design, you are promised a beautifully practical and efficient space!
7.    Above all Else, Keep it Simple!
At the end of the day, the one rule of modern design is, above all else, simplicity. As long as your room refresh has simplicity and minimalism at its heart, your space is sure to look gorgeously updated and modernized no matter what specific steps you may choose to pursue.