The holidays are quickly approaching and with that, of course, comes all of the festive holiday décor! One of our absolute favorite places to style up for the season is our dining room table. While there are countless holiday themes to pick from, for today's tutorial we opted for a clean, minimalistic aesthetic. Follow along for a super quick and simple step-by-step guide to create a light, bright and modern table design of your own.
1. Gather Festive Accents
The first step in our minimalist holiday tablescape is carefully selecting our decorative accents. Since we want to keep things clean and simple, we decided to go with a very understated candle display paired with some organic, Frasier fur branches. Both of these items warm up a space instantly while adding an extra dash of seasonal brightness.
2. Pair with Neutral Tableware
Once we have our festive accents ready to go, it's time to add tableware. For this design, we selected smooth, matte white plates. We liked how the matte texture gave just enough depth to the place setting without distracting with any additional patterns or groove work. The perfect minimalist touch!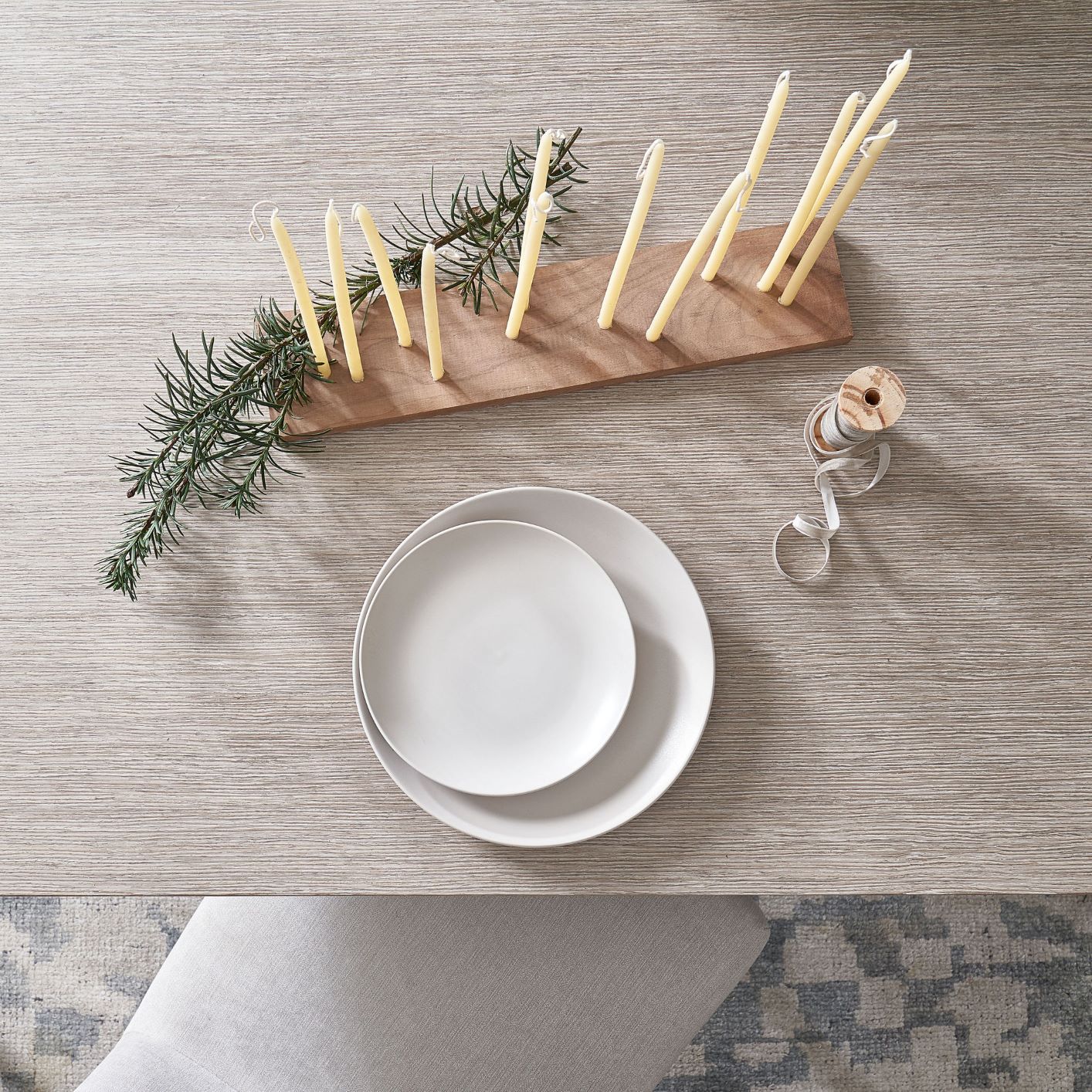 3. Tie Utensils with Ribbon
For a little extra dash of cheer, we've paired dark silverware with a small sprig of Frasier fur and neatly tied it into a bundle with a simple, gauzy ribbon. This approach adds a touch of merriment and modern style without going over the top.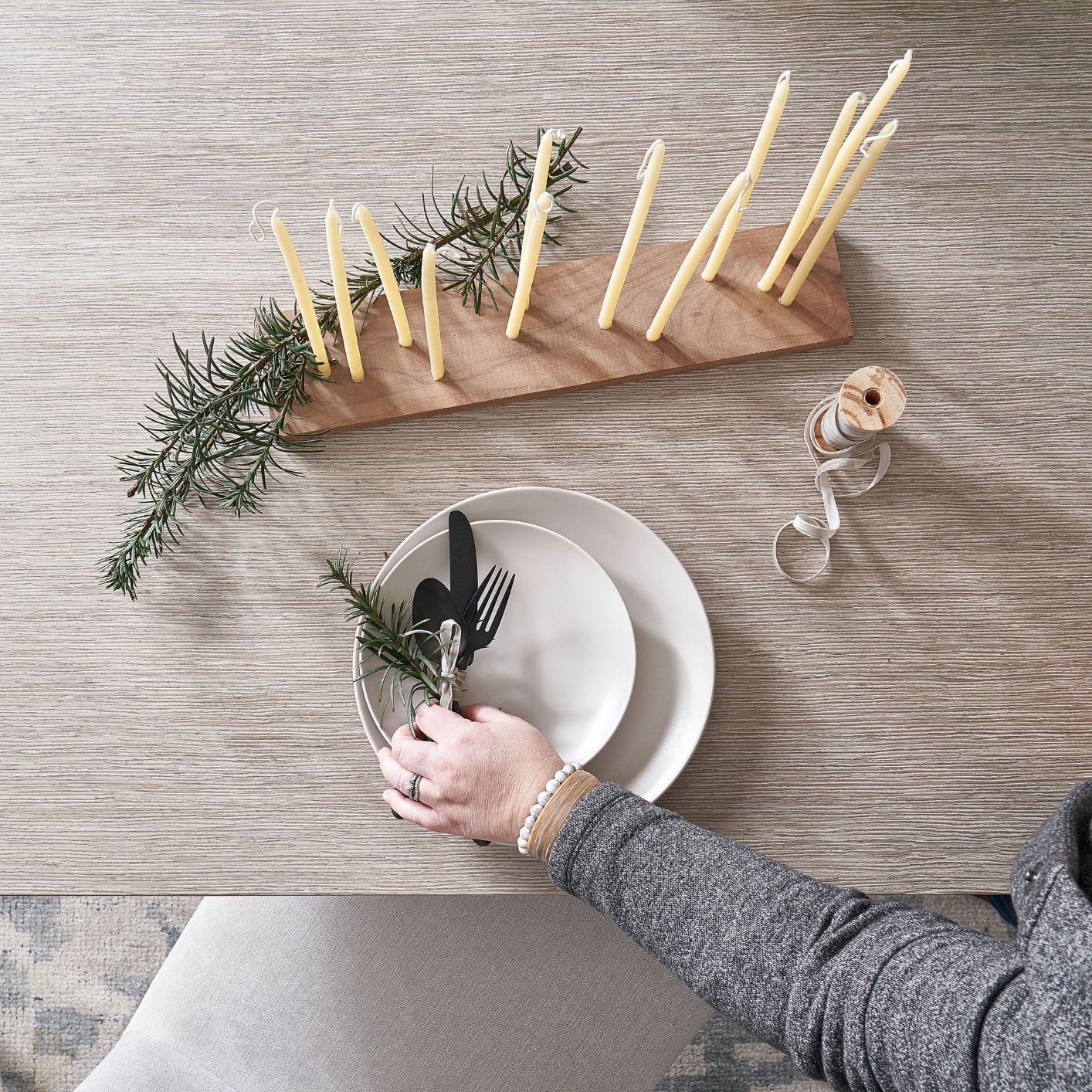 4. Add Sheen with Clear Glassware
To stay with the minimalist vibe, we decided to keep things simple with the glassware. We chose clear glassware to add just a dash of sheen to an otherwise matte, organic palette. This helps to elevate the table without distracting from the overall clean, uncomplicated energy. Now all there is left to do is enjoy your tablescape throughout the season!