Copy by Nina Magon of Contour Interior Design: Live Stylish
At one point or the other, we have all fantasized about working from home and spending more time with our family and loved ones. We often pictured how relaxing, glamorous and fun it would be.  With everything going on around us; the virus, the quarantine, the stress, the uncertainty and more people working remotely, it is easy to lose sight of this fantasy. Why don't we instead reignite this joy we once had for this elusive dream and make our homes more conducive and beautiful for work, play, love, and relaxation. With this in mind, we will be starting a series that would explore the many ways in which we can turn our homes into a haven of comfort and bliss.
For most of us, our home office spaces serve as a sanctuary of solitude, a place that allows us to reflect, plan and strategize. On some occasion, it's a space that allows us to escape the noise around us, and gives us a moment to think introspectively and come up with amazing ideas and solutions. 
Sometimes an office is what you make, it could be a designated area or it could be a quick space you put together, like using a dining table as a work table or turning that corner of your home into a makeshift "corner office". What matters most is that it's a space that works for you, one that suits your style of working, that keeps you productive and brings a smile to your face, when you remember how much you fantasized about this at some point.
With this renewed perspective on working from home, here are some ways you can create the home office of your dreams:
If you don't already have a designated office space in your home, then don't worry as a home office can take on many forms, what matters is that it's a space that promotes creativity, is functional, organized and productive. There's the choice of converting a spare room into a home office or sectioning off a part of your living or dining room, to serve as a functional workspace. You can also place a small writing desk in the corner of your home to serve as an ideal workstation. It is important to apportion a space in your home specifically for work, as things tend to have a way of melding into one another in these times.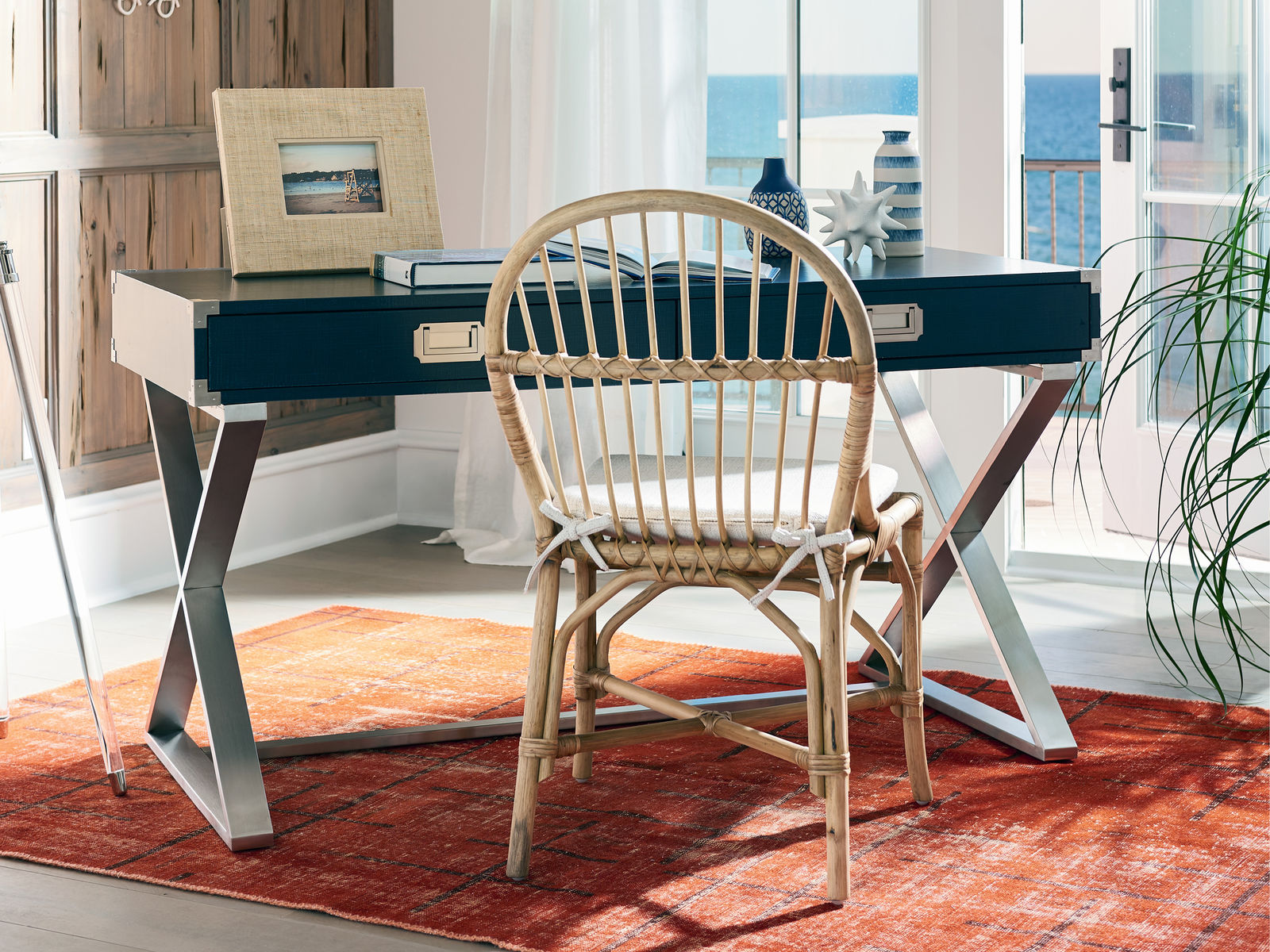 As beautiful as these spaces are, they also need to be comfortable. A comfortable chair, desk and lamp will serve as a good starting point for your space. It would be great to invest in a firm or ergonomic chair, as you would be sitting in these spaces for a considerable amount of time.  If you're converting a dining table into your work space, then you can swap out the chairs to a more comfortable one, that allows you to work efficiently.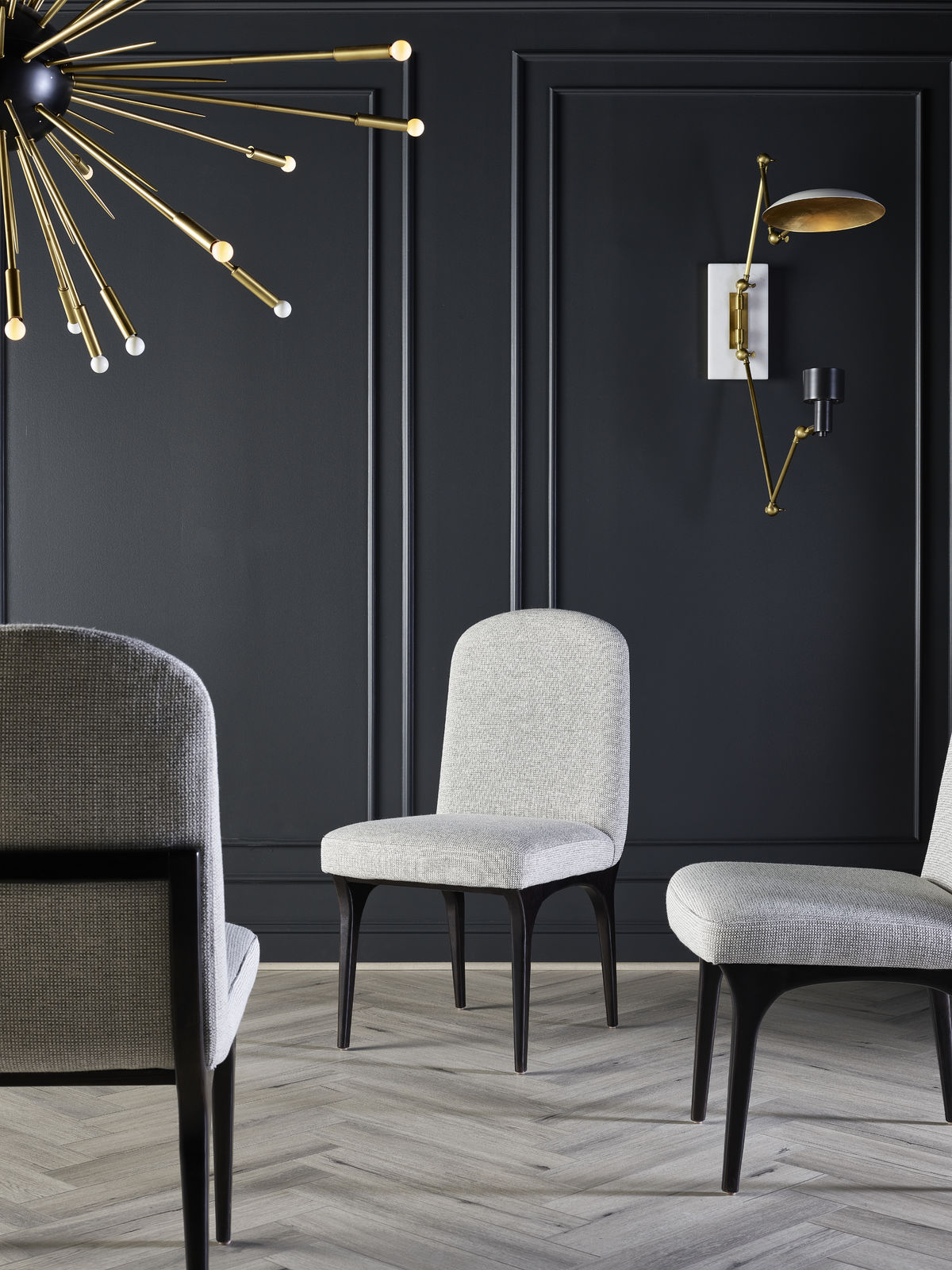 Great lighting helps in increasing productivity. In an ideal setting, a home office would have a large window to illuminate the space and to provide natural light, which is often bright and inviting and creates a sense of joy. In the absence of a large window, incorporating artificial lighting with LED will serve as a wonderful substitute.
Desk Or Table Organization
Even though you're working from home, it is important that your space is well laid out and organized, in order to avoid frustration and distraction. It's nice when everything has its place. You can add some pen and pencil holders, paper organizers and storage bins, to allow easy flow of work and to reduce clutter.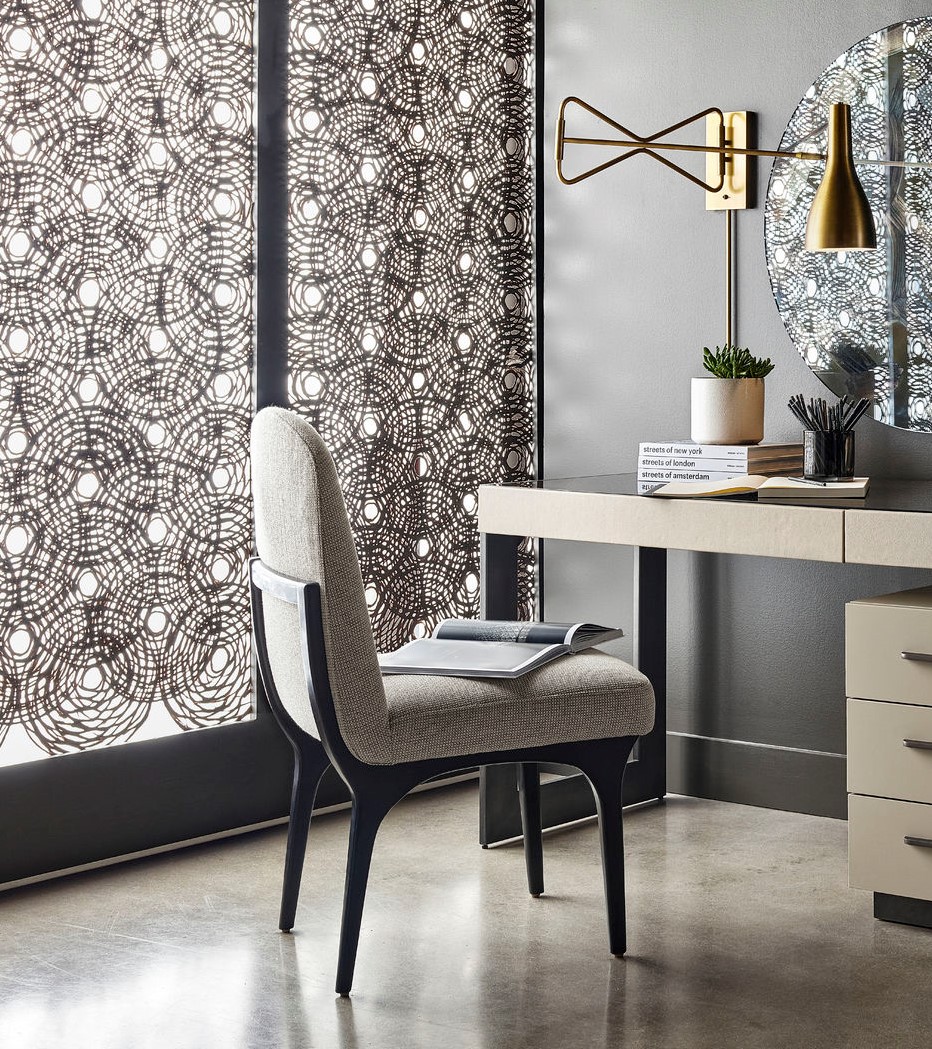 This is the time when you can really make your workspace yours by infusing it with your personality. In times like this, it is also important as it makes you happy and gives you a sense of ownership. You should incorporate things that put a smile on your face, it could be pictures of loved ones, a beloved keepsake or a strategically placed plant, to brighten your day and provide clean air.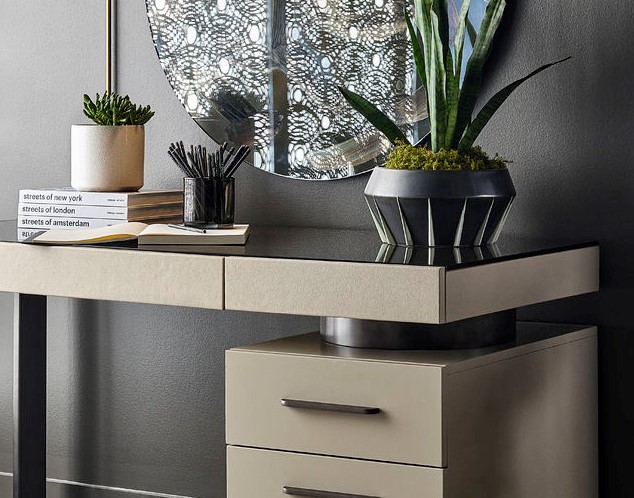 One of the benefits of having a home office is that you can tailor it to a color scheme you like, one that calms you but allows you to be productive. Most people like neutral office spaces but you can always include color to further personalize your space into what makes you thrive.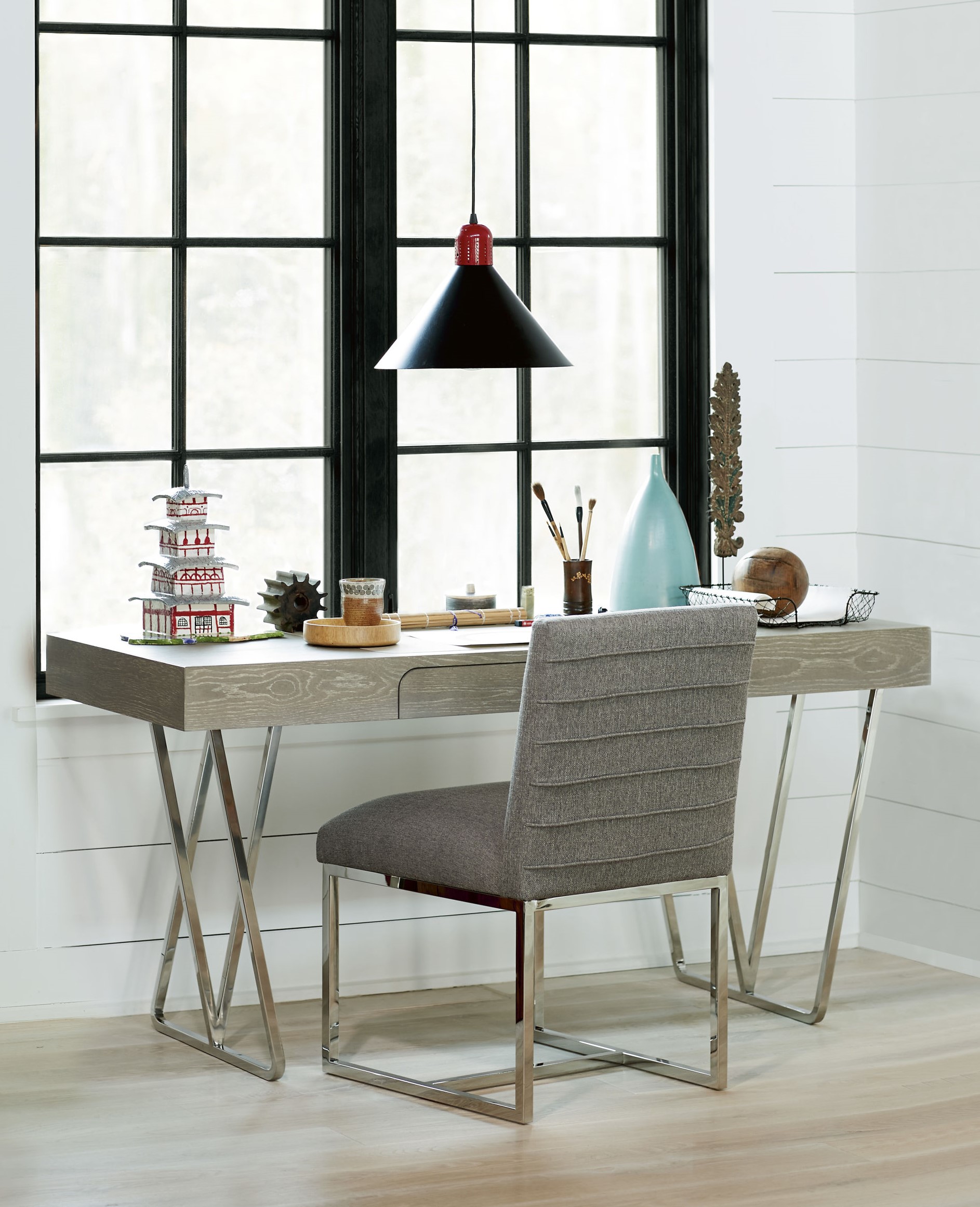 To view more of Nina Magon's collection with Universal Furniture, CLICK HERE