Decorating your home is all about adding your personality and style into your living space — but what about the four-legged members of your family? Sometimes, pets and home décor don't make the best match. That's why we have put together this list of 6 foolproof tips for animal lovers to help make your home as pet-friendly as possible, without skimping on style.
1. Choose Performance-Fabric Upholstery
Selecting performance fabrics for upholstery pieces like a sofa, sectional or side chair is one of the smartest choices you can make to keep your home protected and pet-friendly for years to come. With premiere performance fabric brands like Crypton, Revolution, and LiveSmart offered on select Universal pieces, you are promised a reliable defense against spills, stains, and any other pet-related accident.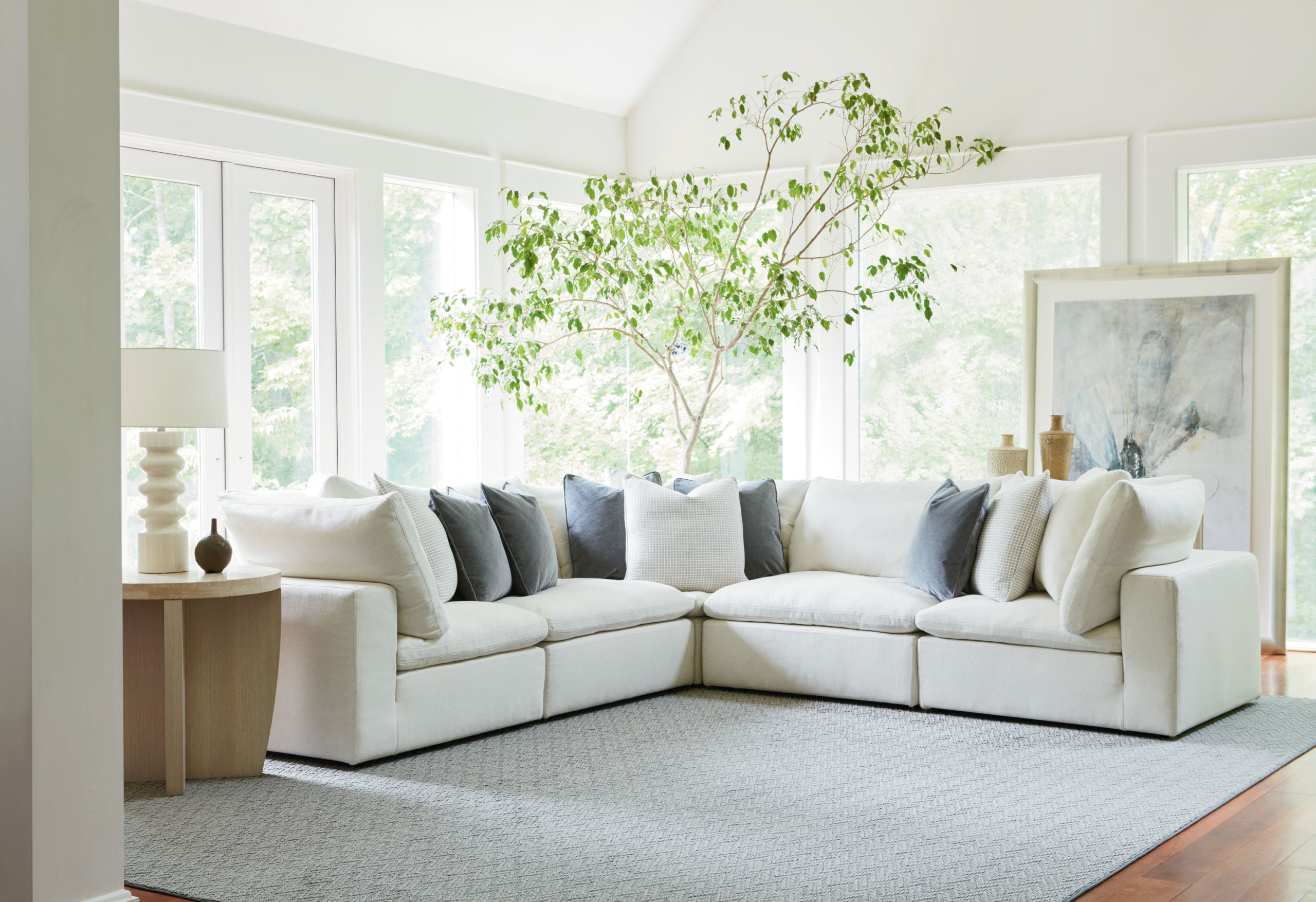 2. Add Extra Protection with Throws and Blankets
Another way to add some extra protection to your furniture is through the use of decorative blankets and throws. Displaying several cozy blankets will help to shield your upholstery fabric underneath without taking away from the design and aesthetic of your room. Plus, blankets are easy to throw in the wash whenever it is time for a good clean.
3. Be Mindful of Breakables
When it comes to displaying breakables in a space you share with your animals, being mindful is the name of the game. Remember that just because you might display something higher than where your pet can reach does not mean it is safe! There is always the chance of something being accidentally knocked down from roughhousing or that occasional extra curious pet. For libations, we recommend investing in a bar cabinet to keep your liquor and glassware stored away safely.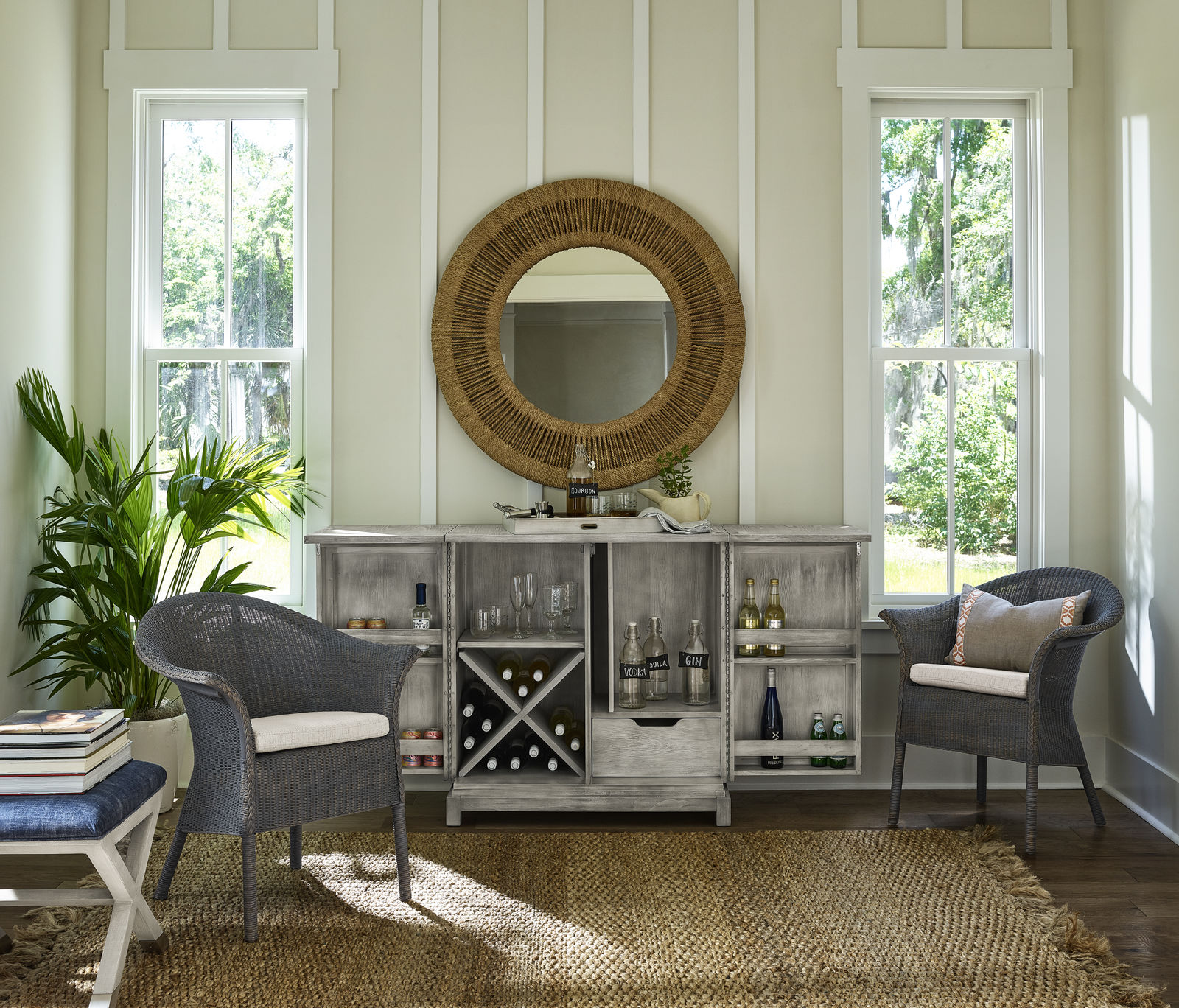 4. Install Durable Flooring
While this may be a bit more costly, you won't regret it. While carpet is soft and brings a certain textural element to spaces, it is also more prone to showing stains and snags made by our furry friends. To avoid this kind of risk altogether, flooring choices like laminate flooring, stone, or ceramic tiles are great options that are much easier to keep clean and maintained.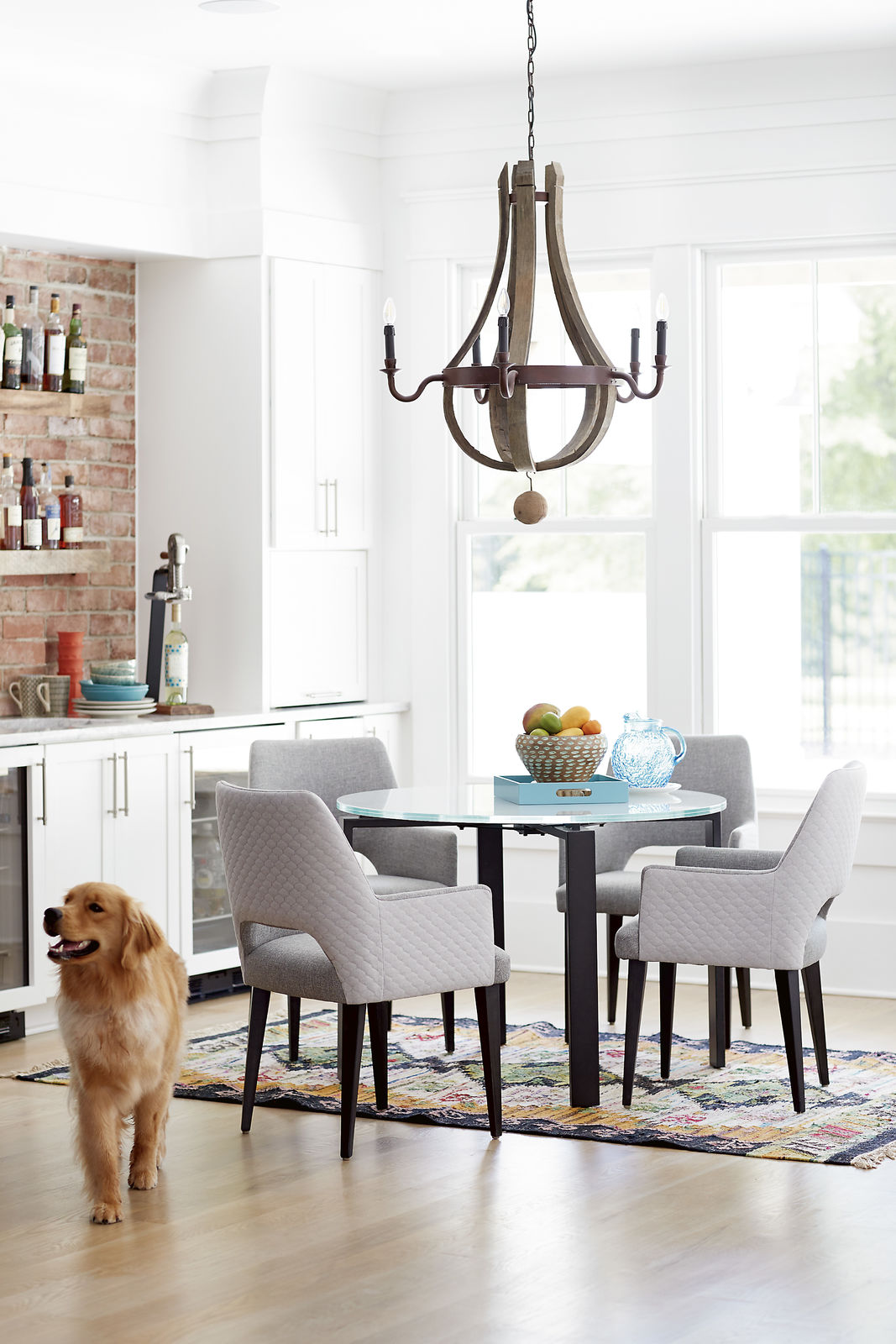 5. Opt for Low-Maintenance Rugs
A gorgeous, hand-tufted rug may be tempting, but a selection like this is not necessarily the best choice for a pet owner. Investing in low maintenance rugs is often the smarter route to take when a cat or dog is involved. The less tufts or texture in your rug ultimately means the less chance of unsightly tears and snags. So while you may love that hand-crafted look, the low shedding and more durable styles will last a lot longer.
6.     Explore Chic Toy Storage Options
Lastly, to avoid pet toys piling up in every corner of your home, try investing in a chic catch-all type basket. This is a great way to add some extra texture to your room while providing a designated spot to neatly store your pet's beloved toys.