The daily hustle and bustle of life, as we all know, can get a little messy. With pets, small children, or even the occasional red wine spill, accidents can and will happen. But that doesn't mean your furniture has to suffer from these expected spills and stains. Selecting furnishings upholstered in performance fabrics yields both an easy clean-up and a worry-free mentality.
At Universal, we offer a wide range of pieces upholstered with leading performance fabric brands, like Crypton Fabric,  Revolution Fabric and LiveSmart. Read on as we breakdown the top benefits of choosing a performance fabric, as well as some of our favorite performance fabric pieces-of-the-moment.
What Exactly Does Performance Fabric Do?
Performance fabrics are designed to be just as beautiful as they are durable, making it a perfect selection when both style and function are needed. Whereas a normal fabric would absorb liquid from spills, performance fabric is engineered to resist absorption leading to easier clean-up and no unsightly, long-term stains.
What are Ideal Home Areas for Performance Fabrics?
Depending on your lifestyle, many different areas of your home could benefit from a performance fabric piece.
Living Room Spaces
The living room is typically a high-traffic area of the home, being a central hub of sorts for all of the comings and goings. Between hosting guests, relaxing on weekends, or the occasional TV dinner, this room tends to require as much protection as it can get!
Want that trendy, clean white Iook but don't want to deal with the many hassles that come with it? Items like our Palmer Sectional make it possible for you to enjoy this bright aesthetic without the constant worry or fear that a spill could happen.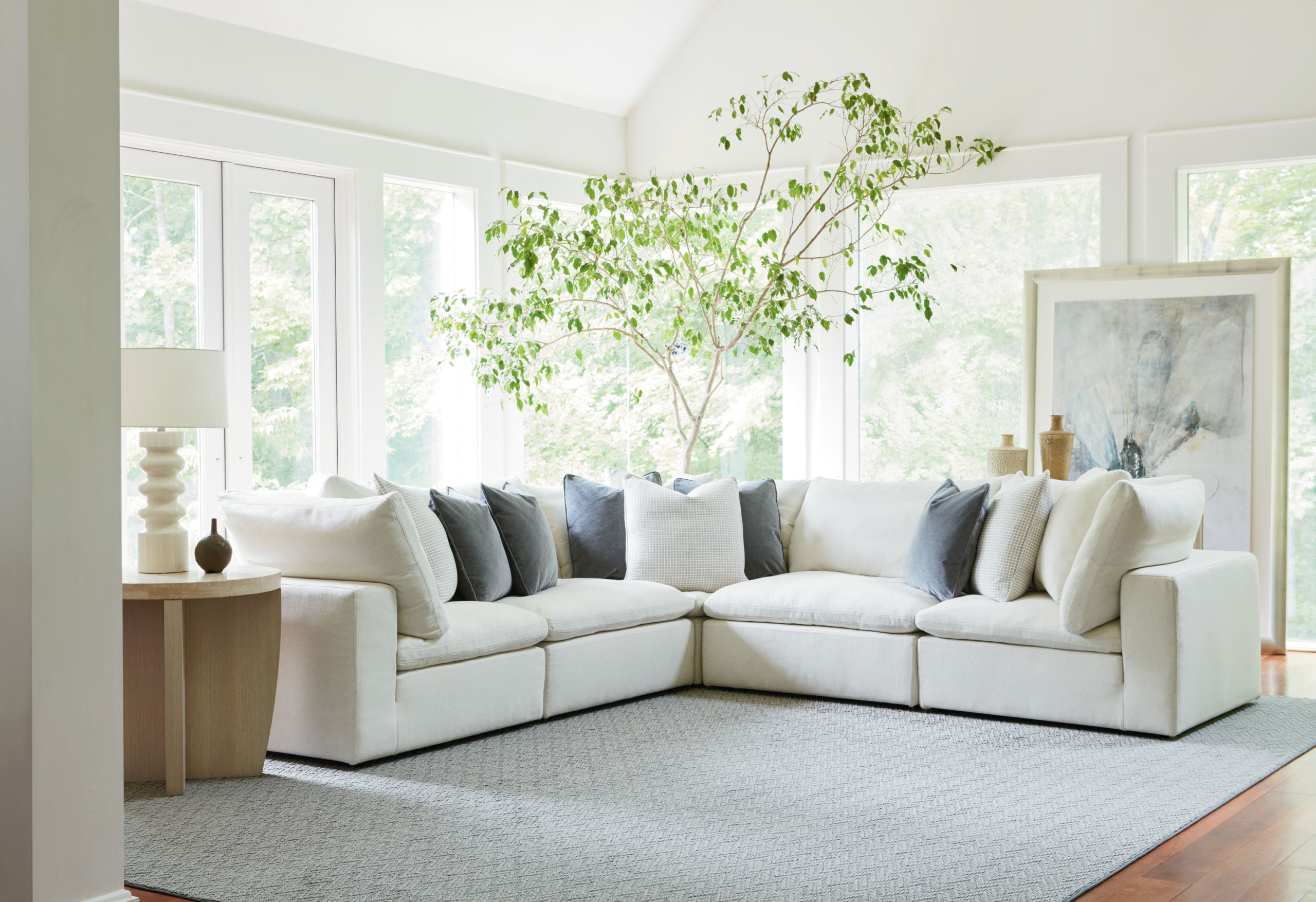 Dining Room Spaces
Similarly to sofas, dining chairs are another key piece that receives a decent amount of traffic. And, of course, they are exposed to more food and beverages than probably any other area of the home. From family meals to lavish dinner parties, items like our Modern Colt Dining Chair promise style and protection all-in-one.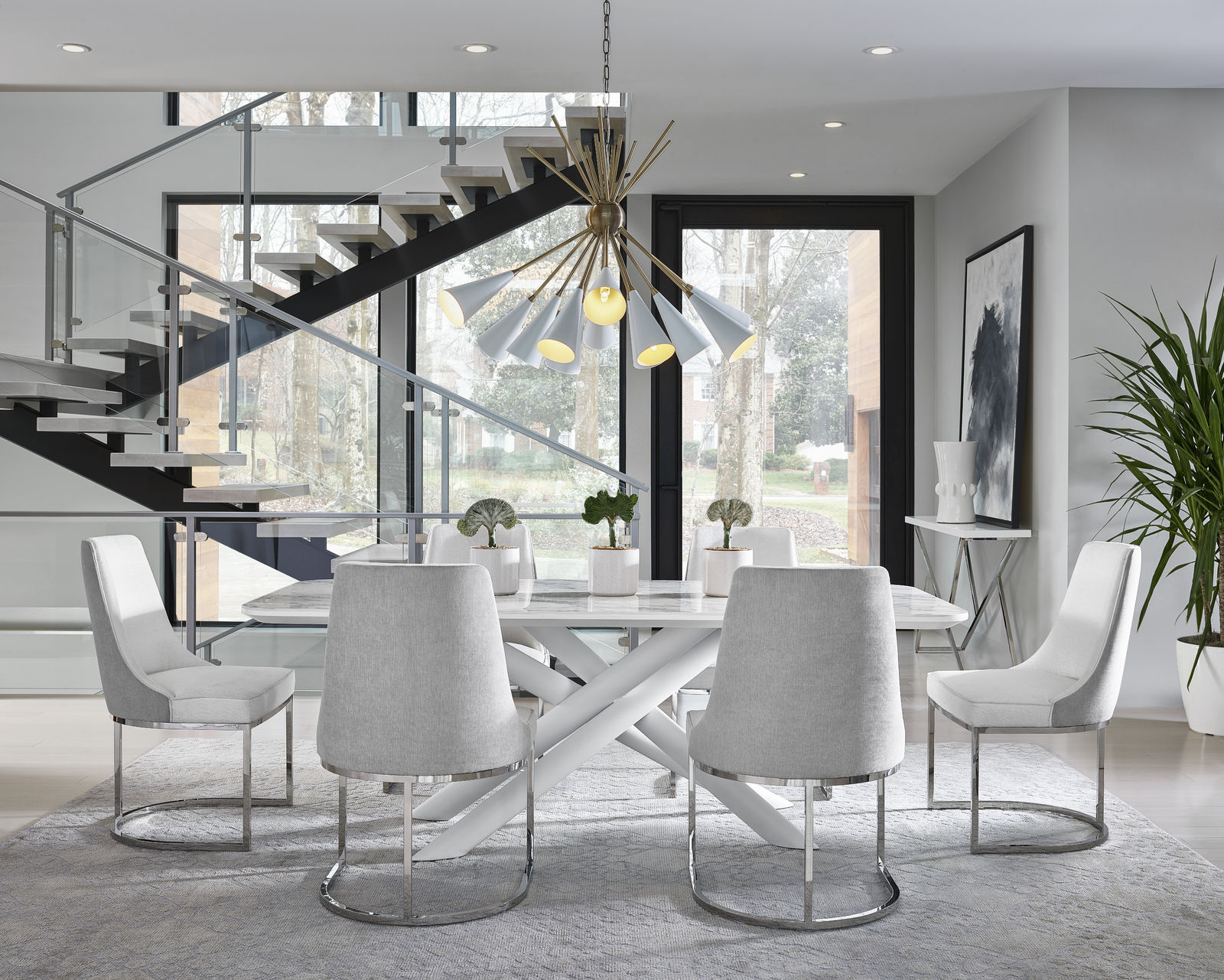 Bedrooms
Believe it or not, bedrooms are another ideal place for some performance fabric pieces. While this room of the home may not receive quite as much day-to-day foot traffic of a shared living space, it still can enjoy the advantages that a performance fabric has to offer. Bedroom pieces like our Modern Brando Bed with Panels will promise chic-as-can-be style while offering that extra boost of protection for the occasional glass of wine enjoyed in bed.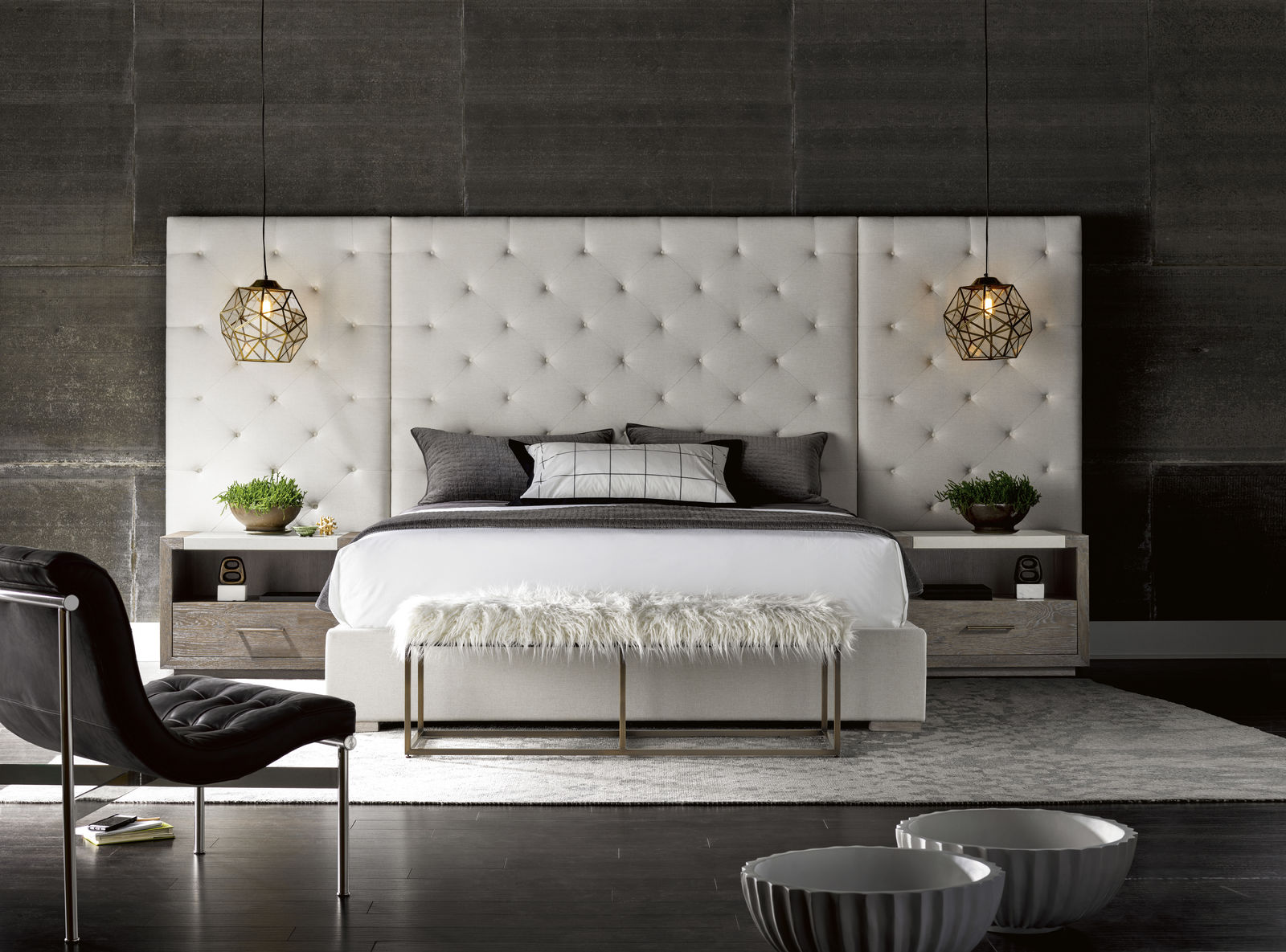 Areas Frequented by Children and Pets
Whether a bedroom, dining room, or living space, any area of the home that receives more traffic from pets and children will benefit from the use of performance fabric. Pieces like our Escape Pull Up Bench or our Escape Bahia Honda Accent Chair add flair to interiors while protecting against the often unpredictable nature of our beloved babies, fur or not!