Looking for some boho table setting inspiration? Bohemian style is all about pairing natural textures with artful accents to create a warm and inviting environment. This stunning table setting embodies the laid-back feel of boho decor by incorporating simple patterns with organic elements to create a beautiful tablescape in just six steps! Read on for easy our step-by step guide to create the perfect boho-chic table setting.
1.     Add in Some Greenery
To start your boho tablescape, select some of your favorite decorative items to anchor your design. Small potted succulents, moss and loose plant cuttings (real or faux) are all perfectly boho style accents with just the right amount of a natural aesthetic. Use this arrangement as your inspiration for the rest of your design process.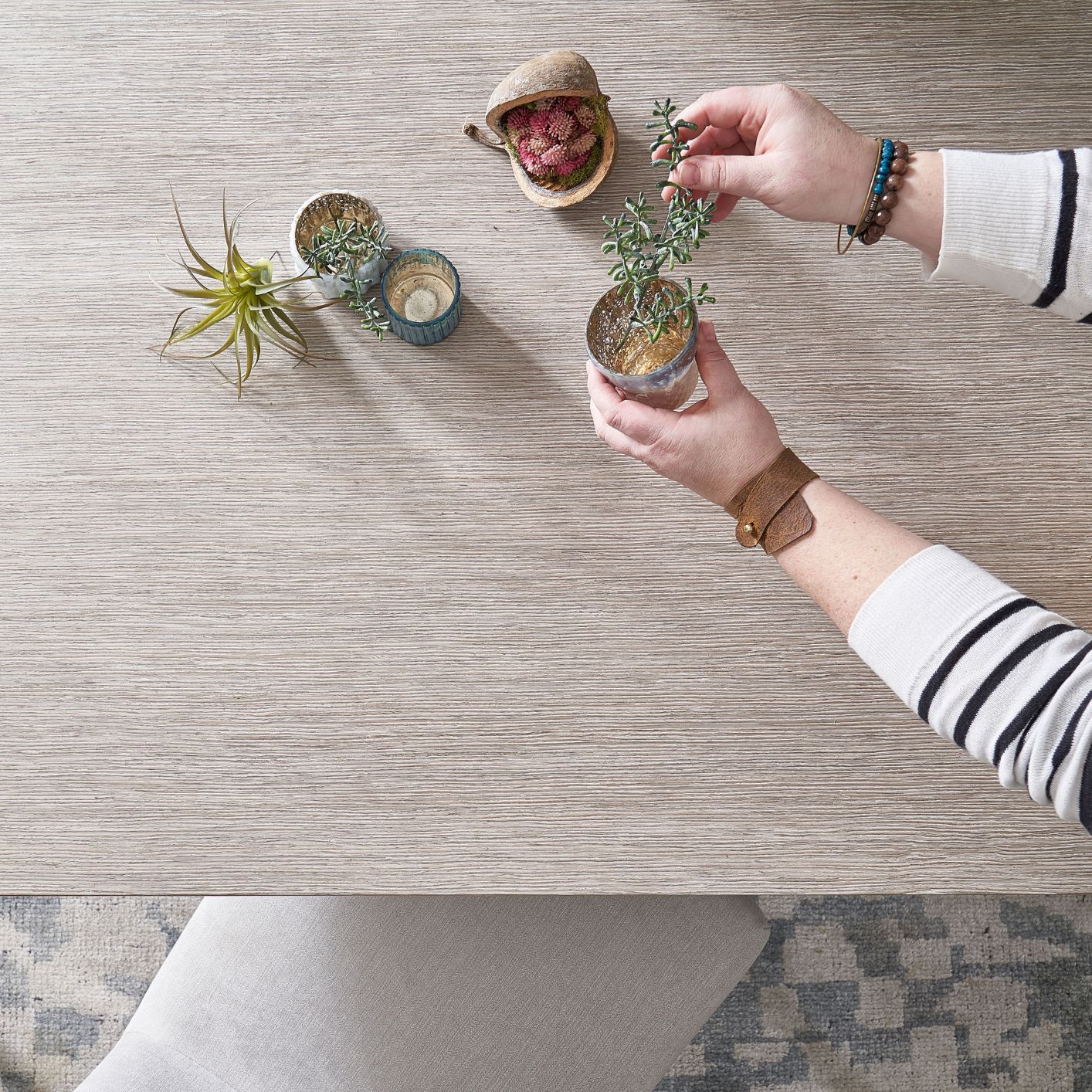 2.     Select Wooden or Matte Chargers
To keep with the rustic, organic theme of your boho table setting, select a simple charger. A wooden selection is an ideal complement, but a darker color with a matte finish will also work. Avoiding shine and shimmer will help to keep your design grounded and casual.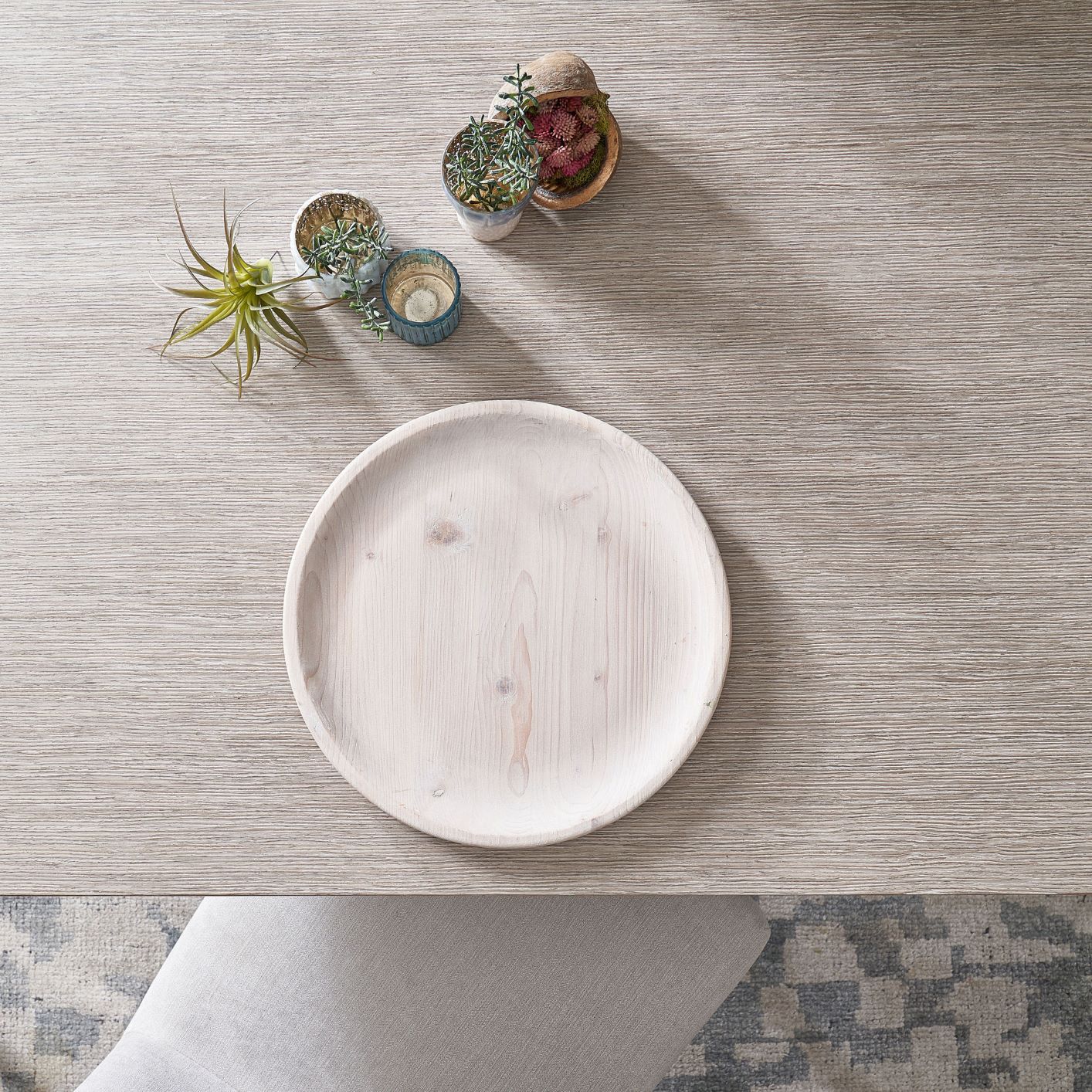 3.     Complement with Simple Striped Linens
Subtly striped linens are a great alternative to a plain, neutral linen selection. The stripe style will provide some visual interest without overpowering the overall design.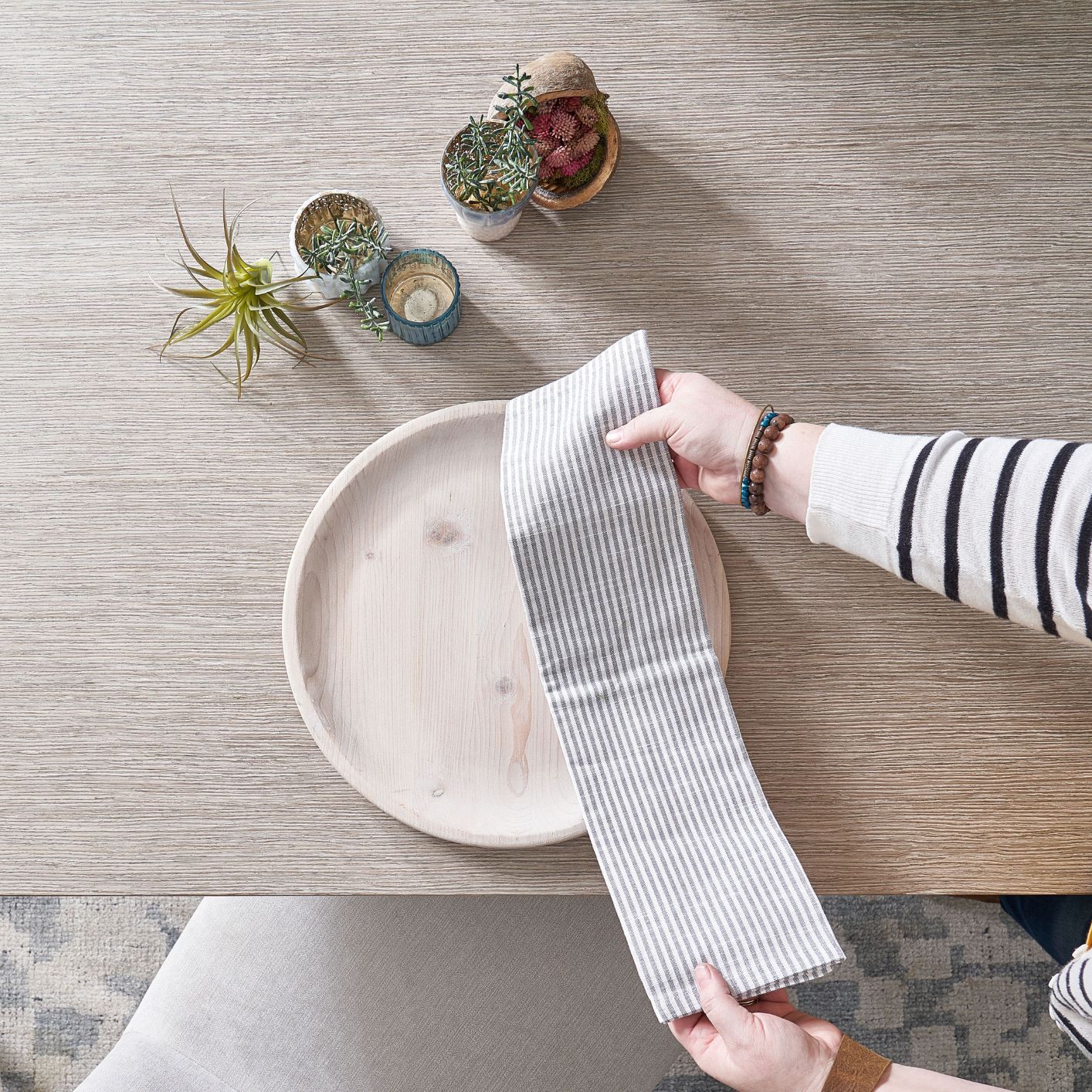 4.     Pick Flatware with a Twist
Part of what makes boho style so appealing is its seemingly effortless, understated refinement. With this sentiment in mind, selecting flatware that has a bit of personality and individuality is an ideal place to bring in some texture. We recommend silver flatware with wooden handles.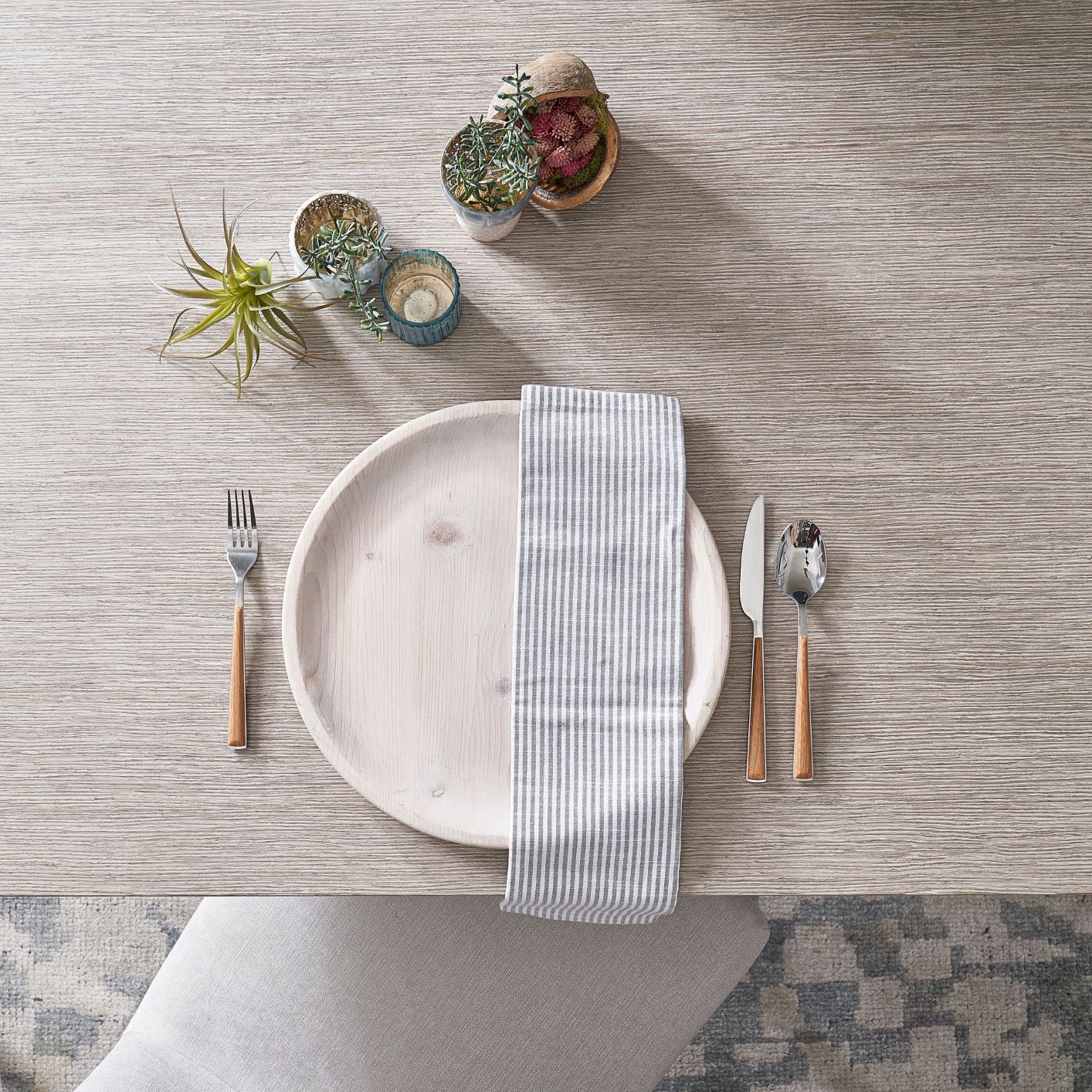 5.     Mix Translucent & Patterned Tableware
Layering is also an important rule of thumb when it comes to bohemian decor. Choosing a mixture of translucent and patterned tableware will not only enrich your tablescape, but it will also strike a harmonious balance between a highlight and a more dominant focal point.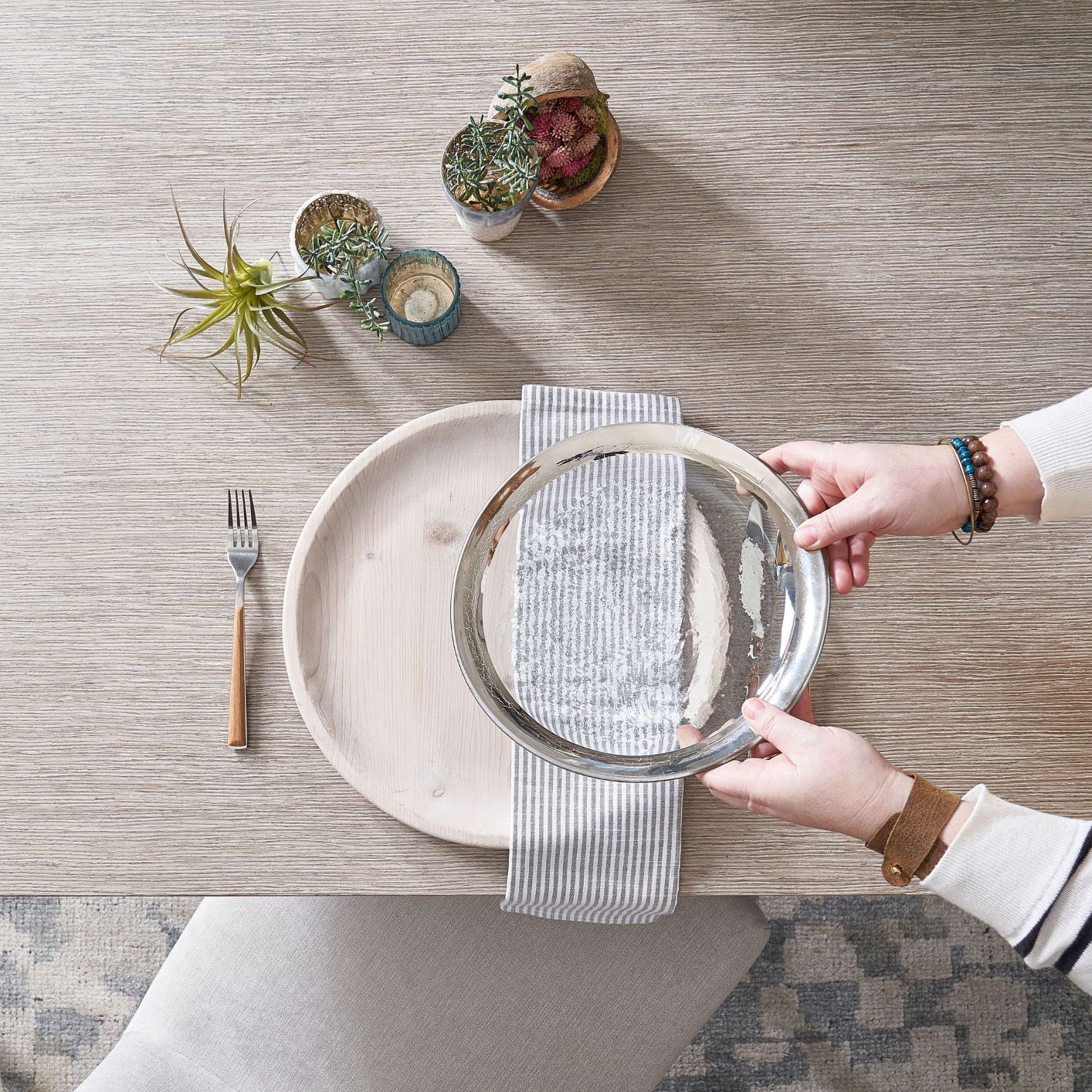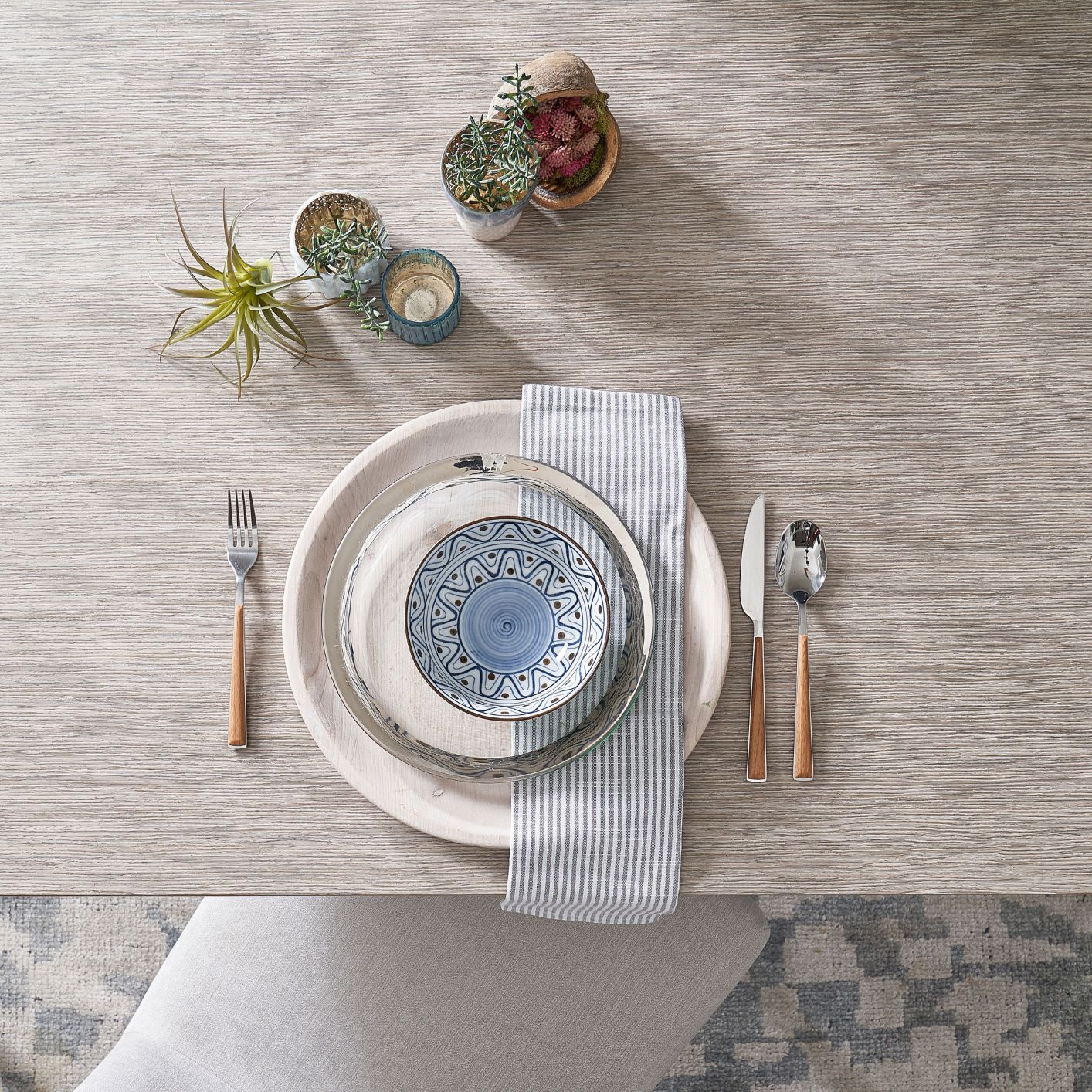 6.     Finish with Clear Glassware
While glassware can often be a fun spot for added color and brightness, in this boho design we already have plenty! To build an extra, modest highlight, simply select a series of clear glassware to finish your stunning new tablescape to perfection.