Coffee tables are not only one of the most used pieces in your home, but they are also the perfect place to showcase your personality and unique style! Read on as we have rounded up our top coffee table styling tips to help you select the perfect decorative accents for your own coffee table.
1.    Incorporate Varying Heights
The quickest way for a coffee table design to fall flat is when it lacks dimension! When styling your coffee table, including different items of ranging heights (such as decorative accents, candles, or a stack of books) will enrich your design and entice the eye with the visual depth it creates.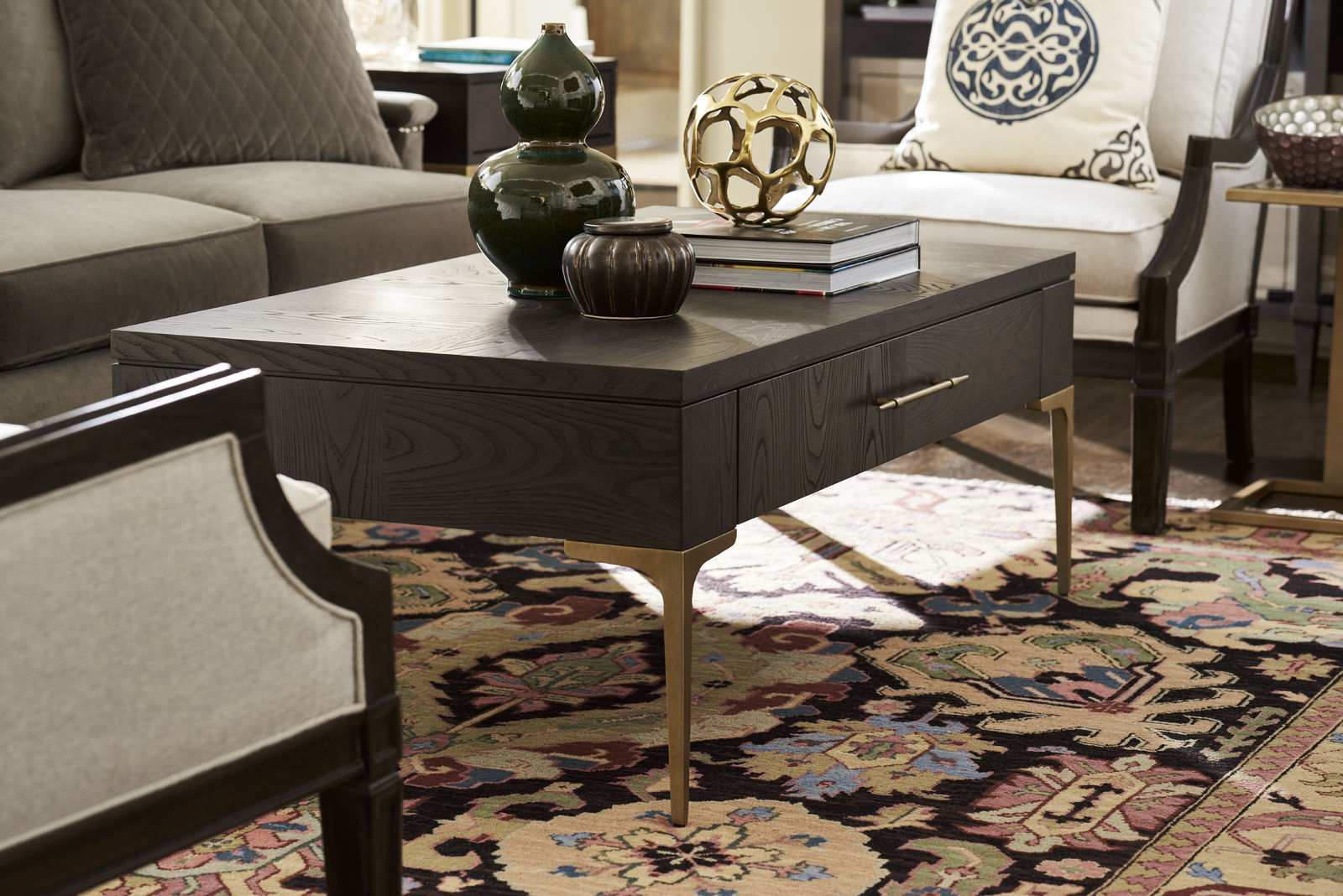 2.    Double Up
In some cases, two is better than one! If you are looking for a more robust coffee table option, or simply just want to make a grand statement, doubling up on coffee tables (or selecting a bunching coffee table) will do the trick. This works especially well in larger living rooms, as it helps full up the space while providing functionality.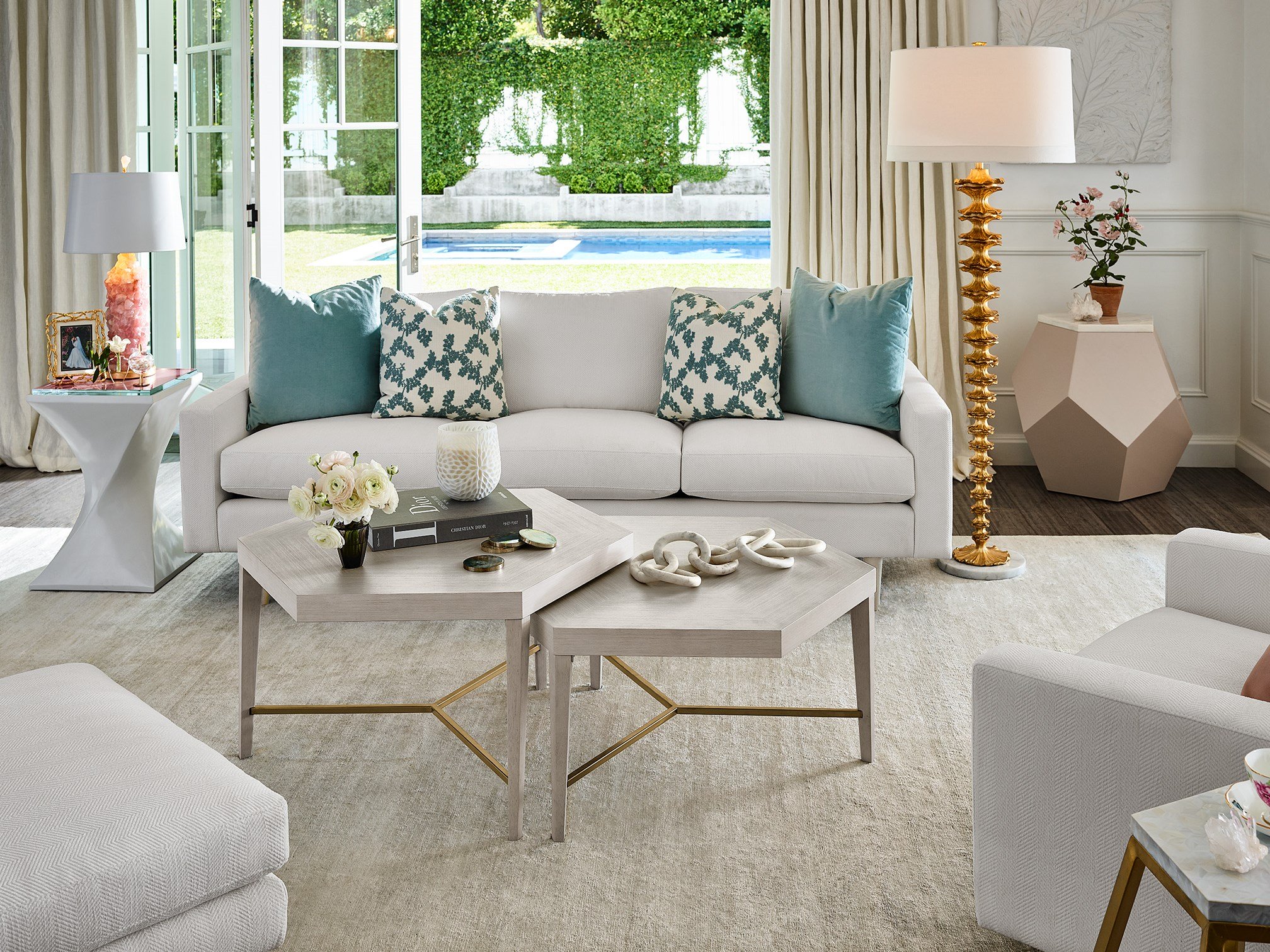 3.    Go Tray-Crazy
We absolutely love adding trays when decorating coffee tables, because it helps to create succinct, compartmentalized sections on top of a surface that is otherwise large, open-ended and somewhat undefined. It creates a sense of stylish organization, and honestly, it just looks good!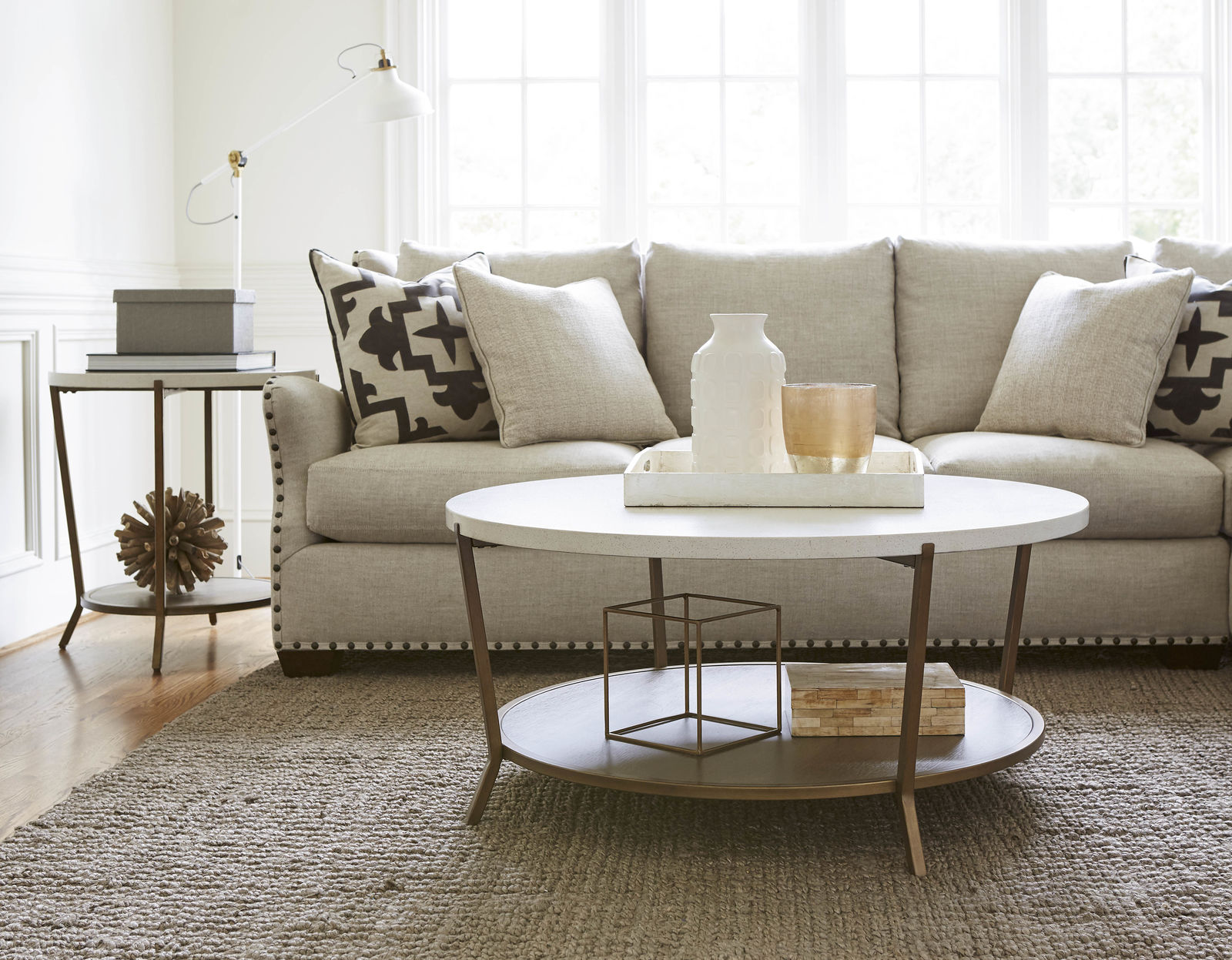 4.    Add Greenery or Florals
Including greenery or florals in your design is always a good idea! This not only adds a colorful, organic edge to your coffee table design, but it is also a completely affordable, versatile accessory! Simply go outside, snip some of your favorite blooms, and then replace throughout the year for a tabletop that is always in season.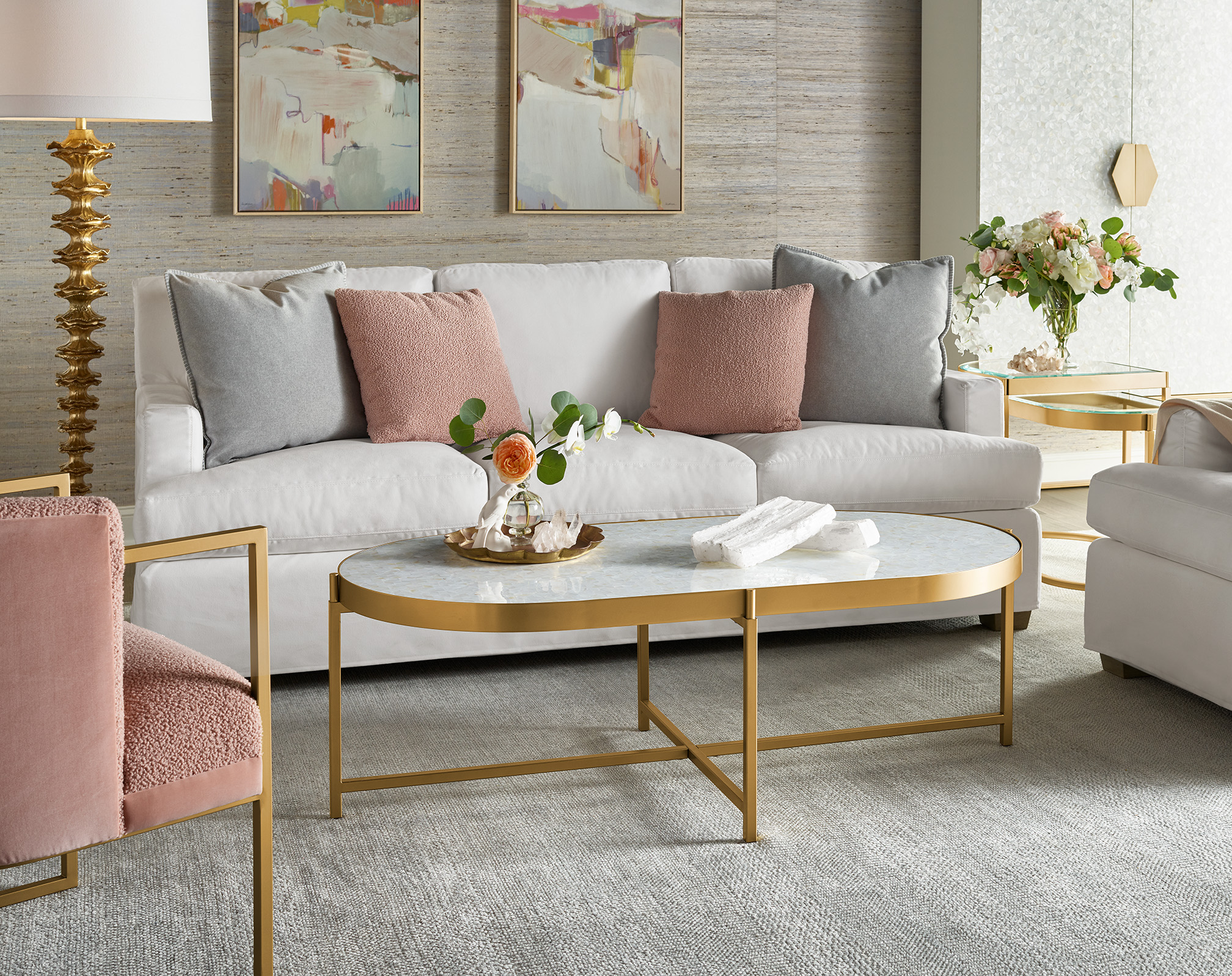 5.    Simple is Usually Best
While we love an assortment of decorative accents, books, and more, you can never go wrong if you keep it simple. Nothing looks worse (and makes you feel more chaotic) than a coffee table with too many "things!" Avoiding clutter and only sticking to a few stylish accents that you really love is key.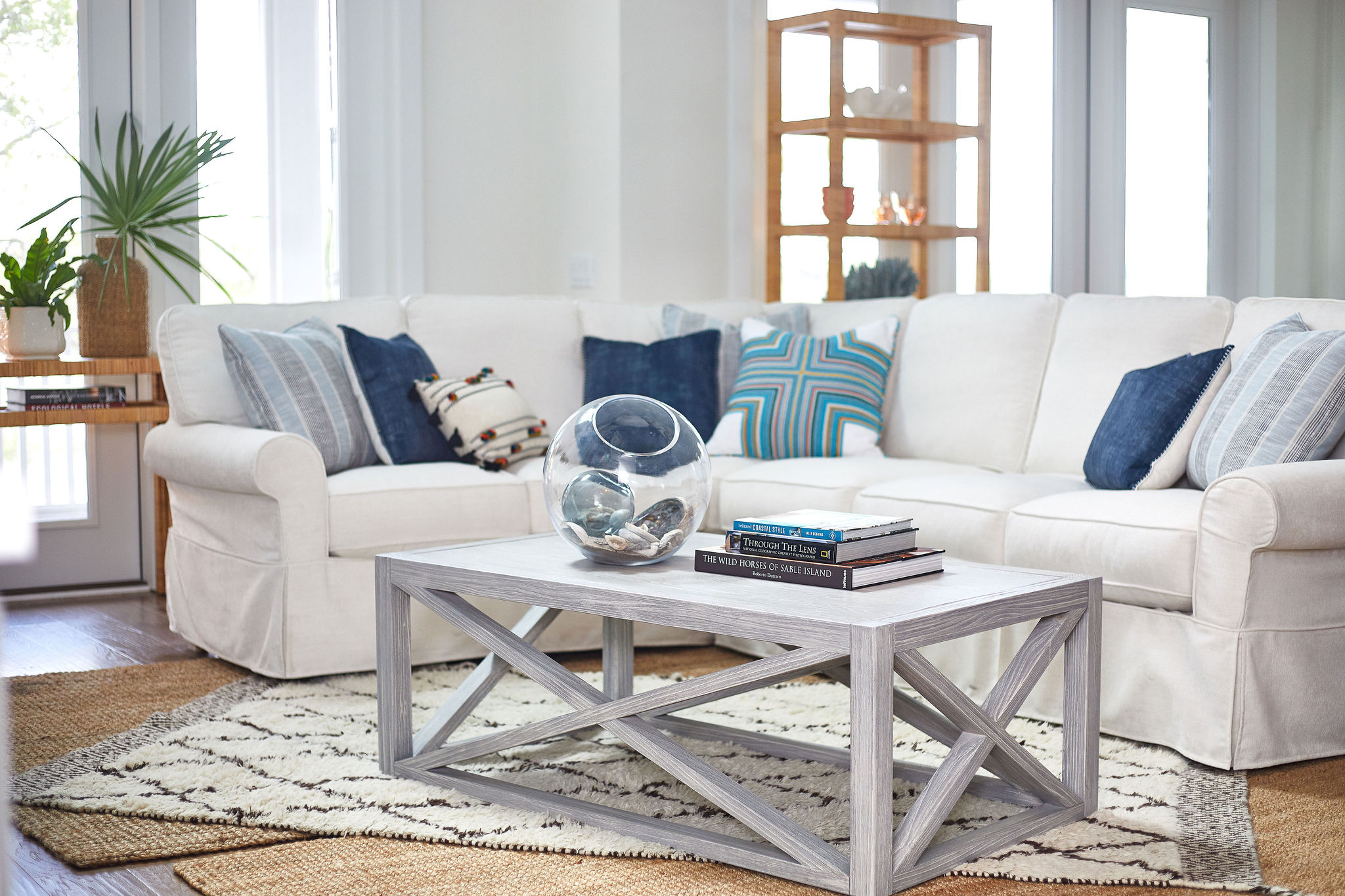 6.    Create a Low Profile
It is imperative to style your table in a way that makes the most sense for your space.  Oftentimes, it is placed in between a sofa and TV, or in between a sofa and accent chairs. Either way, it is important not to obstruct the view with items that are too tall or bulky. You want to be able to talk to your guests comfortably or view your favorite show without distractions!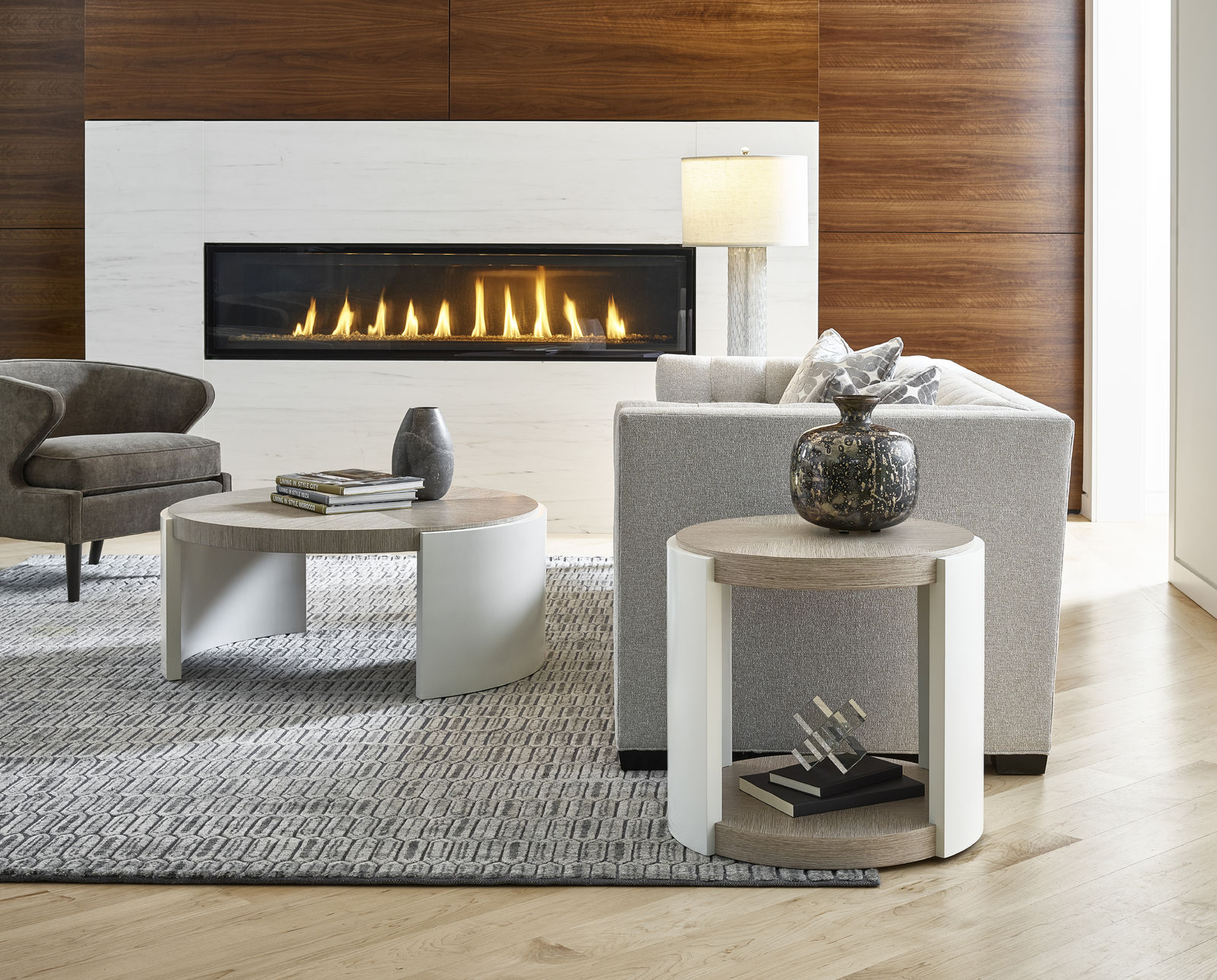 7.    Don't Forget About Storage!
There is no such thing as "too much storage," which is why if you can, try to select a coffee table style that offers some of that extra coveted storage space! Doing this will give you more space to create unique decor looks while still having a special designated place to store key items.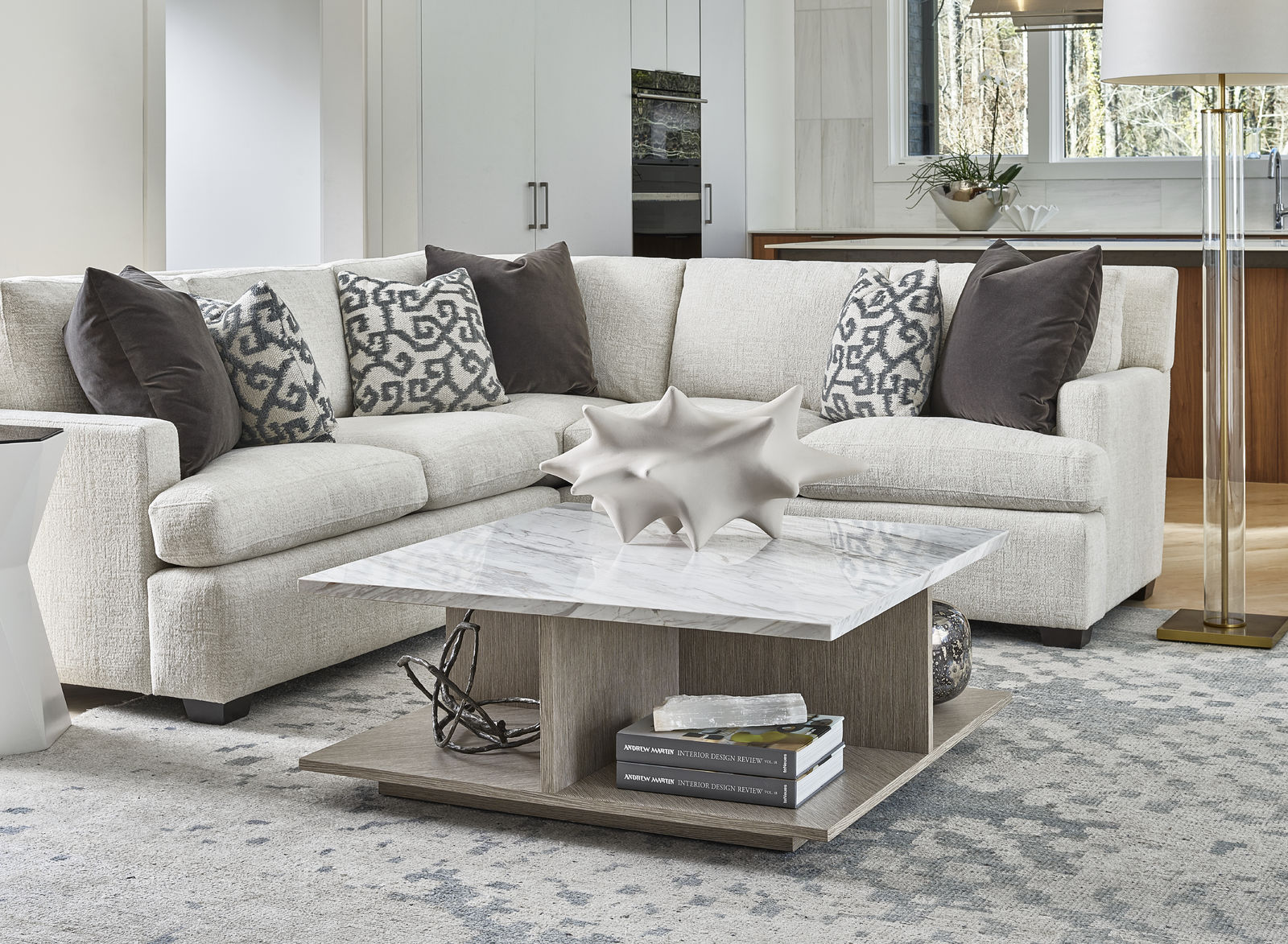 8.    Play with Shapes & Textures
Fusing different shapes and textures together in your coffee table design will promote a styled space that is 100% uniquely you. Whether you opt for an intricate piece of drift wood, a selection of coffee table books, vases, or more, here is where you can really let your personality shine. And no need to worry about being too matchy-matchy… as long as you love it, it is bound to look great!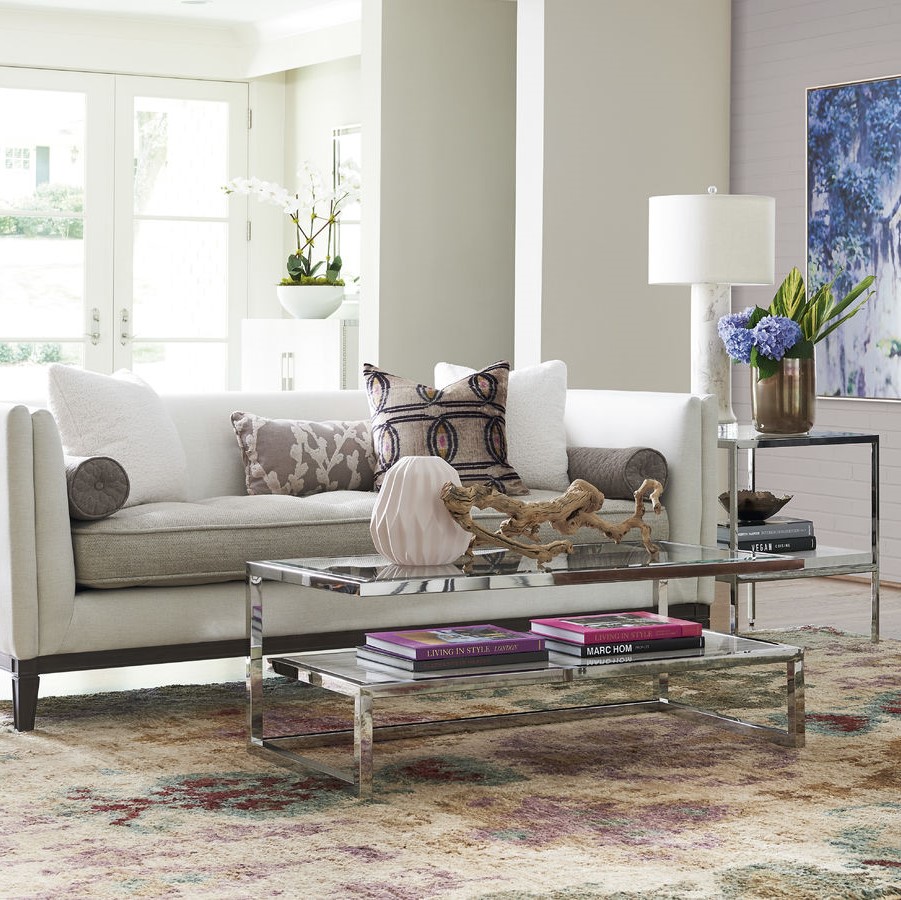 9.    Balance is Key
Including a mix of different decorative accents is strongly encouraged when styling a coffee table, just as long as you keep it balanced. Incorporating varying heights as well as shapes and textures will help create a harmonious balance in your coffee table design.