There are still a few weeks left of summer, so now is the perfect time to celebrate in style before the colder temperatures start to creep in. Follow along with our simple summer place setting tutorial to deck out your tablescape with all of the best parts of summer in just four easy steps!
1.    For an earthy foundation, start with a woven placement in any natural hue of your choice. Right out of the gate this enriches your design with a warm, alluring texture and adds just the right amount of dimension. Next, add a nice, summery pop of color with a bright base plate. Any hue will do, but we especially love cheery shades like blue, yellow or orange.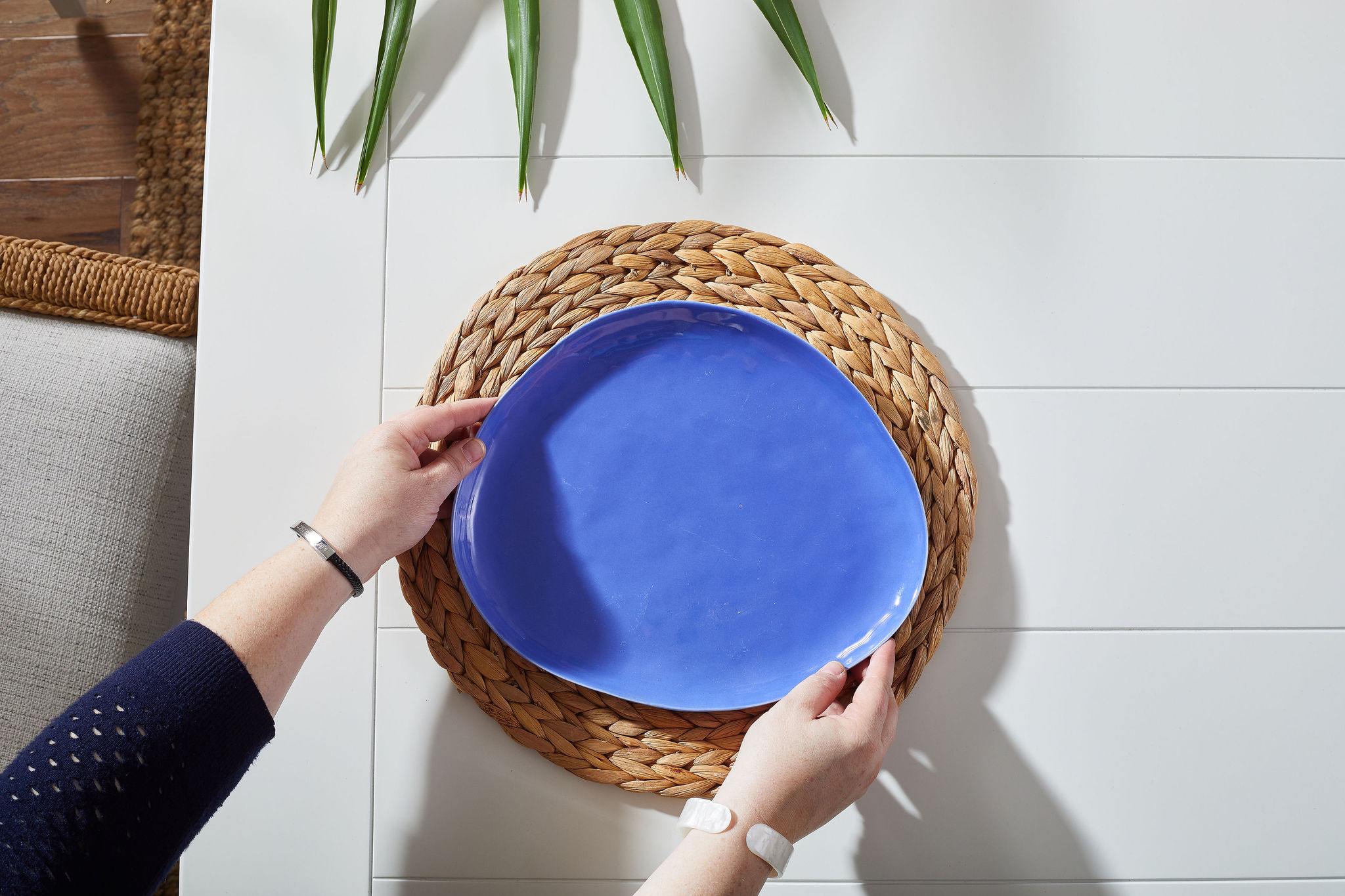 2.    Add complementing tableware. With the woven placement and bright base plate, your tablescape is already multi-layered. Because of this, your additional plates should be simple. We recommend opting for some uniquely shaped white plates and bowls to complement the overall look without overwhelming the palette.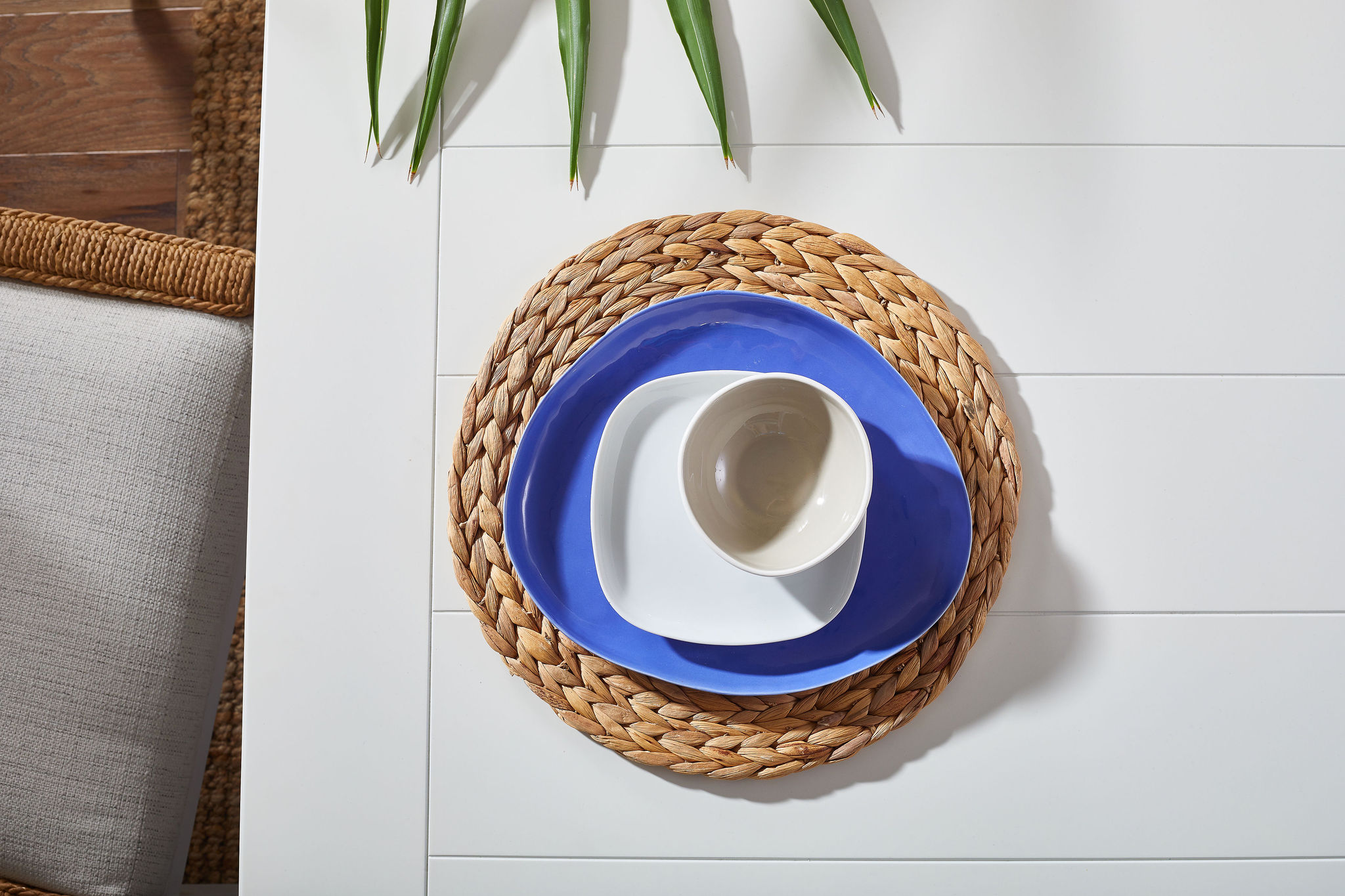 3.    Next, enrich your placesetting with napkins. For a seamless summer touch, try a sweet and simple pinstripe design. Pinstripes are one part light, one part preppy, and fully complementary of the season. A fun napkin holder, like the yellow beaded one pictured is another great way to tie in the summer theme. Then, add some glassware. For our design, we found a mostly clear option with a fun little rim detail right at the top!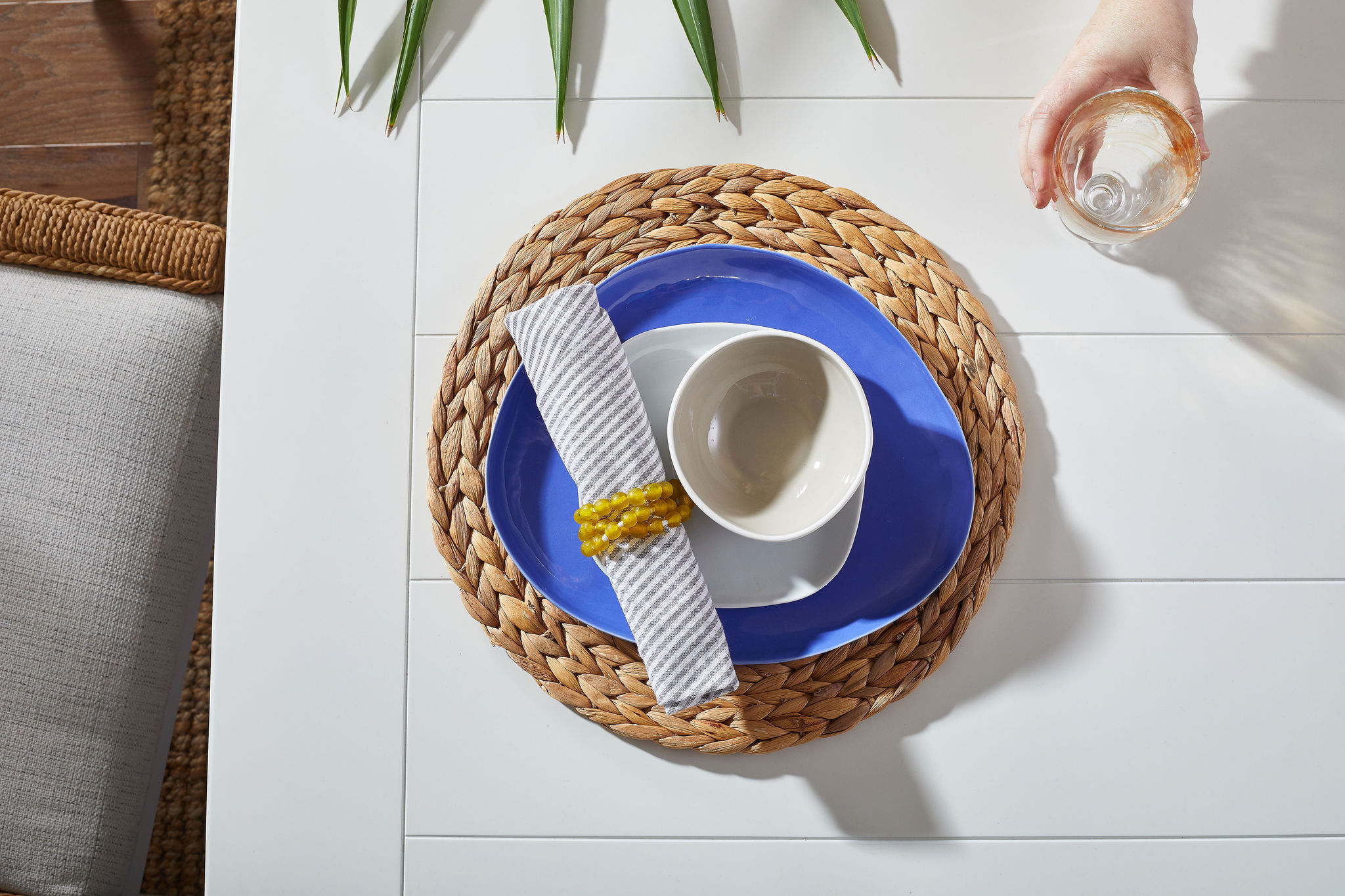 4.    Finish with a fresh nameplate. If you plan to have some guests over for a socially distanced dinner, including a name plate is a must! And what better way to celebrate the season than with a piece of citrus? We used lemons, but limes and oranges will also do the trick. Simply cut a small slit in the fruit and then slide your nametag inside.