Is your dining room in need of an update? Whether you want to redecorate or if you simply need a little design inspiration, read on for some clever ways to spiff up your dining room space to ensure a chic, high-style aesthetic.
1.    Plan Around the Art 
Storage space is essential for dining spaces, but so is art. Opt for a sideboard that offers ample display space and storage, this will help draw the eye up and focus on the art, while still providing optimal functionality.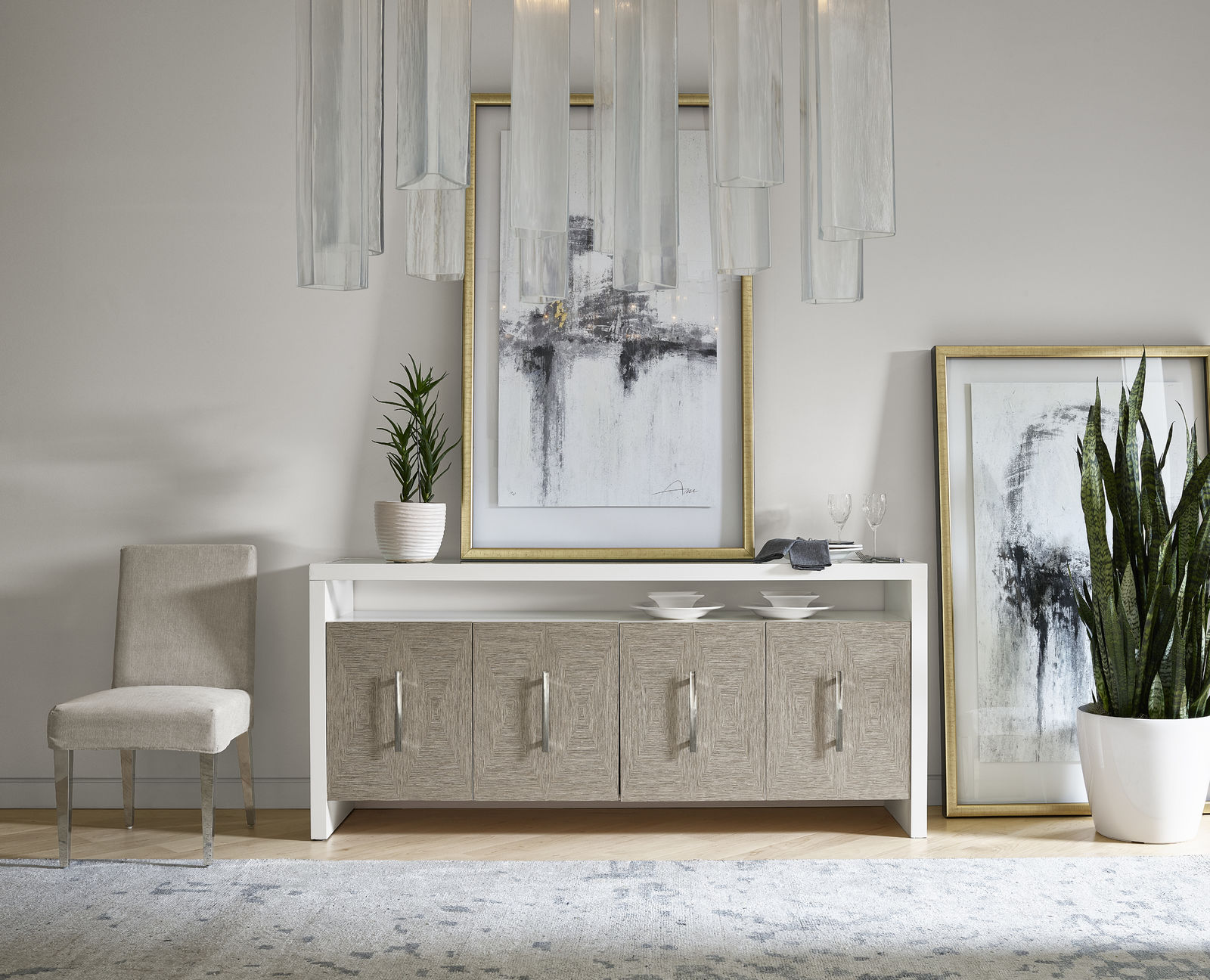 2.    Pick Interesting Chairs
A simple way to amp up your space is by swapping out your dining chairs for more modern, interesting silhouettes. This is a relatively easy switch without changing things up *too* much.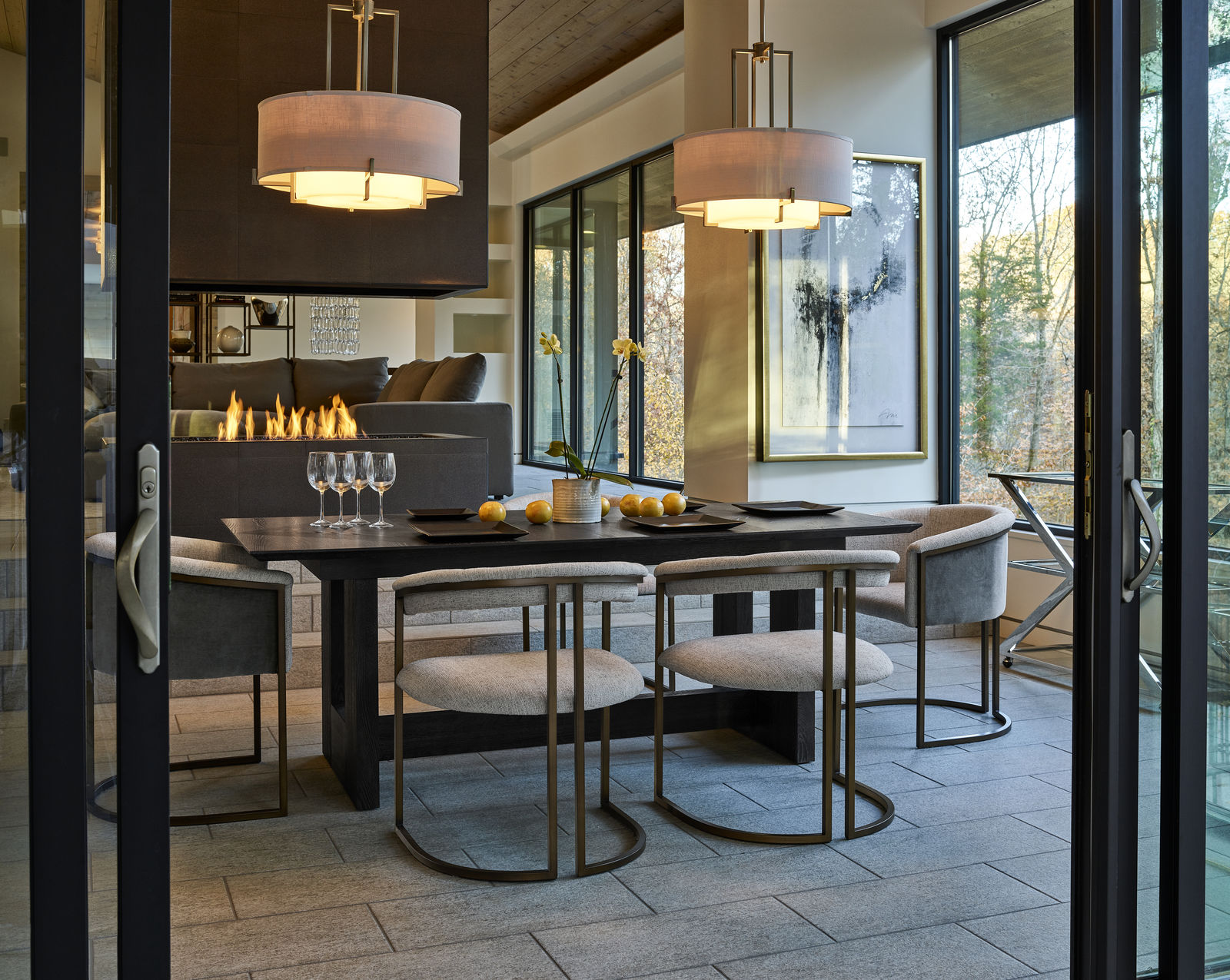 3.    Strike a Balance
Whether you prefer a symmetrical space, or opt to bring synergy with an asymmetrical assortment, it is imperative that your dining room design promotes harmony and balance. Pay attention to chair and lighting placement as well as the color palette if you're trying to discover a refreshed balance in your space.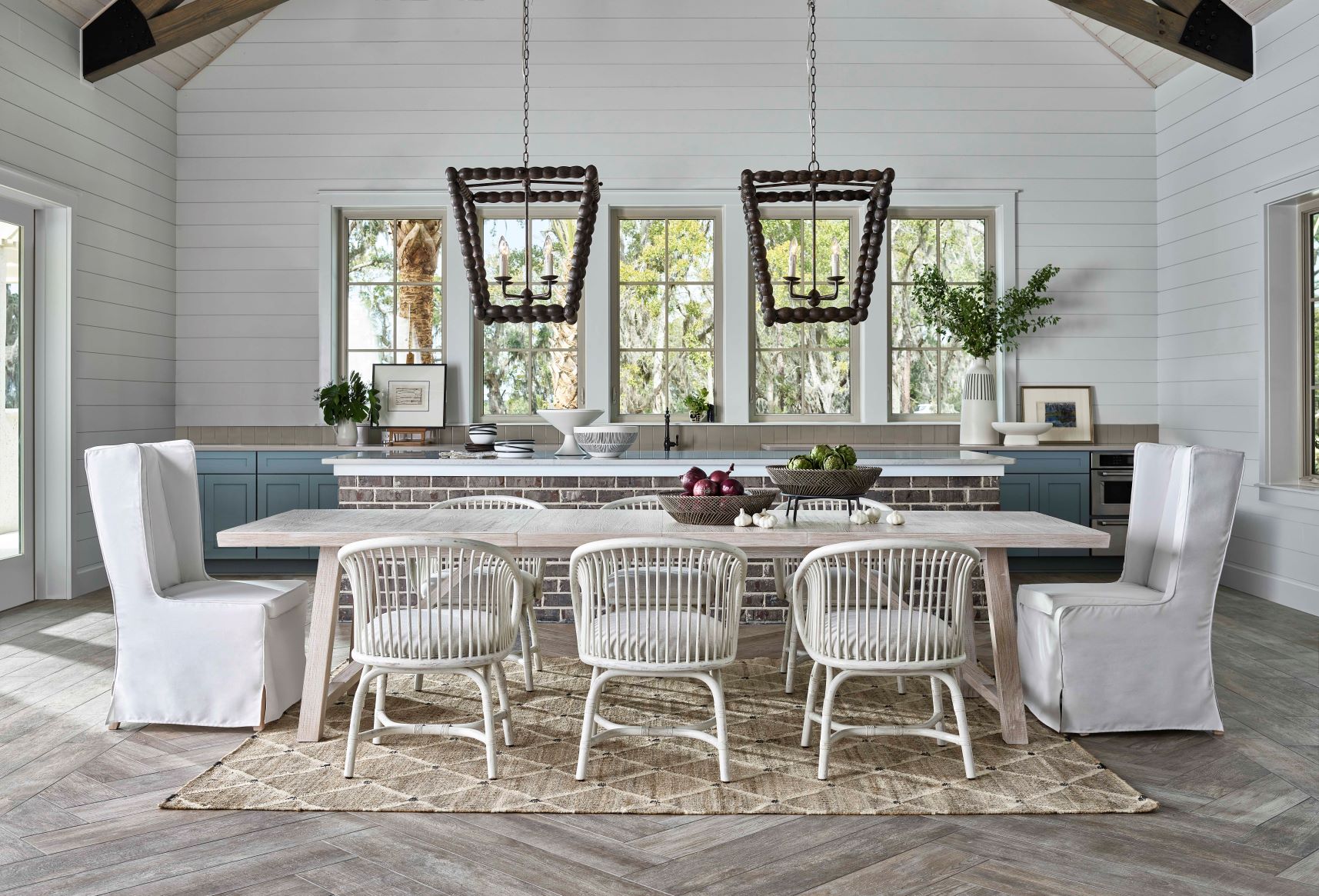 4.   Layer Rugs
Layering multiple rugs is an easy way to bring major texture in while also framing your dining room table and chairs, which is especially helpful when you have an open plan space.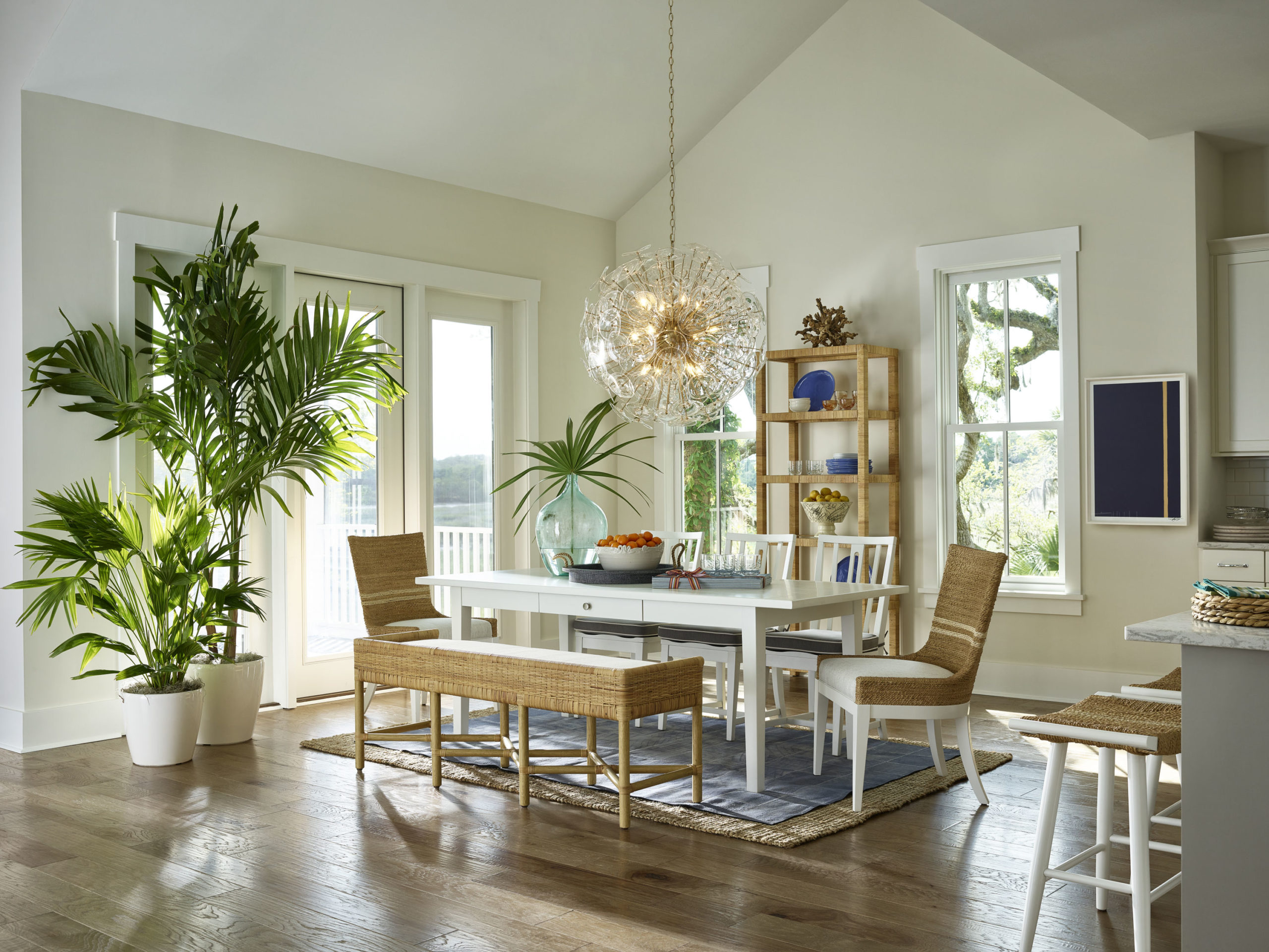 5.    Add Shine with Gold Accents
Since dining areas tend to be a little on the fancier side, incorporating small pops of gold accents will help elevate this space with a dash of chic sophistication.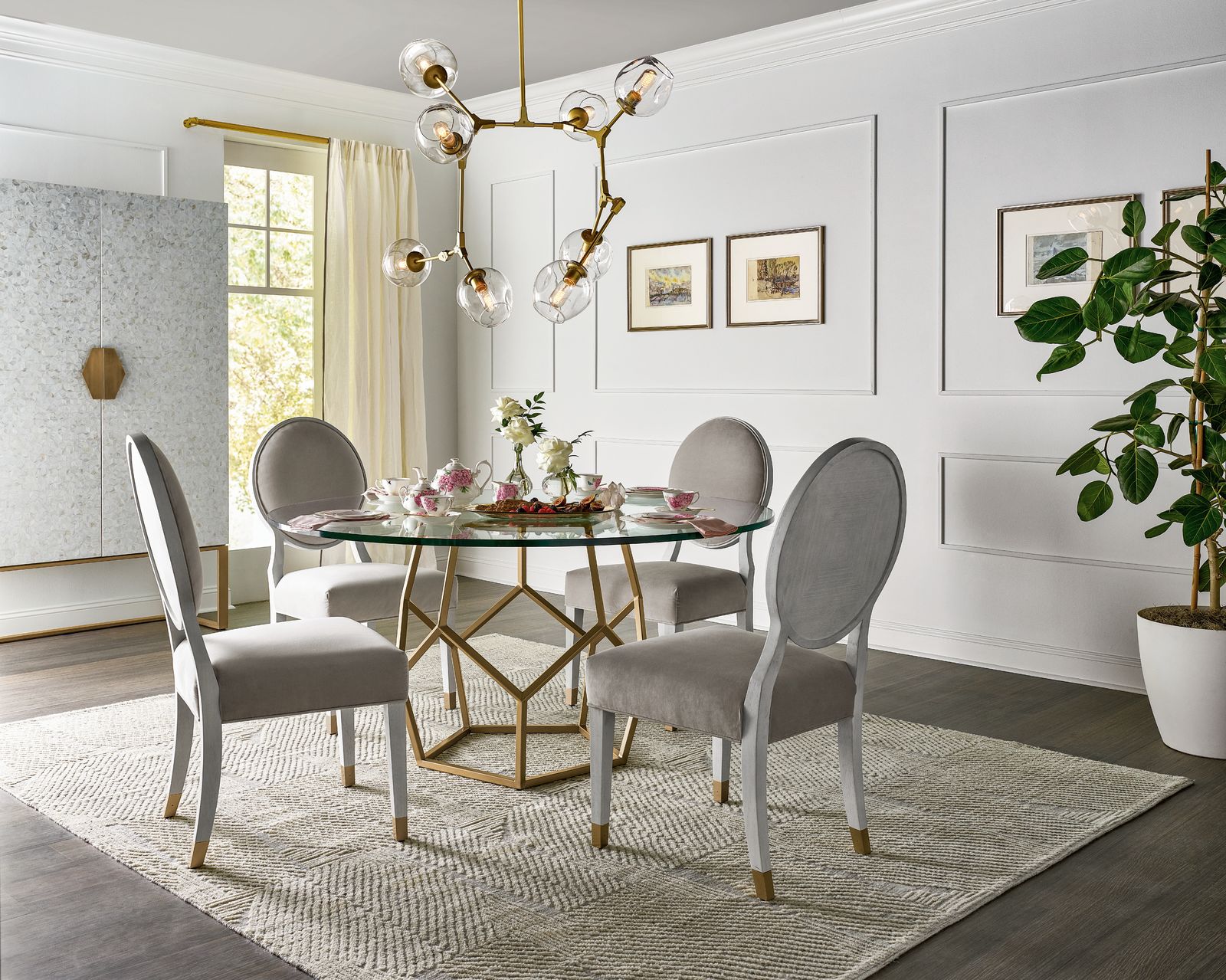 6.    Opt for Mimimalism
An important rule of thumb for dining spaces, or really any space in the home, is that less is more! When possible, go minimalistic with décor and avoid any unnecessary clutter.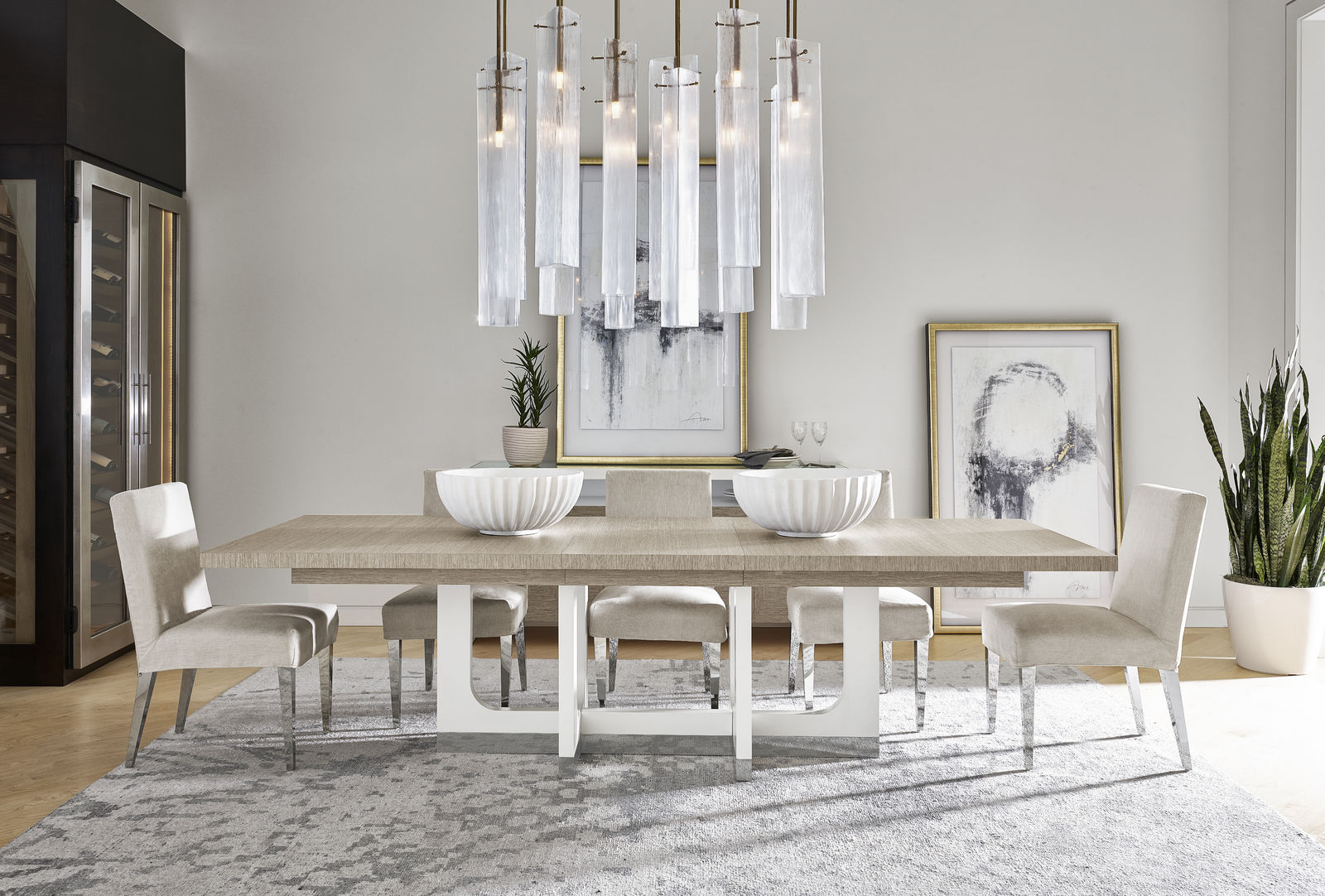 7.    Incorporate Bold Lighting
Nothing sets the mood quite like a bold lighting statement. Whether you select an eye-catching chandelier or a pair of dramatic pendants, this is one design update you won't regret.
8.    Include Unique Wall Accents
Decorative moulding is becoming more and more popular, especially in dining spaces. This is a great way to add subtle dimension and texture to walls that might seem a little bland. Plus, it is often a project that you can easily DIY, so why not?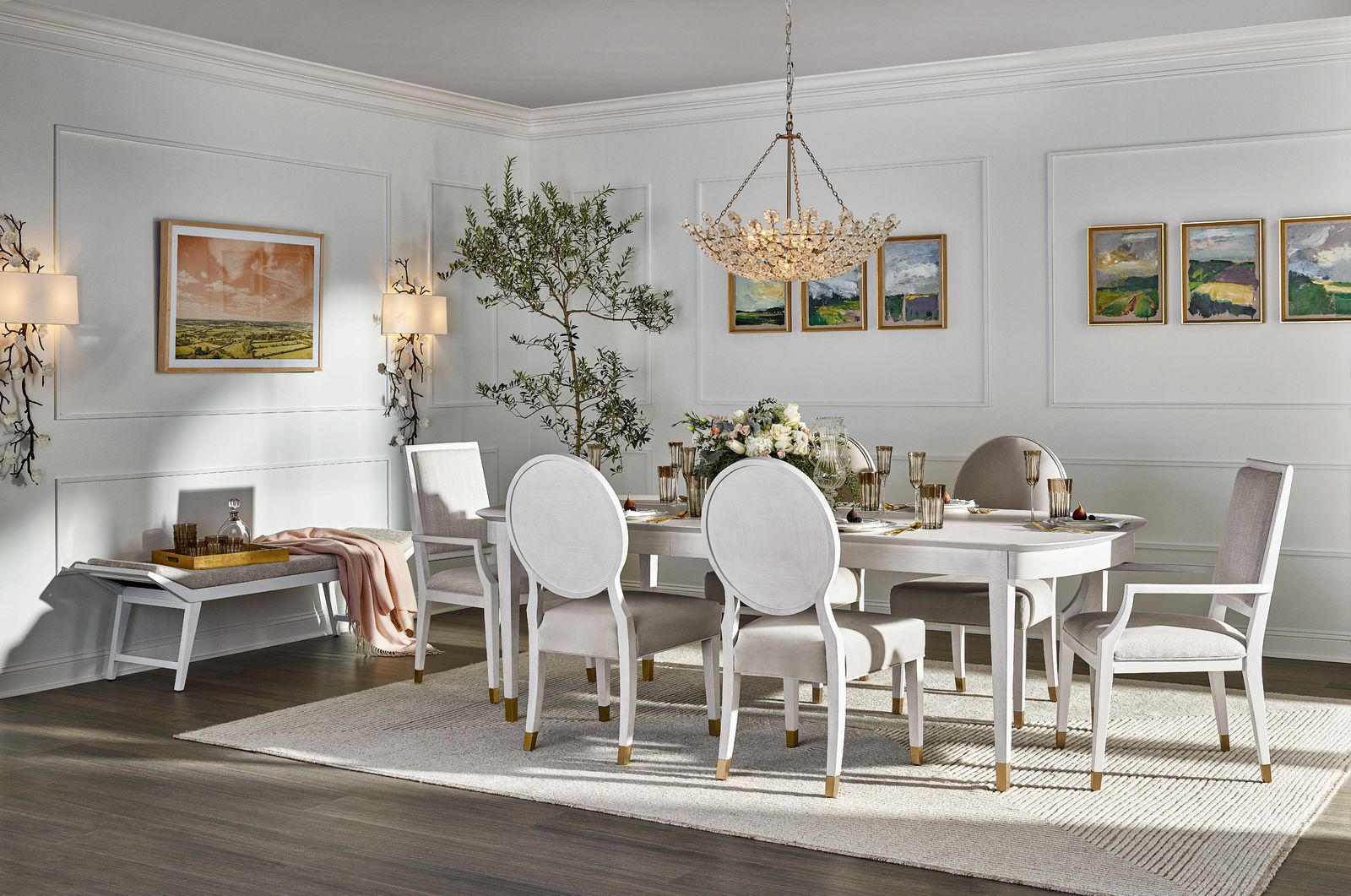 9.    Add Bar Storage
Just like with your tableware essentials, you also need a nifty place to house all of your libations! Whether that be in a bar cart, a bar tray, or a fully-interior bar cabinet, the choice is yours. Just make sure it is a piece that is both stylish and functional.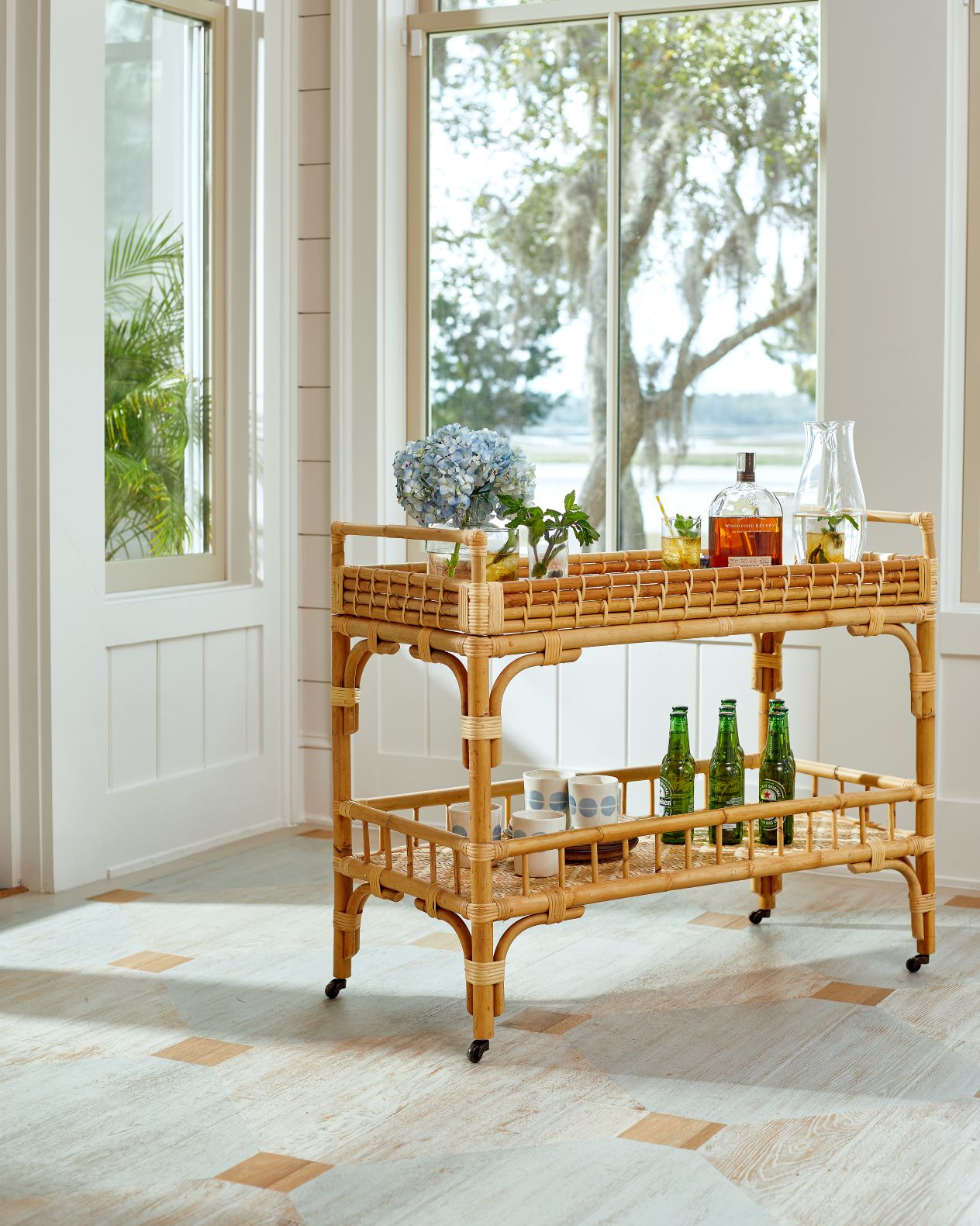 10.    Stick to a Theme
Where applicable, try sticking to a specific design theme. If your dining space has a modern feel, try selecting items with high-gloss finishes and unique silhouettes. If coastal is more your aesthetic, selecting items with natural materials and nautical colors are a safe bet.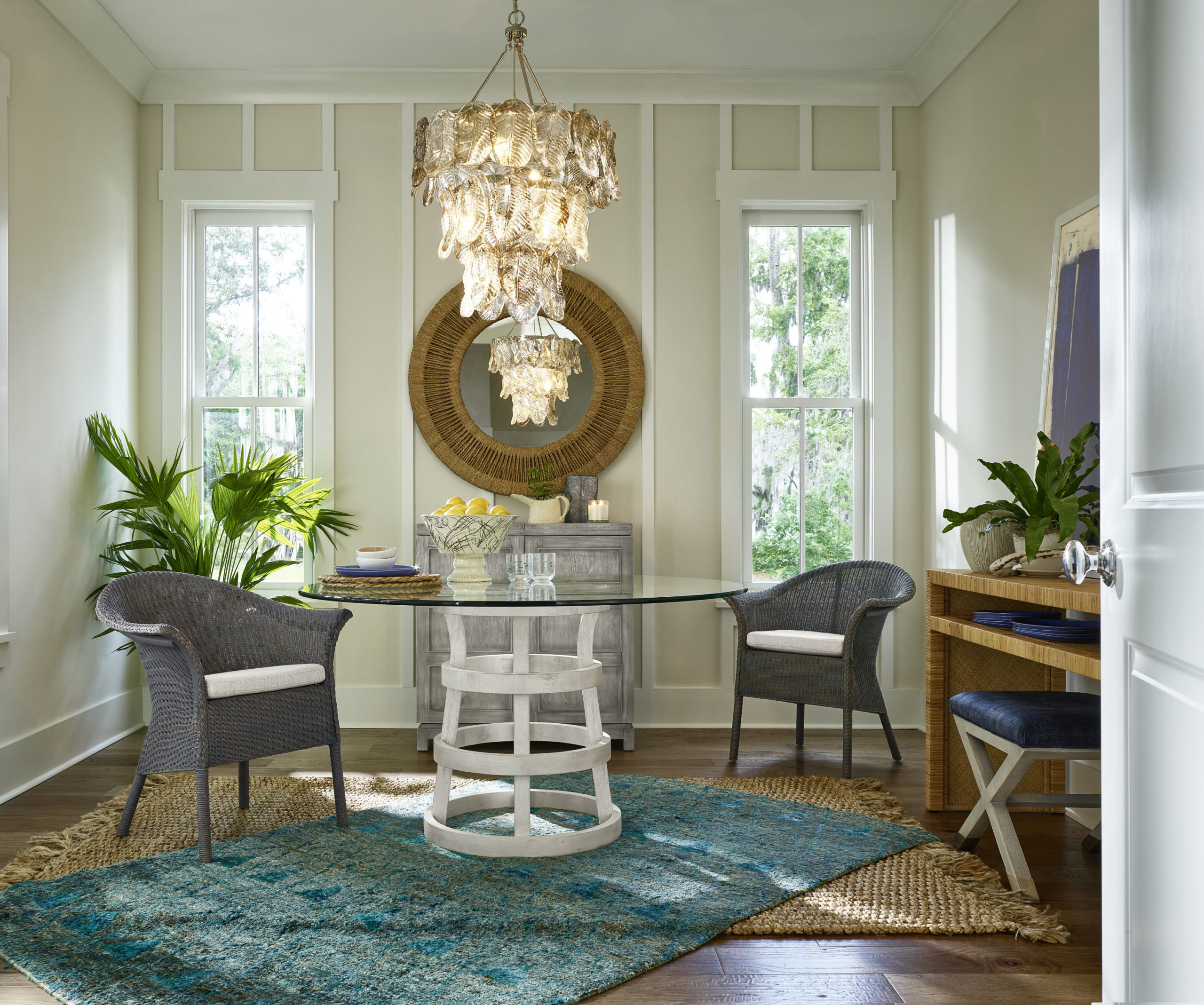 11.     Select an Anchor Piece
If you are starting at the beginning with a new dining room design, it's smart to select one anchor piece. This can be anything from a dining room table, a piece of art, a chandelier or more. Whatever your anchor piece, confirm this first and then plan the rest of your design around it.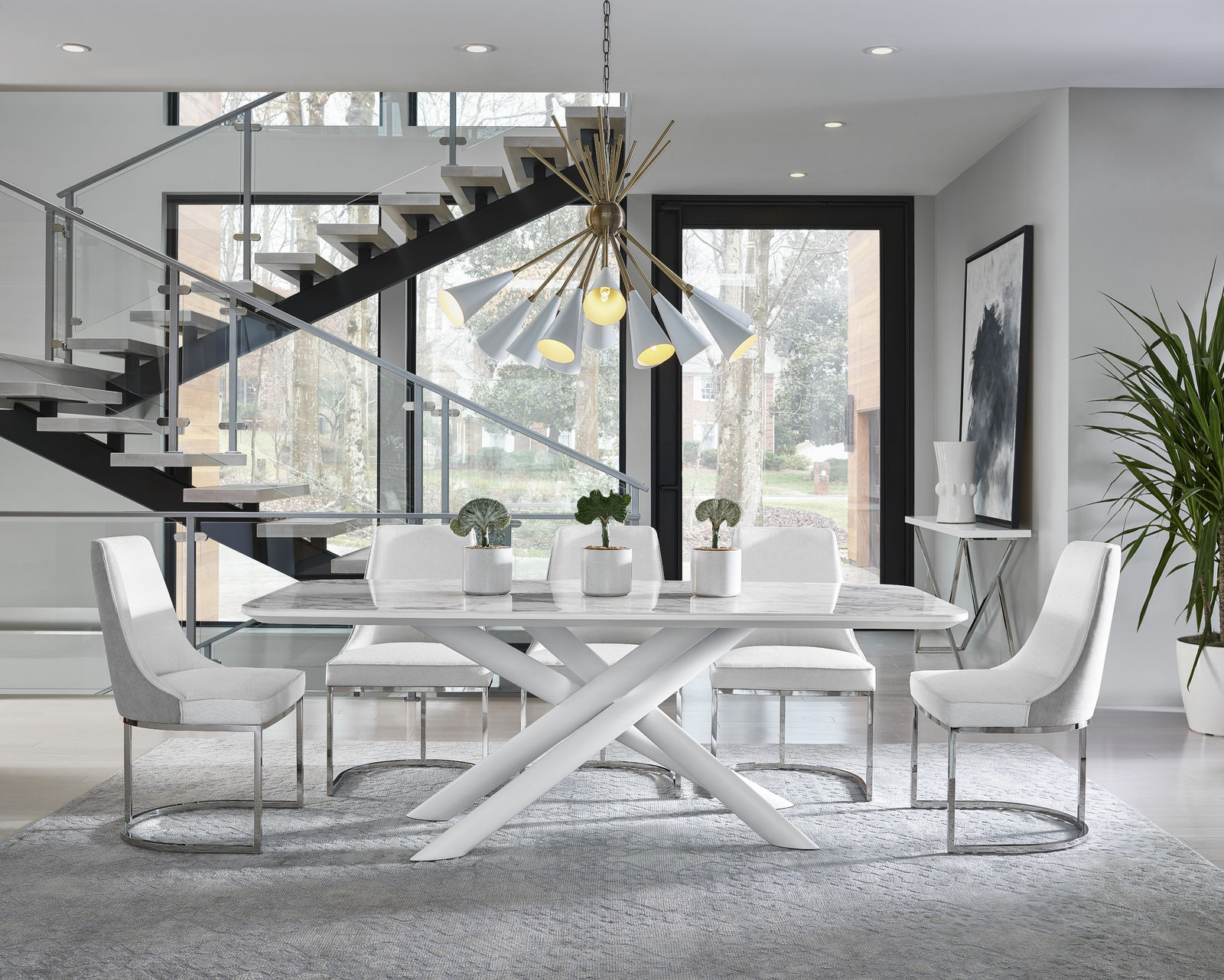 12.    Room with a View
If you have a breathtaking view, make this the focal point! If your dining window overlooks a gorgeous natural space, be sure to put as much emphasis on it as possible.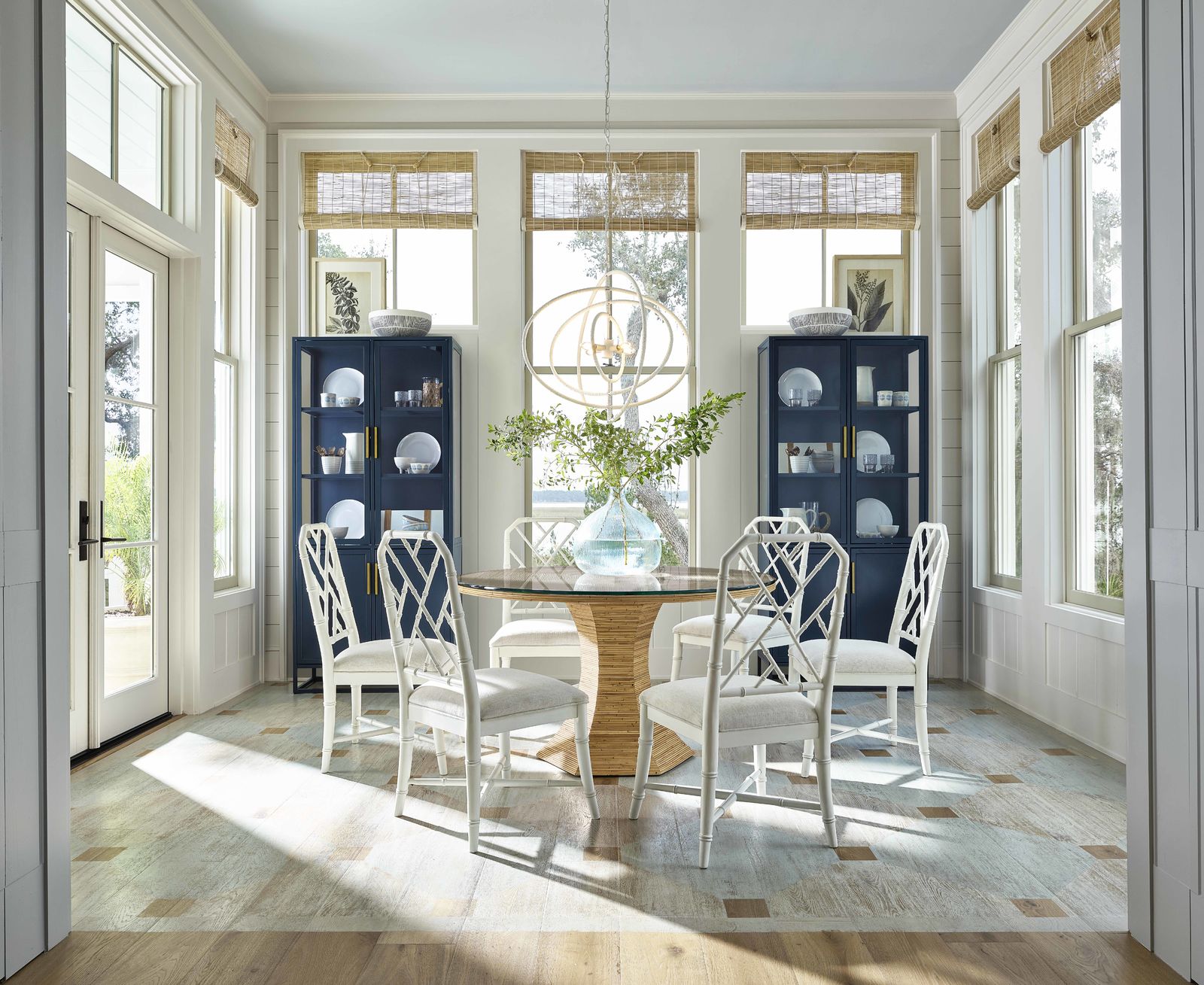 13.    Symmetry
If you're interested in taking balance to the next level, go all in on symmetry. From having identical chandeliers, etageres and more, there are many ways to craft that perfect mirror image.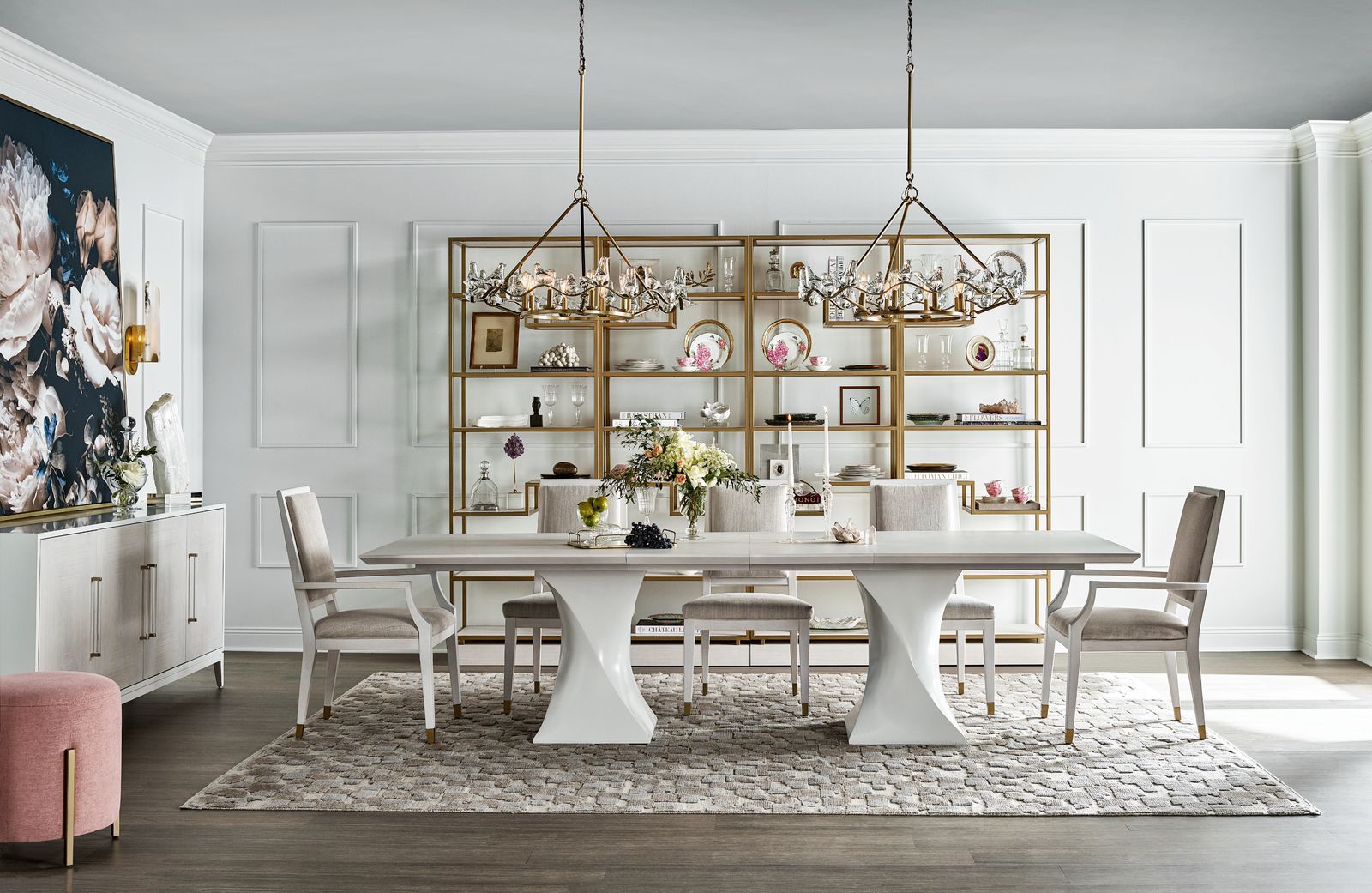 14.   Have Fun!
At the end of the day, designing and updating spaces is meant to be fun, so don't put too much pressure on yourself to get it right. As long as you are making some changes that make you happy, that is all that matters in the end!