This year, we've all been spending much more time at home. And, depending on your living situation, you may or may not be feeling a little cramped in your space by now. If you happen to live in a place that has a small living room, we've got good news for you! With some nifty design tricks, there's a few easy ways you can open up your space to make it feel much roomier than it is. Keep reading for our 9 favorite tips!
1.     Let the Light Shine in
Whatever amount of natural light your living room receives, be sure to play it up at all costs! Natural light not only opens up spaces to make them more warm and welcoming, but it also gives the illusion of a larger space simply by being present.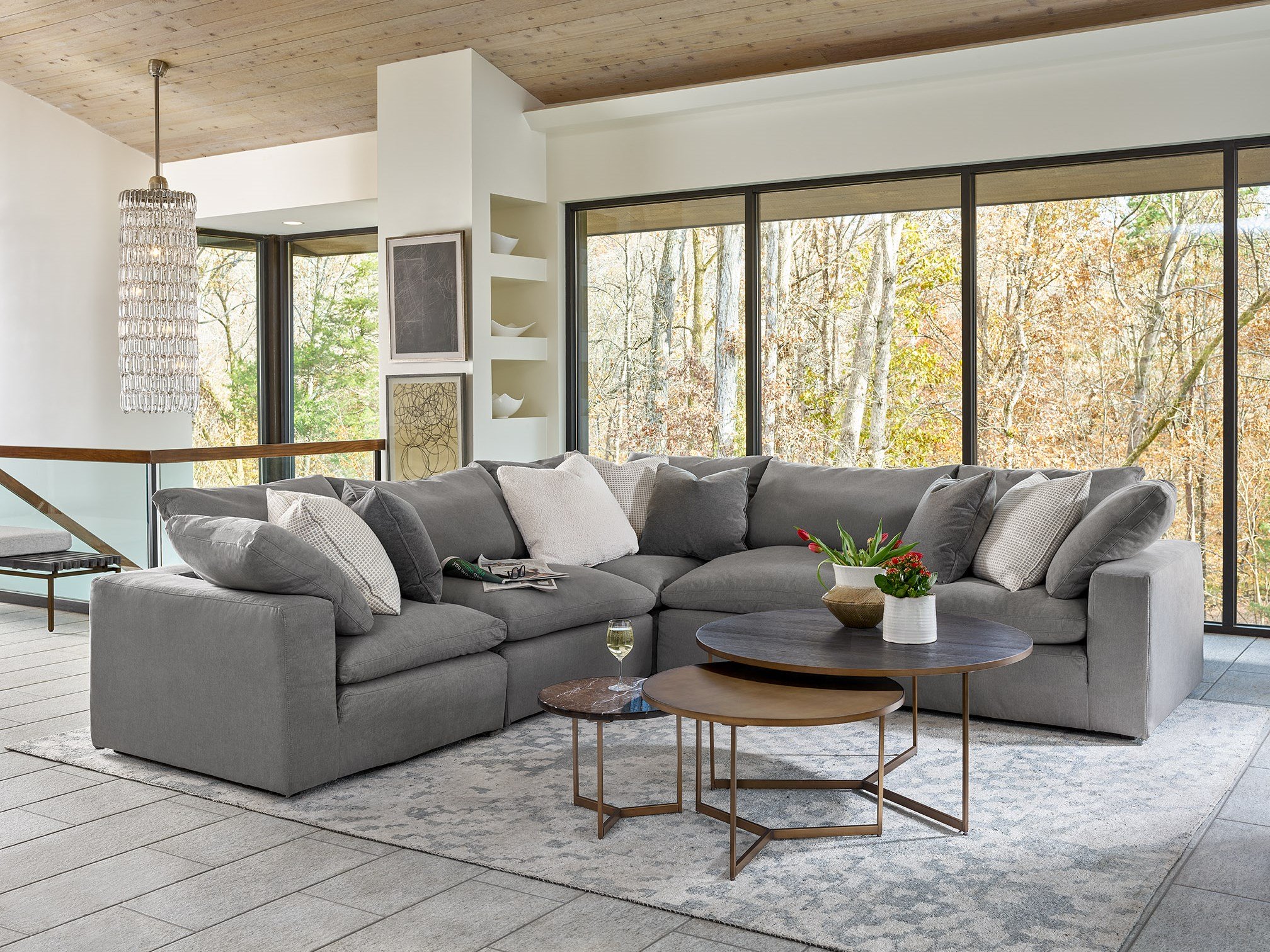 2.     Paint Your Walls White
While we love a bold wall color, if space is a concern for you, we recommend sticking with a simple, crisp white. White walls actually call less attention to the overall size of a room; they also have somewhat of a similar affect as natural light in terms of organically opening up a space.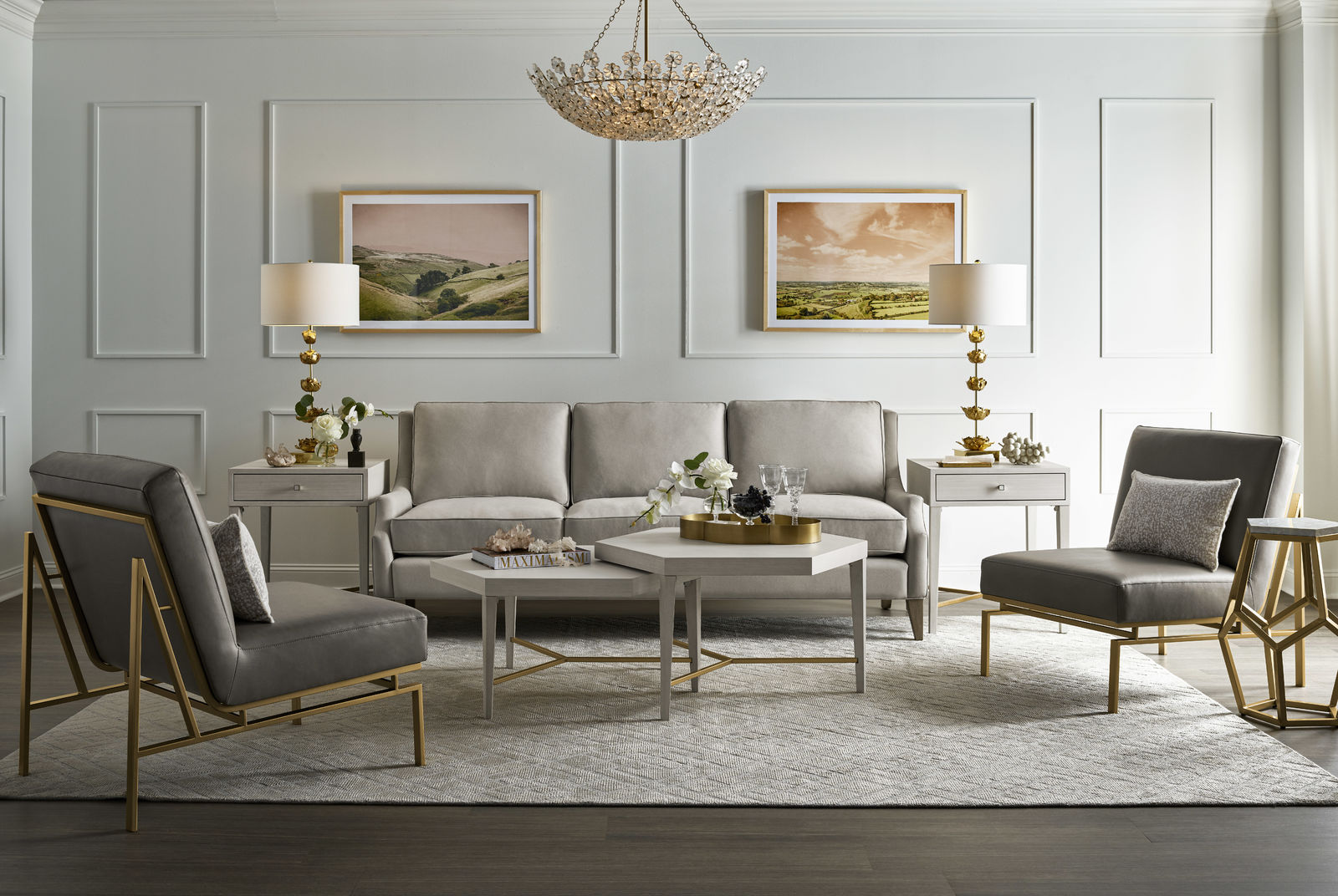 3.     Ottomans in Place of Coffee Tables
When trying to make a space appear bigger than it is, we suggest using ottomans in place of the classic coffee table option. First, fabrics tend to create a softer overall illusion. And secondly, ottomans also provide extra seating when you need it!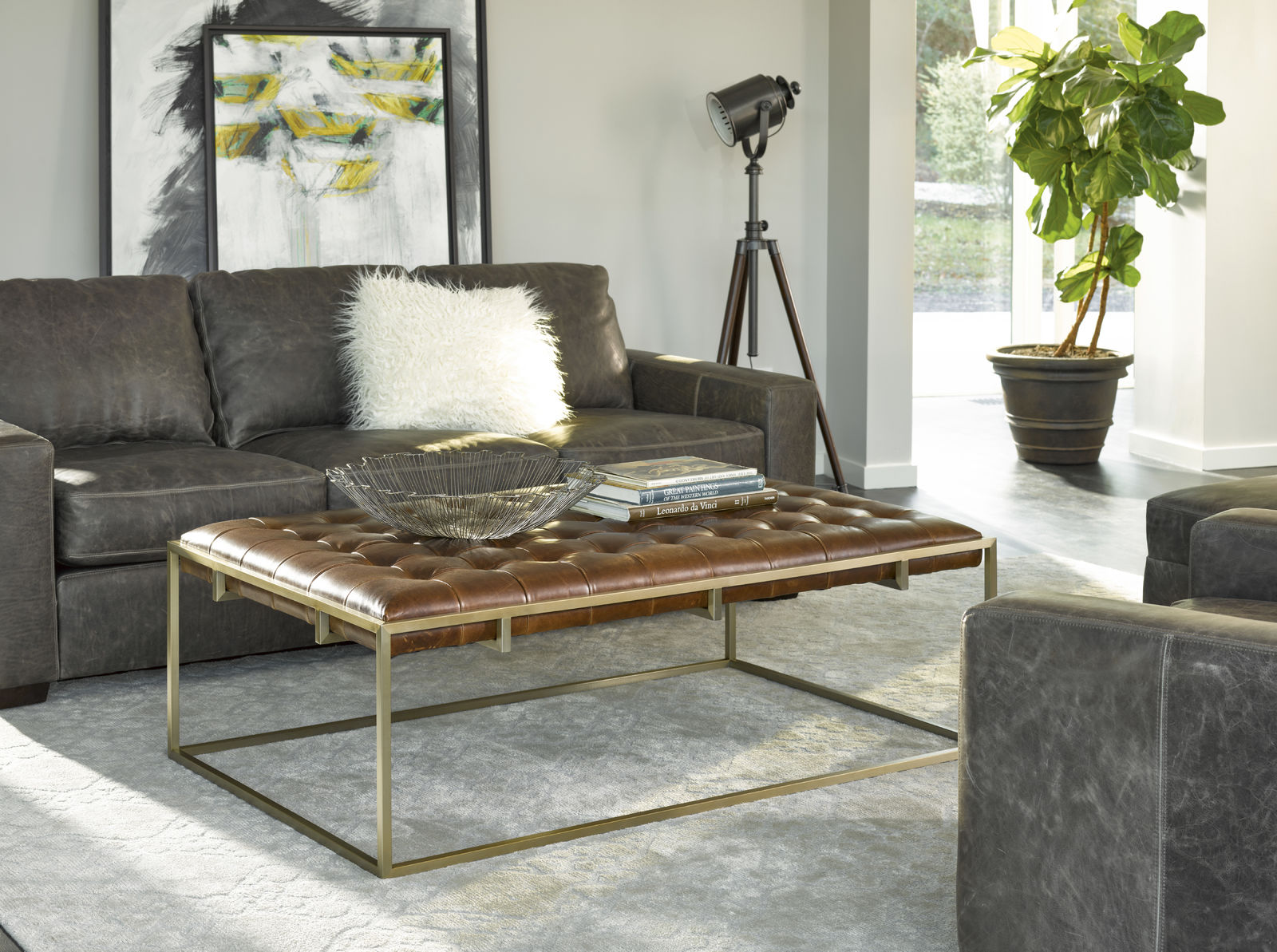 4.     Cozy Seating Options
If you don't have a lot of room to work with, be sure to organize your seating in a way that purposely looks cozy. A sofa along with a few smartly placed side chairs can give off an intentionally intimate vibe, rather than looking cramped in and too close for comfort.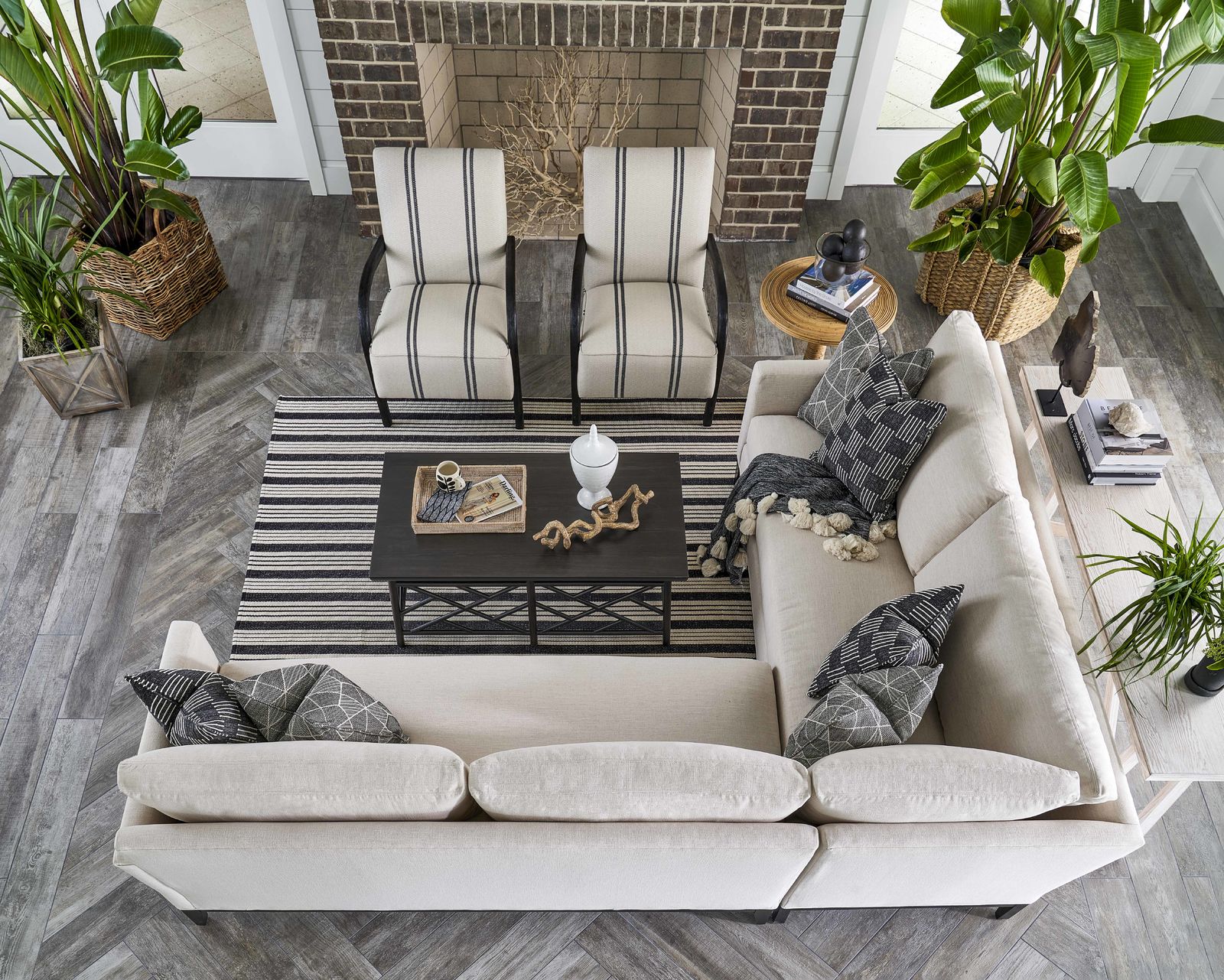 5.     Get Reflective with Mirrors
This trick is an oldie but a goodie! If you are feeling a little tight on space, the addition of a mirror will instantly open up spaces to make them seem larger than they are. Simply choose a mirror that fits your room's aesthetic and you will be good to go.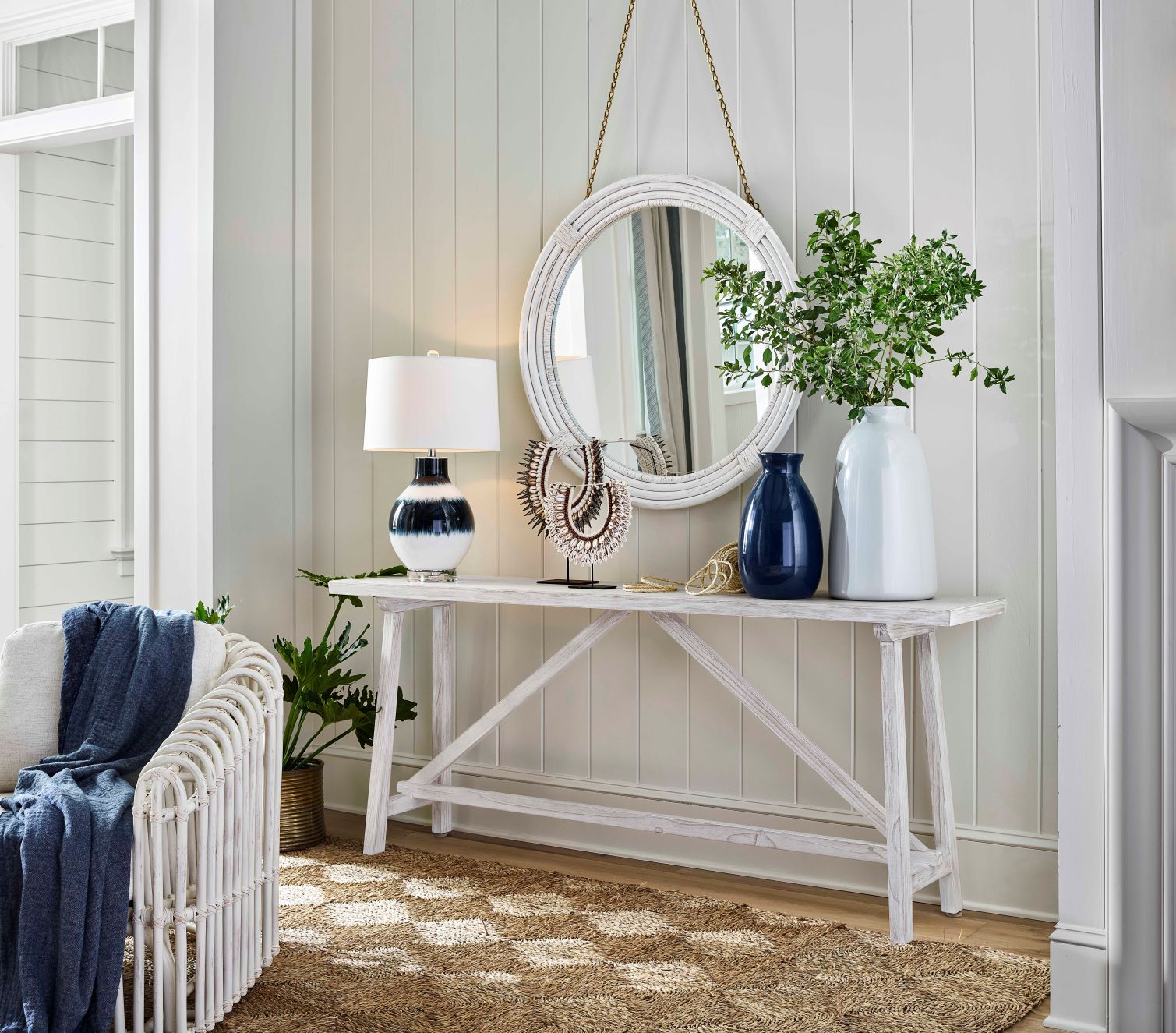 6.     Multipurpose Functionality
Who says that a living room can't serve more than one purpose? When you are low on space, you have to make do with what you can! Try designing your space to serve as a living room/office combo, or a living room/reading room — it is the perfect way to make the most of your square footage.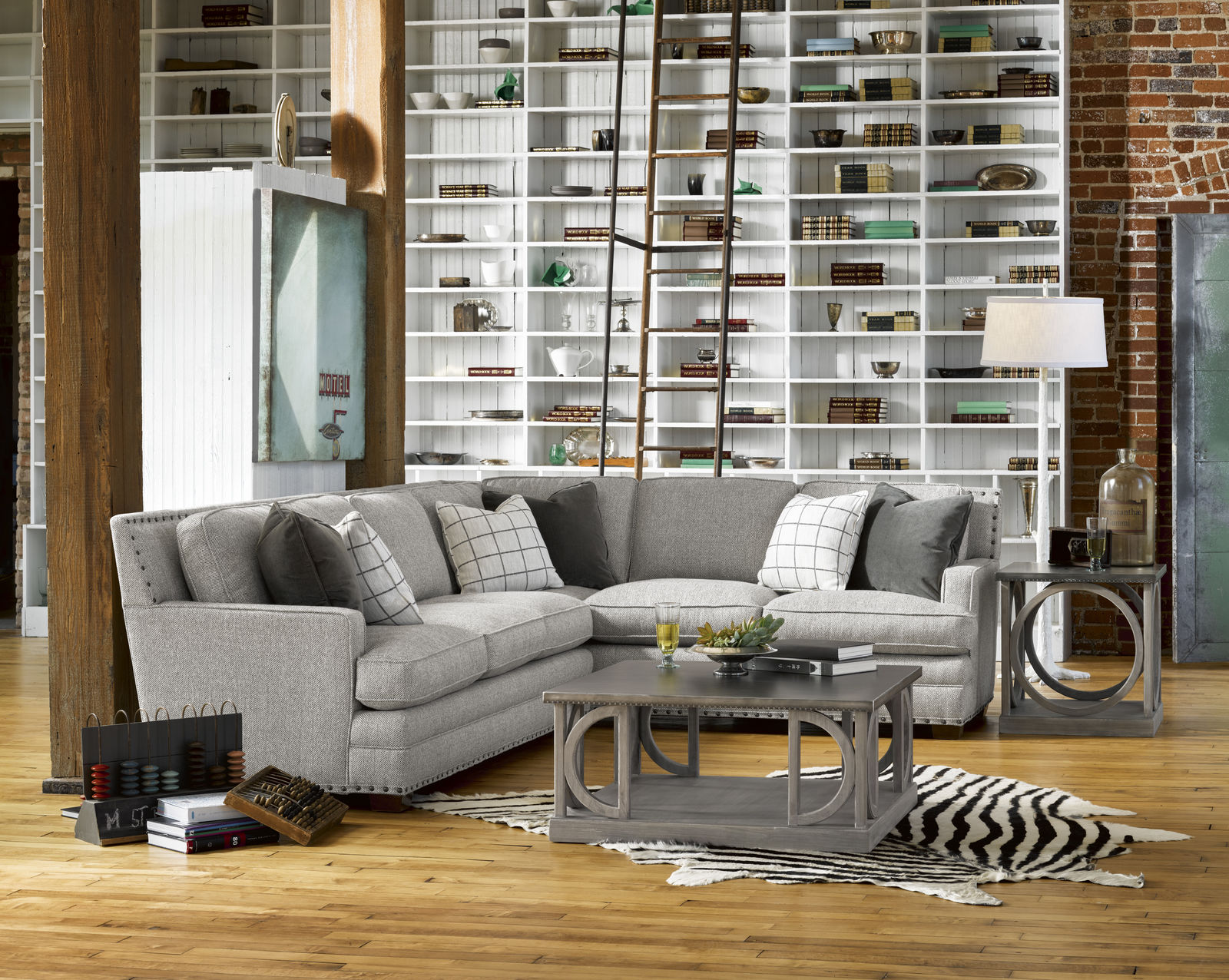 7.     Implement Scale & Symmetry
Symmetry is one of our favorite design tricks because the right amount of balance really can trick the eye into perceiving a room as larger than it is! With just the right placement of bookcases, chairs, tables and more, a mirrored room set-up will promptly open up your living space.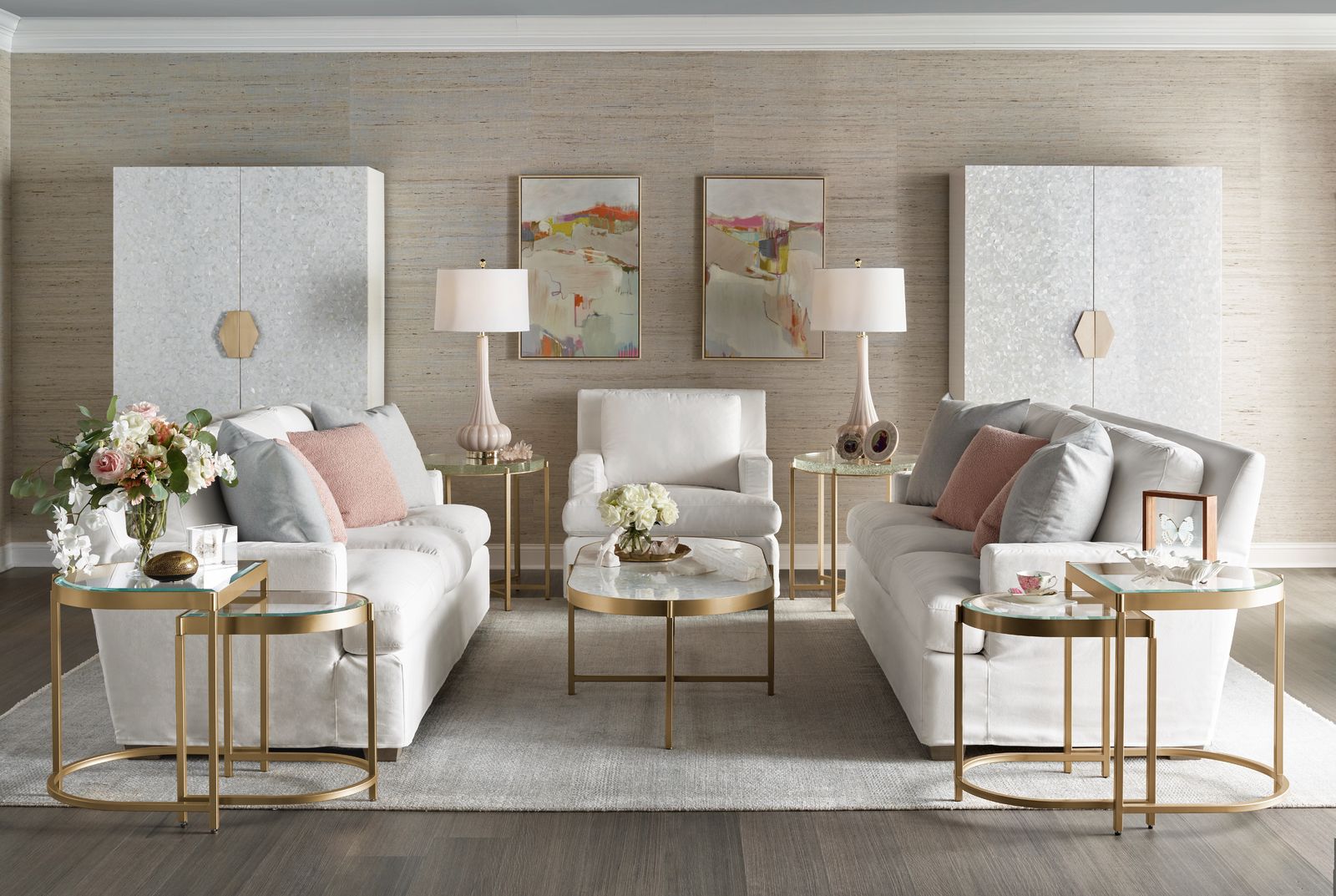 8.     Large Area Rugs
An oversized rug in a smaller room will trick the eye into thinking the room is more open than it is. This is a fun place to incorporate some color or pattern to really make a statement and break down spatial barriers.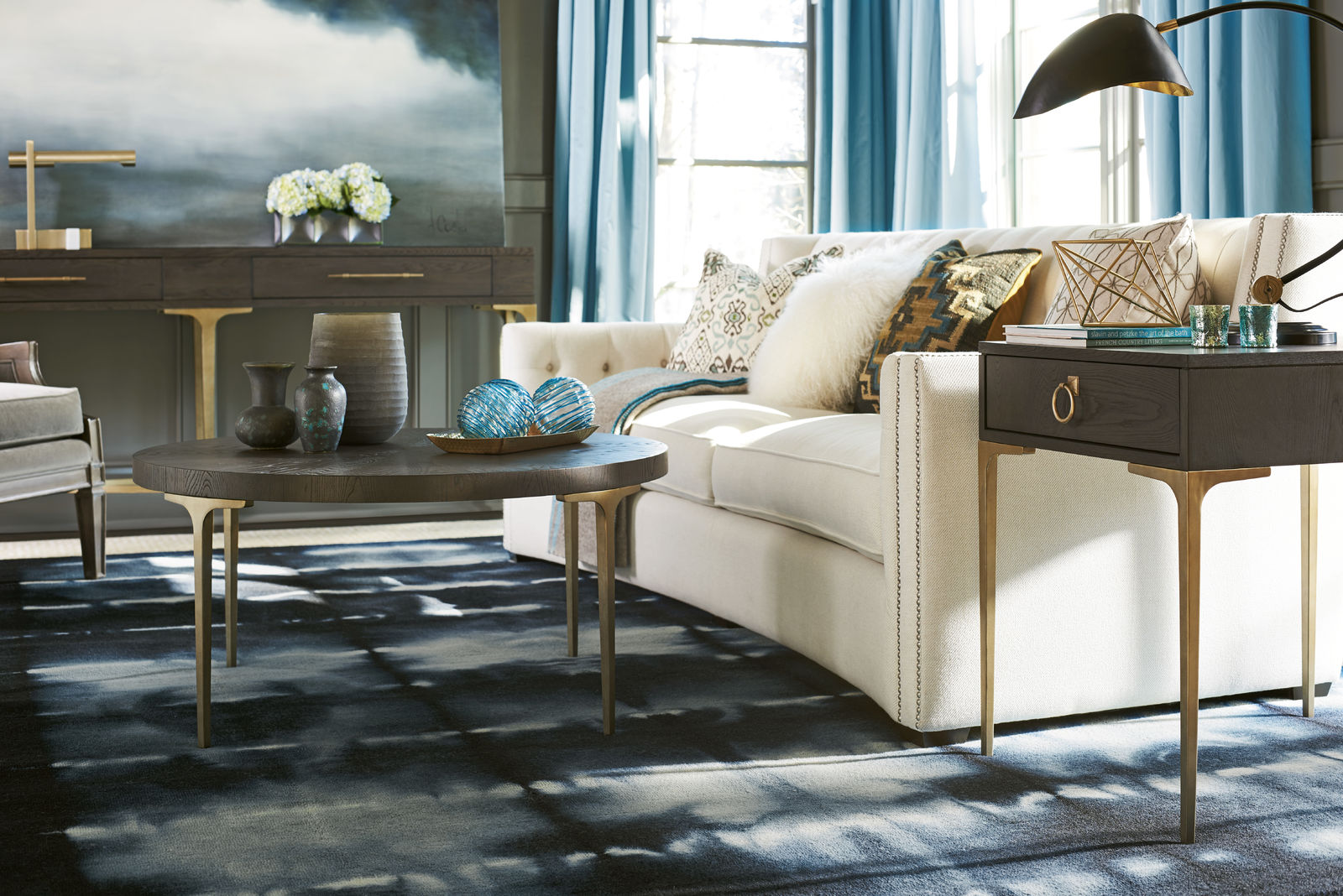 9.     Carefully Placed Artwork
Meticulously placed artwork and gallery wall assortments is another favorite when opening up a smaller space. Not only is this a great way to add some texture and dimension to your space, but it also moves the focal point of a room up, making spaces seem much more sizable.