Our winter mood is all about coziness, warmth, and close family.
That's precisely why we love the intriguing dynamic that the Love. Joy. Bliss. Miranda Kerr Home collection brings to this dreamy, intimate season. Filled with soft pinks and neutrals, welcoming textures, and clean lines, this collection makes cozying up at home much more alluring and aesthetically pleasing.
Read on for some of our favorite Love. Joy. Bliss. collection moments and how they inspire us as the temperatures outside continue to drop.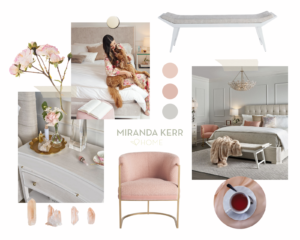 One of the key standouts of the Love. Joy. Bliss. collection is keen attention to texture.
From plush upholstered headboards to side chairs and sofas draped in inviting fabrics, this collection is all about the indulgent details. Pair with a lush blanket, snow falling outside the window, and a warm cup of coffee or tea for a thoroughly cozy moment and complete sensory experience.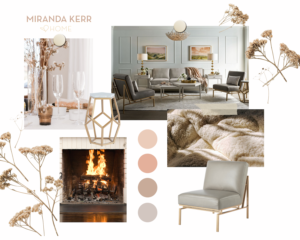 Winter is all about simple pleasures and quiet moments.
A well-deserved glass of wine at the end of the day, a crackling fire in the fireplace, and a peaceful evening spent with a favorite book are some of our favorite seasonal delights. Miranda Kerr Home's simple silhouettes and soft modern aesthetic are designed for both style and function, and are the perfect complement to your favorite cozy endeavor.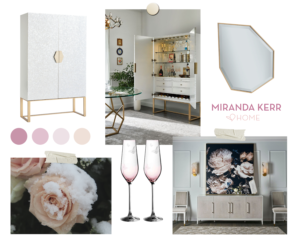 This season also reminds us of our need for connection.
Between the holidays, Valentine's Day, and the desire to snuggle in close on a cold winter's night, we can't help but see winter as the most intimate season. No matter what love looks like to you – a romantic table set for two, sharing stories and memories, or mixing and enjoying winter cocktails at your home bar – the Love. Joy. Bliss. collection offers furnishings to express what's in your heart.
Our favorite thing about the Miranda Kerr Home Love. Joy. Bliss. collection?
This eternal collection transitions perfectly into Spring, Summer, and Fall. Explore the collection today and tell us, which piece is your favorite?