Selecting the perfect rug seems easy enough, but once you start measuring your space and shopping around you may have some questions. Like, how large of a rug do you actually need to buy? Does all of the furniture in a room need to fit on top of the rug? Or, are there other creative ways to style it? Read on as we break down some of our favorite ways to place a rug in three major living areas of the home.
Bedroom

·      Halfway Underneath The Bed Frame
We love this halfway proportion for a few reasons. First, if you have beautiful hardwoods in your space, you don't want to cover those up! This option lets the flooring of your space still add to the overall aesthetic, while framing the cozy rug of your choice. Also, if you are trying to make-do with a rug you already own, this option also works for flexibility purposes so you don't have to purchase a brand new, larger style.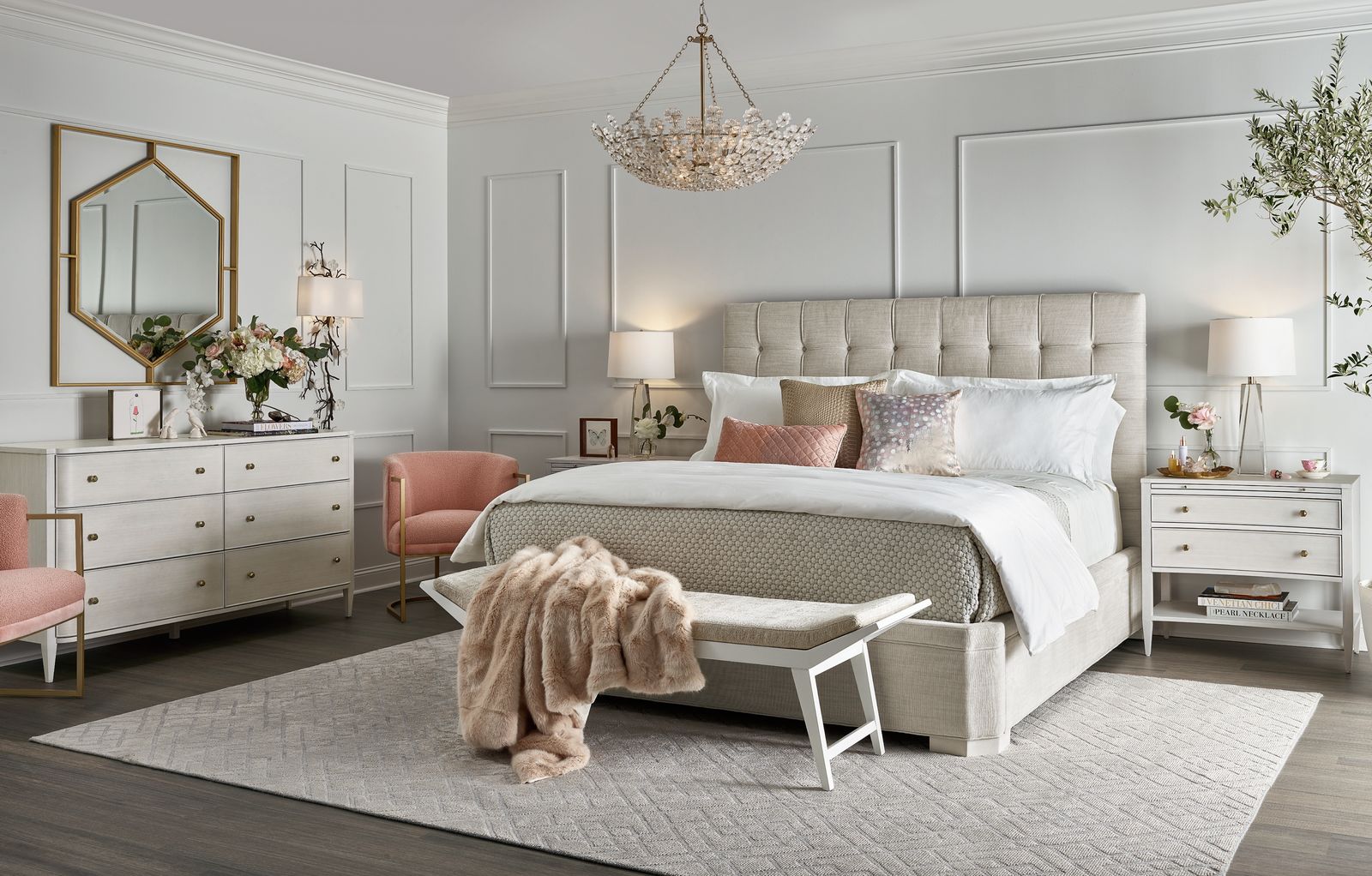 ·      Foot Of The Bed
Much like the option above, the foot of the bed proportion is another creative, slightly more modern way you could style your rug. With this approach, even more of your original flooring will show through, so it's a great option if you want to also highlight your hardwoods. Also, this option provides lots of clean, crisp lines if you are seeking a more refined, sleek vibe.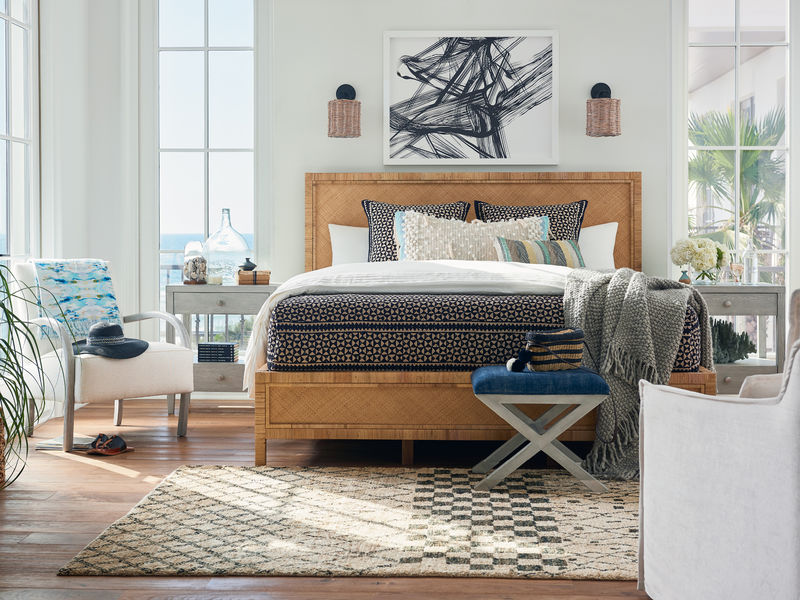 ·      From Wall To Wall
If you find a rug that you just absolutely love, you might want to buy the biggest size possible to fit in your space! In this wall to wall example, all your furniture will sit on top of your rug. Also, this option completely fills a room with texture, color and depth depending on which style you select, which is always a good thing when it comes to design.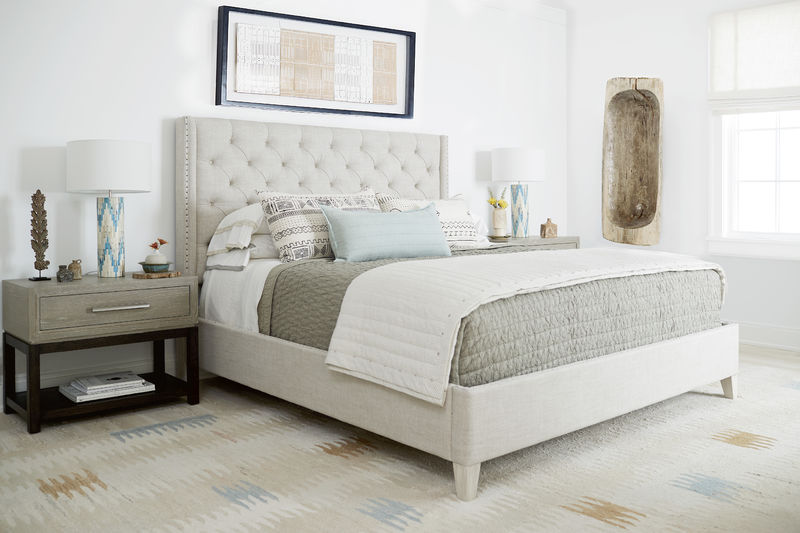 Living Room

·      Two Front Legs Of Sofa & Chairs On Rug
When it comes to rugs in living areas, the age-old question of furniture legs on or off always comes into play. The good news is neither way is wrong! In this scenario, placing the front legs of the sofa on the rug as well as any side or accent chairs creates a bit of an optical illusion. Even if the rug doesn't extend from wall to wall, placing it in such a way makes it appear larger than it is.
·      All Legs On The Rug
The all legs on option is a great way to style a rug when you are dealing with especially large spaces. If your sofa doesn't back up to a wall but instead is styled in a more open-air fashion, it is important for the area rug to capture all of its legs, not just the front two. You will also need to style your additional furnishings in such a way that the legs on all side chairs, side tables, etc. are also on top of the rug.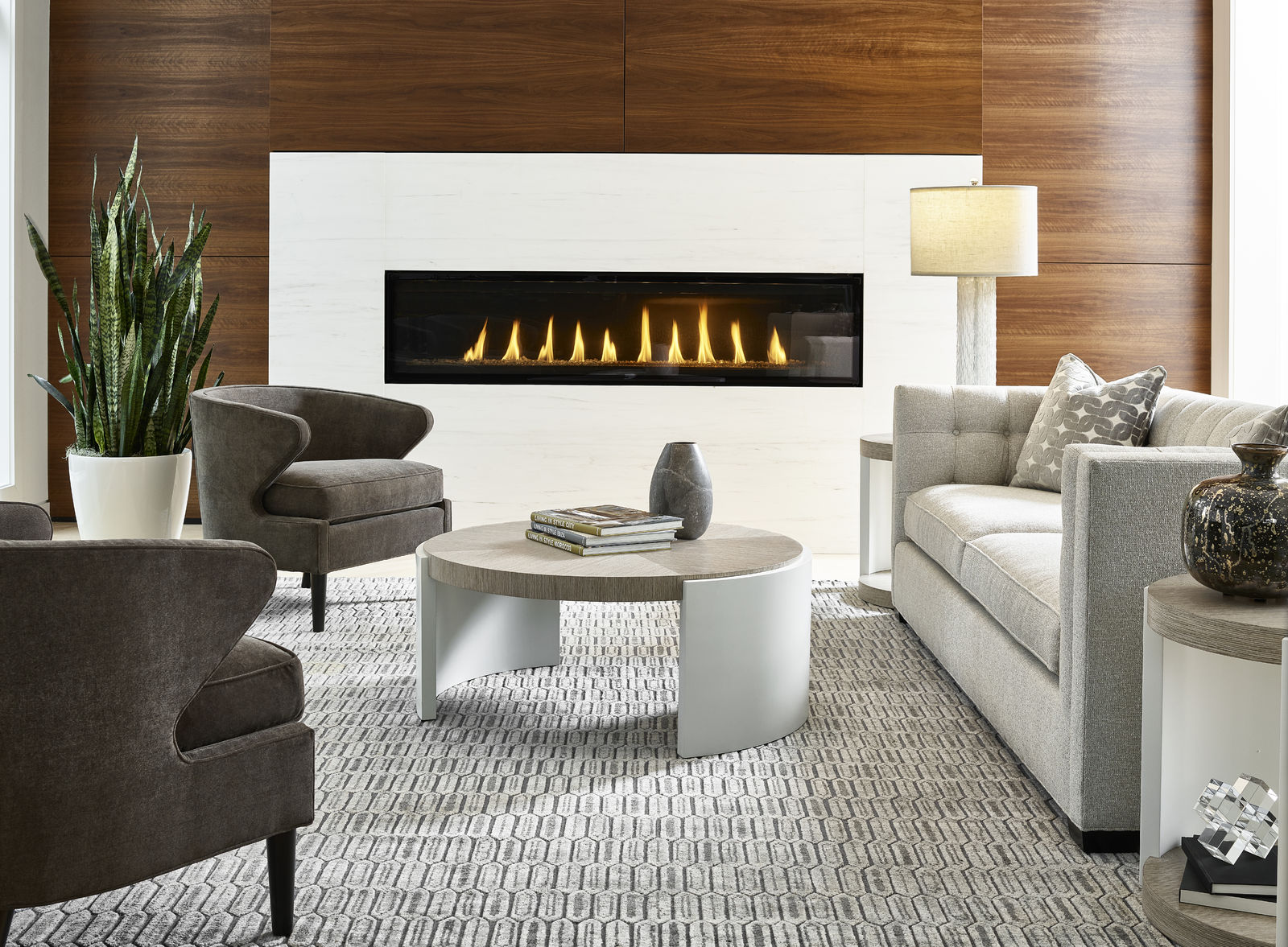 Dining Room

·      All Legs On The Rug
The dining room is another area in the home where the all legs on method typically is your best bet. In this setting, you must be cognizant of the dining chairs moving in and out from under the table. You don't want the edge of a rug to cause a snag or slip, so for aesthetic and safety purposes, ensuring all furniture legs are on top of the rug is the best approach.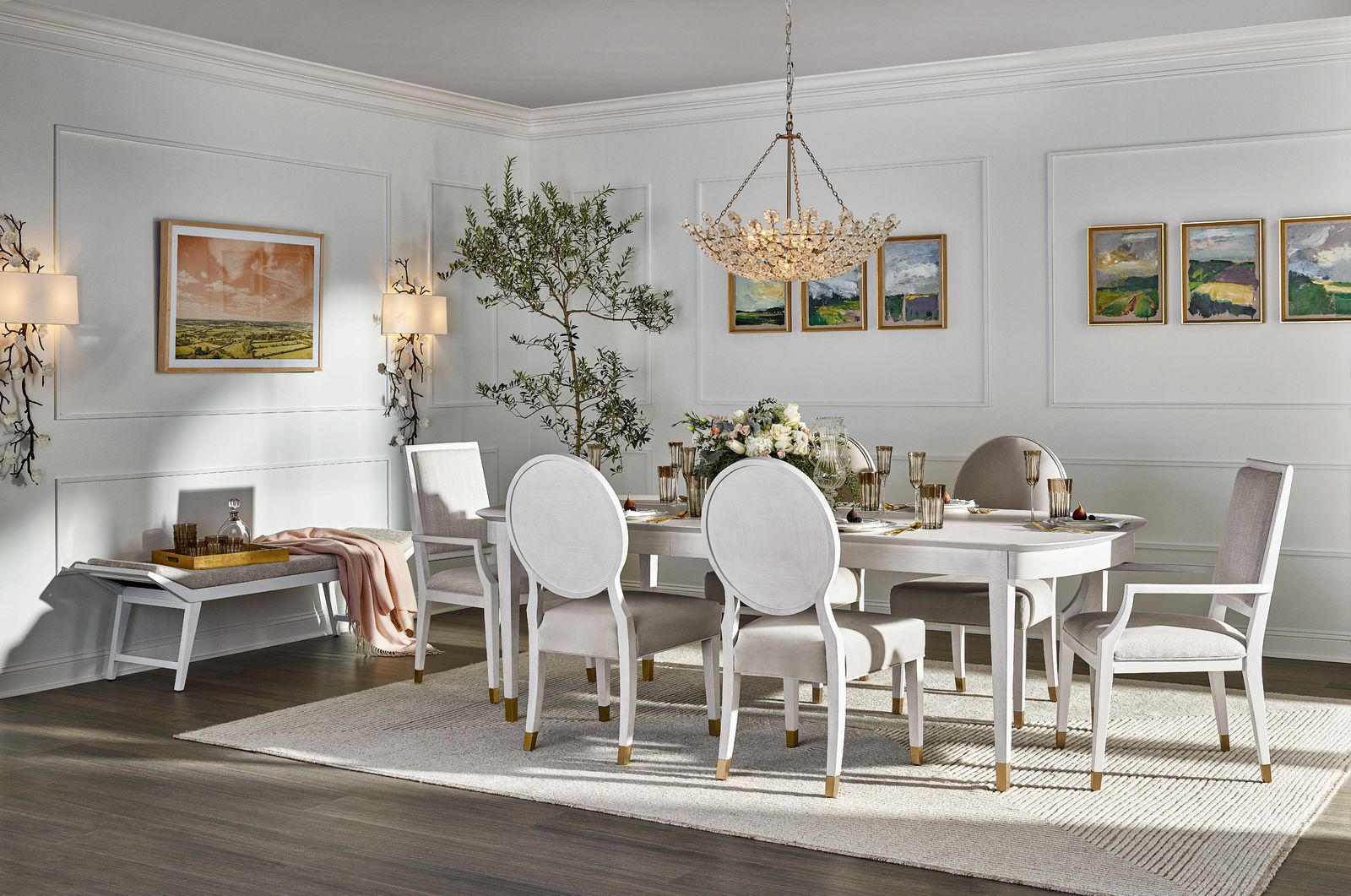 ·      Round Rug to Match Round Table
And, of course, if your dining table is round in shape, it works best to also have a rounded rug underneath! This helps to further enhance the natural aesthetic of your table while mirroring its curvature and soft lines.