Tell us a little bit about House West Design.
Yvonne: House West Design specializes in residential construction and interiors. From plan design to room layout, to interior and exterior finishes, we take a home from plans on paper to a functional space with every detail considered. With our unique mix of combined styles and creative process, our team is able to create innovative and original designs that reflect the homeowner's taste, lifestyle and personality. For our projects, listening to our clients is key in developing a space for them that is timeless, meaningful, and livable. 
At what moment, or in what experience, did you decide to become an interior designer?
Nichole:  I fell in love with the building process very young. I grew up moving around and building homes with my family, I've lived in 17 states. I love seeing a building come to life and being able to contribute to its design. This feeling of accomplishment and creative expression was something I wanted to explore more deeply, so I decided to pursue a career in interior design.
Yvonne: I decided at a very young age that interior design is what I loved and what I was interested in. I would ask my parents to drive me around different neighborhoods so I could look at all the unique homes. I also have floor plans I drew at the age of 10 and I made my Mom renovate my bedroom multiple times. Ultimately, I ended up going to business school and didn't take the leap into Interior Design until 2010 when I met a local builder and the work naturally occurred. 
How long have the two of you known each other?
Nichole: Since about 2016, we met on Instagram of all places.
Tell me about your clients – what kind of work do you do?
Yvonne: We do work for all types of clients, but those who are building a new home are our specialty. The full build, full furnish projects are where the magic really happens. When you plan everything from start to finish right down to the last detail, there is something that happens in the feeling of the home that can't quite be explained. This is because we are able to create a home that is designed specifically to fit the needs and desires of the client. Every detail is considered, ensuring that the home feels like an extension of them. We make sure that all of the elements come together in perfect harmony, creating a space that is truly unique and special.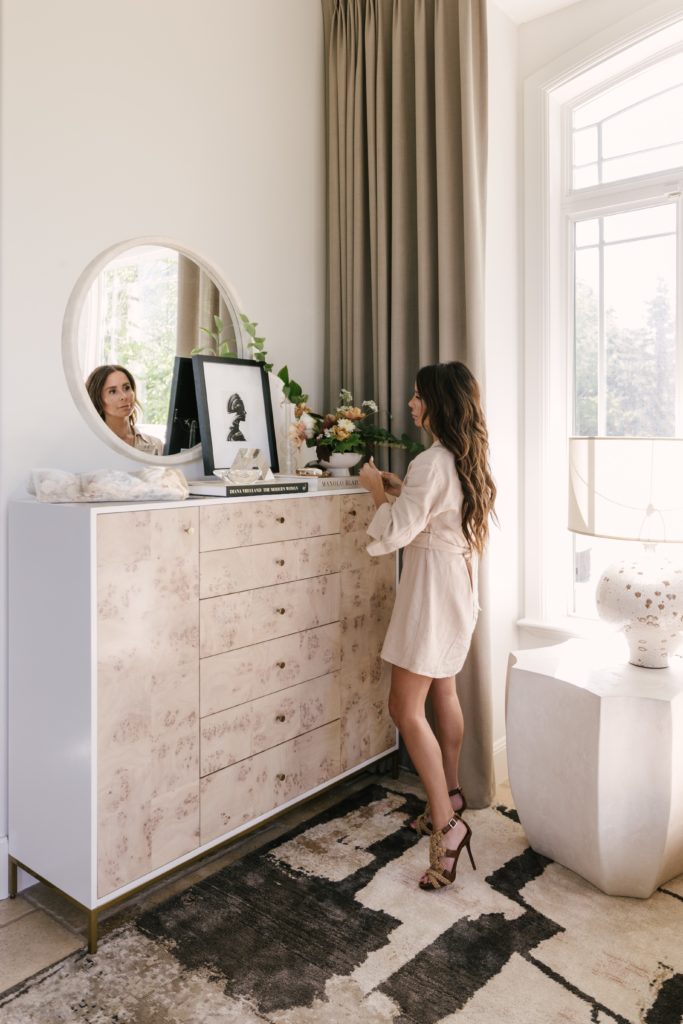 Both of your office locations are in Utah. Are all your projects in Utah as well?
Nichole: Most of our projects are in Utah but in recent years we have taken on projects in Canada, Lake Tahoe, Florida and Cabo. We are open to working in other states if the project is a good fit for our team and the timing is right.
Where do you see your firm in 5 to 7 years?
Yvonne: We love our current team but would potentially consider expanding even more in a few years. Right now, we are just loving our current clientele and the attention to detail we can provide them. Nichole and I merged only three years ago, so a lot of our time and energy has been spent on the back-end portion of the business. I would say in the future, we would both really love to spend more time creatively with our full-service clients. We have plans to curate a House West Design furniture line.
Do you have any quotes that guide your business or your life?
Nichole: "Don't listen to the rules, you need to break the rules. If you listen to the rules then you don't have a voice." – Kelly Wearstler
Yvonne:  "Don't wish for it, work for it." – Unknown
What are the most important qualities to have in a vendor/business partner?
Nichole: We would say organization and communication are most important because a lot of this job involves logistics. We love working with people who are organized, who can communicate well, and who can get the job done and keep our clients happy. 
How long have you known about/been working with Universal Furniture? How did it start?
Yvonne: I have been using Universal Furniture Product since 2015 when I started doing furniture for clients through local furniture stores. We didn't get to see the full product line Universal Furniture had to offer until 2018 when we visited the High Point showroom together. We loved how the showroom was designed. It was very expansive and had a lot to offer in terms of how many skus were displayed. We loved being able to sit on the sofas and feel the textures and quality of the pieces, open the drawers, etc. Nichole and I partnered on our first project together in 2018, which was featured in the 2020 St George Parade of Homes. We hand selected a few of the Universal pieces for that home and loved the quality. 
What makes Universal different, or stand out among other furnishing partners?
Nichole: We love the Universal Furniture line because it stands out, with an attention to detail. Every piece of furniture is carefully crafted to the highest quality and designed to last. We also love the wide range of customization options, allowing our clients to make their homes truly unique.
Do you have some favorite lines or collections from Universal?  Which ones and why?
Yvonne: We are in love with the Love. Joy. Bliss. and Tranquility lines by Miranda Kerr. We had the opportunity to spend the day at Miranda Kerr's home in Malibu and fell in love with the ideas, thoughts, and love behind her cheerfully curated lines. Our goal is to fill our clients' homes with meaningful selections and these lines give us that opportunity. We believe that the carefully chosen items will bring a sense of comfort and joy to all who enter the home and that it will be a reminder to always live in the present moment. We are excited to share these collections with our clients. 
What's your favorite project you've completed using Universal's furnishings?
Nichole: I had the opportunity to incorporate a few of the Miranda Kerr pieces in my personal home including the Halcyon chest, Serenity sofa, and the Love. Joy. Bliss. vanity chair. I love the overall calm feel these pieces have provided. I believe furniture can bring a sense of balance and peace to any space. The Miranda Kerr collections are tranquil and serene, making them perfect for creating a sanctuary in your home. They also bring an element of comfort and warmth, making any space feel inviting and cozy.
Yvonne: We recently had the opportunity to work with the Universal team on a large-scale development project featuring Airbnb properties. The Universal team was extremely helpful and easily accessible to us. We love the fact that every piece of furniture is high quality and a great value for our clients especially in high-use applications. The performance fabrics and transitional designs allow us to create long-lasting designs that will stand the test of time.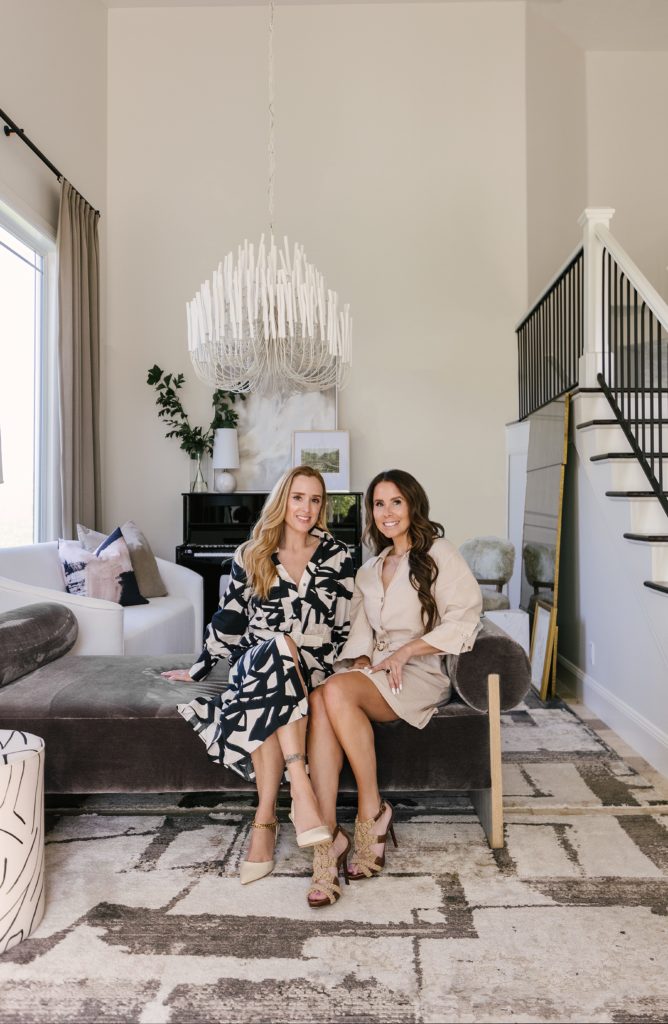 Interviewer:
Mary Leigh Howell
Interviewees:
Yvonne Christensen, Owner, House West Design
Nichole Speirs, Owner, House West Design
Website:
housewestdesign.com
Instagram:
https://www.instagram.com/housewestdesign/
https://www.instagram.com/yvonnehousewestdesign/
https://www.instagram.com/nicholehousewestdesign/