Updating your living room doesn't have to mean a full makeover. Switching out small accents and decorative pieces, or adding a pop of color, can be just enough to freshen up your room without breaking the bank or taking up too much of your time. Read on as we highlight 18 quick and easy ways to brighten up your living room space just in time for the new season.
1.     Throw Pillows
Adding in a new pair of decorative pillows is a simple way to enrich spaces with color, texture, and of course, a little extra dash of coziness.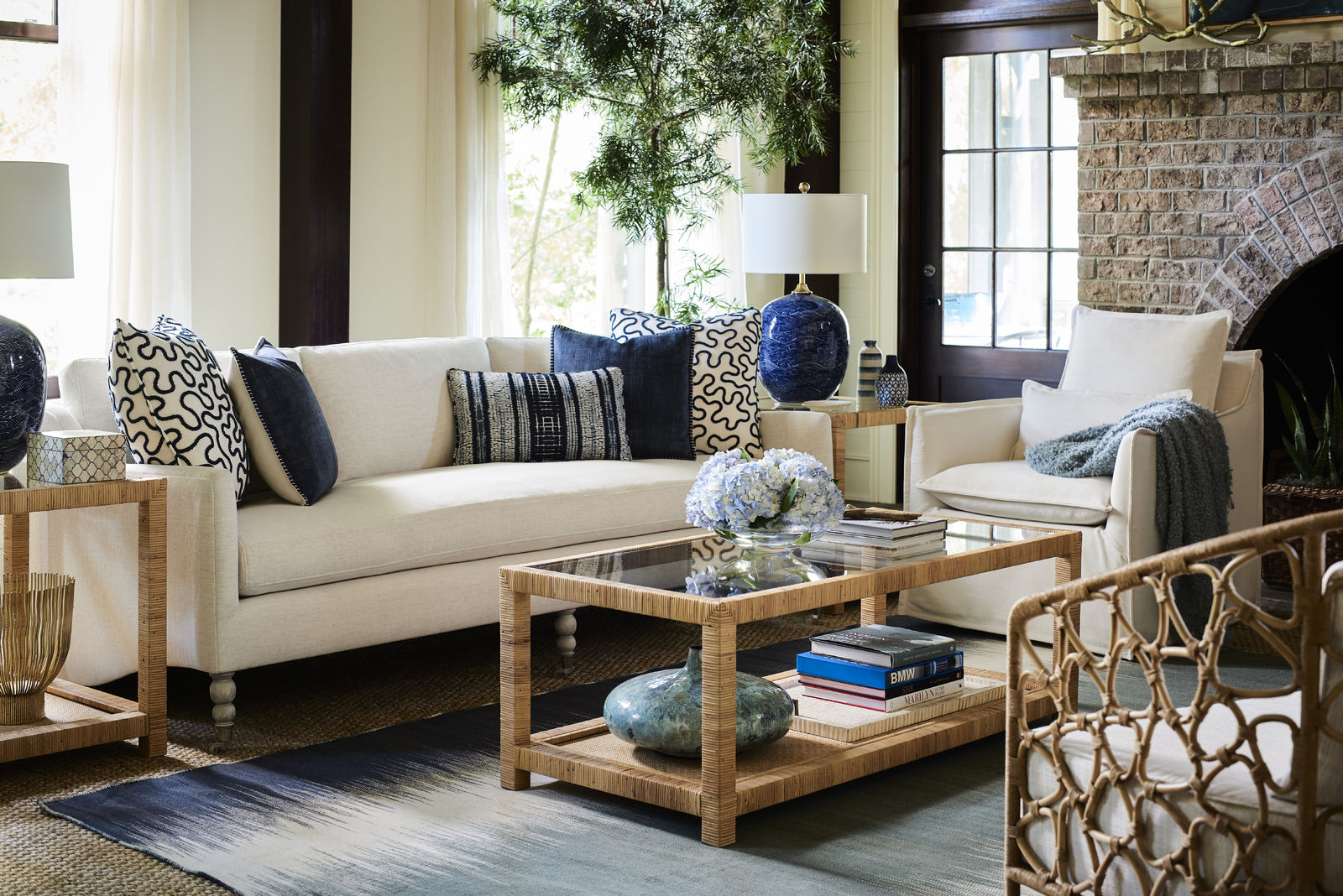 2.     Statement Rugs
Statement rugs are a great place to play with patterns and textures that may be outside of your comfort zone. Swapping out a neutral rug for a vibrant one can change the entire feel of a room.
3.     Textured Walls
Adding textures to your wall will transform your space while adding in a bit of whimsy. Try hanging an oversized tapestry or a decorative panel to bring fluidity to stark walls.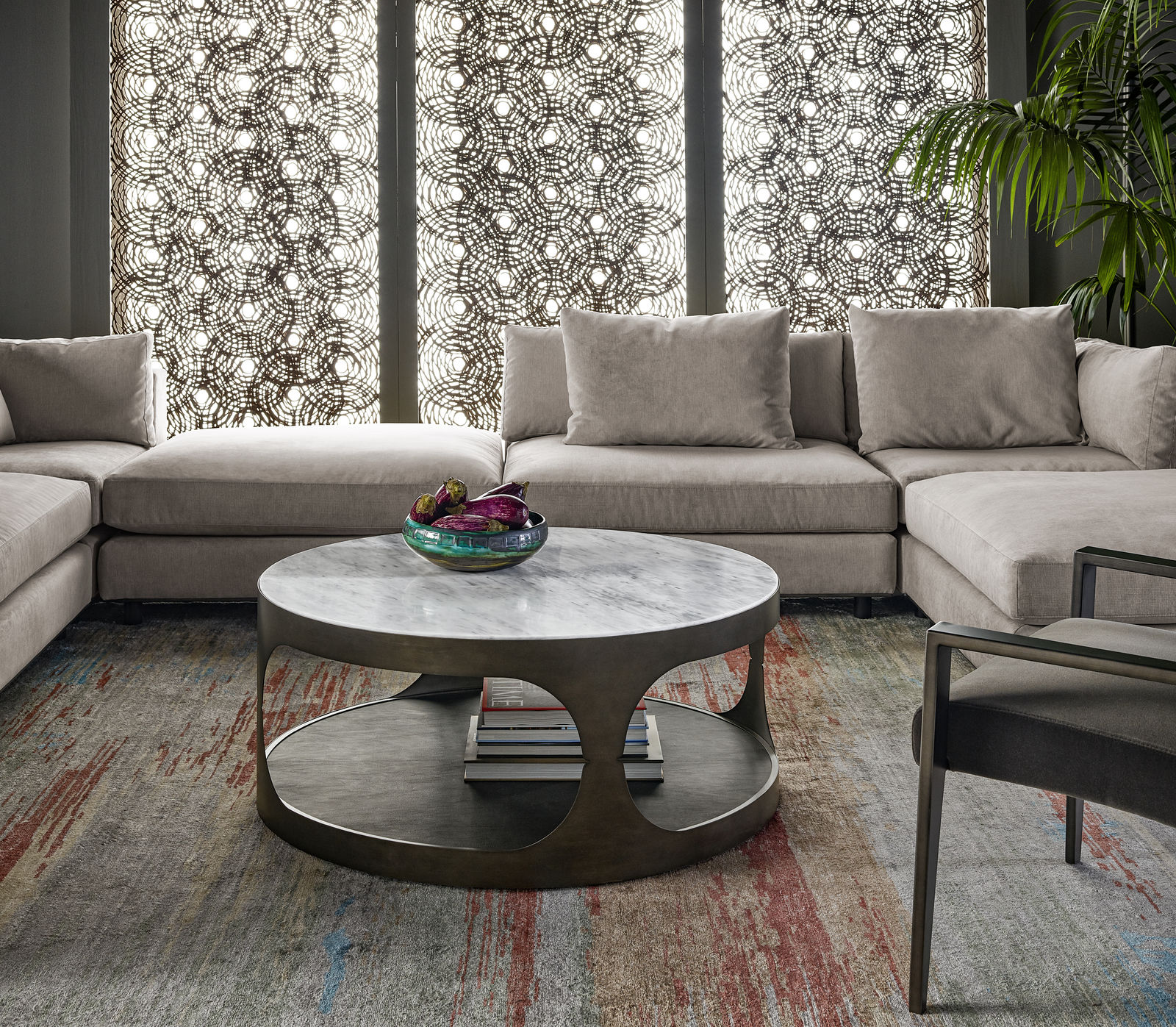 4.     Bold Paint
Choose one wall in your living space to accent with a bold color to make a statement. Try a dark navy or a forest green to add a whole new vibe to your living room.
5.     Channel Your Surroundings
Pull inspiration from your surroundings! Try adding in some lush fabrics and wooden elements to mountainous or wooded areas, or if you're closer to the beach, including rattan and wicker elements will gorgeously bring the outdoors in.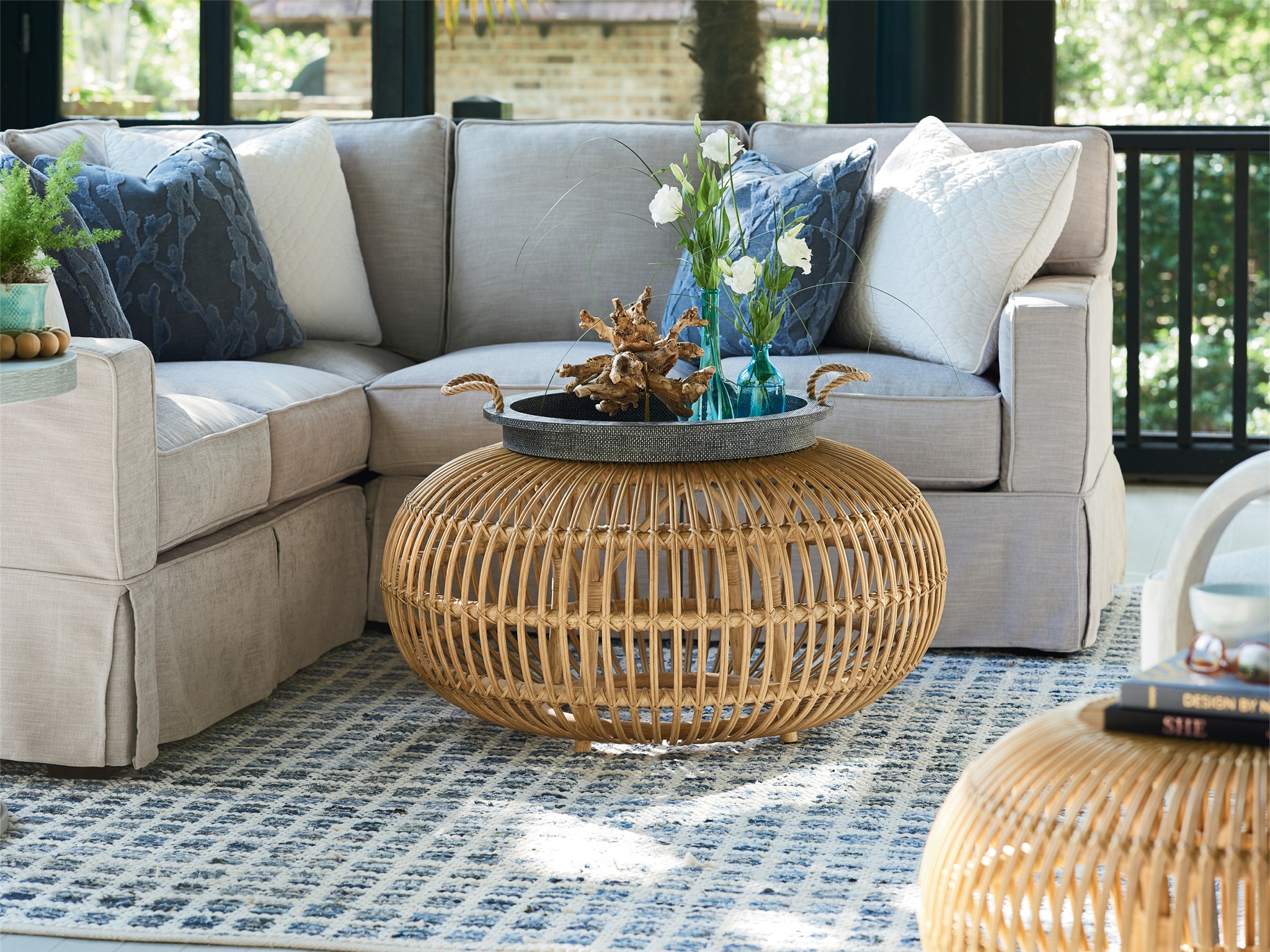 6.     Statement Art
Displaying an oversized piece of abstract art can pull in new colors to your living area while serving as an aesthetic focal point for your interior.
7.     Fireplace Update
Updating a fireplace and mantel area can bring a whole new feel to your living area, plus add to its resale value. For a quick update, repaint in a new color, or for a full facelift, add in wooden beams for a completely modern look.
8.     Mix and Match Textures
Pairing unexpected textures together can be just the update your living room needs to feel fresh and new. Mixing elements is the perfect way to shake it up and design a more curated space.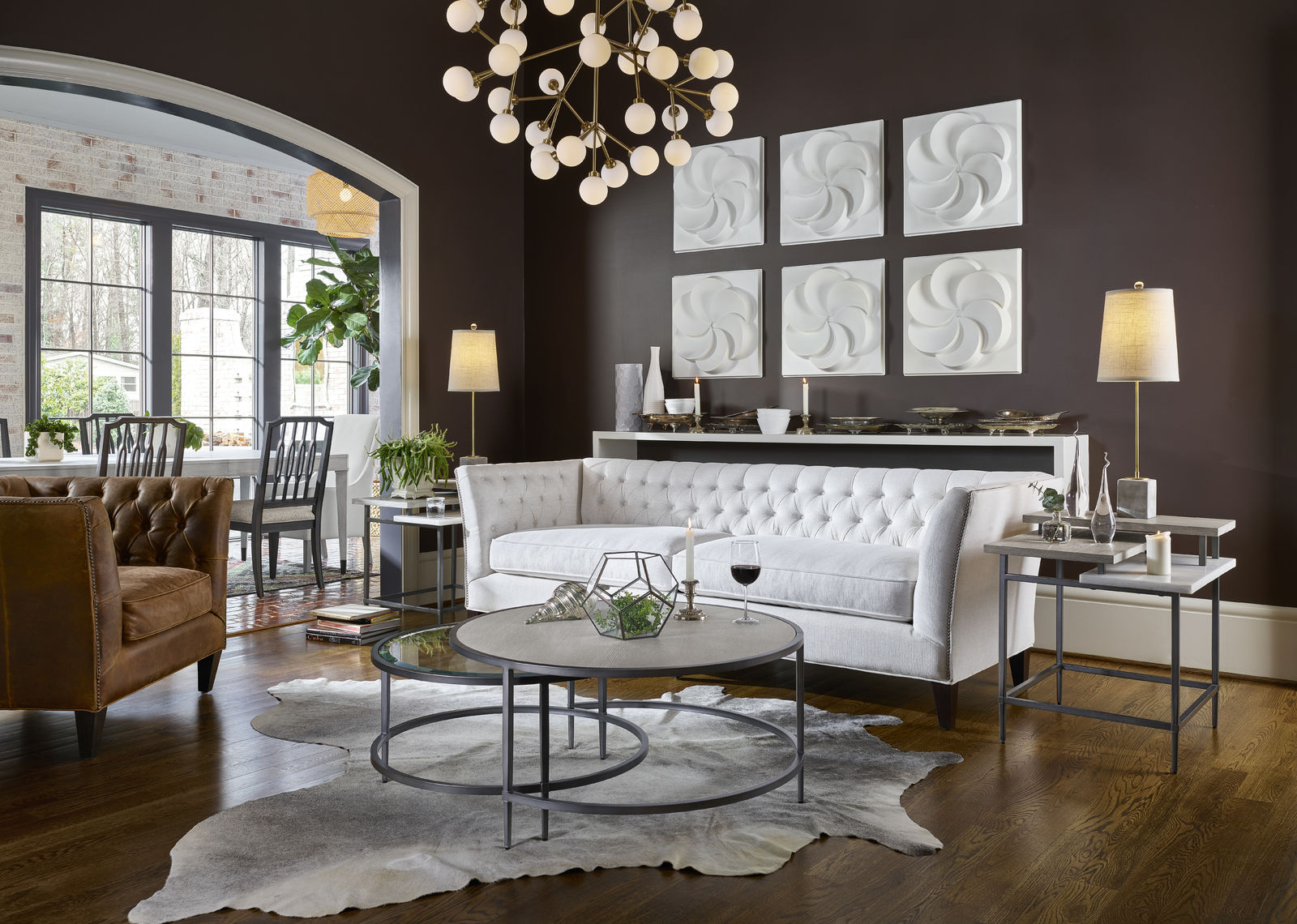 9.     Comfy Seating
Swapping out some of your older seating for newer, comfier options will not only make your space more appealing to guests, but you will also find yourself looking forward to nestling into your new piece.
10.  Gallery Wall
For large, bare walls that you might not be sure how to decorate, your best bet could be a gallery wall. Gather favorite imagery from prints to personal photos in varying sizes, and pair together as you see fit!
11.  Greenery
Incorporating greenery to your living room space may just be the easiest way to spruce things up. Whether you snip some blooms from out back or pick up an orchid at your local market, bringing nature inside will soften and invigorate spaces.
12.  Play with Colors and Shapes
When it comes to colors and shapes, try opting for items you would not typically pick out. Including a bold new color or a distinct geometric shape can instantly add contemporary charm.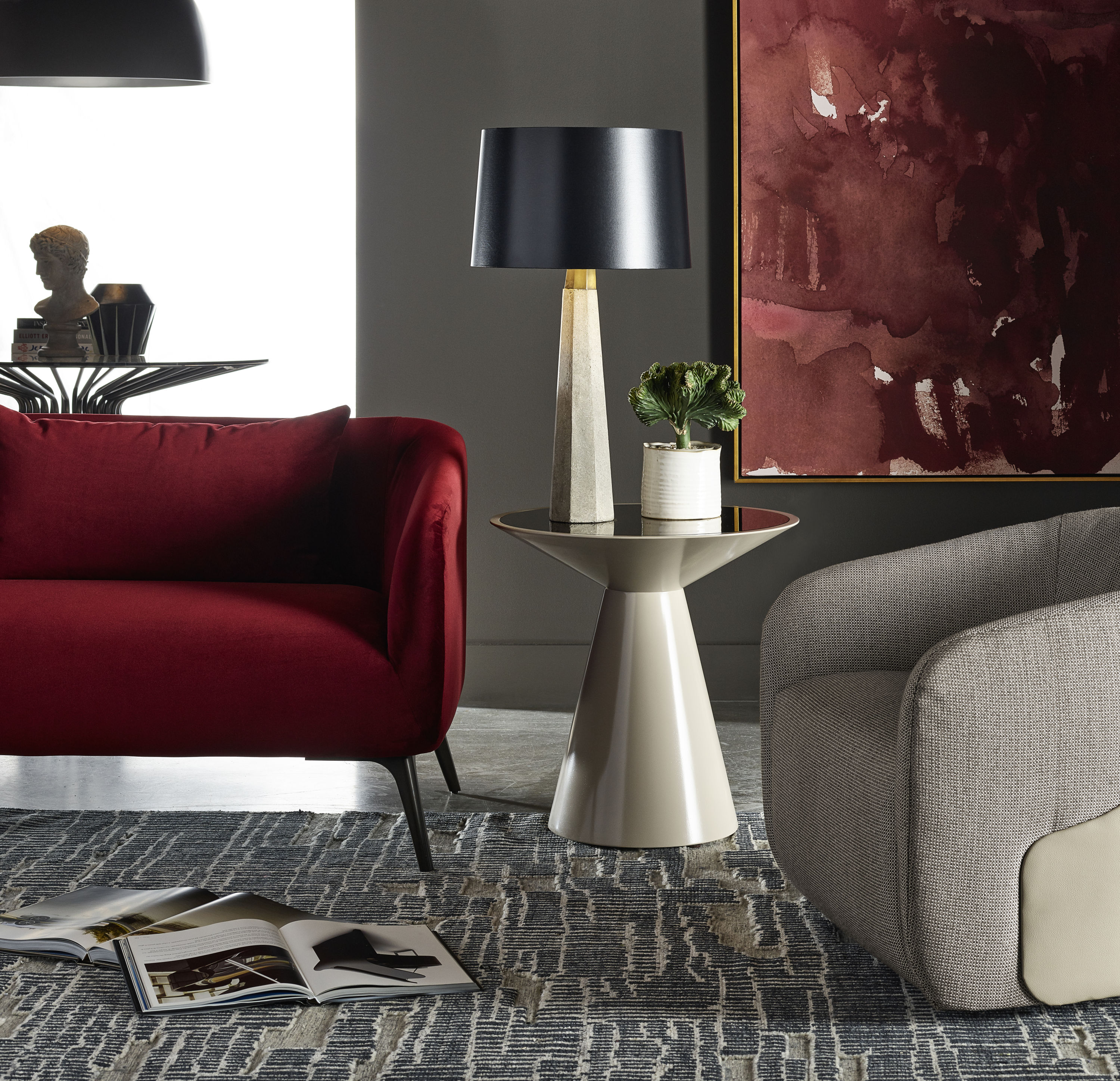 13.  Work with What You've Got
Sometimes you just have to work with what you've got. Look at your space and ask yourself if you can do anything differently. Whether that is moving your sofa to a new wall, or re-purposing a nook to store firewood, rethinking your design on this level can yield fantastic results.
14.  Less is More
Depending on the layout of your room, the less is more approach is sometimes the best approach. If you have a lovely window or built-in, let these architectural elements shine by keeping accessories to a minimum.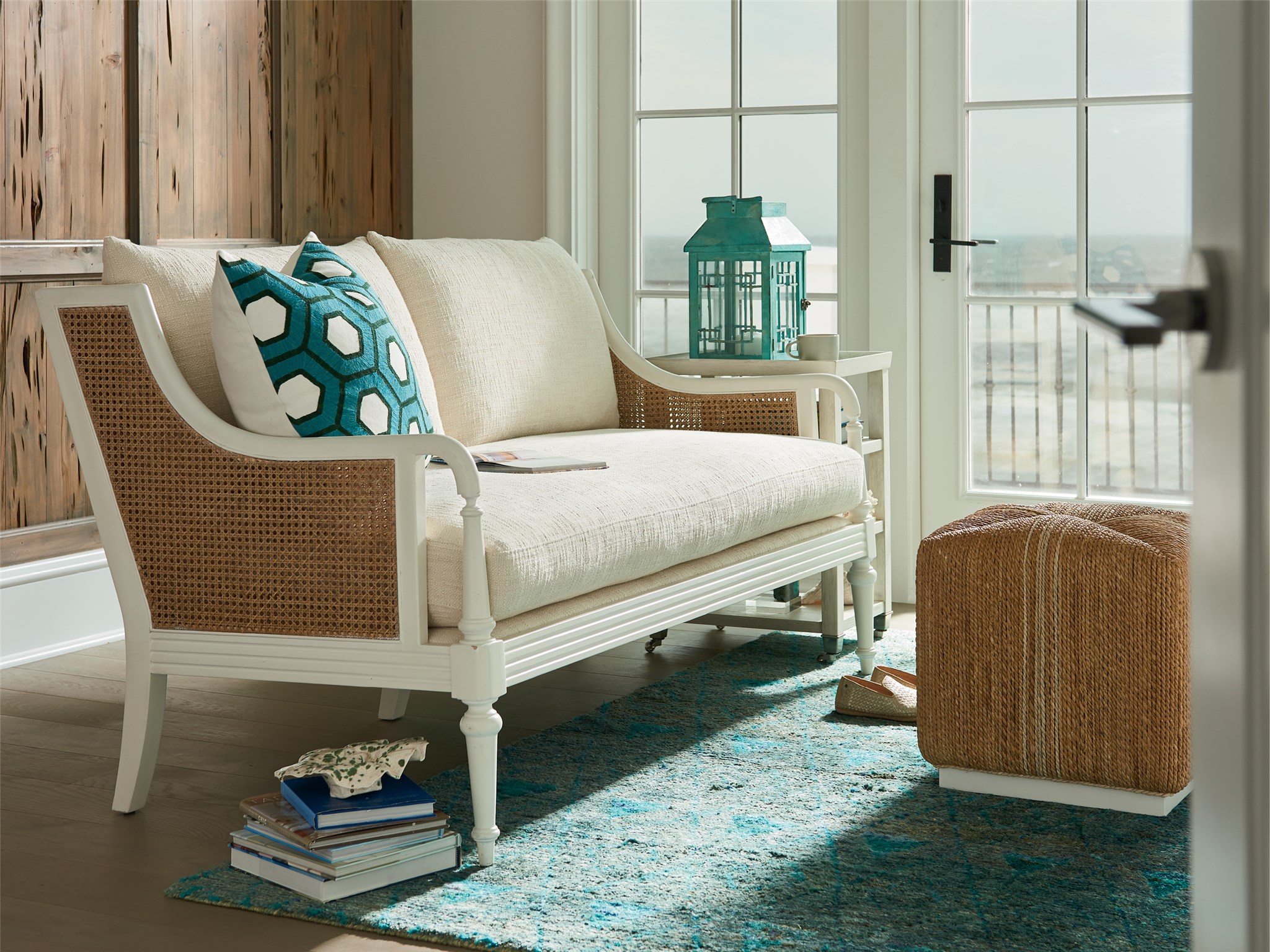 15.  Take Advantage of High Ceilings
If you have high ceilings in your living space, you might as well play them up! Selecting pieces that move the eye upwards will open up the emphasis of the room in a subtle, intriguing way.
16.  Go Monochrome
A lot of times we find ourselves wanting to add color to spaces, but going monochrome can often be just as chic and stylish. Taking bright, colorful accents out of your space and replacing with elements of black, white and grey will instantly create a cool and modern vibe.
17.  Play on Symmetry
Repositioning elements in your room to create perfect symmetry is both eye catching and completely on trend.
18.  Have Fun!
Enjoying the process will reflect in the final outcome. As long as you are having fun with your living room spruce-up, you are promised to have great results!