The cold temps are here to stay for a little while longer, so now is the perfect time to bring an added dose of comfort and warmth to your home! Check out 7 of our favorite ways to immediately add new levels of coziness to your space while you patiently wait for spring to make an appearance.
1.     Pick a Warm Paint Color
Paint color can completely change up the vibe of your room. To enrich spaces and create a cozier atmosphere, try selecting a warm paint tone to revive and soften. Colors like a rich burgundy, a lush cocoa or an opulent forest green are perfect choices to warm up your space in an instant.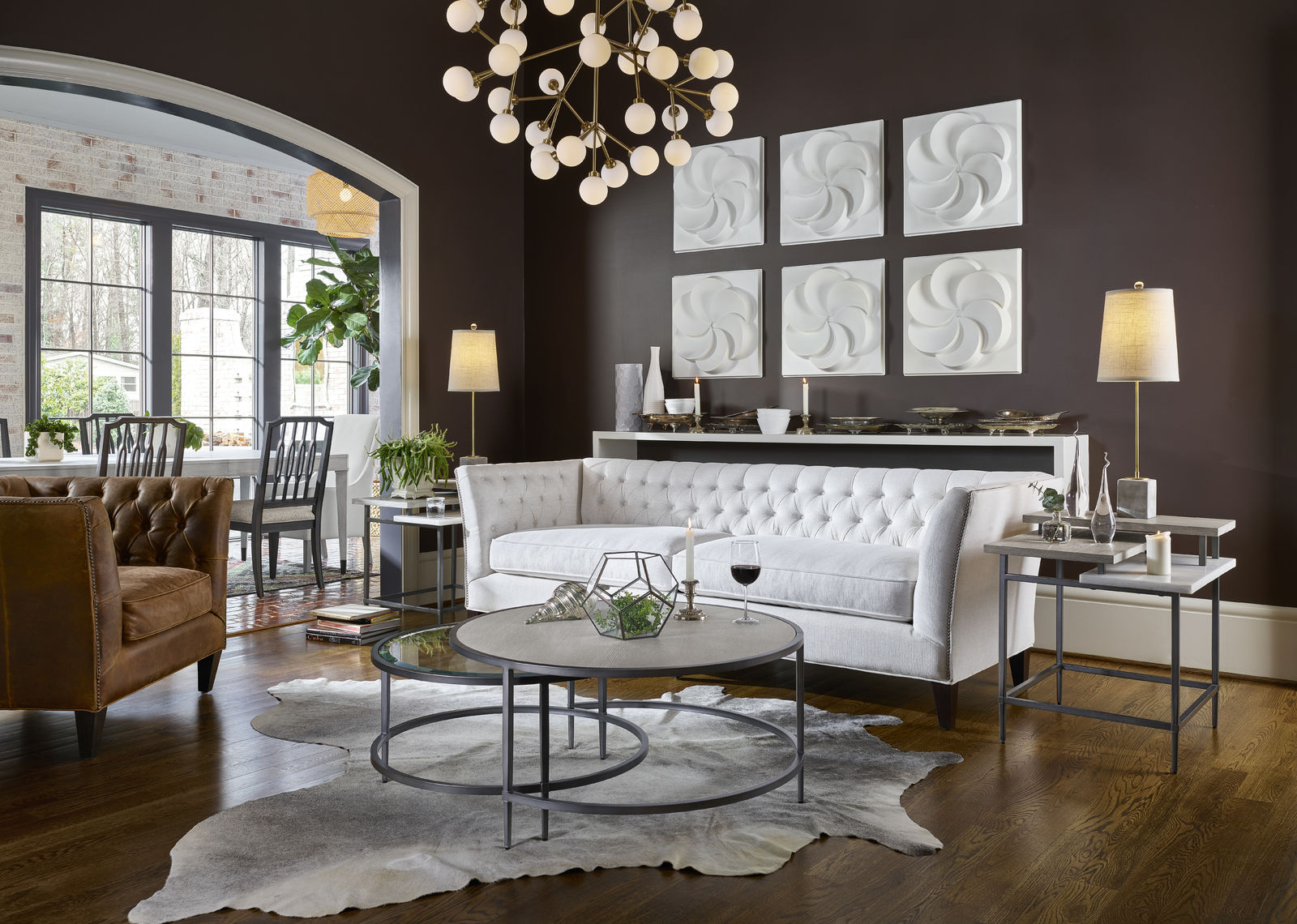 2.     Incorporate Wooden Details
If you have a fireplace in your home, chances are during the colder months you will have a good stash of firewood nearby. This in itself can serve as a chic accent to your home space. The natural wooden details create a soft, organic feel, bringing a cabin-like aesthetic to your space no matter where you might be located.
3.     Mix & Match
While buying matching furniture sets and other decorative items can fulfill a certain type of aesthetic, the cozy aesthetic calls for more of a mix and match approach to design. By mixing and matching pieces, you are able to incorporate a variety of textures, tones, lines and movement to your space, promising a dynamic and perfectly cozy area.
4.     Inviting Textures
Mixing textures doesn't have to stop with furniture pieces. Selecting inviting textures in other decorative elements like rugs, window treatments, accent pillows and even art will all contribute to an enriched home space full of the cozy feels.
5.     Just the Right Lighting
The right lighting can completely elevate the ambiance of your room, so it is important not to overlook this design element. If possible, take advantage of serene natural lighting. If that isn't an option for you, try purchasing warm-toned bulbs to generate a rich, inviting brightness to spaces. And, of course, a fire in the fireplace adds the ultimate dash of cozy.
6.     Natural Touches
Incorporating natural textures into your space will instantly soften your room and bring a tranquil, earthy element indoors. Anything from potted plants and flowers, or even bowls filled with fruits or vegetables, will breathe life into living areas.
7.     Small Comforts
You can never have too many small comforts in your room to ensure complete and utter coziness. Items like throw pillows, blankets, quilts, and fuzzy rugs are all key elements for creating a welcoming and inviting space.