A splash of color can instantly transform a room from earthy and organic to chic and sophisticated — and that is exactly we love this design element so much! The impact and influence color brings to a space is hard to match, making it one of the most powerful components in our design toolbox. From rich burgundies to cool yellows, to sea greens and pastel pinks, read on for 6 of our favorite ways to design with color.
1.    Art
Art is a great place to start when you are looking to add some saturation into your space. If your furniture palette is neutrally-based, adding in artwork with bright, vibrant pigments will elevate the room with life and energy. If your furniture already has some varying hues to it, try selecting a piece that contains complementing colors to really make those existing tones shine.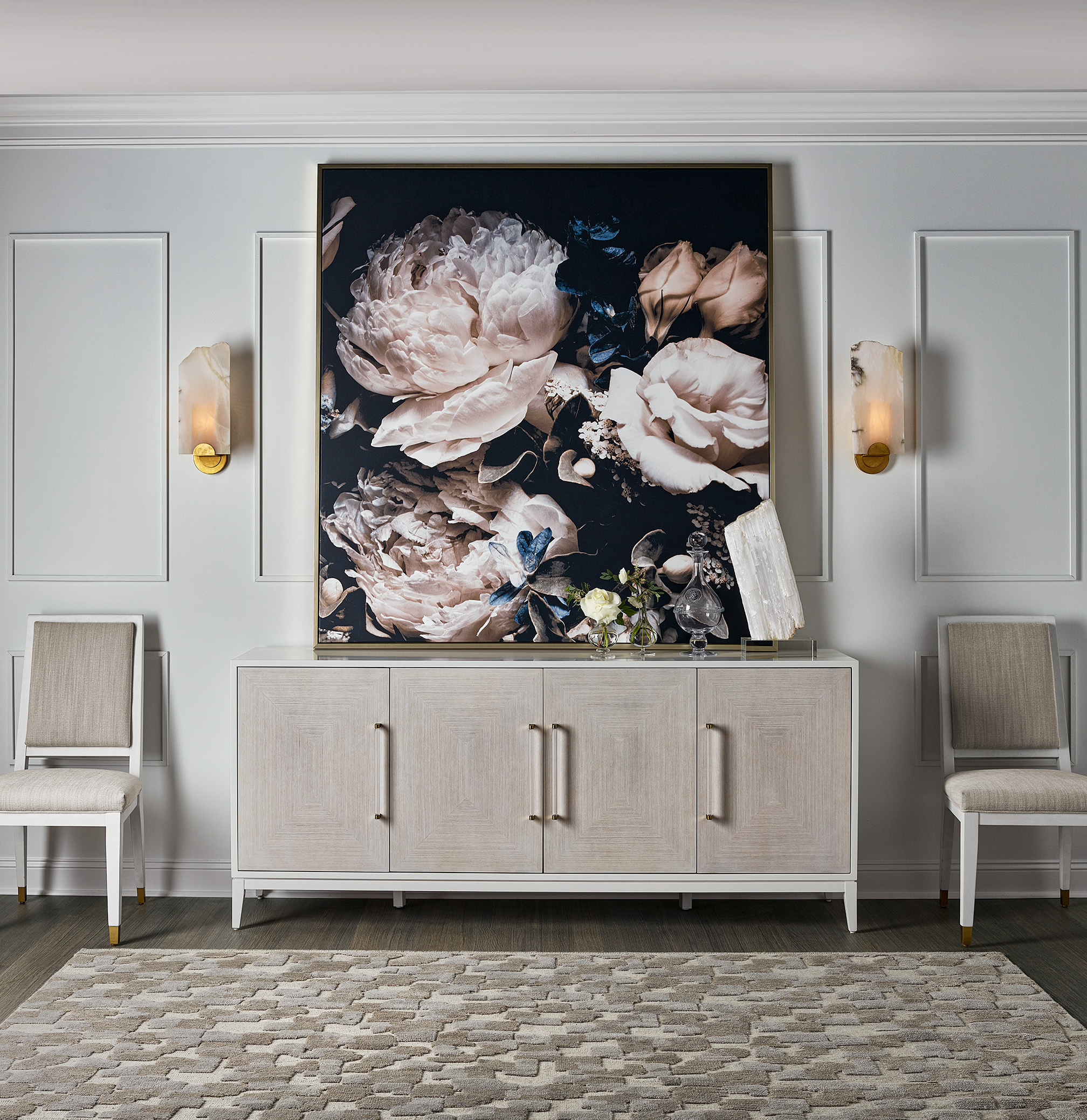 2.    Furniture
Furniture in bold hues may seem a little intimidating, but this kind of furnishing is one of our favorite ways to introduce color in a big way! Try first selecting smaller accent pieces if you aren't used to experimenting with colorful pieces.  Items like poofs, stools, or side tables are ideal for adding in some tonal flair. Once you get comfortable with that, try moving on to bed frames, sofas, side chairs and more!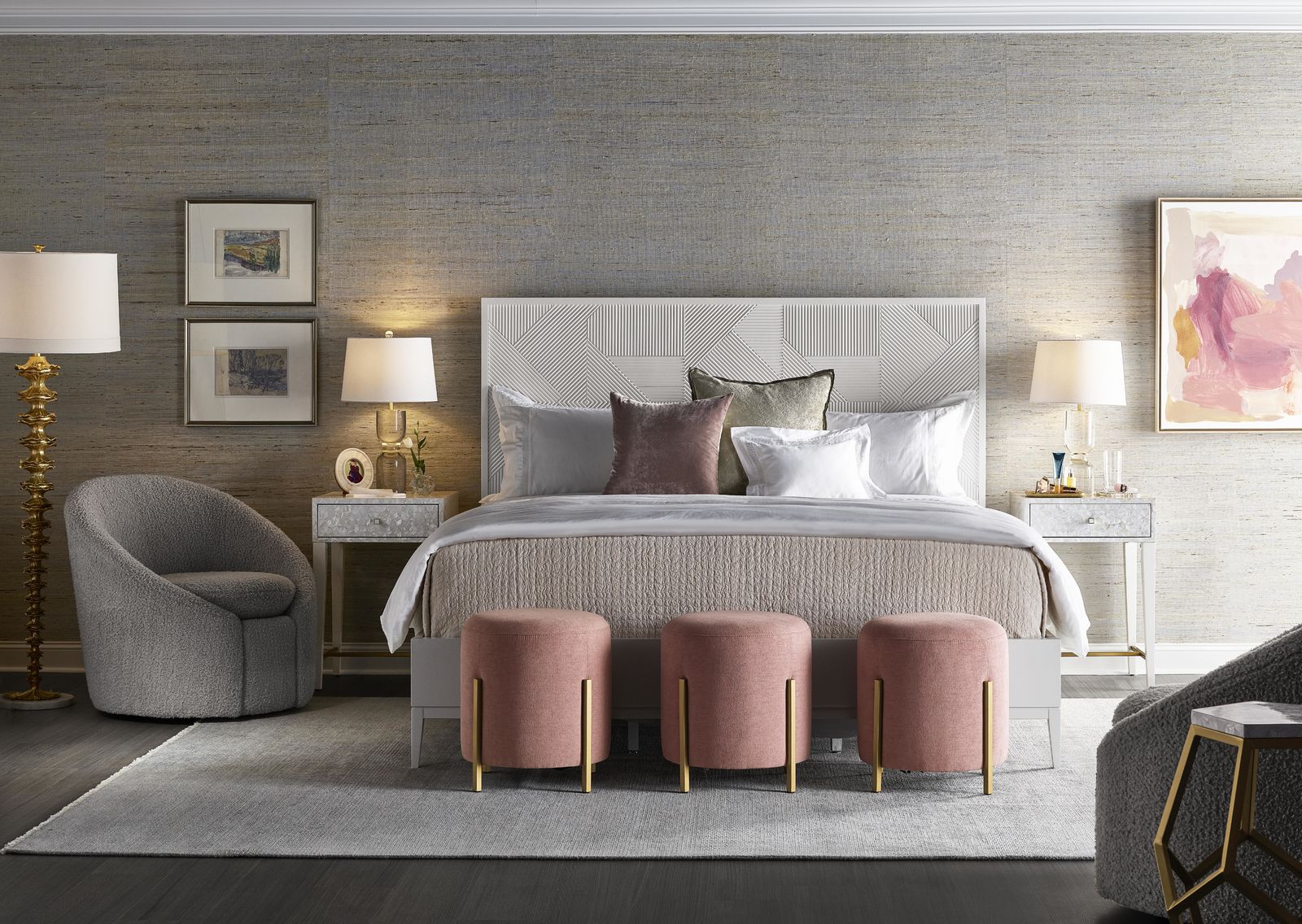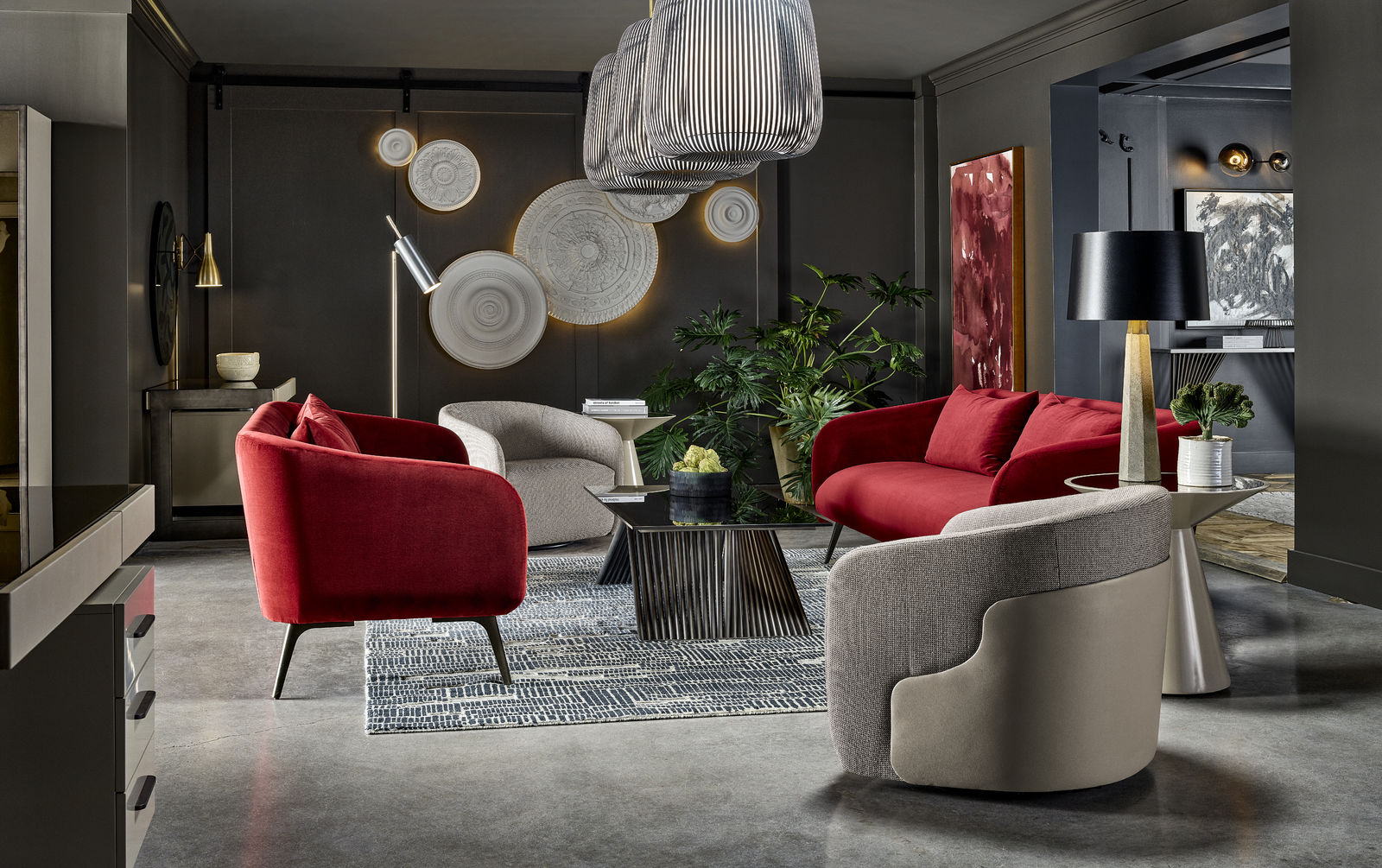 3.    Wallpaper
Of course we could say try changing the wall color with a coat of paint, but that's too easy! Instead, take it a step further by selecting colorful wallpaper. Not only will this simple design tactic take neutral spaces from drab to fab, but it will also add in some depth and texture depending on what kind of pattern you select.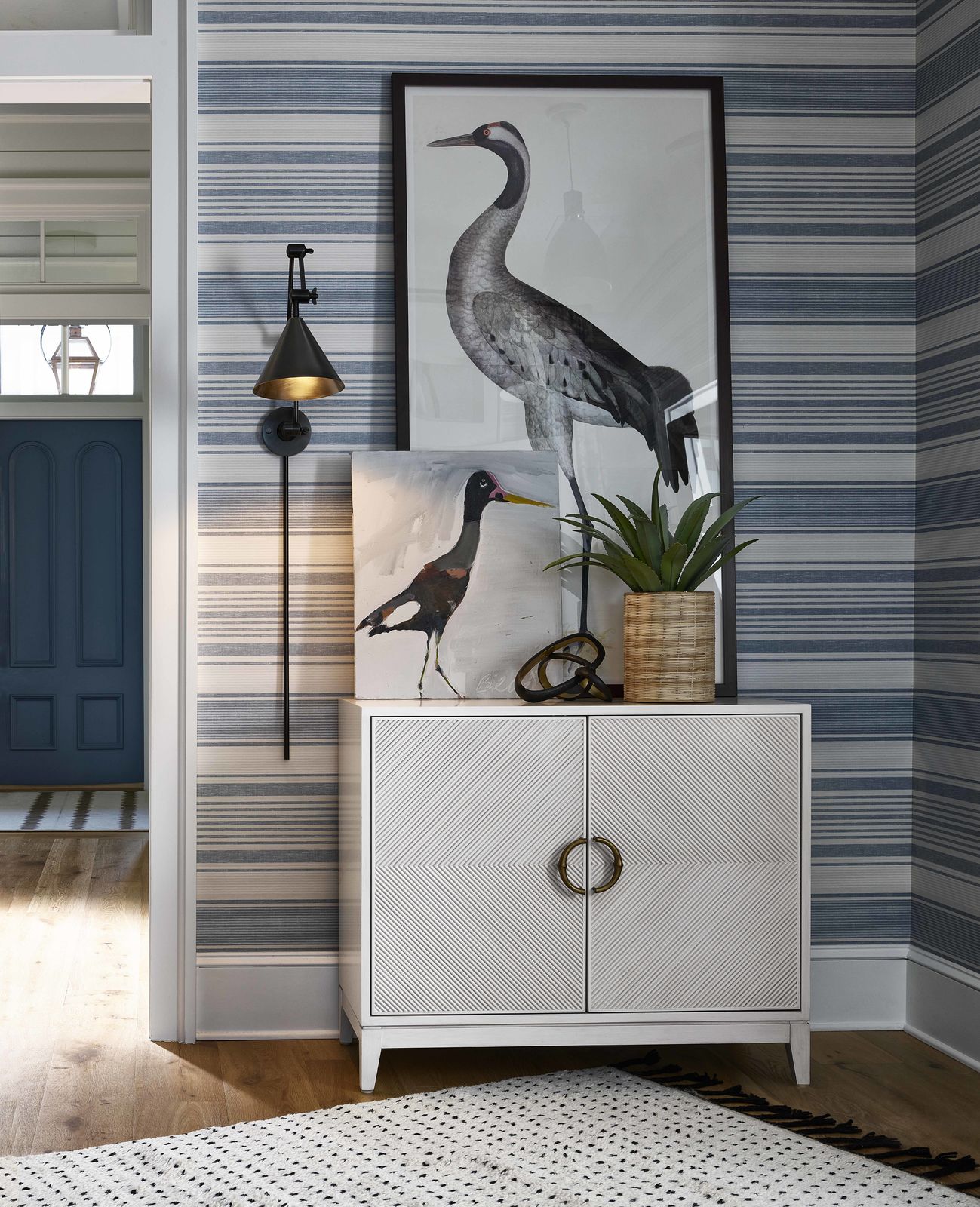 4.    Area Rugs
Make a colorful splash with a complementing area rug! We love adding colorful interest here as it immediately enriches the foundation of room designs with depth, texture, and of course hue. This helps to provide a multi-layered vibe to any room and is the perfect place to be a little more confident with bright or bold tones.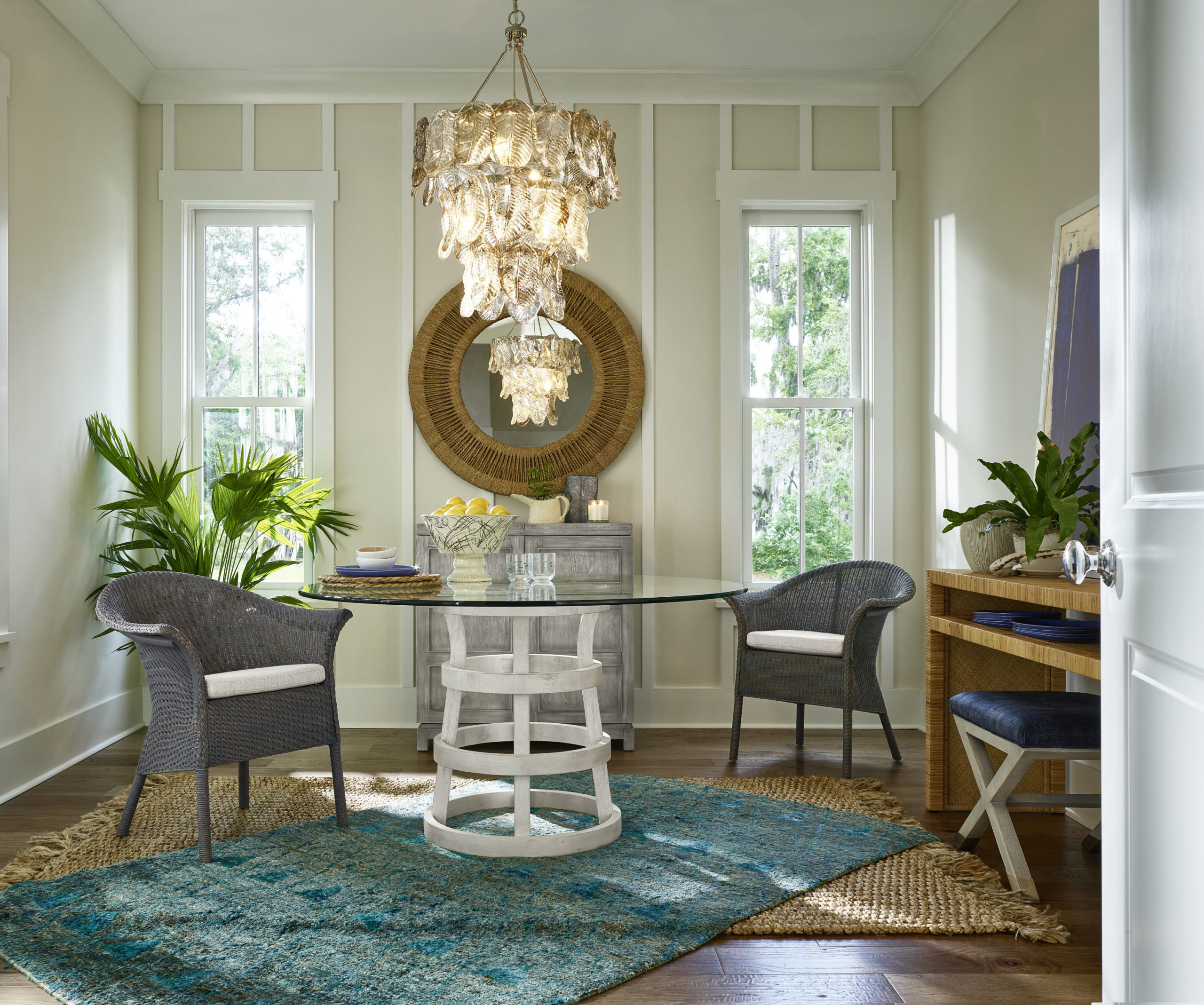 5.    Decorative Accents
If a quick color fix is what you're looking for, we've got you covered! Introducing color through decorative accents is low commitment, low hassle, and all style! Add in a pair of colorful pillows to draw emphasis to a bedroom space, or try swapping out quilts and blankets for selections with a little more saturated flair.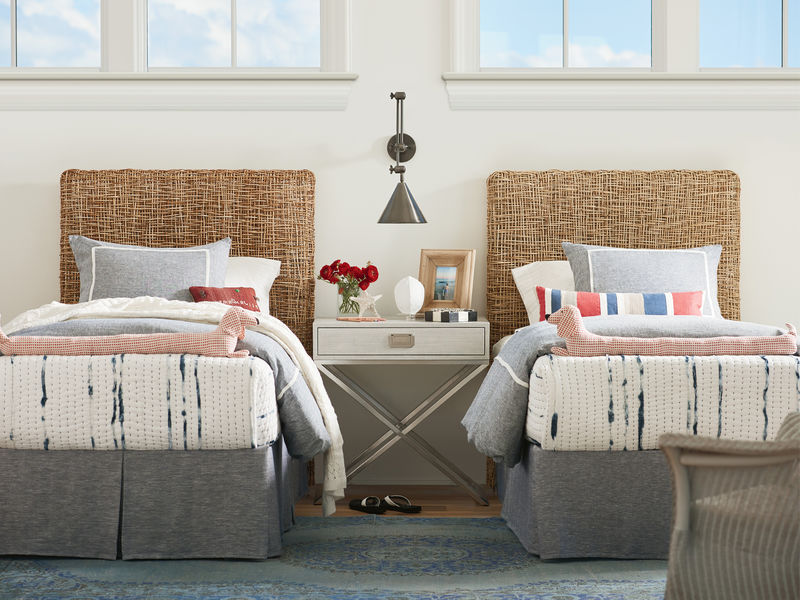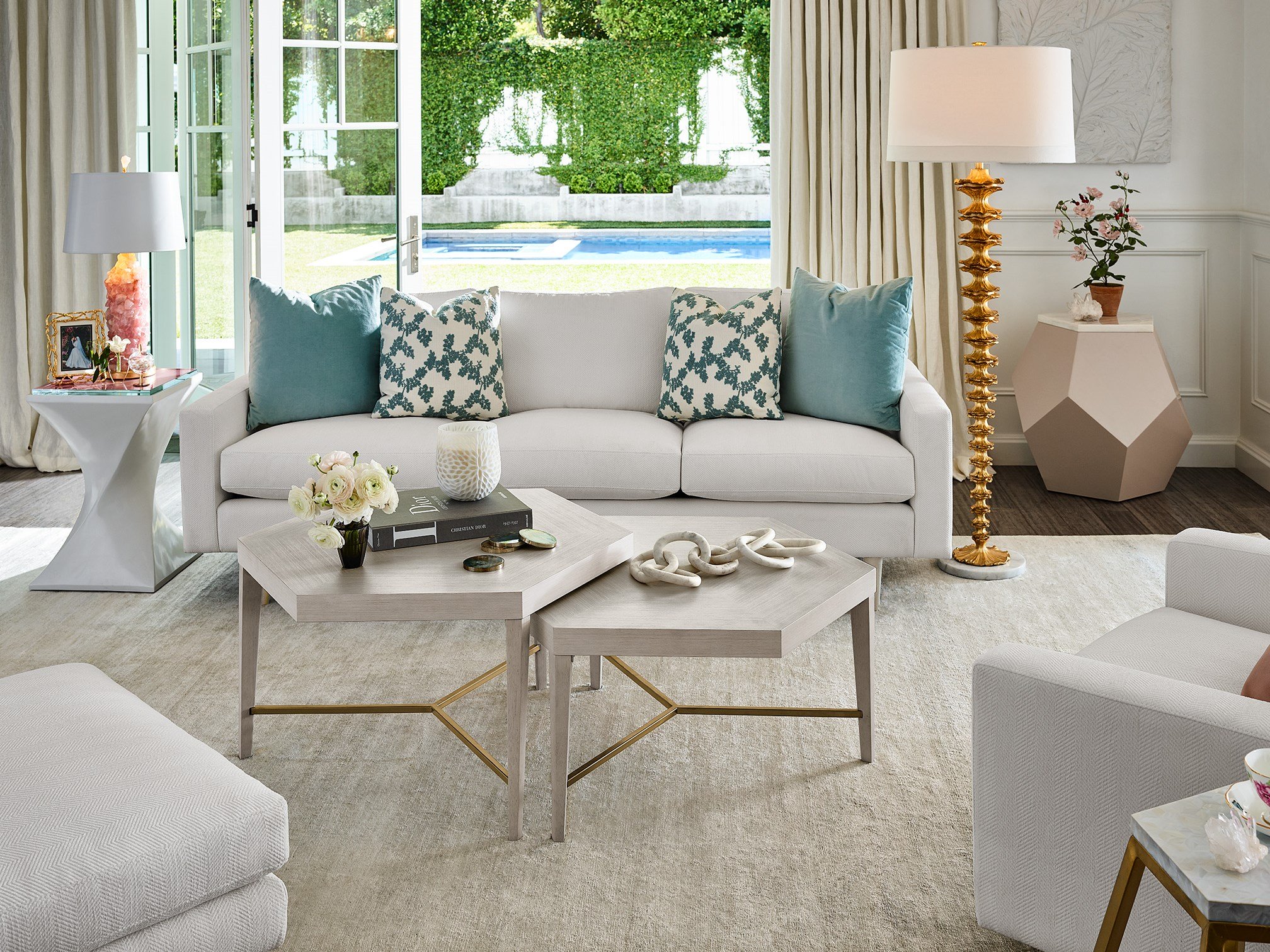 6.    Light Fixtures
Just like area rugs, light fixtures are another area that can stand up to bold, expressive colors. Plus, dynamic hues have the unique ability to draw the eye upward, again creating that coveted multi-layered vibe in your design. A breezy coastal chandelier or a chic navy globe fixture are both great starting off points to get your inspiration flowing.