Adding a console to your living area is an easy way to add instant style and extra storage space at the same time. Read along as we highlight 5 of the simplest ways to spruce up a console to complement — rather than complicate — your interior.
1.    Get Reflective
A decorative mirror is a console's best friend. With a variety of shapes, sizes, and styles to choose from, a mirror can bring elegance, balance, and depth to the empty space above your console. Try hanging a mirror for a crisp, buttoned-up aesthetic, or, leaning a mirror against the wall for a more casual approach.
2.    Coordinate with Color
Adding small, decorative knick-knacks in a coordinating color palette can enrich the cohesion of your console design while still adding a pop of pigmented interest. For an earthy, organic effect, try selecting items in warm tones like brown, burgundy, and orange to display on top of your console. For a cooler vibe, blues, purples and magentas should do the trick.
3.    Oversized Art
Since consoles typically measure in on the mid-to-long side, oversized artwork can often be the perfect accent to offset its length. Filling up the empty wall space above your console with a favorite painting or print will instantly create balance, harmony, and a welcome poise to your home.
4.    Mix & Match
For a more unique and unexpected statement, try displaying items of varying heights, like pottery, an interesting art piece and a vase filled with some form of greenery of flowers.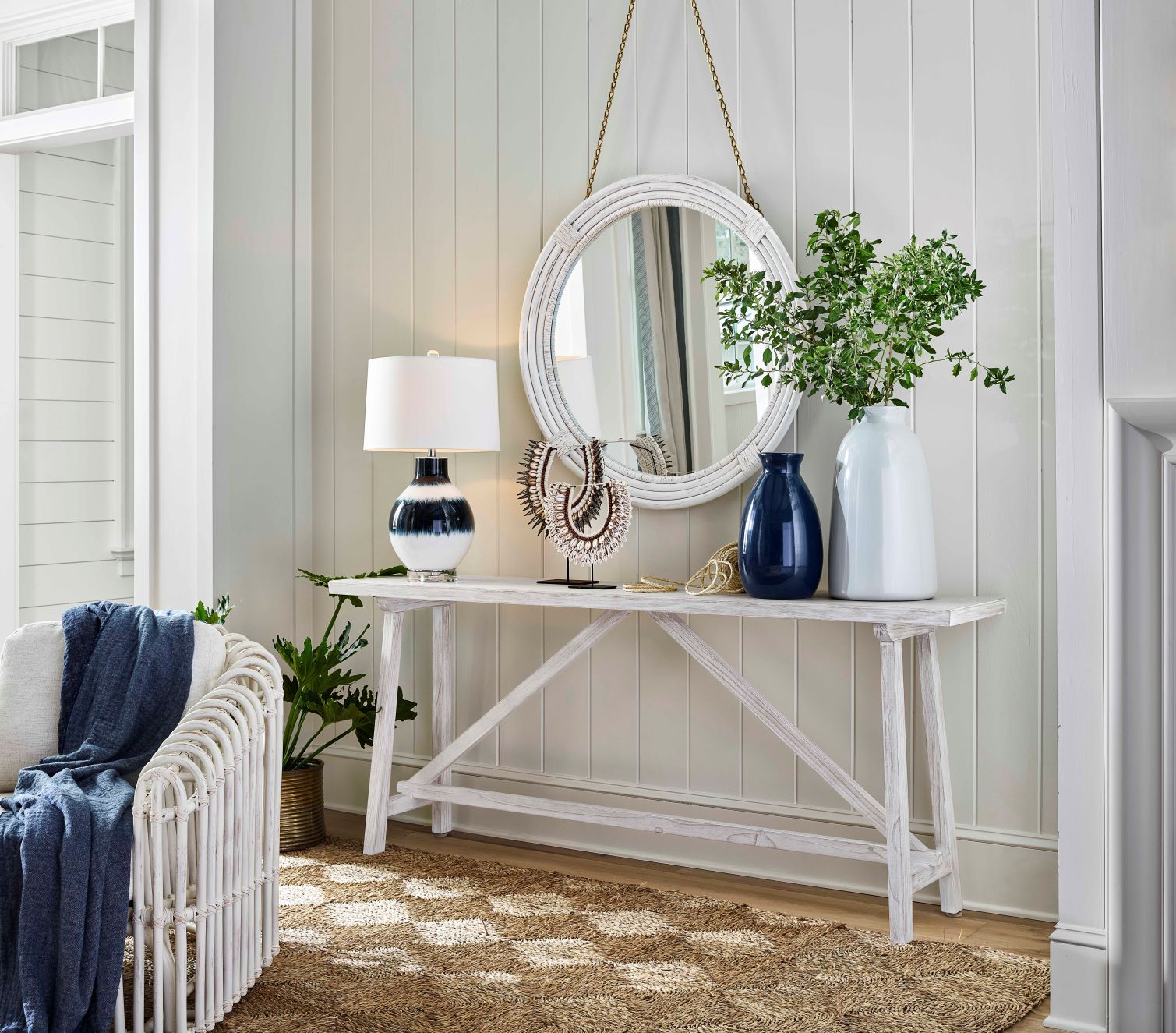 5.    Books, Books, Books
If your console has an open-air design, a series of (carefully selected) books can be just the right design complement to add a little charm and interest. Plus, if you happen to be a bookworm, storing your titles here will not only keep them organized, but will also provide convenient access when the reading bug strikes.