It's no wonder that traditional home furnishings and decor are making a comeback in the midst of overwhelming unpredictability. Their familiarity and faint sense of nostalgia offer a figurative embrace that quite literally feels like home.
Featuring traditional silhouettes updated with an eclectic mix of English, French and Scandinavian design cues, the new Past Forward collection by Universal Furniture introduces a blending of traditional and modern styles to create casually relaxed spaces for the home. With a wide selection of whole home pieces, from cocktail tables, to sofas, to primary bedroom essentials and more, this collection captures the essence of a comfortable life well lived.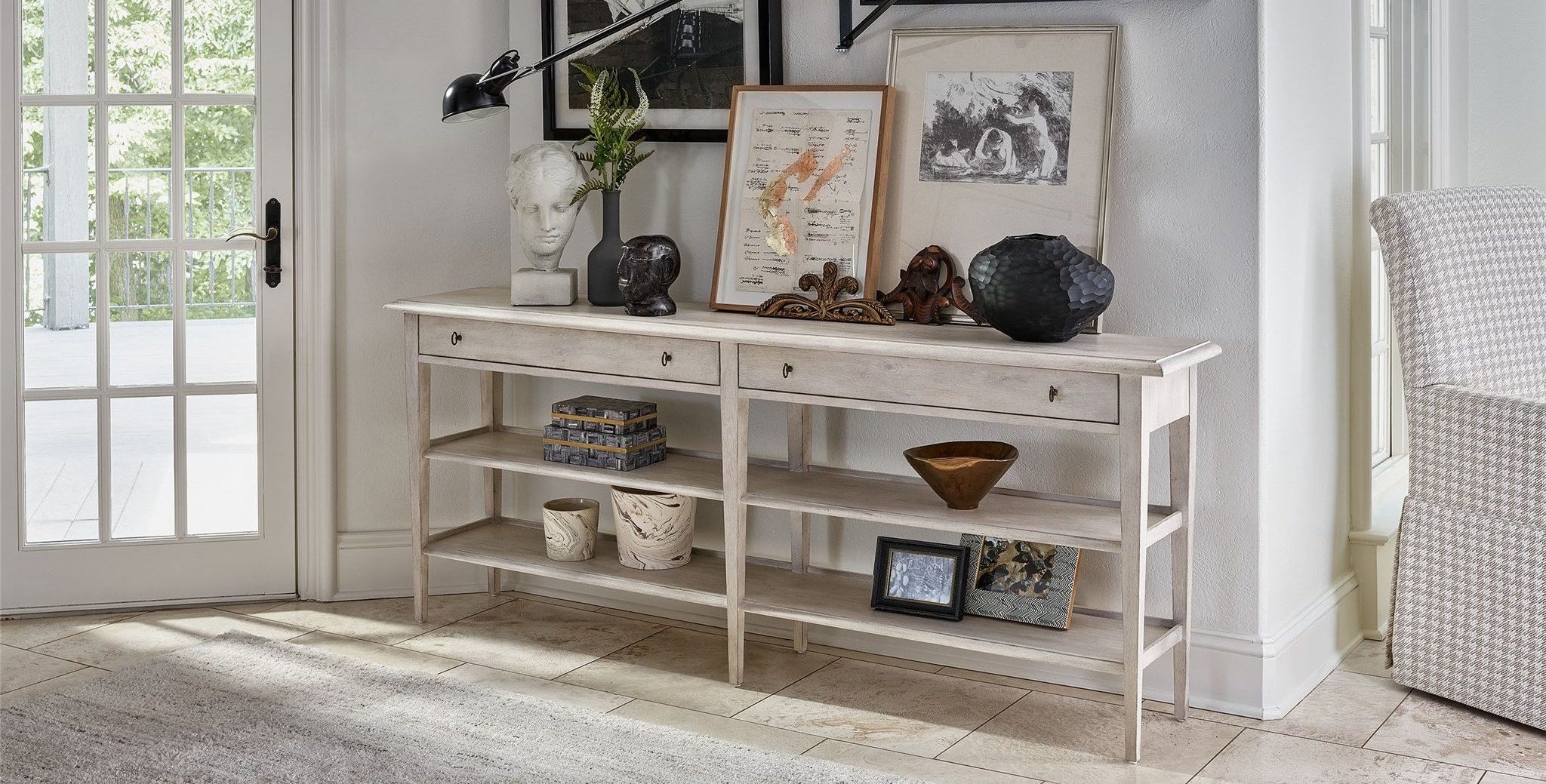 The BEDFORD DESK introduces a classically modern appeal to home office spaces. It's a striking furnishing built with a series of spacious drawers accentuated by sleek ring pulls and finished in an authentic gray hue.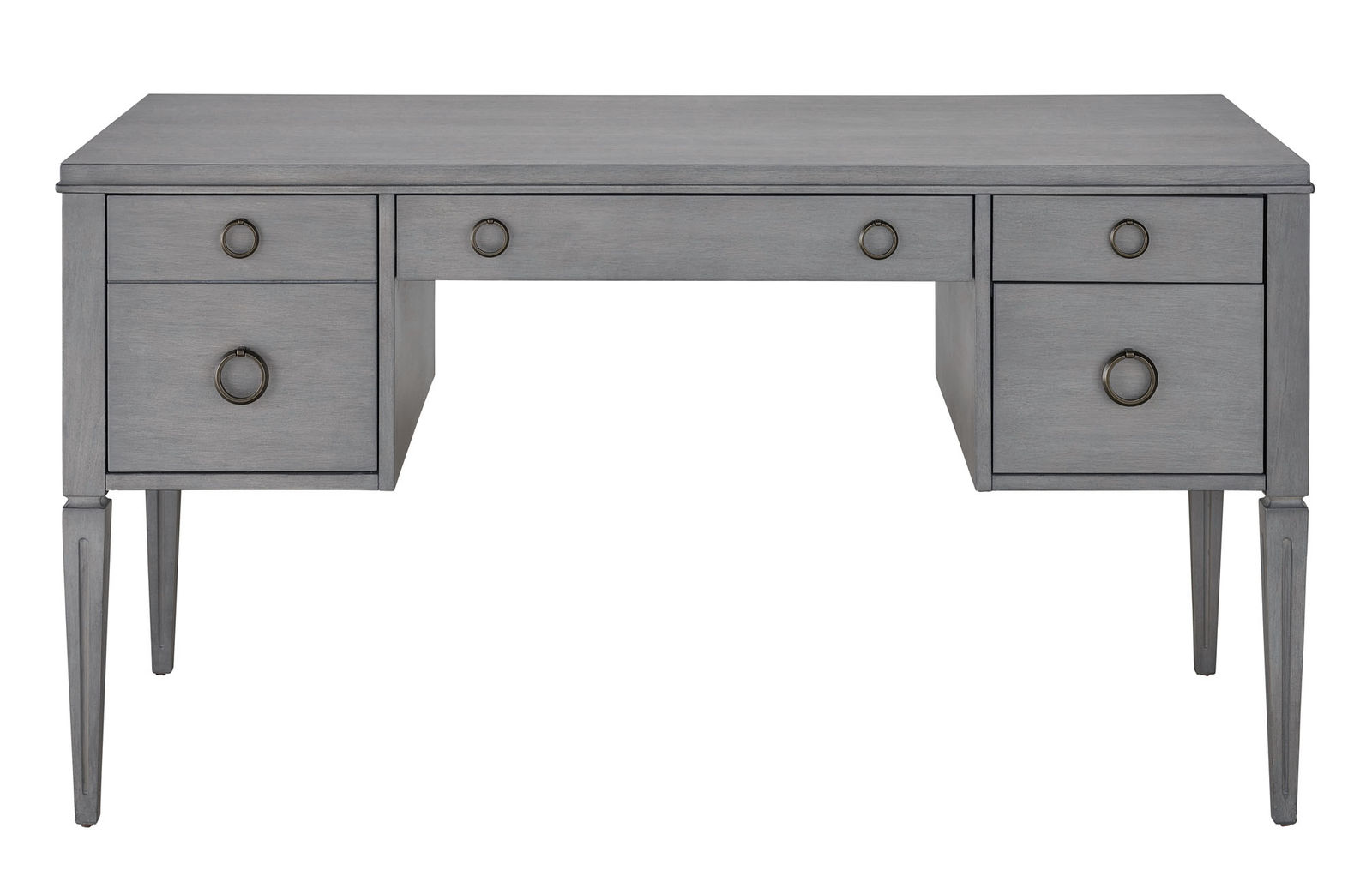 WHY WE LOVE IT: The Bedford Desk is built with all the makings of a traditional furnishing but its updated ring pull hardware and modern Flagstone finish help this piece to seamlessly integrate into today's more contemporary aesthetics.
HOW WE STYLE IT: A cozy upholstered desk chair would be the perfect accent piece to play up the desk's natural charm.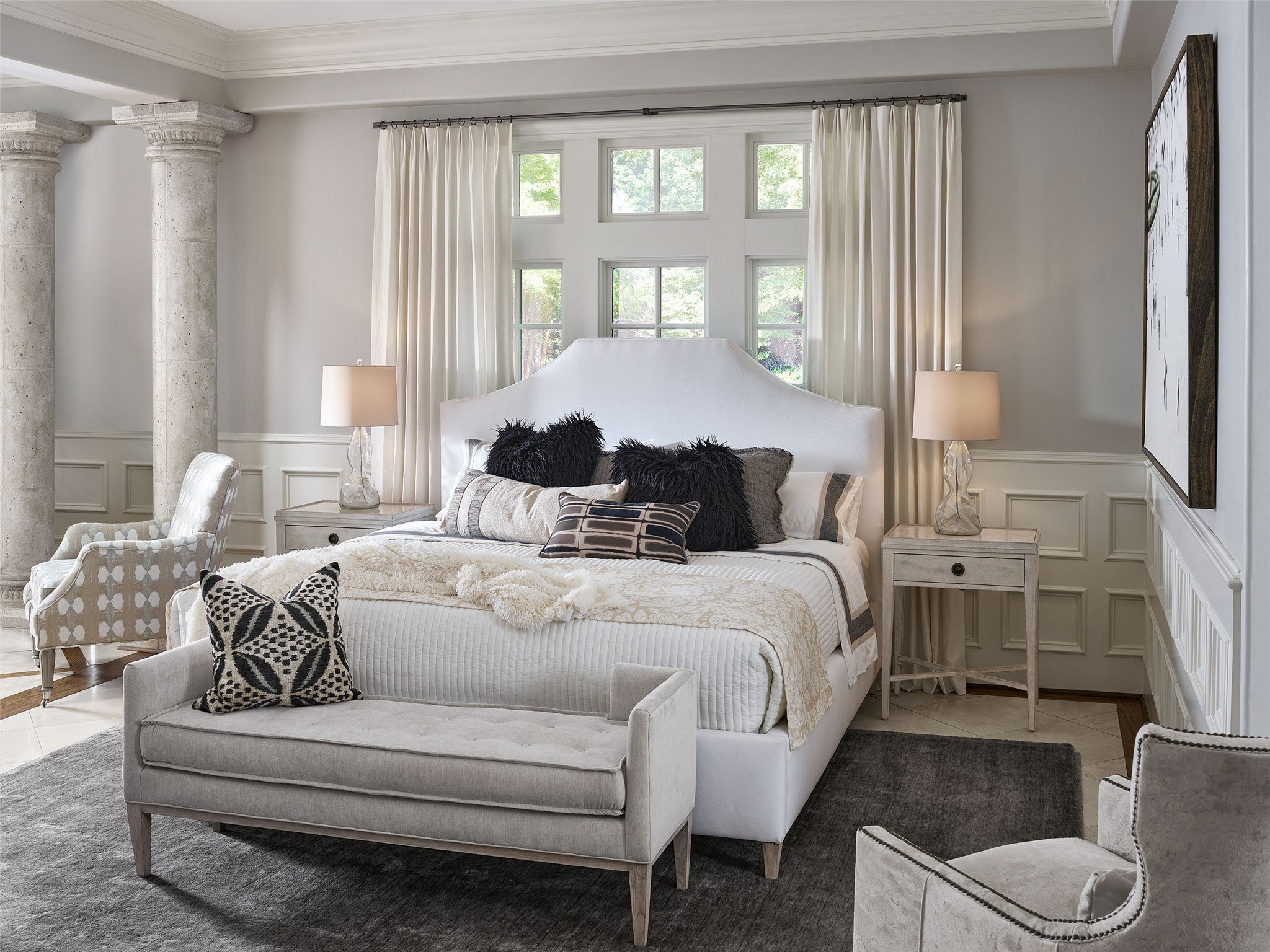 Featuring a delicate combination of straight and curved edges, the BLYTHE UPHOLSTERED BED is defined by a fully-draped fabric frame and subtly stylish tapered legs.
WHY WE LOVE IT: There may not be a more comfortable feeling than turning in to bed after a long day, and the Blythe Bed is no exception. Its casual upholstery frame is equal parts cozy and stylish, making it an idyllic anchoring piece for a serene sanctuary.
HOW WE STYLE IT: Texture, texture, texture! From plush decorative pillows to indulgent, faux-fur blankets, this bed can accommodate the "more is more" approach when it comes to housing all of the soft things.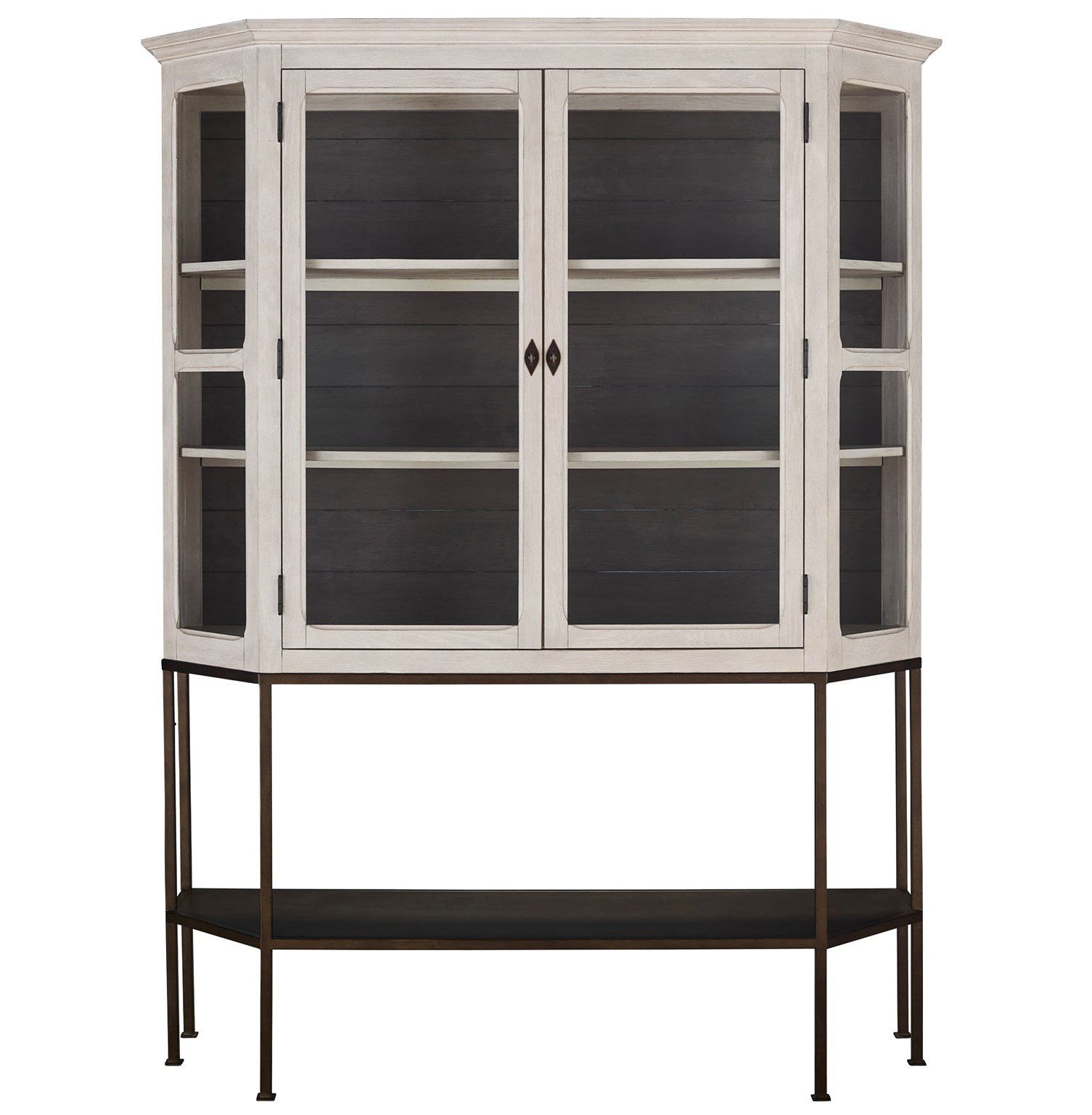 Sophisticated and uniquely charming, the LAWRENCE DISPLAY CABINET showcases an abundance of storage space, an open-air lower shelf and a combination of materials to add stunning texture and depth to any dining space.
WHY WE LOVE IT: Boasting a versatile appeal, the Lawrence Display Cabinet is a piece that fulfills many design demands all at once. Not only is its bold silhouette an aesthetic complement to any space, but the amount of storage space it provides, whether for fine china, books, framed photos or more, is essential when crafting an easy living arrangement.
HOW WE STYLE IT: This cabinet is one that can be styled up or styled down. We suggest storing finer dining ware inside the glass cabinet and accenting the open-air shelf with one or two favorite decorative pieces.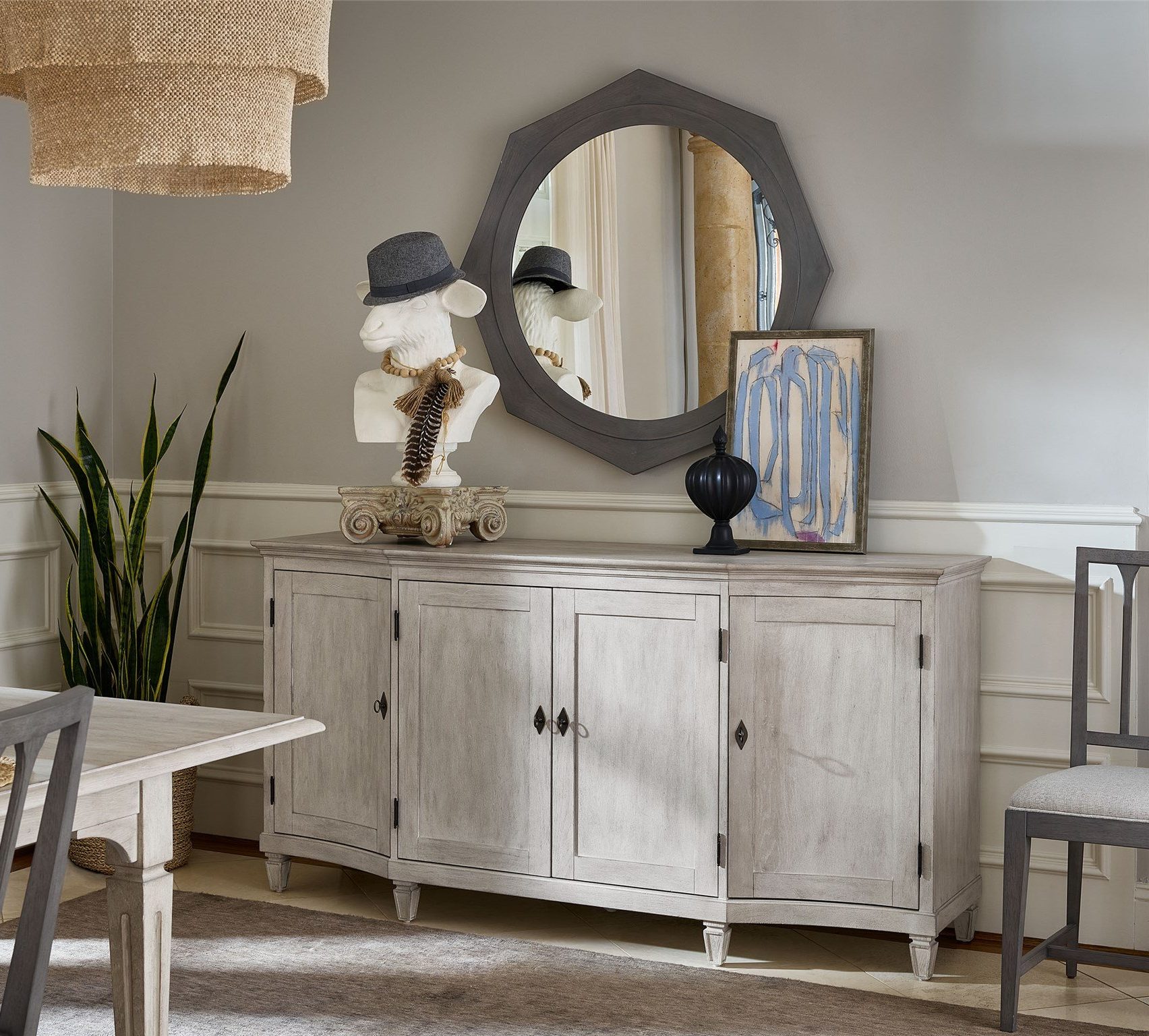 The PAST FORWARD CREDENZA is a stunning reiteration of a traditional furnishing. The Buffet provides an abundance of interior shelving conveniently designed to house dining accessories behind a charming Dover White exterior.
WHY WE LOVE IT: This credenza truly captures traditional style reimagined. We love how its classic silhouette exudes that often hard-to-replicate familiar feeling. And, at the same time, its inviting Dover White finish amps up its versatility, making it an ideal complement for many different dining spaces.
HOW WE STYLE IT: Pair this beauty with a centered round mirror and two sleek buffet lamps on either end for that perfect 'just enough' look.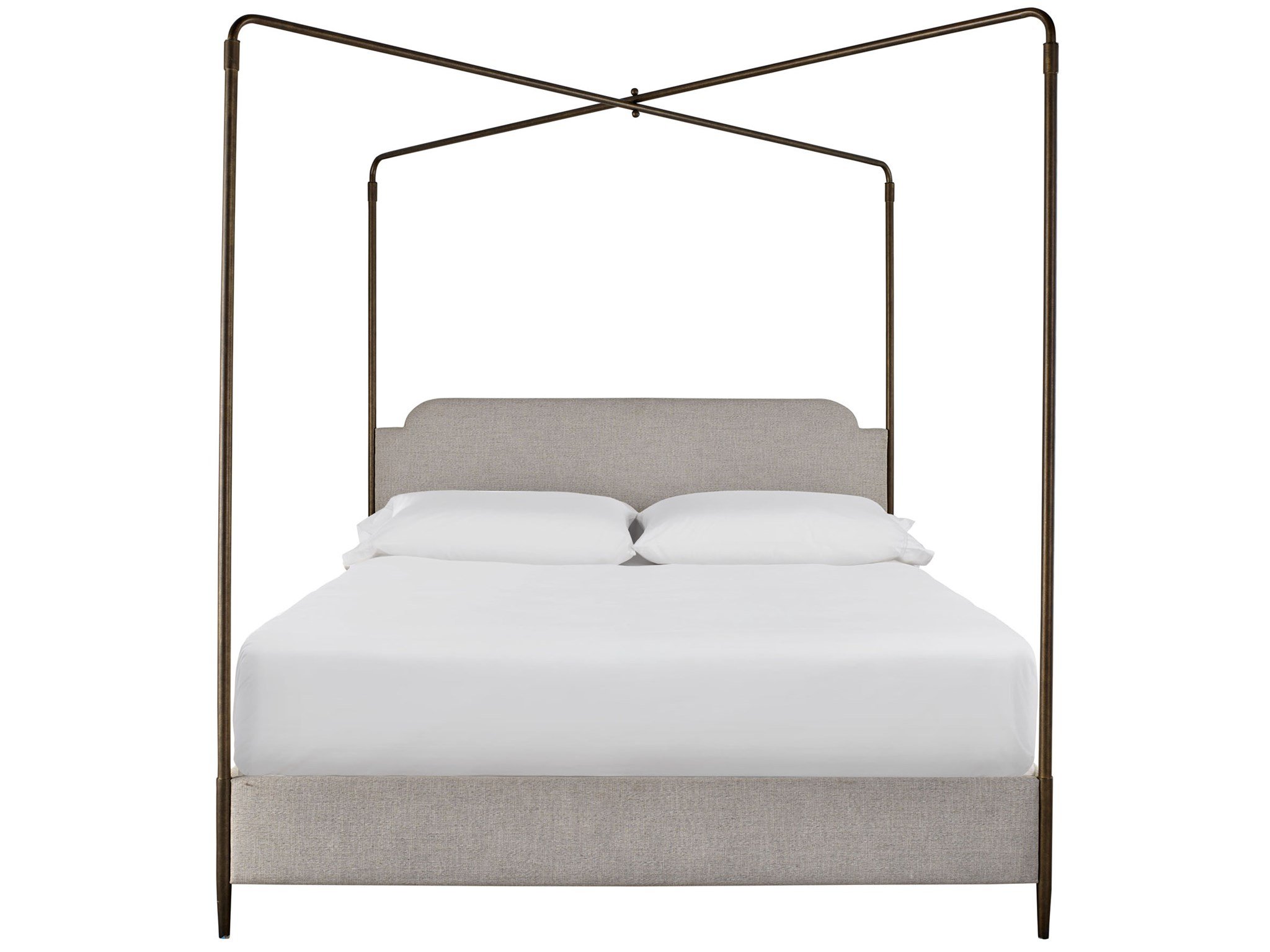 Make a statement in any bedroom space with the PAST FORWARD POSTER BED, showcasing a criss-cross canopy frame, an upholstered body, and a refined bronze finish.
WHY WE LOVE IT: The Past Forward Poster Bed puts a playful twist on the beloved traditional canopy frame, and for that reason alone, we can't get enough. The criss-cross detailing brings that little extra dash of interest and modern flair to any cozy bedroom space.
HOW WE STYLE IT: Couple with wooden bedside tables to create a fun mix of metal and matte textures.
Explore the collection and find your local Universal Furniture retailer: UNIVERSALFURNITURE.COM/PASTFORWARD